Have you checked out our newly launched Windows 8 Themes Gallery yet? All popular themes from Windows 7 are now available for Windows 8.
Check it out here.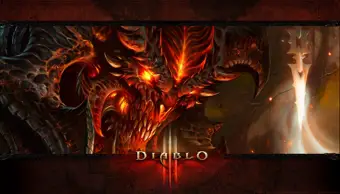 How To Download This Theme:
Diablo III Extreme is an Exclusive Theme created for TechNorms Email subscribers and Facebook Fans. To download, you can subscribe to our Email Newsletter here or join us on Facebook here.
If you are already subscribed, you would see the Exclusive Themes link at top of the Email newsletter or you can also download it from our Facebook Page.
Description
There is no need to introduce Diablo. If you don't already know about this game, sorry, we cannot help you. You need to go and read "Carnage RPGs for Dummies." Go, look it up. No, don't. Just kidding. But seriously, if you like action RPGs with a lot of hack n slash and still don't know about Diablo, you are missing something really awesome.
Diablo III releases on 15th May 2012 – Twelve years after the heroes of Tristram thought they got rid of the great evil in Diablo II. Now, Diablo is back and now that shadow spreads across the lands, its time again for the heroes to rise and face the evil once more. Almost a year and a half ago, we released a Diablo III Theme for Windows 7 systems. Its been a long while since then and we thought that the theme deserved a revision on eve of the game release. So, here it is!
Diablo III Extreme Windows 7 Theme is massive with 60+ Hi-Res wallpapers, icons, cursors and a set of custom sounds for a complete theme package. As an add-on, we also have a few sets of start orbs for you to check out. The evil has risen again and its time to take up the arms. Witness the battle on your desktop with the Diablo III Extreme Theme for Windows 7.
Need Help With Installing The Theme?
Read our installation guide – How to Download & Install Windows 7 Themes From TechNorms.