Have you checked out our newly launched Windows 8 Themes Gallery yet? All popular themes from Windows 7 are now available for Windows 8.
Check it out here.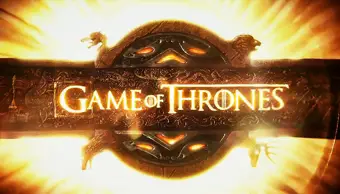 How To Download This Theme:
Game of Thrones is an Exclusive Theme created for TechNorms Email subscribers and Facebook Fans. To download, you can subscribe to our Email Newsletter here or join us on Facebook here.
If you are already subscribed, you would see the Exclusive Themes link at top of the Email newsletter or you can also download it from our Facebook Page.
Description
Game of Thrones is a popular fantasy TV series based on medieval ages aired on HBO. It is an adaptation of a series of fantasy novels under the name A Song of Fire and Ice. Since the debut of the series in April 2011, the series has received tremendous response, getting both critical and commercial success. Recent television ratings show Game of Thrones to be one of the most popular TV series. The series has already aired two seasons and third season is in the making.
Our TV Series themes category is small, yet we have themes based on some of the best TV series yet. There was a time when Heroes and Lost were at the top of the charts. Dexter and True Blood are still in production and going good. The Game of Thrones theme will be a good addition to the TV series themes in our Windows 7 Themes gallery.
Game of Thrones Windows 7 Theme is a massive theme with 50+ Hi-Res Wallpapers, custom icons, sounds and a cursor set. As the nobles struggle to get the Iron Throne, get a feel of medieval age politics on your desktop with the Game of Thrones Windows 7 Theme.
Need Help With Installing The Theme?
Read our installation guide – How to Download & Install Windows 7 Themes From TechNorms.