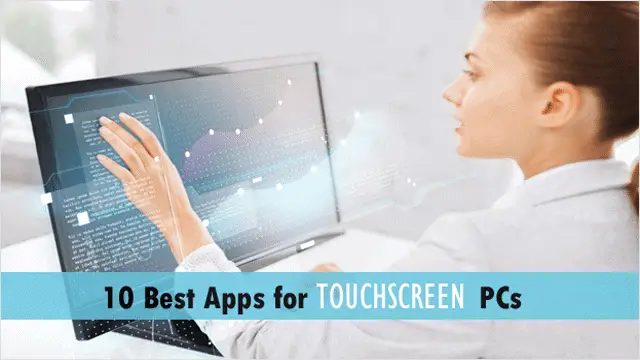 Love them or hate them, touchscreen PCs are growing in popularity, and the apps for Windows 8 and 7 keep getting better. They can help out in all areas of life, from entertainment and social media to managing finances, and with no mouse required.
If you've joined the touchscreen revolution and want to know the best apps for the most popular categories, our guide will outline the 10 best apps for touchscreen PCs.
Best Touchscreen Apps on Windows 8
Games: Angry Birds Star Wars
For interactive gameplay with the first 10 levels free, Angry Birds Star Wars gives you the Angry Birds gaming you love, combined with the ease and fun of a touchscreen. The purpose of this 30 level game is to help the Rebel Birds disable the Death Star's Reflector, and the Ewoks are featured in several levels.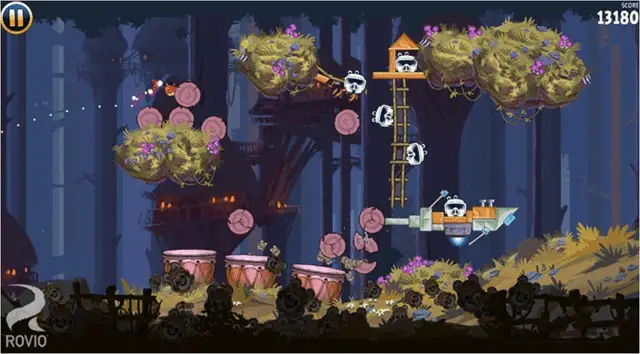 Music: TuneIn Radio
If you're a fan of web-streaming radio, you will love the TuneIn Radio app. This app features over 60,000 radio stations from around the world, 2 million on-demand programs, as well as podcasts. It doesn't just stream music from radio stations either. Sports, news and talk shows can also be found on this jam-packed radio app. You can even pin your favorite stations to your Start screen.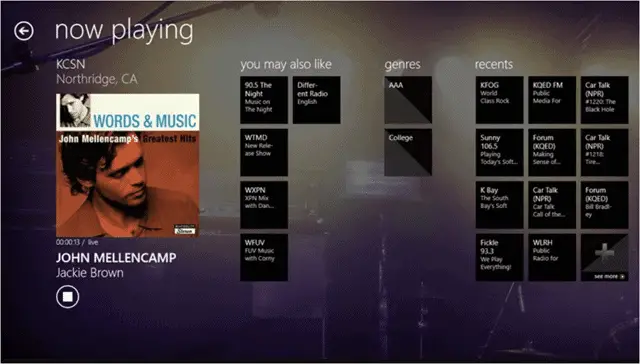 Check it out: TuneIn Radio app
Reading: Kindle
This highly popular reading app gives users a bright, easy-to-read space and lets you change a variety things about your book, from font size and background colors to column number. You can also highlight text and write notes with your fingers with this app. Also, for easy access, you can pin your Kindle books to your Start screen. Fully searching any of your books by topic, section or character is also possible.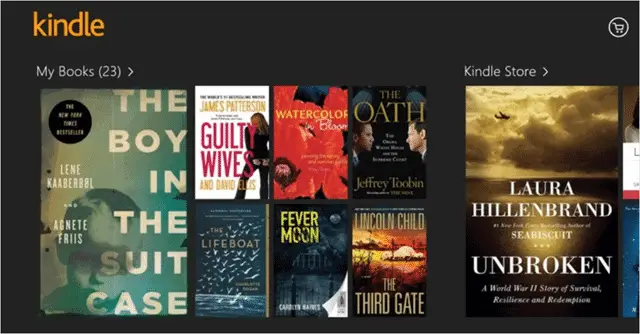 Check it out: Kindle app
Social: Skype
The ultimate in social interaction, the Skype app has a wider, easier-to-view design in the touchscreen world. You can conduct both voice and text calls with this app, as well as IM. Sharing files is possible too.The Skype app is also completely free and will deliver incoming messages to all of your screens – Lock screen, Start screen, etc.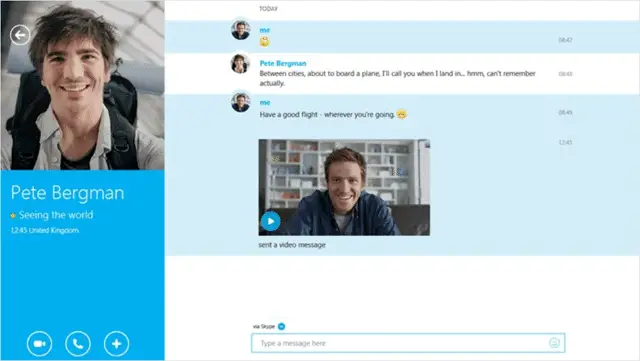 Check it out: Skype app
Finance: All About the Money
A well-rated app in the Windows 8 Store, All About Money is a great app for tracking your transactions. The interface is quite attractive, designed by SilverOak, with a gun-metal gray background and oversized buttons. You can also categorize your expenses with this app, as well as view upcoming transactions. Importing transactions is also possible by importing a CVS file.
Check it out: All About the Money app
Lifestyle: Accuweather
For a solid weather app, you really can't get any better than Accuweather. Outstanding graphics, featuring a unique linear timeline to display the weather forecast, and live weather data updated every 15 minutes are the highlights of this app. It also delivers the ever-growing-in-importance "activity-specific" forecasts, such as the UV index, pollen and smog reports.
Live radar and weather news video are also included in this must-have weather app.
Check it out: Accuweather app
Shopping: eBay
A top shopping app for anyone who likes shopping online, the eBay app is a great way to easily search through items, swiping as you browse. The app features a description of each item and a photo, and when you bid, eBay will open in a browser.
The app will also flash Start screen notifications of items you're Watching or Bidding, and features the neat ability of "pinning" Live Tiles to your homepage.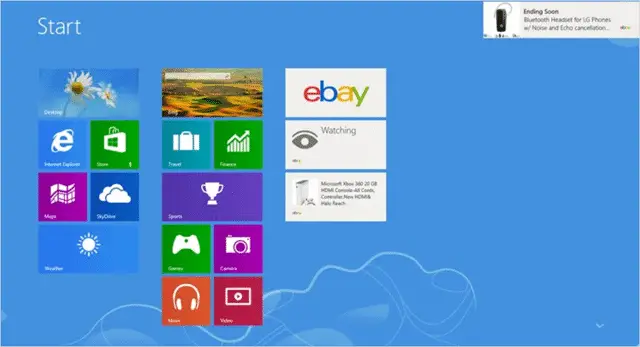 Check it out: eBay app
Photography: Fotor
Fotor is without question the most popular touchscreen photo-editing app for Windows. It does all of the basic editing you need – cropping, rotation, brightness and contrast – and it also features photo filters in nine categories, as well as dozens of cool borders.
The app also has a handy "Tilt Shift Mode" that lets you edit the focus area of the photo. "1-Tap Enhance" and "Collage" are other fun features you'll get with Fotor.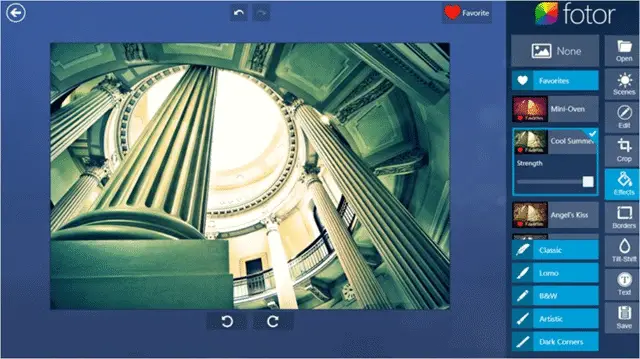 Check it out: Fotor app
Media: PressPlay Video
A touchscreen-friendly media app, PressPlay Video is a great media app that will play your local video files, such as MKV and FLV files. It also lets you easily explore the folders inside of your libraries, HomeGroup and media servers.
This app is free too, but the ad-free version is only $4.99 and is certainly worth the cost if you get used to the many useful features in this app.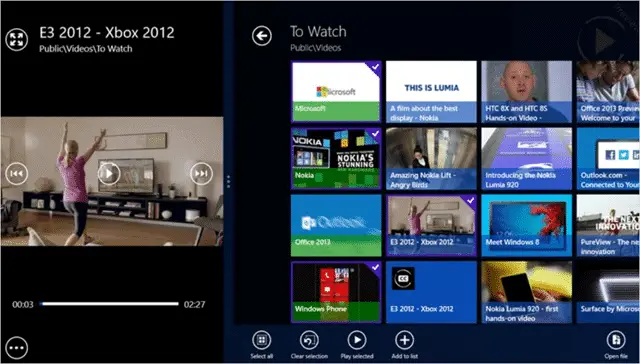 Check it out: PressPlay Video app
Research: Google Search
This touchscreen app version of Google is quite cool. Google Search features voice input and displays all the shortcuts you need to access Google Web apps. The app also has a locally stored search history, and you can view your searches easily by swiping from the top of your screen to see the sites you've visited most recently, and they're categorized by keyword.
Check it out: Google Search app
Conclusion
Touchscreen apps for Windows keep getting more varied, bringing even the most anti-touchscreen person to the Darkside. Whether you use Windows 7 or 8, they're definitely worth a look; and with touchscreen monitors coming down in price, you can bet the quality of these apps will only keep getting better.
For more information on how to use Windows 8 Touch, check out our post – What Are Windows 8 Touch & Mouse Gestures and How To Use Them