[meteor_slideshow slideshow="lg-gflex-and-webos"]
The 2014 Consumer Electronics Show has started a day early with new product announcements from LG. The Korean manufacturer has shown off a new phone, the LG G Flex, and an interesting new smart TV wearing a familiar face.
Curving Toward the Market
LG bought into curved screens this year. The company worked the familiar black slab shape into a concave shape.
The official press release claims the phone offers "a cinematic viewing experience and ergonomic comfort" with its unique curved shape.
The G Flex uses a 6-inch, 1280×720 curved OLED. The screen's 244 pixels per inch clock in below most comparable flagships and not "Retina" quality.
The phone's specs impress, including a Snapdragon 800 processor, 2 GB of RAM, 32 GB of storage, a 13-megapixel rear camera, and 3,500 mAh nonremovable battery.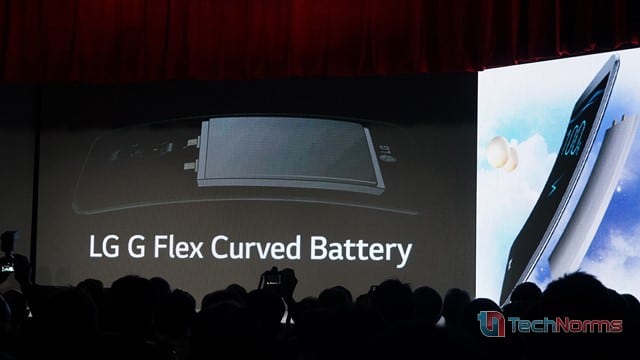 I think a number of people would be open to  the idea of a curved phone as the form seems much more suitable than a flat screen for using a phone during calls. Remember the old-school landline phones? They were curved too. Curved phones may be easier to handle with a single hand.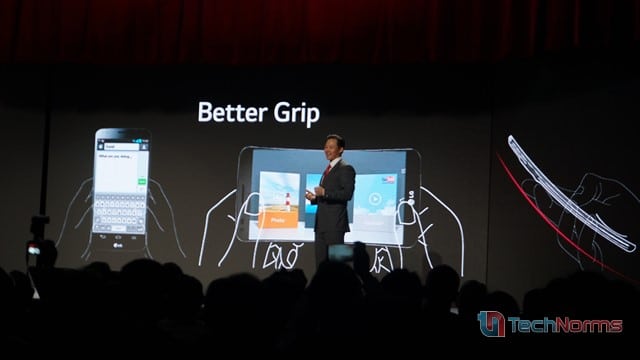 The phone ships with Android 4.2.2 and LG's additional features. Users can access media content with quick swipes directly from the lock screen. They can also run two apps simultaneously with Dual Window.
Pricing and availability in the United States will be announced later this year.
The Web OS TV
LG's new Smart TVs run Web OS, of all platforms. The Korean manufacturer revamped HP's stillborn operating system for its televisions into a new way to interact with content on a large screen.
"We feel confident that consumers will find navigating, exploring and switching between different forms of content on Web OS a truly enjoyable, not frustrating, experience," said In-kyu Lee, head of LG's TV division.
LG worked to streamline the setup process with a character called BeanBird and an easy interface.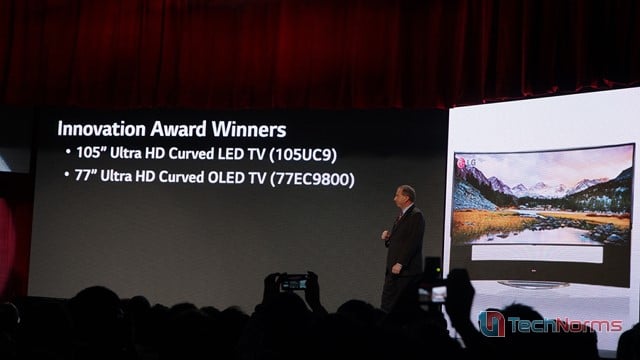 The Web OS TVs use the important video apps like Netflix, YouTube, Hulu Plus, Vudu, and Amazon Prime. The system will also recognize inputs into the television and label them.
"So if you plug in a PS4, it will appear as a PS4 card, not just 'HDMI 2,'" wrote Dieter Bohn for The Verge's profile of the television.
The company plans to add Web OS to more than 70 percent of its televisions shipped in 2014.
Smart Accessories
LG also unveiled the Lifeband Touch and Heart Rate Earphones. The former is a smart activity tracker compatible with smartphones and heart rate trackers.
The LG Fitness app or any other third-party fitness app works with the tracker, which features "a touch OLED panel to display time, biometrics, incoming calls and music controls, the built-in 3-axis accelerometer and altimeter allows the device to accurately measure key performance indicators such as distance, speed, number of steps, calories consumed and projected pace."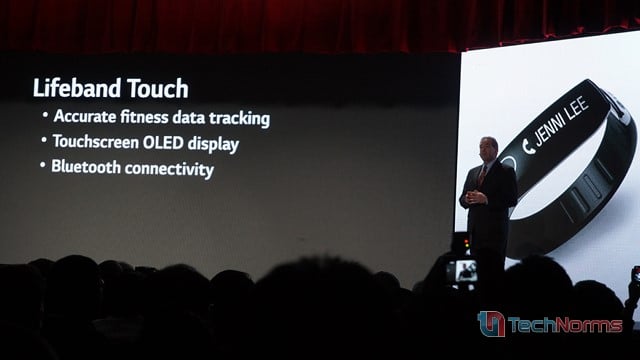 The Heart Rate Earphones are exactly that. They measure your heart rate through your earphones and transmit the data to connected smartphones.
The two products are coming to the United States in the first half of 2014.
Reactions and Analysis
LG's new TVs drew stares by using Web OS, but early reviews are muted. Although it uses code near and dear to tech geeks, the final product seems to be business as usual.
The LG G Flex draws my interest, though. A 6-inch curved screen sounds promising. Throw a higher resolution in that panel and it'll really be something.