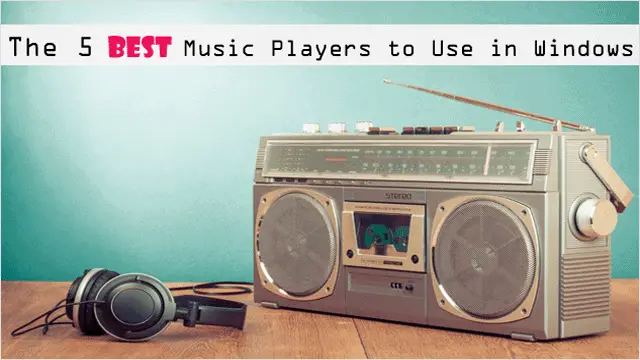 No matter how technology progresses, music players will always be needed in Windows. Being able to play your music when you want to will simply never go out of style. But the question – Which is the best one for Windows? – is a question many always ask.
Winamp was the longtime favorite music player of many, and it was sadly retired late 2013 (however there are rumors that the project will be rebooted soon). There are many other music players however that are just as good that cropped up in the last 5 to 10 years. Depending on your needs, there are several to consider, but only a handful are free and will likely have everything you're looking for.
For a look at the best based on user-friendliness, reviews and their ability to adapt with the latest technology trends, check out our guide for the five best music players for Windows.
foobar2000
One of the more popular music players that has some passionate fans, foobar2000 is a free music player for Windows that offers all the customizable tweaks you're looking for in a player.
This lightweight player also has the ability to play any type of media, support gapless playback, tagging and it offers customizable keyboard shortcuts for the media controls.
The main selling point of foobar2000 however is that you can customize it to a tee. If you like extreme customization options, you'll love this music player. The player also has several plugins and add-ons to make it even more functional.
And for those with large music libraries, foobar2000 can access them quicker than most music players. It also has a component called ReplayGain that makes sure the volume stays at an even level when playing your various files.
Check it out: foobar2000
MediaMonkey
For the serious music collector, MediaMonkey is the ultimate music player. It's one of the best music library organizers too, making it an appealing choice for anyone with thousands of songs. Legions of fans love this music player, and it's easy to see why.
MediaMonkey is also highly customizable, letting you have different skins and rearrange the layout to better suit you.
This two-for-one music player also has the ability to sync with your mobile devices and can clean up your music library if needed quite seamlessly. Other cool features of this player include auto-generated playlists, tagging and the ability to convert files automatically.
Check it out: MediaMonkey
Clementine
For a Windows Music Player that works in Linux as well, Clementine is a fabulous music player that has a standout feature other players don't – it supports music from your Google Drive. It also supports audio from Spotify, Grooveshark and a few others.
Anyone who likes listening to podcasts and finding new ones to listen to will also like this player, as it supports copying and synching music to USB devices. Mobile syncing is also available, as well as tagging, a nifty queue manager, lyrics, artist biographies photos and as MusicBrainz, an awesome feature that fetches missing tags.
Check it out: Clementine
MusicBee
A beautiful music player for Windows that many believe is one of the best, MusicBee is a lightweight and customizable music player that's quite powerful. One of the coolest features included with this music player is its auto-tagging ability.
It also looks similar to iTunes (it can import files from there easily as well), so anyone familiar with iTunes should get the hang of MusicBee quickly.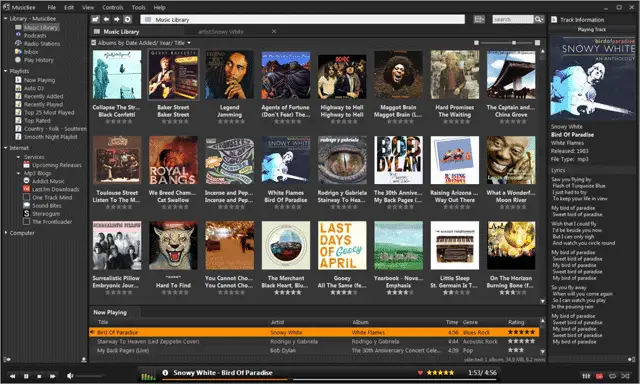 Several plugins are available for this music player as well as skins, different layouts, three different players, advanced audio features like crossfade and 10-band equalizer and syncing capabilities with Android devices.
Check it out: MusicBee
AIMP3
With Winamp an officially retired music player, AIMP3 is the music player many Winamp users will be reaching for. Similar to Winamp in looks and abilities, this free music player features an 18 band graphics equalizer and supports Winamp plugins. The player also converts AudioCD to MP3, OGG, WAV or WMA.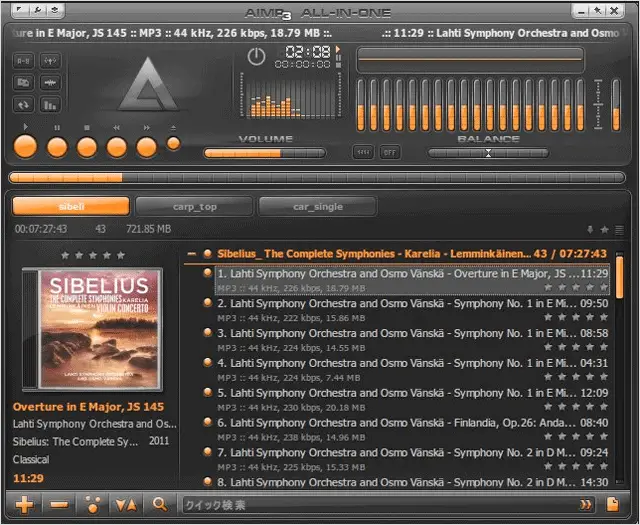 AIMP3 also has some unique features such as online radio, a timer that plays music while you go to sleep (and then shuts down your computer) and 32-bit audio processing. Tagging, enhanced tag editing, a sound recorder and customizable hot keys are also included with AIMP3.
Check it out: AIMP3
Conclusion
The above list is simply a collection of some of the most well-reviewed music players currently available and actively updated by their developers. There are several other great music players available for Windows that are just as good, such as Windows Media Player, VLC (always nice to have on hand as a back up), Banchee, and don't forget – in-browser music players can be just as good.
For more information on music players, check out our post – Listen to Your Favorite Music with Music Player for Google Drive