You've probably wished you could record your phone conversations every once in a while. It could be because your boss insists on calling you and giving you important information while you're driving, or perhaps your spouse rattles off a long list of groceries you're expected to pick up later – and you end up forgetting some of all of it afterward. Whatever the scenario, being able to use Android call recorder apps is sure to make your life easier.
Almost all modern-day smartphones have built-in call recording capabilities. However, on most stock smartphones, this feature is almost always disabled – recording calls without the permission of the person you're talking to is apparently illegal in many countries.
5 Android Call Recorder Apps That You Must Check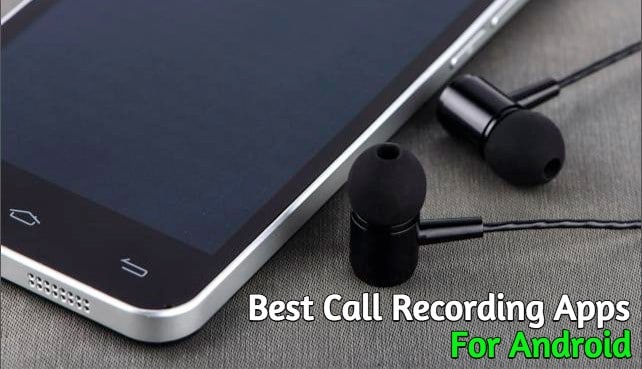 There are apps on the Google Play store (if you own an Android device) that will let you record calls. Some of them require you to have root access to your phone, while others don't. Some require you to shell out money for what we think are very limited features. So which app should you get?
To help you decide, we have a list of 5 up-to-date Android call recorder apps that are free to download and use and don't require you to have root access on your phone.
Also Read: 4 Ways to Change the Fonts on Your Android Device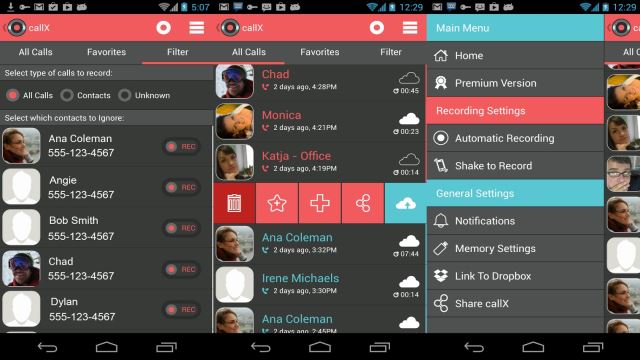 Automatic Call Recorder by SMSROBOT LTD is the top call recording app on the Google Play store in terms of downloads. The app has both a free and a paid version. The paid version of the app gives you access to a lot of features, but we don't think you'll need it if all you want to do is to be able to record the occasional call.
The free version of Automatic Call Recorder will let you record calls on-demand, schedule calls to be recorded, create a filter that lets you record certain calls automatically, store calls permanently, and synchronize with your Dropbox account.
The app features a beautiful interface and all its features are intuitively placed and so are easy to access. The premium version of the app supports features like shake to record, sound notifications when a call is being recorded, call memory management, and after-call action menu that lets you edit a call if necessary, and automatic Dropbox sync.
The app has been proven to work with almost all major brands of smartphones. It also has a lot of customization options, so even if you don't own a well-known smartphone brand, chances are it will still work for you.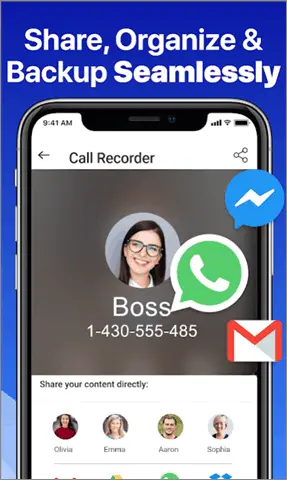 Not interested in bells and whistles and want an app that just does what it is meant to do – just record calls? The Smart Auto Call Recorder is a no-frills app with a simple interface and limited features. You can manage your calls and also record them on auto-pilot. 
It will let you record, rename, store and replay calls – all basic features. It will also let you send your recordings to yourself or others via email, messaging, and Bluetooth. Call Recorder Automatic also reveals the IDs of unknown callers automatically.
The app is free to use and runs on almost all Android smartphone models.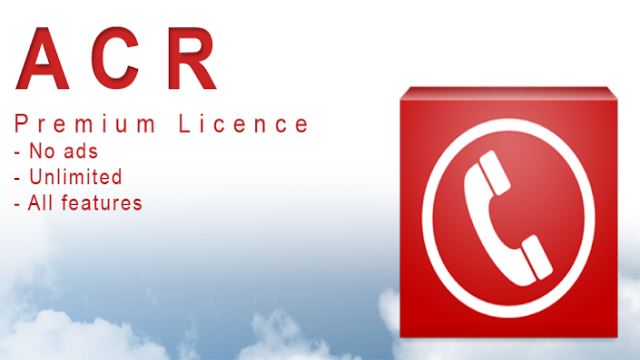 Call Recorder – ACR is another popular Android call recorder apps made by the developer NLL. Like Automatic Call Recorder, Call Recorder – ACR has a free and a pro version. The free version gives you access to several useful recording features like the ability to record incoming calls based on contact names or numbers and the ability to exclude calls coming from certain numbers.
It will also let you password protect your recordings, delete old recordings by themselves (you can mark any you want to preserve as important), sort your recordings, and create several kinds of recording formats. The pro version will give you access to Google Drive and Dropbox storage.
You can also schedule calls to be recorded automatically and email records to yourself or friends. Call Recorder – ACR has a neat, well-designed interface with one-touch recording buttons at the bottom.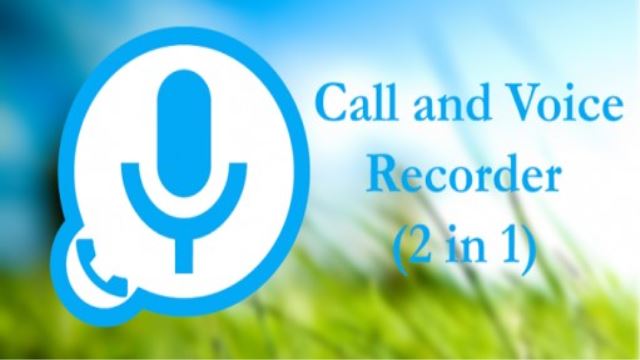 Call recorder (Free) features a vibrant design and is chock-full of great features. Best of all, it is ad-supported so you can use all its features without paying for them (you can have the ads removed if you pay).
Some of the unique features of this app include the ability to add comments to calls being recorded, shaking your device to add time marks, setting recording quality, and the ability to make custom settings for individual incoming calls. The app will send you notifications when calls are being recorded and when calls are auto-deleted (the app has an auto-cleansing feature).
You can store calls you want to be saved in the favorites section. All in all, this is one of the best Android call recorder apps we've come across.
RMC: Android Call recorder is one of the best Android call recorder apps that you can download for free and use to record both incoming and outgoing calls. However, the app can only record calls through your phone's microphone (due to hardware limitations).
This means that to actually record any calls, you will have to keep your phone's speaker turned on. Despite this limitation, the upside to using this app is that it should run work on almost all Android models – and it will let you record Skype calls too.
The app lets you sort your recordings into two folders: unsorted and important. It supports an advanced search function that lets you find your recordings easily. The app features password protection support, Dropbox and Google Drive support, auto-delete, and auto-recording. It will let you store records in different formats. For best results, use the .mp3 format, which will boost the audio output of your recording.
Also See: Android Customization: How to Change Themes and Icons on Android
The Bottom Line
Please note that the apps listed here will probably not work with each other. In other words, if you have the Android call recorder apps installed on your phone and want to try out another one, you'll have to delete the former from your phone first. If any or all of the apps on this list aren't working on your phone, your phone might not support call recording – or it may need rooting before it does!