An Introduction to the Android Smartwatch
The hunt for the best Android watches isn't easy since they come in different shapes, features, and designs. The days of ugly-looking smartwatches are gone, and in its place, we see sleek, futuristic watches with an incredible array of features.
So how do you choose the best Android smartwatch that'll meet your needs? It is important to consider your sense of design, your necessities, and the features of the watch before zeroing on the Android watch that suits you best.
There are several android watches in the market, and they range from being value for money to top end luxury.  Some watches double up as fitness trackers and those that focus on productivity. An Android smartwatch is a great accessory to have; it can relay important notifications from your phone, track your fitness regime, search the internet, even pay at the grocery store, and let's not forget, tell the time.
Listed below are the top ten best Android watches you can buy in 2017. Read on and take your pick.
Best Android Watches (No Particular Order)
#1 Samsung Gear S3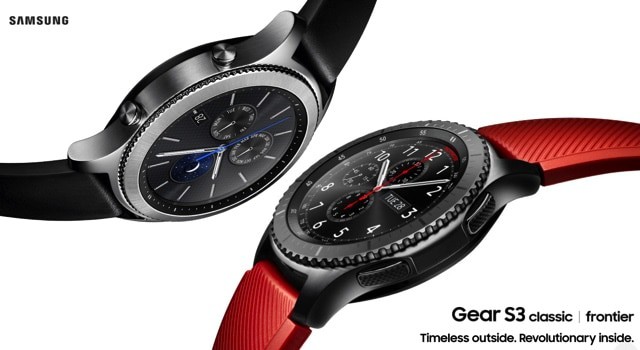 Ah, Samsung. They have done great things with their Galaxy series of smartphones and with the pace of new developments from the company it seems they have big plans for their smartwatch division.
Samsung's Gear S3 is a beautiful watch with great features. Available in two variants, Frontier and Classic, the smartwatch has advanced features built into the watch.
Just turn the bezel on the watch to respond to calls, read messages and go to any app that you need. It has a long battery life and comes with a wireless charger. The phone doubles as a fitness tracker and with its built-in GPS track your runs.
Samsung Gear S3 Specifications:
Body dimensions: 49 x 46 x 12.9 mm
Processor: Dual-core 1.0GHz
Battery duration: 3 days
Weight: 59g
Build: Stainless steel 316L
OS: Tizen OS
Chipset: Exynos 7270
Features: Samsung Pay, IP68 certified – dust/water proof over 1.5 meters and 30 minutes, Always-on display, rotating bezel.
SALE
Samsung Gear S3 Frontier Smartwatch (Bluetooth), SM-R760NDAAXAR – US...
A distinctive steel bezel that you can rotate to access apps and notifications
Text, call and get notifications directly from your watch through your Bluetooth connected smartwatch
Make payments with Samsung Pay almost anywhere you swipe or tap a credit card. Battery Type and Size : 380mAh Li-ion
With military-grade performance, the Gear S3 resists water, dust, extreme temperatures and the occasional drop
Compatible with Android and iOS smartphones (compatible with select Bluetooth capable smartphones using Android OS 4.4 and later with at least 1.5GB RAM as well as iPhone 5 and later with iOS 9.0 and above. Gear S3 supported smartphones may vary by carrier and device. For a list of compatible smartphones and features, please visit Samsung.com
Read more about Samsung Gear S3
#2 LG Watch Style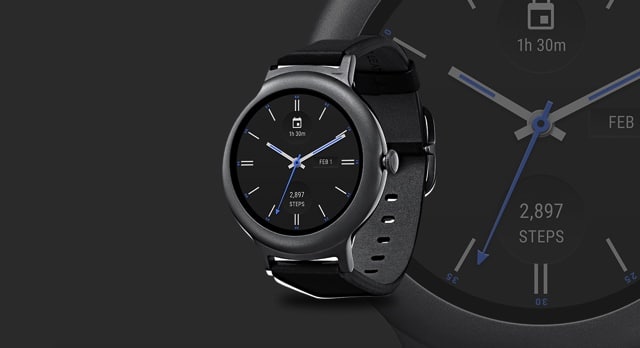 LG has come a long way since the days of its initial model LG G Watch. Its current models are second to none.
One of the best-looking smartwatches in the market today, the LG Watch Style packs in amazing features in a great looking watch. It is stylish and functional; one of the slimmest smartwatches in the market today.
The rotating side button brings up your messages and notifications and gives you access to your apps. With the upgrade to Android Wear 2.0, the watch has Google Now voice activation for simple and seamless functions.
LG Watch Style Specifications:
Build: Stainless Steel 316L, Stainless Steel, and Gorilla Glass
Display resolution: 360×360
OS: Android Wear 2.0
Protection: IP67 certified
Weight: 46g
Colors: Titanium, Rose Gold, Silver
LG Electronics LGW270.AUSATN LG Watch Style Smartwatch with Android Wear...
All-new Android wear 2.0 is compatible with both Android (4.3 or later) and iOS (9 or later)
IP67 rating for dust and water resistance (not fully waterproof - not suitable for swimming)
Supports Google mode snap-and-swap bands so you can Change your band quickly and easily any time you like
Google assistant built in - start by saying, "ok Google" or hold the power button
42.3mm stainless Steel case and high quality Leather band
Read more about LG Watch Style
#3  LG Watch Sport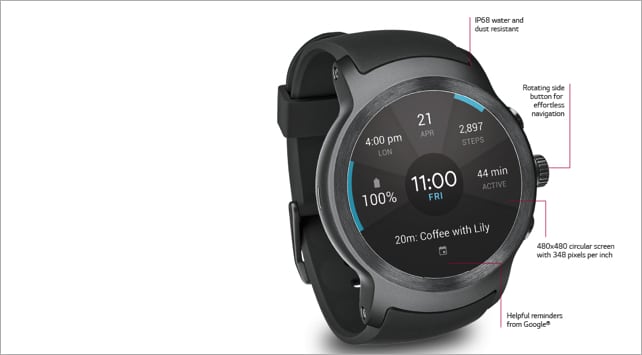 A brilliant combination of stunning good looks and technology, the LG Watch Sport is a delight to wear. Running on Android Wear 2.0, this watch has impressive features like GPS, LTE, and NFC for Android Pay revamped Google Fit with a heart rate monitor and several third-party Android apps.
It has a 1.38-inch full circle P-OLED display, which gives you a clear view of the dial, whether you are indoors or out in the sun. The watch is voice activated with Google Assistant's 'Ok Google' command and lets you do a variety of tasks from checking notifications, reading messages, tracking your fitness to making calls, searching apps and paying using Android Pay.
It is integrated with Google Fit and offers real-time tracking of the wearer's activity, making it so much easier to reach fitness goals.
LG Watch Sport Specifications
Design: Stainless Steel 316L with brushed metal finish
OS: Android Wear 2.0 with Google Assistant
Display: 1.38" P-OLED (480 x 480 pixels), 348 ppi
Processor: 1.1 GHz Qualcomm® Snapdragon™ Quad-Core MSM8909w
#4 Misfit Vapor
The Misfit Vapor Smartwatch is a stunningly beautiful watch with the latest Android 2.0. To be released in the summer of 2017, the watch is available for pre-order now. The watch has a fully customizable watch face, onboard music functionality and water resistance up to 50 meters.
The MisFit Vapor is incredibly good-looking and is compatible with both Android phones and iPhones. It has a beautiful touch bezel to browse the menu of watch faces and apps and respond to notifications.
The watch has Google Assistant built-in and is activated using the 'Ok Google' command. Use the Assistant to check messages, navigate directions and even check the weather.
Misfit Vapor Specifications
Display: 1.39" full round AMOLED display, 326ppi
Processor: A Qualcomm® Snapdragon Wear™ 2100 processor
Build: 44mm satin-finished stainless steel upper casing
Colors: Jet Black, Rose Gold
#5 Asus ZenWatch 3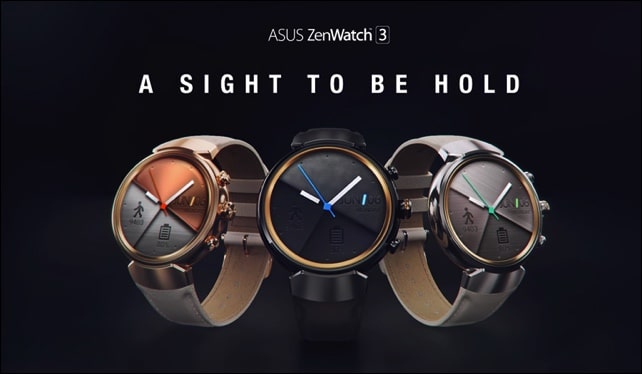 The Asus ZenWatch 3 heralds the coming of age of Asus smart watches. It has premium looks and is Android 2.0 compatible. It has a beautiful diamond cut bezel and a customizable top button. All your apps and notifications are at an easy reach.
The watch has an Eco Mode, which saves battery and prolongs the time between charging. Perhaps the best feature of the watch is the beautiful custom design themes where you can choose from six themes and more than 50 watch faces.
Asus Zenwatch 3 Specifications
Display: 1.39" AMOLED, 287 ppi with a 2.5D Gorilla Glass
Build: 316L Stainless Steel with diamond-cut bezel
Protection: IP67 water resistance
Processor: Qualcomm Snapdragon Wear 2100
OS: Android Wear
Colors: Silver and Gunmetal
SALE
ASUS WI503Q-SL-BG ZenWatch 3 1.39-Inch Amoled Smart Watch with Beige...
1.39" AMOLED display protected by Corning Gorilla glass 3 with stainless Steel and Diamond-cut bezel.
Customizable multiple button design to increase productivity. Built-in Wi-Fi extends the range and connectivity with your phone
IP67 water resistance protects against water immersion up to 1 meter.Display size 1.39";Dimension Diameter 45mm;Thickness 9.55-10.65mm
Asus-exclusive Hypercharge technology that provides industry-leading charge times - just 15 minutes to a 60% charge; Battery 340 mAh
Latest Android os-smart gesture control to scroll through apps, pages and built-in speaker to conduct calls, hear voice messages, notifications.
Read all about Asus ZenWatch 3
# 6 Huawei Watch
The Huawei Watch is another brilliant Android Smartwatch that combines design with customizability and functionality. It has a classic full circle face design with a cold forged stainless steel casing.
The Huawei Watch has endless customizable opportunities where you can choose your own casing, strap and bespoke watch face to make it truly personal. The Huawei Watch also has options and styles for women, something that other brands do not offer. Keeping track of your activity and notifications is a breeze with this watch.
Huawei Watch Specifications
Build: 316L Stainless Steel with Sapphire Crystal
Display: 1.4-inch full circle AMOLED display, 400×400 screen resolution, 286 ppi
OS: Android Wear
Colors: Black and Rose Gold
SALE
Huawei Watch Stainless Steel with Stainless Steel Mesh Band (U.S. Warranty)
1.4" full circle AMOLED display with a scratch resistant sapphire crystal and stainless steel body
Compatible with most devices with an iOS 8.2 or Android 4.3 or later operating system
Get notifications and alerts for calls, texts, and apps with over 4000 Android Wear apps to choose from
A variety of pre-installed watch faces and easily swappable bands for your own unique style
Accurate fitness tracking with enhanced heart rate monitor and sensors to track running, walking, and more
Read all about Asus Huawei Watch
#7 Moto 360 (2nd Gen)
The Moto 360 (2nd Gen) is a great Android Smartwatch with all the regular features of fitness tracking, notifications, voice commands, etc. You can read your emails, add reminders and shopping lists, check your calendar and get directions. All hands-free!
The Moto 360 has been around for a while now, and it is still one of the most stylish smartwatches in the market today. The most interesting feature of the smartwatch is the ability to customize every tiny detail of the watch. Your watch will be one-of-a-kind; truly personal. It comes in two variants for men and women, with the women's watch slightly smaller than the men's.
Moto 360 (2nd Gen) Specifications
Display: Corning Gorilla Glass 3. Women's: 1.37" and 263 ppi. Men's: 1.56" and 233 ppi
Processor: Qualcomm® Snapdragon™ 400 with 1.2 GHz quad-core CPU
Protection: IP67 dust and water-resistant
OS: Android Wear
Design: Fully Customizable
Motorola Moto 360 (2nd Gen.) - Mens 46mm, Silver with Cognac Leather
All healthy relationships need space. Including the one with your phone. That's why there's the new Moto 360. It streamlines your mobile life by delivering the information that matters to you, giving you more time to do the things you love
Updates, not interruptions: Stay connected and up to date by getting messages, news, weather, and more without constantly having to check your phone.
Men's and women's collections: Choose from modern designs made specifically for men or women, each one precision-crafted and built to last.
Classic round design: With edge-to-edge glass and an exceptionally thin bezel, you see more all the way around.
Moto Body fitness tracker: Keep fit by tracking your steps, calories, and heart rate right from your wrist.
Read all about Moto 360 (2nd Gen)
#8 Fossil Q Founder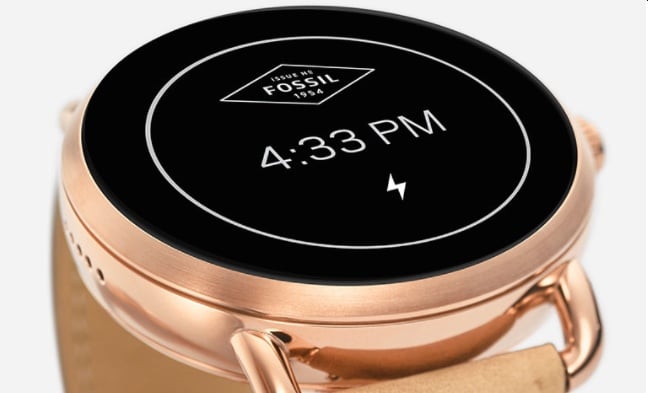 The Fossil Q Founder is a smartwatch launched by Fossil, a traditional watch and bag making company. The Fossil Q Founder is customizable with a built-in microphone and speaker. It can track your activity and give you your notifications too.
The Fossil Q Founder syncs automatically with your phone and has details of your music, travel, maps, calendar, and events, etc. Though it has a built-in activity tracker, it does not have a sleep tracker.
Fossil Q Founder Specifications
Processor: Qualcomm® Snapdragon™ Wear 2100
OS: Android Wear
Protection: IP67 Water and Dust Resistant
Connectivity: Bluetooth® Smart Enabled / 4.1 Low Energy, Wi-Fi 802.11 b/g/n
Features: Text and voice support, built-in fitness tracker, app alerts, alarm clock, Google apps etc.
Fossil Q Founder Gen 2 Two-Tone Stainless Steel Touchscreen Smartwatch...
Stay connected with display notifications and touchscreen functionality for texts, calls, emails, and app updates. Wear OS by Google connects your watch and smartphone using Bluetooth technology, so you can stay on top of what's happening in your world
With built-in activity tracking, you can track your everyday accomplishments including steps, distance, and calories burned. Automatically syncs to your phone so you can keep tabs on your activity and notifications without ever pushing a button
Customize the face of your smartwatch anytime you want. Choose a Fossil or Wear OS by Google design, adjust the colors, and assign your favorite apps to the dial. Fit your style with interchangeable straps - compatible with all Fossil brand 22m straps
Effortlessly charge your Fossil Q by placing it on the inductive charging magnet (included). This wearable has an estimated 24-hour battery life, based on usage
Powered with Wear OS by Google, a trademark of Google LLC. Your wearable is compatible with Android and iOS smartphones, specifically with Android OS 4.4+ (excluding Go) or iOS 9.3+. All devices have Bluetooth(R) 4.1 Low Energy and Wi-Fi 802.11 b/g/n
Read all about Fossil Q Founder
#9 Tag Heuer Connected Modular 45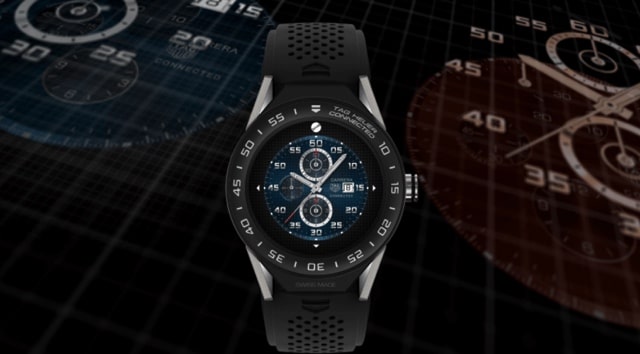 A luxury pick, the Tag Heuer is not for those on a budget. Made by the luxury brand Tag Heuer, this watch is made from grade II titanium. If you are looking at a smartwatch that shouts luxury and elegance, this is the one for you.
The Modular range lets you build your own watch with accessories like the strap, the lugs, the mechanical module and even the buckles. It has a built-in activity tracker and a GPS to monitor your fitness.
Powered by Android Wear, the watch is voice activated and lets you access your apps and notifications intuitively. The Tag Heuer Connected is made in partnership with Intel and comes with an Intel Atom processor.
Tag Heuer Connected Modular 45 Specifications
Display: 1.39" AMOLED screen, 287 ppi
Processor: Intel Atom Processor Z34XX
Compatibility: Android Phones and iPhones
TAG Heuer Connected Modular 45 Men's Watch SBF8A8012.11FT6077
AMOLED Touch Display
Bluetooth BLE 4.1, WiFi 2.4 GHz 802.11 B/G/N Connectivity
Compatible with Android 4.4+ / IOS 9+
Rechargeable Battery Operated Quartz Movement (Includes Charging Cable)
Microphone, Gyroscope with Tilt Detection, Chronograph, Alarm, Timer, & GPS Features
Read all about Tag Heuer Connected Modular 45
#10 Movado Connect
Expected to release in the Fall of 2017, the Movado Connect is a premium smartwatch that brings together modern design with cutting-edge technology.
It is one of the first few watches designed specifically for Android Wear 2.0 and can access thousands of apps, receive notifications, integrate with Google Fit, and is compatible with Google Assistant.
Movado Connect Specifications
OS: Android Wear 2.0
Display: Edge to edge crystal display with always on display
Styles: 5 men's styles with strap or bracelet
Although Modovo Connect is not available until the fall of 2017, another great option from the Modovo brand is the Modovo Museum watch.
Android Wear 2.0
Android Wear 2.0 is the latest update to hit Android Wear Smartwatches. With this new update, smart watches have received a host of new features with a particular focus on fitness and standalone apps. In the 2.0, your smartwatch can connect to the Wi0Fi network and be more independent from your phone. Your phone doesn't have to be physically close to your watch to use the apps.
The new update brings in Google's Material Design to the watch, making it easier to browse and control. The number of customizable watch faces has dramatically gone up, and you can view data from third-party apps like Spotify on the watch face easily now.
The biggest change in functionality is perhaps the integration of Android Pay that brings you contactless payments on watches that support NFC. There are many changes that make using the smartwatch and its features easier and more intuitive. The Android Wear 2.0 update brings Google Assistant to your wrist. Simply say 'OK Google' and ask your watch to perform a variety of tasks for you from getting directions to the weather, and from setting timers to reminders.
The Future of Android Wear
Android Wear has evolved greatly in the past few years from a laggy, unstable interface to the smooth functional one that we see today. With the integration of Google Assistant on the device, the possibilities are endless. In the future, we will see integration with more apps and more independence from the phone.
This list has some of the best smartwatches you can buy today. Which one is your favorite? Let us know in the comments below.