There is a whole range of products that can easily be classified as the best iPhone accessories on the market. You can pick and choose out of this latest list that we have compiled for your Apple smartphone.
These are sure to not only increase the functionality but also give out subtle signals of your unique personality.
There a wide array to pick the right one for you; be it waterproof guards, wireless charging, battery cases or simply want a fancy yet efficient stand and dock.
It is going to prove to be a perfect gift for someone special and for yourself too. Just get ready to choose from sleek wireless charging stations to earbuds and earphones to a complete set of mini accessories for the avid or the budding photographer within your soul.
See More: The Best Skins, Covers, and Cases for iPhone XS and Max XS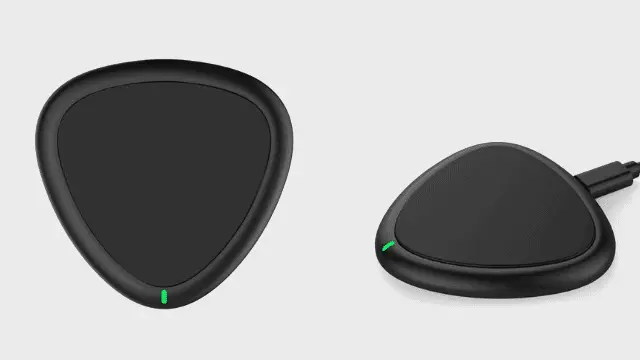 With the Yootech wireless charger, you don't have to take off your protective case. It works with well with most such as tough armor case, rubber case, hybrid case, and plastic/TPU/PC cases.
This wireless charger also promises to protect your device's charging port. All you need to do is connect the charging pad with the power source via AC adaptor and rest the phone on the port of the pad.
You get a wireless charger pad, a 3.3 ft Micro USB cable and a manual user, with an 18 months warranty.
It takes about four hours for a full charge at standard wireless charging speeds.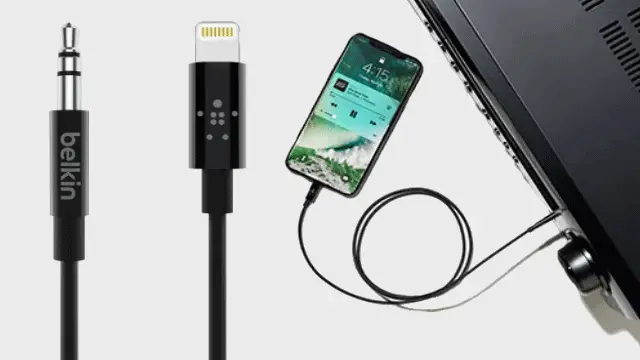 To play music from your iPhone without an adapter this single-cable from Belkin is a great option. Belkin has been the pioneer in technology and innovation for over 30 years.
The audio cable can connect to car stereos and home/portable speaker systems. The MFi Certification guarantees compatibility after iOS updates. It offers two lengths of 3 and 6 feet with the Black or White color option.
With the multi-tip charging options, you can use it to charge any USB powered devices from iPhone to Android devices. The 20AWG is for speed charging.
It is made with tear-resistant ballistic nylon, that was originally developed to protect military forces from shrapnel and bullets. This material is resistant to abrasions as well and made for maximum durability. a great pick as one of t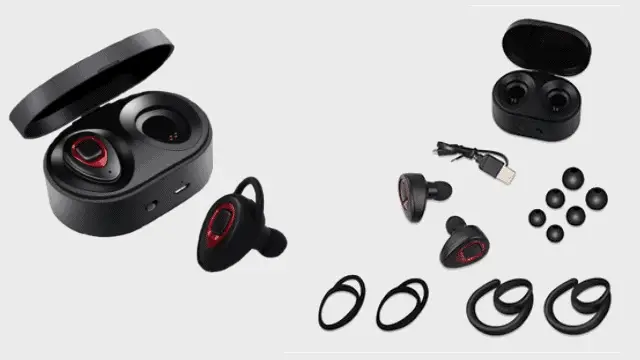 These wireless earbuds have been carefully designed according to ear geometry for the most secure and comfortable wear with perfect angles. These are one of the best iPhone accessories.
This has three sizes of ear caps and you can always an option while you go running, jogging, or while doing any high-intensity activities.
You can go wireless for a distance of about 33ft, and your quality music will not differ.
TheLatest Bluetooth V4.1+EDR with TWS technology on both earbuds, provides faster pairing, stable connection, and signal transmission. The noise cancellation technology reduces ambient noise and echo, enables clear sound for calls as well as in music quality.
The super musical earbuds power can last up to 15 hours with on the go charging case that offers the full charge twice over.
No products found.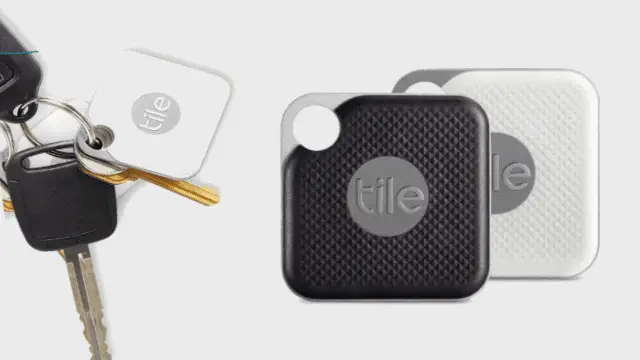 Looking for the best iPhone accessories? Tile Pro that comes with a Black and a combination of Black and White options, lets you 'Ring'  your things!
When things are nearby bu put of sight, use your phone to make your Tile Pro ring its location.
Maybe you cannot find your phone? All you have to do is simply double press the Tile button on your Tile Pro to make your phone ring, even when it's on silent.
You can also activate the 'Community Find' mode if your Tile Pro is far away then let other Tile community members help. It has a replaceable CR2032 battery that is guaranteed for one year from activation.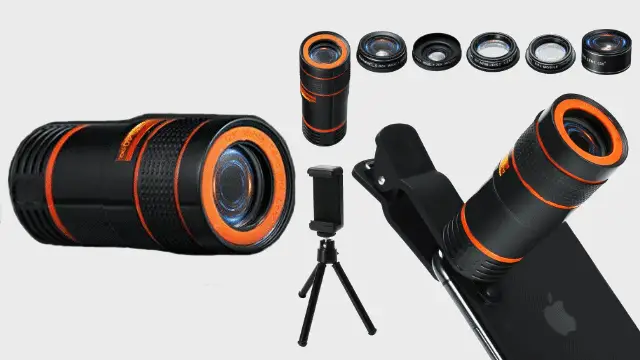 This is truly a super prize for all the photographers who use the iPhone.
You get six of the most Popular Lenses in 1 Kit. There are 5 professional lenses with 6 powerful features – 12x zoom, 235° fisheye, 20x macro & 0.62x wide angle, starburst, and CPL!
Guaranteed to make you absolutely happy and lets you share photos on social networks instantly!
It can prove to be a great gifting option too!  This fits in your pocket and easy to install, carry and store, taking the photos for all occasions.
The product comes with 30 Days Money Back & 1 Year Return/Refund Warranty.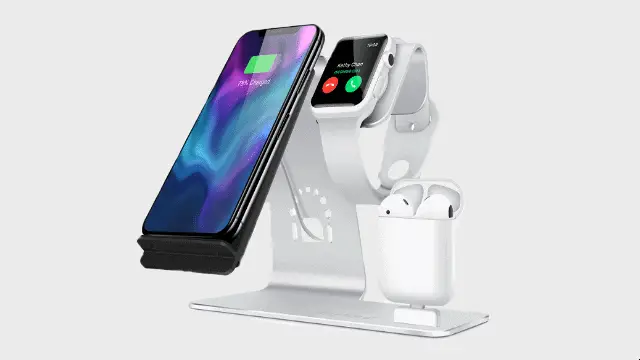 This wireless stand charging station looks ultra classy!
It has a wireless charger-2-coil design, that promises to greatly increase the device charging speed. It is compatible with all Qi-enabled devices.
The special Hidden line design provides you a pretty tidy charging stand for Airpods.
The 3-in-1 design can charge AirPods, your cell phone, and your Apple Watch too.
The main body is made of aluminum alloy, while the bottom is provided with anti-skid silicone pad which provides you durable and sturdy stand.
No products found.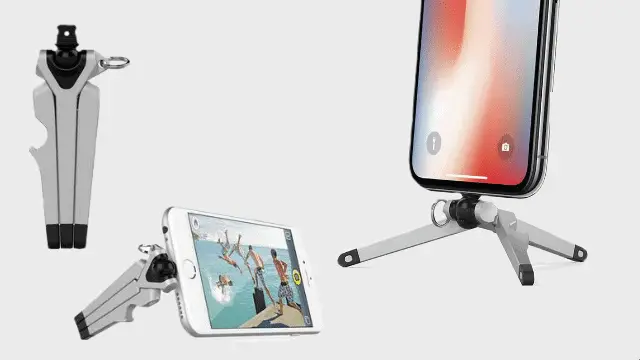 The small and compact tripod stand makes it easily portable it weighs only 1.2oz (34g) and is smaller than a pack of chewing gum and one of the best iPhone accessories.
It has a built-in key ring that helps to keep it handy at all times. This connects directly into the iPhone's Lightning port using MicroMount, made with lightweight, durable Grilamid.
The patent-pending ball–and–socket joint lets the phone tilt and rotate freely. This also allows you to position your iPhone at the perfect angle. Premium zinc-alloy construction and non–slip feet create a stable base.
You can fold its legs and can tilt your phone comfortably to whichever position you wish. As a bonus, it even has a bottle opener built into one of the legs.
To keep your phone safe over even the roughest roads and trails, use this Patented Twist Lock system & Roksafe magnetic technology.
It allows you to adjust the viewing angle and tilts from -20 to +55 degrees.
Constructed of durable 6061 T-6 aircraft grade aluminum with a stainless steel screw to stand up to daily use and abuse and yet it proves to be surprisingly lightweight.
Fun fact: It is used and endorsed by pros like Johnny O'Mara-a Motocross/Supercross Champion and master Cross Country Mountain Biking Champion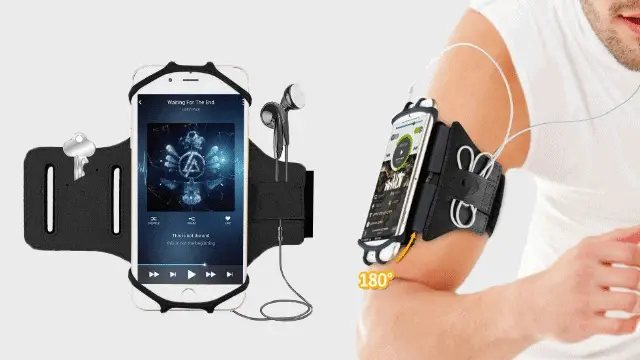 With this armband, you can freely adjust the angle to the most suitable position for you to check messages without taking off armband.
It has a mesh cotton back pad that helps to absorb sweat, increasing your sporting comfort. The Lycra and ice silk design make the band fit softly.
Double velcro hooks ensure the armband fits kinds of sizes of arms and boasts of a key and headphones holder too.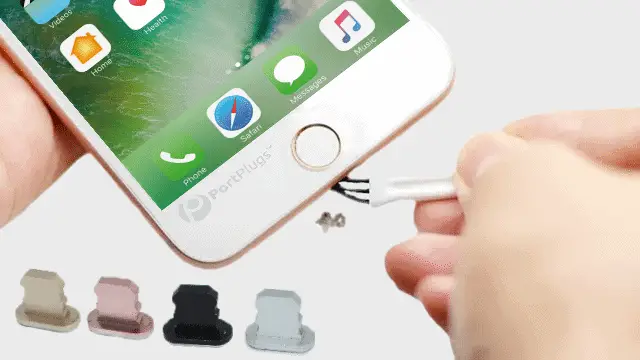 You must get yourself the cell phone dust plug set for iPhone 6, 6S, and 6S Plus if you need to take utmost care of your valuable assets. These are the best iPhone accessories.
You will get the superior lightning port protection against dust, lint, and splashes while maintaining the stability of the port to prevent bad internal connections.
The plugs are designed to custom fit and to complement the beautiful curves and sleek lines of the iPhone.
Whether you use a wireless charger or not, these port covers are easy to insert and remove and it comes in a pack of 10 so that you'll always have a replacement. They are made of ultra-durable silicone.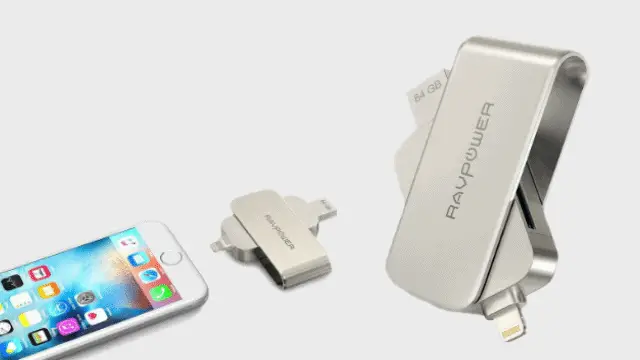 Direct to social media: SD card support: AUTHORIZED exFAT,
This enables you to transfer individual files larger than 4GB so that you can instantly share photos directly to Facebook and other social media channels.
It frees more space and lets you view and transfer stored photos from your cameras. It has up to 192GB available, 128GB SD card + 64GB Flash Drive.
Please note you can not transfer iTunes Music and Video files to flash drive, as they are DRM (Digital Rights Management) protected.
No products found.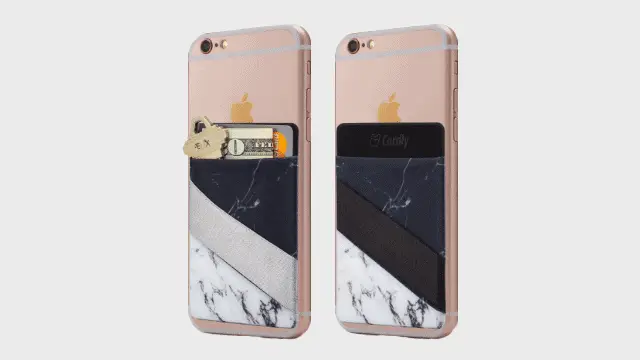 The Cardly stick on Phone Pocket sticks to iPhone so that you can replace your wallet with a phone pocket. It can easily store your credit cards in the in your Cardly instead.
You receive the two marble units in the image. Save one for later or give one to a friend, this silicone material allows you to easily and securely fit 2-3 cards in the pocket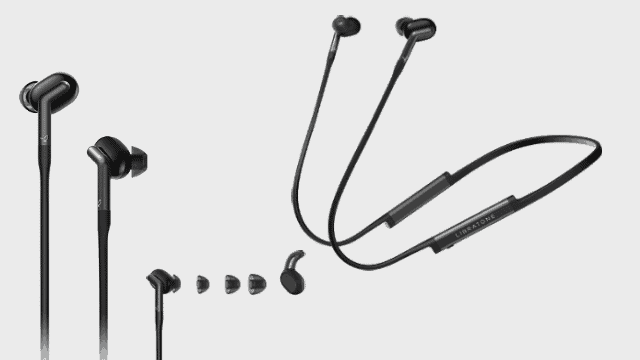 One of the lightest and most compact Wireless In-Ear ANC earphones on the market. This also means it is one of the best iPhone accessories.
It comes with dual-mic noise cancellation, for impressive sound quality and optimal suppression of background noise during phone calls. The CityMix Smart automatically adjusts the noise canceling level according to your surroundings.
You can enjoy up to 8 hours of wireless music, fully charged in under 1 hour. It is sweat-grime and splash proof design (IPX4) and offers five different ear-tips for stable and comfortable wear.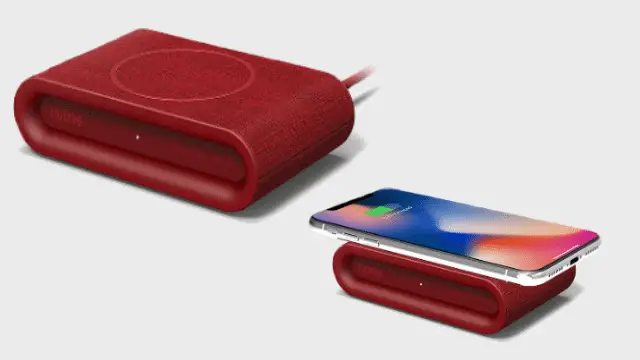 This Qi-certified wireless fast charger has an easy-to-read status light that shows whether your phone is charging properly.
A white light will display when the device is charging and a red light will display when the device is not charging or the phone is incompatible. It is fabric wrapped and comes with a 2-year warranty.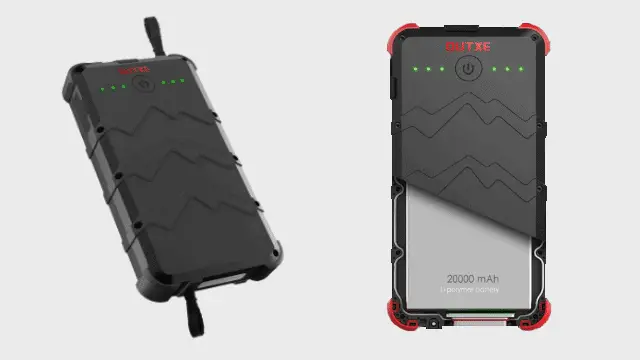 This charger is perfect for outdoor trips as it is water-resistant, dustproof, shockproof and skid-resistant, crushproof and drop-tested to withstand the abuses of the wild.
You can easily hang it on your backpack using the carabiners and be hands-free on the go! How is that as one of the best iPhone accessories?
It is durable and safe as it is made from a rubberized and rugged material. The multiple circuit protection prevents short circuits, overheating, over-discharging and over-charging. It is CE, FCC, RoHS certified.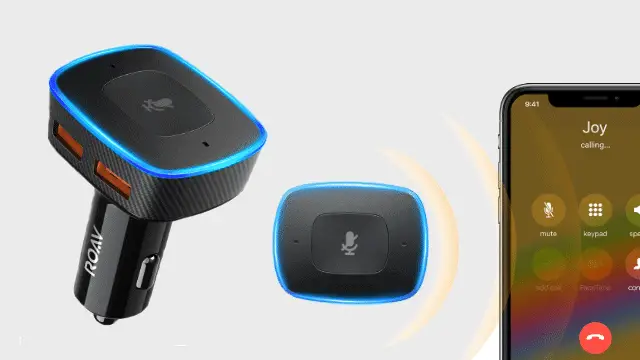 You can have Alexa inside! Amazon's voice service gives you complete voice control in your car. Just say the word to get directions, listen to audiobooks from Audible, shop online,  and play music.
Of course, you can do more with Bluetooth, Carplay, Android Auto, or an Aux-in connection.
It also allows high-speed charging and you just have to tap to mute! Just touch the button and VIVA will turn off the mics.
Note: Please check the dimensions of the space surrounding your car's cigarette lighter to see if VIVA will fit before purchasing.
18. Apple Homepod – Another Great One from the Best iPhone Accessories' List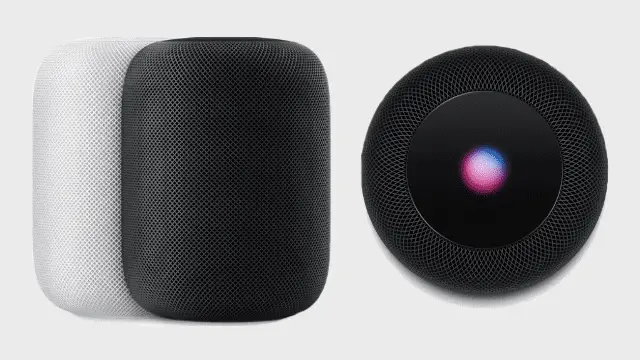 HomePod is built to bring out the best in Apple Music. Whether it is the audio technology with its high-excursion woofer with a custom amplifier with an array of seven horn-loaded tweeters or it is rich and varied audio sources.
It is wireless and has direct guest access 2 Bluetooth 5.0 with a Multiroom speaker support making it one of the best iPhone accessories.
The languages it supports: English (Australia, Canada, UK, U.S.), French (Canada, France), German, Spanish (Mexico, Spain, U.S.)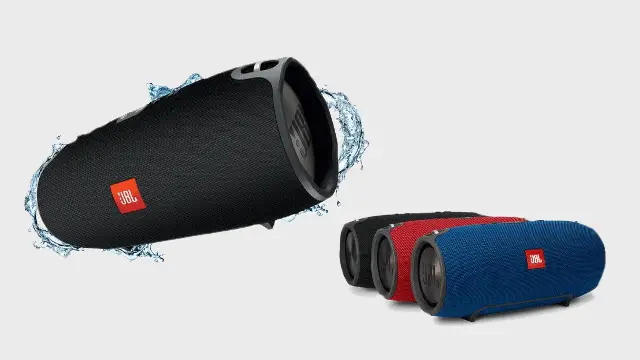 Just hear the bass, just feel the bass, just see the bass with this dual external passive radiators that demonstrate just how powerful your speakers are!
Although it says Splashproof, don't try to drown it in water but otherwise, you can even clean it with running tap water.
It has a built-in rechargeable Li-ion battery that supports up to 15 hours of playtime and charges devices via dual USB ports.
It can wirelessly connect up to 3 Smartphones or Tablets to the speaker and take turns playing earth-shaking, powerful stereo sound! It has three color options of red, black and blue!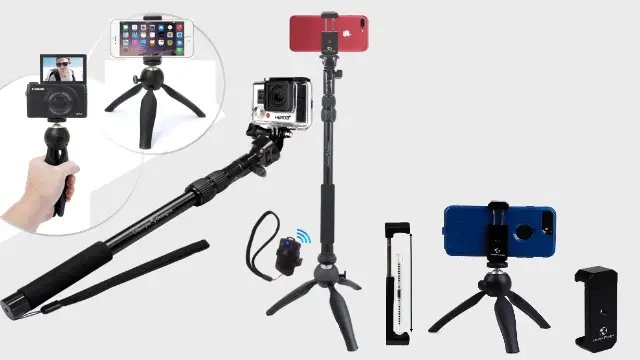 This is the perfect photo or a video gift pack!
It contains 1 HD Selfie Stick 1 HD Mini Tripod 2 Universal Smartphone Mounts 1 GoPro Mount Adapter 1 Wireless Bluetooth Remote Shutter for iOS & Android w/ Premium Pole Clip 1 Large Carry Bag that conveniently stores everything!
Further Reading: 10 Feature Rich iPhone Apps To Help You Take Awesome Selfies
Article Updated on 11th March 2019