Did you buy yourself a new WiFi router? Choosing a good name for the network SSID is one of the first steps you'd need to take. Moreover, if your wireless network connection has some generic name, for the time being, you need to consider changing it as soon as possible to something more exciting and uncommon. Funny WiFI names can amuse strangers and neighbors when they're looking to connect and come across yours.
SSID names not only identify your wireless network but also serve as conversation starters when your friend or friends come over and keep network hoppers at bay. If you're hunting for the best wireless network names, you are in the right place. 
Funny WiFi Names To Make An Impression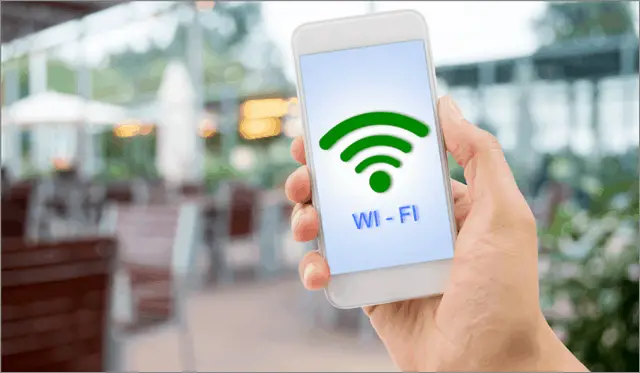 We've compiled a list of some cool WiFi names, which will give you a unique identity. What would you go for? The nerdy WiFi names, the secret network names, the hilarious ones, the ones which are out-right witty, or something creative? Well, if you are a Harry Potter or a Game of Thrones fan, we've got something for you. And what about funny names with Star Wars and Marvel references? We got that too.
We've put the funny WiFi names into categories to make the ride easy for you. You can also directly jump to your favorite classification. So sit back, have a good laugh and wonder why didn't you come up with something as cool as these.
Here's a list of the best-handpicked WiFi network names that are funny, clever, definitely out of the box and gives you a secure connection.
Funny WiFi Names
Who wouldn't like to give his/her internet network a quirky name? Funny router names never really go out of trend and speak volumes about you. Gone are the dial up days when people used to have simple router names.
Here's a list of some of the funniest WiFi names:
1) It hurts when IP
2) Martin Router King
3) You Pay Now
4) The silence of the LANs
5) Don't Even Try It
6) Get Off My LAN
7) Connect and Die
8) No Free WiFi here
9) My Own Damn Internet
10) Mom use this one
11) Who pooped in the pool
12) I left the seat up
13) Pick up your dog shit
14) Come and clean up my house
15) Use at your own risk
16) Your WiFi my kids
17) I pronounce man and WiFi
18) I did your WiFi last night
19) FBI Surveillance Van
20) Hide your kids, hide your WiFi
21) Reserved for guests, I hate
22) Free for 1 day
23) Enter the dragon's
24) Drop it like it's hotspot
25) Don't snoop
26) Girls gone wireless
27) Hack me
28) Nacho Wifi
29) Please connect for identity theft
30) Spying on you
31) I'm cheating on my wifi
32) Hillary Clinternet
33) Your wifi is sleeping with my wifi
34) Where the wild pigs are
35) Go go router rangers
37) IP a lot
38) Move on
Cool WiFi Names
If you liked our list of funny internet names, you'd like this one even more. Use these WiFi network names and be the coolest among your gang of friends. Shock your neighbors and have a unique identity by displaying your witty, crazy side.
Here's our list of fun WiFi names, which are so cool that you'd use them right away.
39) Abraham Linksys
40) Benjamin FrankLAN
41) Slower than Yo Momma
42) Bandwidth Together
43) Simon Says No WiFi
44) Prohibited Area
45) Quit using my WiFi
46) Titanic Syncing
47) WI-FIght when you can make love
48) Not the WiFi you're looking for
49) Every day I'm buffering
50) Get your own
51) LAN Down Under
52) Searching….
53) Connection lost 
54) Trojan Virus
55) Bring your own internet
56) Byte me
57) Bondage club
58) Pretty fly for
59) Covet not thy neighbor's wifi
60) Area 51
61) Not in range
62) I have wifi and you don't
63) Whose car alarm is that
64) Lag out loud
65) Modem pole
65) Russian Hackers
67) Is it me you're looking for?
Creative SSID Names
Are you an innovative thinker? How about coming up with some wacky, weird, attractive, and funny WiFi names which would gain you attention from people? The creative WiFi names you keep also deliver a message to the onlookers and may elicit a response or even a compliment from those trying to connect.
68) RIP Net Neutrality
69) Very Slow
70) $ per hour
71) Virus-infected WiFi
72) Go Home Tourist
73) I have a weird WiFi name bro
74) Password is YOU
75) You're TRUMPIFIED
76) WiFi so serious?
77) NASA Station
78) Pushing Limits
79) Dare to steal
80) I'm HILLARY-ous
81) Can't hack this
82) Blind sight
83) Chicken deal
84) Changed to protect the innocent
85) Printer only
86) Not free so get stuffed
87) Only for zombies
88) Ex-wifi
89) JackPott
90) Wi of the Figer
91) Daily bread
Nerdy WiFi Names
Have you ever come across funny network names that are nerdy? How about keeping one yourself? Let's show your nerdy and geeky side to your friends and neighbors.
Here's our list of the funny WiFi names which will be loved by nerds and awaken the genius in you.
92) You Shall Not Password
93) Spiderman's World Wide Web
94) That's what she SSID
95) May the Wi-Force be with you
96) 404 network unavailable
97) Crushed by Candy
98) Max User Connected
99) She wants the D-link
100) Free Wi-Fi for books and coffee
101) Airplane mode activated
102) All men must WiFi
103) From Paris with LAN
104) We're invisible
105) The WiFi of Oz
105) The Black Links
107) Bill Wi the Science Fi
108) Go go gadget internet
109) Wifi art thou Romeo
110) Safe levels of radiation
111) House of black and wifi
112) Alt-255
113) Wibbly wobbly timey wifi
114) Skynet
115) Occam's router
116) Not a pokestop
117) Wild wifi appeared
Harry Potter SSID Names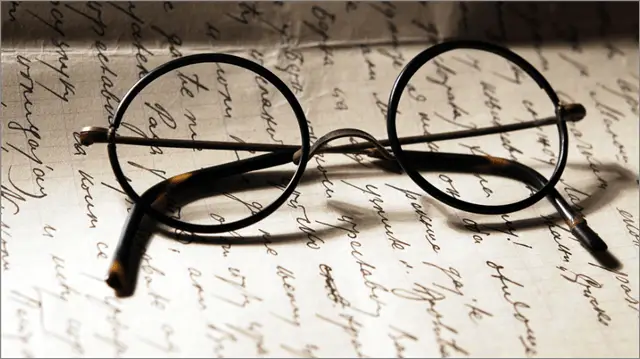 Are you a Potterhead? If yes, you'd be fascinated by this section. We've listed the best WiFi names that are funny and have some Harry Potter connection. Well, if you've read the books or seen the films, you will surely understand the puns.
Here's a list of the funny WiFi network names for all Harry Potter fans.
118) Room of Requirement
119) The Whomping Wi-Fi
120) The Floo Network
121) WiFi Guardium Leviosa
122) Go Away You Muggle
123) The Triwizard Internet
124) The Black Links
125) Lord Voldemodem Gay
126) The Mystery of Darkness
127) Hogwarts Express
128) Hagrid's hut
129) Accio internet
130) Squibs only
131) Dunbledore's IT staff
Star Wars Funny Wifi Names
Are you a Star Wars fan? Well, who isn't? Use these funny router names with a Star Wars connect and impress your friends and peers.
Here's our list of funny wifi names for all those who love the above-mentioned science fiction.
132) The Profundity SSID
133) Shoretrooper
134) Suck my force
135) Cave of evil
136) The Death Star Gunner
137) Killun WiFi Station
138) X-Wing WiFi Fighter
139) Clone Force 99
140) A New Dawn
141) Zeta Class Imperial Shuttle
142) Jar jar linksys
143) Let the web win
144) Forest moon of Endor
145) Docking bay 94
Marvel Funny WiFi Names
Every time Marvel Studios comes up with a new superhero film, it breaks the internet. The theatres are full, and the fans are super-excited. How about using funny network names with Marvel films connect for your WiFi? Super-cool, isn't it?
Here's our list of the funniest WiFi names every Marvel fan would love.
146) Iron LAN
147) The BT Infinity Stones
148) NoStringsOnMe
149) Web of Spiderman
150) SkyeLab
151) Ant-LAN and the Wi-Fi
152) Captain America: The WiFi Router
153) ItsAllConnected
154) Browsers Assemble!
155) WiFibranium
156) Don't scratch
157) WANpool
158) Project INSIGHT
159) Third world network
160) Ant-WAN
161) Power Cosmic
162) We are not savages
163) I am Groot
164) Loki Doki
165) WANkanda
166) Spider Pool
Disney Router Names
Disney is an escape from reality. Its products are something we've grown up watching and loved since childhood. They know how to create fans, and their characters leave a lasting impression.
Are you an adult who is stuck in reverse? We'll give you funny Wi-Fi network name options that'll make you nostalgic.
Here's our list of Disney WiFi names reaffirming the fact that their fandom prevails across generations.
167) Snow-WiFi
168) The Seven Dwarfs Internet Router
169) MagicFountain
170) Monsters Edu.
171) Haunted House
172) The Wi-Fion King
173) LANtasia
174) The Shaggy WiFi
175) Hakuna Matata
176) muLAN
177) Taco Belle
178) Quack private network
179) Wifi Treasure Island
180) Wifi of the jungle
181) I'm not goofy
182) Donald Duck Network
183) Snow WhiteFi
184) Disney-holic
185) Charlie is here
186) Alice in Wifi land
Lord Of The Rings Funny WiFi Names
Are you a Lord of the Rings fan? Book or film or both? The action-adventure theme and the battle sequences have left people enamored all over the world. And well, we are not complaining.
How about naming your Wi-Fi router, taking inspiration from the epic fantasy series? Excited much?
Here's our list of funny WiFi network names that all Lord of the Rings fans would approve of.
187) Lord of the Ping
188) Paths of the WiFi
189) Cry you Cools
190) WiFisengard
191) You'll get a High-Speed
192) Moore door network
193) Lords bling
194) Lake Fi
195) One WiFi to Rule Them All
196) Gondor's Internet
197) Middle Wifi
198) Fool of a wifi
199) Lidless Eye
200) Calacirya
201) SaruLAN
202) Helm's deep
Game Of Thrones Funny WiFi Names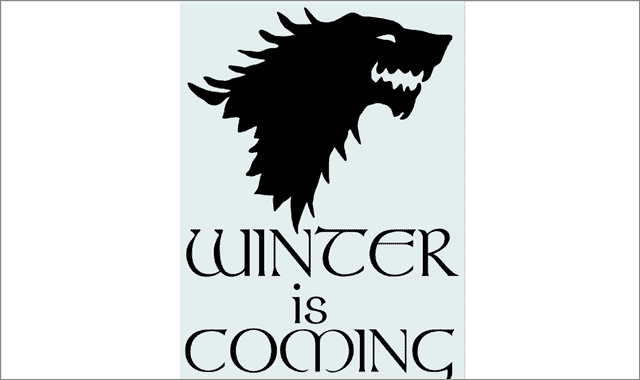 Power-play and prehistoric era; everyone seems to be a Game of Thrones fan these days. We've got some awesome Wi Fi router name options that are funny and have a GoT reference.
Well, if you're a fan, you are sure to get all the puns; and if you don't, are you a fan?
Here's our list of fun Game of Thrones router names, which you'll be forced to switch to now!
203) Winternet is Coming
204) House LANnister
205) Browsing Strong
206) The Dornishman's WiFi
207) The Pingslayer
208) We Do Not Load
209) Websteros Winternetfell
210) Jon_Snow_Knows_Something
211) All Men Must Wi-Fi
212) The network that was promised
213) Ping in the north
214) Lannisport
215) Oathkeeper
216) The sites witch
217) The crownlands
Doctor Who Funny WiFi Names
Any Doctor Who fans here? Even if you started watching it during high school, we are sure you're obsessing over it ever since. Twenty-six seasons down, and we are still not over it, right?
We'll share some of the funniest WiFi names with Doctor Who references, and the fans are sure to have a gala time. Maybe you can use the exact ones we've listed or twist them in your style.
Here's a list of the quirky network names for your SSID, which will rekindle your love for the series.
218) What do you do?
219) Hey Osgood!
220) You are potato
221) I save lives
222) Look here's the Doctor Who
223) Violets are Blue, WiFi is gone
224) My internet is Better Than You Think
225) Be Alive with LAN
226) Just don't connect to it
227) Zygon inversion
228) I am the doctor
229) Violets are blue, Wifi is gone
Random
Funny WiFi Names
Our last category includes a handpicked selection of random funny wifi names and clever puns. These hilarious router names do not fall under any specific section and are unmissable. So, if you are bored with the regular ones and wish to have some quirky, mischievous, and fun wifi names, this section is for you. When you are living in a hostel, have limited internet access, sometimes slow internet, and panic when you can't see the wifi network, these funny wifi names will cheer you and your neighbors too.
Here's presenting a list of the random, funny and clever wi fi network name:
230) Usa Usa Usa Usa
231) Thanks Obama
232) Spread the wealth
233) Try me
234) You click I pay
235) Work only
236) Cup of sugar
237) Modem family
238) For sale inquire within
239) Ready to mingle
240) To be or not to be
241) Capture the lag
242) Candy in the van
243) Clean your glasses
244) Cash is king
245) Shaken not stirred
246) That itchy feeling
247) Missed connections
248) Keep it on the download
249) Full bars
250) Guess where we live – Question Mark
251) This Too Shall Pass
252) I am Sandra Bullock
253) Gimme a Break
254) Leave My Mobile Hotspot
Tips For Choosing A Clever Wi-Fi Name
Irrespective of whether you choose one of the above WiFi names or something else of your own, here are a few guidelines and pointers you should consider for selecting clever wifi names:
1) Always aim for a name that is unique yet memorable.
2) Do not ever include personal details, for example, your name, address, phone number, birth date, flat number, etc.
3) Never name your WiFi related to the network password. Make sure the two are entirely different.
4) Avoid using proactive SSIDs, which might make your network connection a prime target for hackers.
As long as you follow what we've said above, there should not be too many other network security risks to worry about.
If you're thinking about hiding your WiFi name to keep the hacker at bay, do not bother. Even if the SSID is not being broadcast, those with malicious intentions can still decipher it using packet sniffers and probe requests. So use a cool WiFi name and make sure you use a unique and somewhat difficult password.
Conclusion
We've listed 250 handpicked funny WiFi names, which we thought are epic. So, no more sticking to the default names for a router or picking up the cliched ones. Hoping that the list made you smile, and you're thinking of replacing the mundane ones with these fun Wi-Fi names. Did you enjoy reading it as much as we did while jotting them down for you?
Spread the best Wi-Fi names among your friends and get a shoutout for applying the most quirky ones on your router. Funny, nerdy, or GoT based; what would you first put? We hope that these cool Wi-Fi names will inspire you to choose something unique, and you will end up showcasing your sense of humor.
(Article Updated on 31st December 2020)