Windows 10 changed our notion about a lot of things in Microsoft's OS. While most of these changes were subtle enough not to be noticed, for those of us familiar with Windows, it's not been easy to figure out how to do things the good old way. If you like to create system images in Windows, you may have noticed that in Windows 10, the option isn't as straightforward as it used to be.
Let's look at how to create a Windows 10 system image and why you should consider doing this process on your PC.
Steps To Creating a System Image in Windows 10
If you're unfamiliar with system images, here's a quick and easy explanation.
A system image takes a snapshot – or image – of your entire system exactly as is; to use it as a backup if something catastrophic happens to your system. This system image captures everything at the time it was taken – right from drivers, updates, software, settings and everything in between.
A System Image takes the snapshot of entire user data as well. This means that it is an excellent backup to have in drastic situations when your personal data is lost.
It's like taking a photograph of your entire system in a specific configuration and restoring the exact configuration later if needed. The only drawback of this method is that you can't choose which items to restore. It's an all-or-nothing approach.
Windows first introduced this backup method in Windows 7, then hid it in Windows 8 and 8.1.
In Windows 10, in order to create a system image, you'll need to follow these steps.
Open the Control Panel by either using the Win+X Menu or search for "Control Panel" with Cortana.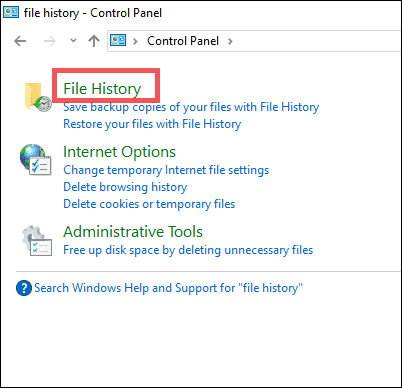 From there, search for "File History" in the Control Panel and click on it when found.
In the bottom left-hand corner of the screen, you'll see a link to System Image Backup. Click on it.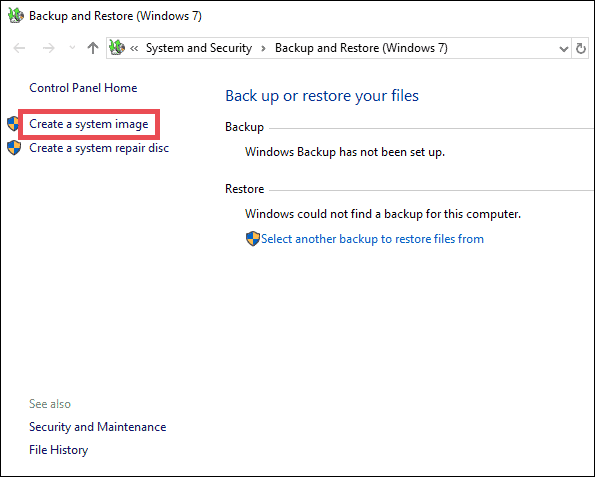 Now, click on "Create a system image" in the upper left-hand corner of the window.
This will open a window that will begin to scan for locations and media that can accommodate a system image. This can take a few minutes to run.
Some things to note about where you can create a system image:
Any removable media needs to be formatted in NTFS to store a system image
You may need a stack of CDs or DVDs to create a system image
Network locations are typically not secure enough for a system image
From here, choose where you want to create your system image and click "Next."
Windows will then walk you through a few more steps, including choosing which drives to system image to your media of choice.
Once selected, you'll be told how much space is needed, and you can begin the system image process. This can take upwards of an hour to complete, so step back from your PC and let Windows 10 do the hard work for you.
When finished, if you use removable media or a CD/DVD backup system, make sure to store those items in a safe place.
How to Restore your PC using System Image on Windows 10
The reason you created a Windows 10 System image was to restore the previous settings if something bad happens to your PC. This can include problems that occur when a critical process dies repeatedly or when your Windows explorer keeps crashing or your entire hard drive crashes taking your data with it.
System issues can be resolved by doing a System Restore as well, though that is dependent on you having a proper restore point. But for more drastic situations like a hard drive crash, restoring a System Image is the best opion. Here we brief out how you can restore your system using the image backup on Windows 10.
Go to Settings > Update & Security. Now under Recovery, click on Restart now that you see below the Advanced startup section.
Once your PC restarts, you have to go to Troubleshoot.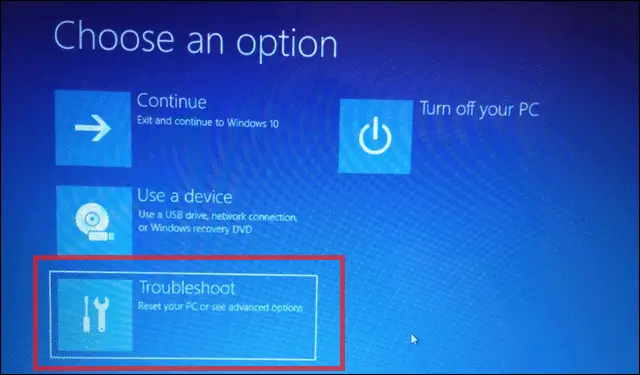 Now click on the Advanced options.
Next, click on System Image Recovery and do the needful following the wizard instructions to restore your PC.
Conclusion
Using a system image backup system in Windows 10 can be a safe way to ensure your system can be up and running if something goes wrong. While Microsoft is shying away from backup systems like this, for now, the functionality is still present in the current version of its operating system and can be used by anyone with the above guide.
Windows 10 system image is the best way to recover your installation and system in case of disk failure or a ransomware or virus attack. We'd encourage you to create an external system image every 3 months or more often, on an external drive for peace of mind.