Google plays a significant role in the way we communicate today. From using emails to Google Hangouts, the G Suite offers an entire new way to engage with a broad audience. And at times, you might want to record Google Hangout conversation. Well, it gives you access to everything that was said, talked about, and decided thereupon.
If you're on a call with clients or customers on the other end, you might want to save the details for later. Or, you may want to record your Google Hangouts video call with your family and friends so that you can view it some other time. That's where the importance of Google meet recording comes in.
However, you must know the laws concerning whether you can record a Google Hangouts meeting or not. Google Hangout laws differ from place to place.  In the U.S., some states have a rule according to which both meeting participants involved in the video conference should be aware that the meeting recording is being made. While in some states, you can be the only party who knows about the local recording link. In any case, make sure that you follow the rules applicable within the jurisdiction of your state.
To be ethical, it is best to inform all the other parties of the Google hangout session that you're going to record the Google Hangout conversation and also take their permission before doing so.
Best Tools To Record Google Hangout
Are you wondering how to record Google Hangout? We've got the answer for you. There are several ways to do it and we'll be listing the best ones in our opinion. 
We feel that YouTube Live and Snagit are the best tools to record Google hangouts meeting. Both of them work correctly and provide excellent video and audio recording feature. 
Record Google Hangout with YouTube Live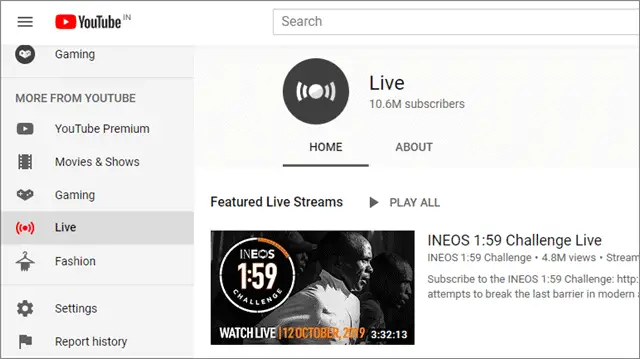 Can you record Google Hangout via YouTube Live? Well, the answer is yes. Your initial reaction might be shocking to see YouTube as the best medium to keep a record of the conversation, but it is true. Users can make the video meeting private by adjusting the privacy settings and allow only those you authorize to view the video file.
Since YouTube Live is browser-based, it is easily accessible from anywhere. This also means that it works on every device that includes a microphone and camera. Irrespective of whether you use a laptop, smartphone, or PC, the process of recording meetings doesn't change.
Here's how to record Google Hangouts:
1) Log into YouTube and click on your portrait. You will find it in the upper corner of the page.
2) Click on Creator Studio. Now, wait for the new pop-up window to show up. If you don't have a channel already, you will be asked to create one.
3) Tap on Live Streaming in the menu on the left. Go to Events next.
4) Now, select the Enable Live Streaming option.
5) Next, click on Create Live Event. In the menu that comes up, you can add time and description, if required.
6) You can choose either Public or Private in the radio box. Selecting the recording as 'private' will keep a record just for you. It will not be shared on YouTube for everyone to see.
'Unlisted' will make your record of the Google Hangout audio makes it available for others, but not visible during a public search.
7) You need to ensure that Google Hangout on Air is selected for ''Type.'' Next, click on the blue button that says Go Live Now. You will find it in the bottom-right.
8) You will spot one more confirmation window saying that you will live in no time. Post this, Tap on Start Hangouts on Air in the following window. Once you click on it, you will come across the regular YouTube window. It consists of a comment section on the right.
You and the other party will be in the window which is in the middle with a wide range of options below it. Once you're through, click on End. Your video will now be accessible from the Events Window. You can, of course, refer back to it whenever you wish to and even share as you see fit.
Currently, YouTube Live requires extensions. This implies that you will have to work with a browser that is compatible with them for this recording Google Hangout method to work. As of now, which means, Safari, Google Chrome, and Microsoft Internet.
Record Google Hangout with Snagit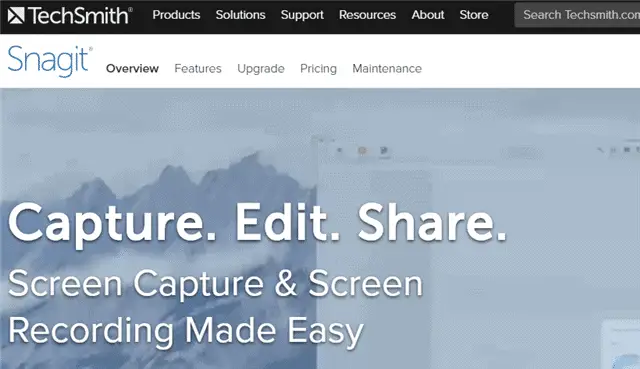 Snagit is an exceptional tool for grabbing still pictures and capturing screenshots. It also captures audio and video really well. This makes it useful to record Google Hangout interviews and calls.
If you do not like the idea of recording a Google Hangout meeting or any other conversation on YouTube, even though it is theoretically private, you should definitely consider Snagit. The tool is compatible with Mac and Windows.
Here's how to record a phone conversation, any video meeting, or audio call via Snagit:
1) Download Snagit and install it. It gives you a free trial for 15 days. Post which you need to avail of the license.
2) Open the tool and click on Video.
3) You need to make sure that Share is set to None. Also, Record System Audio should be on.
4) Next, click on the red button that says Capture. Choose the screen you wish to capture and start recording.
5) After you're done recording, save the file to your device.
6) You can open, edit, and stop recording in Snagit as you like.
Once Snagit is installed, it is easy to record meetings or a Google Hangout conversation. The only downside of Snagit is that it is a premium product. So, once the free trial is over, you will have to buy the product for $49.95 for a single user license. You can also get your hands on the educational version. It is priced at $29.95. Non-profit users and officials of the government can purchase the product for $42.95.
Other Simple Ways to Record Google Hangouts
A multitude of netizens uses the instant messaging platform as the conversations can be recorded and downloaded through your PC, Android, and iOS devices. It goes without saying that the video and audio chats can be saved for further use.
Can a person record a Google Hangout conversation on whichever device or platform they want? Well, the answer is yes. We'll be listing good options for you to record audio or video chat on your personal computer (both Windows and Mac), and your mobile device (both Android and iOS).
1. ShowMore Online Application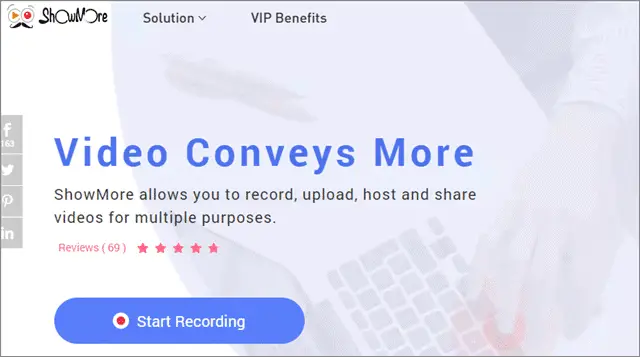 ShowMore allows users to make good use of its online screen capture and recording application. Irrespective of whether you're using Windows or Mac, this fantastic website is always accessible.
ShowMore allows users to make good use of its online screen capture and recording application. Irrespective of whether you're using Windows or Mac, this fantastic website is always accessible.
With ShowMore, you can engage in real-time editing with options like adding signs and captions being available.
Isn't it a great choice to record Google Hangout? We think so too!
Platforms: Windows and Mac
PROS:
The operation of this web-based screen recorder is simple.

You get unlimited time for recording.

Various types of video output available.
CONS:
The network is necessary.
Check out ShowMore here
2. Apowersoft iPhone/iPad Recorder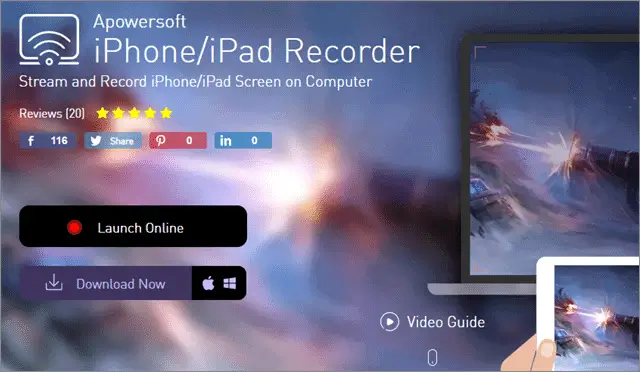 If you're an iPhone/iPad user, let us tell you that there is no accessible app in the Apple Store which is capable of recording Google Hangout directly. However, with the help of the Apowersoft iPhone/iPad Recorder, you can cast your phone's content to the PC's display and record a video meeting clip simultaneously; concerning the online conference.
Without too many complicated steps, you can connect your device with a computer through the same wireless network.
Users need to note that the soundtrack will also be synchronized with the PC. So, when you make a call via Google Hangout, you need to speak through the mic connected to the Apple device to ensure that the other participant can hear you. However, if you wish to record both audio and video, speak through the mic connected to the PC.
Platforms: iPhone, iPad (any iOS device) and Windows
PROS:
Jailbreaking your iOS device isn't necessary.

When it comes to audio and video input format, users get multiple choices.
CONS:
A computer is required.
Check out Apowersoft iPhone/iPad Recorder here
3. Apowersoft Screen Recorder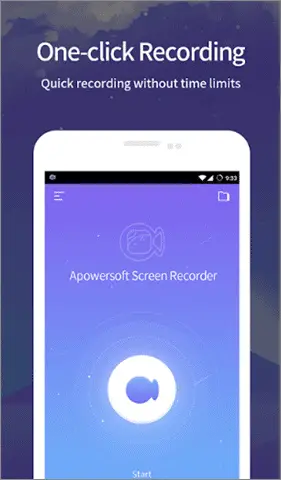 Although there are many apps in the Google Playstore to record Google Hangout, none are as good as Apowersoft Screen Recorder. And why do we say that? Either the not so good ones contain advertisements and watermarks or have limitations when it comes to duration.
Apowersoft is free, clean, and can be utilized without limits. It is capable of recording the Android screen together with the sound source from both the mic and internal systems.
Apart from recording Google Hangout video calls, you can also use this app to record screen activities like gameplays. You can configure your preferences in the settings section, such as resolution and orientation.
Platform: Android
PROS:
Video capturing and screenshot facility available.
CONS:
It works on Android 5.0 or higher versions.
Check out Apowersoft Screen Recorder here
Setting up to Record Conversations on Google Hangout
Now that we've told you about the tools used to record Google Hangout calls and conversations let us make you aware of setting up the ideal conditions for a great recording.
Whether it is a casual call to your childhood buddies, a complaint call to a company, or telephonic interview; setting the scene to optimum conditions and ensuring that you are in the right space makes all the difference to the quality of the recorded call.
Lighting
If you are going to use both audio and video, it is essential to have the right lighting. Our cell phone cameras and webcams do not usually make adjustments to quick changes in light effectively. So, it is ideal to remain still and use lighting that is predictable. It should throw light on your face but not in excess.
There is no need for you to be in a professional studio or a dark room. However, to get the most ideal results, the light of the place should not change too often or too rapidly. If you're trying to record in your office, for example, it works fine. Even if you wish to record Google Hangout in a cafe or any other outside location, it will work well as long as you record somewhere shaded.
Sound
Some of our phones and webcams often have highly sensitive mics. These often end up picking all kinds of unwanted ambient noise. Anyone would obviously want to minimize or get rid of it as much as possible. If you're at a coffee shop, for instance, you need to be aware of the fact that the noise of spoons and forks, coffee machines, and cups; could prove to be a distraction.
We are generally not aware of this since it does not make much of a difference in our everyday lives. But on camera, these unwanted sounds can be quite noticeable. You need to be mindful of it on purpose if you are planning to record Google Hangout or setting up other recordings.
Framing
Do you know about the rule of thirds? You should use it when you're recording a Google meeting video while framing the interview. It definitely makes for a much better product in terms of quality.
If you are taking an interview for streaming purposes or broadcasting, ideally, you would want them to be positioned in one-third of the frame. The remaining two-thirds will, of course, make the background.
You would also want the background to be static, wherever it is possible. This is necessary to make sure there is no distraction. Moving backgrounds work only if they are not moving too fast. The aim, of course, is always to give the subject the utmost importance by making it the star of the show. What is going on behind the subject is not as important.
Conclusion
We can safely say that Google Hangout is an exceptional service and it focuses more on group interaction, on the same lines as Google Meet. The robust tool enables users to hold a video conference with a maximum of 15 participants at once. Some people compare it with Skype and Facetime, but Google's video chat service is a bit different from the two. How?
Google Hangouts is beyond the regular one-to-one chat and is extensively used for video recording. It also enables users to share documents, pictures, and YouTube videos. If you have the Hangout session recorded, you can easily share it with the people who missed it live for the first time. So, the next time you are the meeting organizer for your company, you know what to do. You can keep the recorded sessions stored in your Google Drive as well. 
YouTube Live is the best method to record Google Hangout in our opinion. And it is free! Snagit is exceptional too. You can try it for free first. If you like it, go ahead and purchase the licensed version. If you're wondering how to record Google Hangout on your PC, try ShowMore. It works on Mac and Windows. Apowersoft Recorder is excellent for iOS and Android devices as well.
Frequently Asked Questions
Q: How can I record Google Hangouts for free? 
A: The best method to record Google Hangouts for free, in our opinion, is by using YouTube Live. You can try the free trial offered by Snagit, as well.
Q. Can you record conversations on Google Meet?
Q: Is using Hangout a safe option for video calls?
A: Yes, it is. The tool is secure. Google's database cannot be hacked since it is saved by experts. Also, whenever you strike a conversation with someone on Google Hangout, the messages are encrypted. 
Q: What is the maximum number of participants allowed in a Google Hangout call?
A: You can invite 15 participants at once to join a Google Hangout session.
(Article Updated on 19th March 2021)