Gone are the days when word games, crossword, and jigsaws served the purpose of deriving fun as well as educating both adults and children alike. Today, the scope of entertainment and experience has taken another level. If you are looking to exercise your mind and also be entertained on the smartphone, time to explore the best puzzle games for Android.
Be it VR Games, offline Android games, or interesting Android puzzle apps, games entertain and stimulate the brain, increases its ability to learn, and sharpen the thinking skills. A lot of experts world over believe that when a person tries to solve a puzzle, he tries to reason out in a logical way to solve the problems that are posted. He may be able to recognize patterns and draw up solutions to reach the desired solution. So, in short, it keeps your brain active and keeps you on your toes!
50 Best Puzzle Games For Android: Play Mode ON
Android is also a very convenient device to facilitate this as it is literally at your fingertips, which makes it a popular choice for playing puzzling games. And, everybody enjoys gaming, but when entertainment is combined with intellectual stimulation, it is a very invigorating experience.
In no particular order, genre, and art style, let's check out the best puzzle games for Android that are available on the Google Play Store. From thrill to entertainment to brain stimulation, it combines it all.
1. Escape Titanic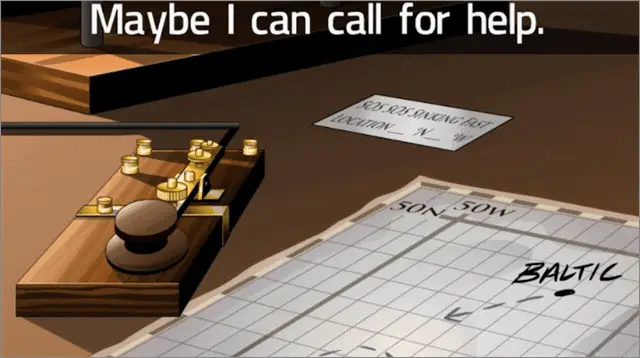 Escape Titanic is one of the best puzzle games for Android available on the Google Play Store. With over 3 million fans worldwide, it is very popular. There are no specific instructions to follow. All you need to be is smart and just face the test of wits to match speed in this adventure.
The objective is to prepare yourself to escape from the world's most infamous ocean liner tragedy. All the scenes are different from each other. It's a free-to-try app where you can play the first chapter. If you want to unlock the epic full version, then you need to pay.
It has 50 clever puzzles, each one more challenging than the other. There are many hidden agents that will aid your escape. All in all, Escape Titanic is one of the best puzzle apps to use in your leisure time.
Download Escape Titanic here
2. 100 Doors Seasons
The 100 Doors Seasons is yet another awesome free brain and puzzle Android game. It tests your mind in various ways. The main goal is to solve a puzzle and open the doors to escape.
You get rewards for solving puzzles that are out of the box. The challenge is to get out of the room. It has different kinds of challenges with hidden objects. You can use the features of your phone like shake and rotate.
Every new room has impressive graphics, and beginners also get useful tips to succeed. You can skip difficult rooms. There are regular updates to add new puzzles that maintain novelty and on-going excitement.
Download 100 Doors Seasons here
3. Word Search
If you are a language buff, Word Search is a productive solution to your polyphagia for learning words. The main objective in Word Search is to find as many words as possible in the automatically generated grids.
You can personalize the letter size. The interface has amazing colors and visual animation when you find a word. You can also keep a record of your scores. The letter sizes are customizable so that you don't have any visual problems while playing.
Word Search is one of the best puzzle games for Android that will help you improve your vocabulary. For all those who aspire to be writers, it is a very good exercise for adding to your arsenal of words.
Download Word Search here
4. Adventure Escape: Murder Manor
Get ready to play the role of super-sleuth Kate Grey, who has an invitation to visit Wickham Manor. Unfortunately, her vehicle stopped working just outside the premises. As the last course of the meal is served, she sees a murder being committed. As a player, now you have the opportunity to solve the mystery. All you need to do is plan your getaway after you unlock the secrets.
With amazing graphics and nine chapters, you will face unique challenges. You have to gather tools and items to help you to get free and discover the mystery murderer and the reason behind it. Adventure Escape: Murder Manor is a dark comedy, where another character, Fontana, believes that she can foresee the fate of tomorrow.
If you love solving mysteries, this puzzle game for Android will surely leave your jaw dropped with surprise and excitement
Download Adventure Escape: Murder Manor here
5. Psycho Escape
Imagine being stalked by a psychopath! Your phone rings. You pick it up. A strange husky voice says that he's coming to get you. And, he knows all about you? That means he knows who you are, where to find you, and follows every movement you make.
How would it feel if you are trapped? You don't know anything about this person? So, what will you do now? Close the doors and windows and call the police? Or try to escape?
Being hunted by a murderer and trying to escape would be a horrifying experience. This is exactly what you get to experience in Psycho Escape. In terms of offering a thrilling experience, this puzzle game for Android stands second to none.
Download Psycho Escape here
6. AlphaBetty Saga
From the makers of Candy Crush Saga and Farm Heroes Saga, AlphaBetty Saga is a free puzzle game for Android users.
You go on a challenging adventure in the mouse world. You will join Professor Alpha, Betty, and their friend Barney as they begin on an epic search to collect new words and complete the Encyclopedia of Everything.
With 100 levels, it is free to play, but you will have to pay for some items such as extra moves or lives. All in all, AlphaBetty Saga will leave no stone unturned in educating you with new words and improving your vocabulary.
Download AlphaBetty Saga here
7. Where's My Water
Where's My Water is yet another interesting puzzle app that sports an engaging concept and challenge. For as long as you are playing it, you will never have to worry about boredom.
In Where's My Water, you have to join Allie, Swampy, Cranky, and Mystery Duck. These characters have lost the water connection to their shower and are not able to bath as a result. Your job is to guide the freshwater, purple water, and steam through a slew of challenges such as dirty water, toxic water, and steam to the character's shower.
There are special items to be collected, cool challenges to be completed, and bonus levels to be unlocked. In total, there are almost 500 puzzles to unlock. No wonder it feels like one of the best puzzle apps out there, isn't it?
Download Where's My Water here
8. Crossy Road
Crossy Roads, as its name suggests, is all about helping your characters cross the road. Before we get on with the details about this exciting adventure game, know that there are over 200 million players already in love with it.
You have to answer certain questions to let your characters cross the road. Crossy Roads can be played in multiplayer mode on the same device. Add the fact that you can also play this game on an Android TV, and you have an exciting experience in-store.
Collect over 150 retro-styled, pop art-inspired characters, crossroads, train tracks, and rivers,  and dodge traffic in a candy wonderland with the Android Robot. The simple, pure, and innovative concept makes Crossy Roads one of the best puzzle-solving games for Android.
Download Crossy Roads here.
You can also play other versions of this series here.
9. Lara Croft Go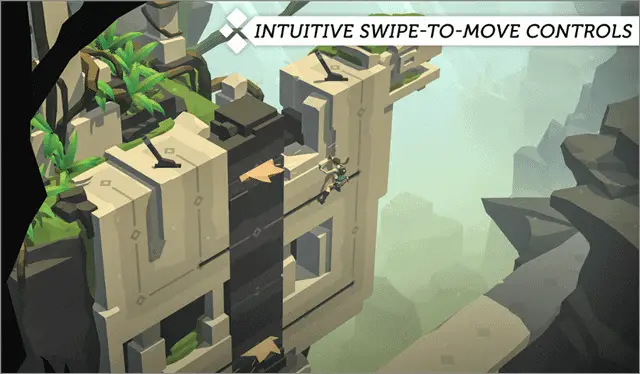 If you have enjoyed the Lara Croft movies, then here's a treat for you! Lara Croft Go is a puzzle-based adventure in a mysterious world. There are challenges that you must encounter as you reveal the story of the Queen of Venom.
Lara Croft Go has been awarded as the Best Mobile/Handheld Game by The Game Awards 2015 and rightly so, given the lush graphics and enchanting soundtracks that it delivers. There are menacing enemies and deadly traps at every stage, which means you can not be careless.
Solve more than 115 challenges spread across seven characters and collect ancient objects to unlock new outfits for Lara. Given the uber experience it delivers, Lara Croft Go is one of the best puzzle games for Android on the Play Store.
Download Lara Croft Go here
10. Horror Escape
Would you enter a forsaken asylum? Before you install Horror Escape, let us warn you, this adventure isn't for the feeble-hearted!
Play it only if you are brave and smart enough to face the challenges. In order to win, you have to solve a number of puzzles and riddles. They are quite innovative and will force you to rack your brain to solve them. The amazing graphics and the unique experience make sure you have an uber experience when you play.
Horror Escape is free of cost, which is why it makes our list of best puzzle games for Android.
Download Horror Escape here
11. Alice in The Mirrors of Albion
Alice in The Mirrors of Albion will definitely make it to your list of best puzzle games for Android, given its exciting plot, challenges, and concept. As Alice, you must travel through Foggy Albion, a city full of notorious thieves and crime lords, and beat them all to restore law and order in the city.
Throughout your mission, you can uncover hidden objects and learn their secrets. Not just that, but you can also meet intriguing characters that will help you on your quest. You will gain experience points as you play; these points will help you gain access to new buildings and cities in the town.
The most interesting thing about Alice in The Mirrors of Albion is that it requires no internet connection, meaning you can play it anywhere you like without worrying about the internet speed.
Download Alice in The Mirrors of Albion here
12. Can You Escape?
The objective of Can You Escape? is to get out of the rooms. To reach the next level, one has to solve the issues and search for all the secret objects. There are 12 challenging rooms and addictive mini-challenges. With beautiful graphics and different themed rooms, it also comes up with regular updates to provide novelty to the players.
What's more, Can You Escape doesn't charge a penny for all the fun it offers! If you love the escape genre, then this puzzle app must be on your smartphone.
Download Can You Escape here
13. Jigsaw Puzzle World
Jigsaw Puzzle World is a perfect puzzle app for kids. It's a great exercise to have your five-year-old racking brains over a bunch of pieces to create a picture. One of the best android puzzle games, it has various levels that can cater to children as well as adults.
There are four stages in total, which consist of 9 pieces, 25 pieces, 100 pieces, and 255 pieces. You can rotate the pieces of a picture as per your requirements. You can also play in multiplayer mode plus keep track of your scores and the leaderboard. It is also said that jigsaw puzzles help to develop multiple cognitive abilities and challenges your brain.
As a short piece of advice, we would recommend that you play it on a tablet for better vision. If you love solving puzzles, make sure you have it on your device.
Download Jigsaw Puzzle World here
14. Escape The Mansion
Is the house haunted? Or is there just an obnoxious murderer lurking somewhere? If you love an adrenaline rush and horror games, this is one of the best puzzle games for Android users.
Escape The Mansion has a number of puzzles and mini-plots within it that will force you to think hard to solve them. You got to give it your 100% while keeping your wits with you. There is a hint shop that will provide you with appropriate clues and hints on your way to solving the puzzles.
Users can also skip levels at any time. Escape The Mansion has 220+ stages and excellent sound effects. There are unique themed floors and challenges that will use all the features of your phone.
15. Word Crack Mix 2
You are guaranteed immense fun as and when you play Word Crack Mix 2. It is about finding the most number of words in a set time limit of two mins. Just drag your finger in any direction to form your words.
With rounds of two minutes each, the entire play lasts with each player getting two chances. The highest scorer is victorious. Word Crack Mix 2 can be played in over ten languages that include Spanish, American English, British English, and many more. It's one of the best puzzle games for Android on the Play Store
Download Word Crack Mix 2 here
16. You Must Build A Boat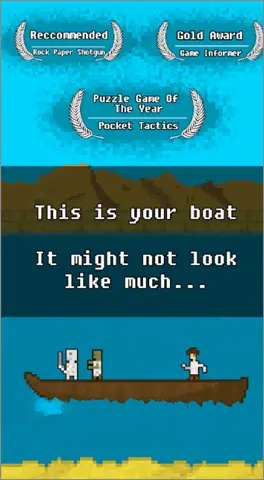 If you have ever imagined yourself being a Sinbad or a Popeye, here's the perfect choice for you to be one! You Must Build A Boat is pretty much everything that its name suggests – building a boat and surviving loads of challenges.
You have to travel the world in your boat, right from the top of the Mage Tower to the bottom of hell. Hire a crew to live with you as you make your journey and capture sea monsters to help you aid in the numerous quests and battles that you will encounter on the way.
You have to upgrade your tiles and build your board, which requires top-notch concentration and strategic action while playing You Must Build A Boat. All in all, it is an interesting puzzle app to explore and play.
Download You Must Build A Boat here
17. You Must Escape
You Must Escape brings you some of the trickiest puzzles you will encounter if you wish to escape from where you are locked in. Your purpose is to find a way to open different doors and exit each room by solving the issues presented to you. Find and combine objects to solve the puzzle to escape.
There are logic brain teasers that will leave you wanting more once you solve them. The levels are easy at the beginning, but don't let that fool you! Tougher stages are a promise as you advance. You Must Escape has different themed rooms, and new rooms are added often. Hands down, it is one of the best puzzle games for Android.
Download You Must Escape here
18. 7 Little Words
7 Little Words is the perfect puzzle app for you if you enjoy crosswords and anagrams. Divided into sets of 7, there are clues, mysteries, and more than 20 letter groups to be dealt with.
Rearrange, combine, and decode to be a winner. It has challenging modes that you can learn easily and is one of the best free Android games. There are 10,000+ puzzles to be solved over five different stages ranging from beginner to advanced.
You will get a new puzzle every day without any subscription. Added to that, 7 Little Words also has a set of daily puzzles ready to entertain you in your leisure time. Hands down, it is one of the best puzzle game apps that will compel you to think harder to win.
Download 7 Little Words here
19. Escape Game Doors and Rooms
Every single mistake can cost you to recede back a level or two. Escape Games Doors and Rooms promises to be an addictive and engaging adventure that will leave you wanting for more. You have to find clues through tricks.
It's a long-lasting battle of wits against the developers who created it. You have to be very cautious as one mistake can spoil everything. There are themed backgrounds and difficult challenges to cross. The graphics boast a quality that has never been seen before.
Escape Games: Doors and Rooms also deliver constant updates, enhancing the quality of gameplay, and also adds new stages frequently. Regarded as one of the best puzzle games in the escape genre, it is free to download and is very entertaining.
Download Escape Doors and Rooms here
20. Word Brain
With over 30 million competitors who find this interesting, Word Brain is a puzzle game for Android to train your brain. For people who aspire to be true word geniuses, you guys need to look no further than this challenge.
Word Brain starts at an easy enough level but gets tough quickly. You have to rack your brain and find the hidden words. All you have to do is just slide your finger on the letters, and the letters will collapse.
If you follow the correct order, you will clear the grid. If you get stuck at any point, don't panic as there are no unsolvable challenges. Word Brain is available in 15 languages with 700 stages per language.
Download Word Brain here
21. World's Hardest Escape Game
A super challenging one. With 20 different locations that keep you engrossed with crazy problems and difficult brain teasers, you will surely fall in love with World's Hardest Escape Game. The name itself is a stark reminder that it will test and compel you to be on your toes while solving the puzzles.
It comes with gameplay of 10 hours, meaning there are oodles of challenges to worry about. Your logical thinking and reasoning skills will be tested to the limit, which is why it is regarded as one of the best puzzle games in Android.
Download World's Hardest Escape Game here
22. Wordox The Word Snatcher
Wordox has almost 3 million players and has been awarded the best word game, as mentioned by the developers on Play Store. In this one, you can play a game within the other. For example, while a player is constructing a word in one section, you can make your word in another one.
You don't need to connect to Facebook to play Wordox. Simply create words and steal letters. You can steal your opponent's letters for your words and make your moves inaccessible. It's a really fun one to play.
You can challenge random players or play with your friends (via Facebook, skype, hangouts, or face to face with them on your mobile device). You can also track your progress and compare your performance with your friends. There are seven dictionaries (English, French, Spanish, German, Italian, Brazilian, and Portuguese) to refer to.
Download Wordox: The Word Snatcher here
23. House of Secrets: Hidden Objects
The Family Heritage House Secrets has a mystery to be solved. It is one of the best puzzle Android games you can play if you love solving riddles and mystery. There is a strange house, and you will find strange clues in the rooms. Something mysterious has happened in the house, and you need to find what it is and solve it using strange clues.
Each room has a different design and background. There are three types of puzzles that you need to solve: word lists, silhouette puzzles, and picture levels. There are over 100 puzzles across the aforementioned categories distributed in 30 stages.
Download House of Secrets: Hidden Objects here
24. 4 Pics 1 Word
4 Pics 1 Word has around 220,000,000 players, which itself speak that it is widely adored amongst the masses. Its amazing success has made it one of the best free puzzle games for Android
4 Pics 1 Word has 4 pictures that have 1 word in common, and you have to figure out what the word is. You can have endless fun with the countless puzzles.  New challenges are added frequently. It requires no prior registration and has no complicated rules. Just download the app and start playing to have fun.
Download 4 Pics 1 Word here
25. Criminal Case
If you are fond of watching crime series, then this one is sure to entice you! Join the Police of Grimsborough and prove your detective skills by helping them solve the murder cases in this adventure. You have to analyze the available evidence to catch the killers. There will be enough clues, but in the end, it all boils down to your intelligence and analytical ability.
In Criminal Case, you can also interrogate suspects as per your liking and deduce clues to catch the murderer. You can play multiplayer with your friends and, thus, time to be better than the rest!.
Download Criminal Case here
26. Just Jumble
Just Jumble is a simple fun game for people of all ages. It boasts 1,085 puzzles, meaning you will have no scarcity of challenges and entertainment. You can share the puzzle with your friends if you get stuck. Just Jumble has been carried in newspapers for over 60 years. It's an easy one to play, and there are hundreds of funny puzzles to explore.
With amazing and high-resolution graphics, it lets you see the cartoons in full-screen. All in all, it's one of the best puzzle games for Android that will help you in improving your vocabulary
Download Just Jumble here
27. Mystery Manor
An unusual event happened in the Manor and destroyed the normal life of its inhabitants. Their beloved master Mister X has disappeared, leaving a strange message. This is where you, the detective, comes in. You are the only one who can solve the secret of the Mystery Manor.
So, step into the mysterious Manor and take the challenge. You will have to solve logical riddles, find hidden objects, and unlock new rooms. Every labyrinth in the mansion is a passage full of hidden secrets, objects, and mysteries. Solving those puzzles will get you closer to the location of Mister X.
Regular updates with new characters and rooms. You can give and take help from your friends. This puzzle game for Android is offline, so you can have fun anytime, anywhere.
Download Mystery Manor here
28. Word Hero
Strive to be a word hero! If you are fond of solving a puzzle and word-finding, then you will surely love Word Hero.
Boasting an infinite number of levels, each game interface lasts for three minutes. You can see your rank against everyone at the end. You can also compete against more than thousands of players and keep track of your rank hourly, daily, weekly, or monthly on the leaderboard.
Users can add your friends from Twitter or Facebook by searching for them by their mail Ids. Your profile is stored on the Cloud (Google App Engine), and you can play this puzzle game for Android on a phone or a tablet.
Download Word Hero here
29. Icomania
When you play Icomania, know that this isn't just about knowing fancy words but about general knowledge too! You have to guess the names of celebrities, brands, and movies to prove your mettle. Players will be shown an icon related to a brand, a celebrity, or a city, and they have to guess the correct answer.
There are hundreds of puzzles to solve. It's all about how aware you are of pop culture. Icomania keeps you engaged with beautiful icons depicting celebrities, movies, brands, and much more. It needs no registration, and there is no rules, just instant fun.
Download Icomania here
30. Time Crimes Case: Free Hidden Object Mystery Game
Time Crimes Case combines a series that you will enjoy playing if you love the mystery genre. Here's a great chance to be a Sherlock Holmes or a Hercule Poirot and solve mysteries.
A free hidden object mystery game, it has a unique concept. A certain criminal has been altering the past, and your job is to travel through the time machine and uncover his plot. Save ancient, valuable objects from being stolen and preserve history.
There are hundreds of quests to solve and multiple objects to collect as you progress through an engaging storyline to reach your goal. You can also play in multiple modes such as Night Mode, Mirror Mode, and so on. Make friends, send gifts, and receive them too as you play one of the best puzzle games for Android.
Download Time Crimes Case here
31. Davey's Mystery
You can literally term Davey's Mystery as the stuff of your dreams. Out of the blue, an old, rich man named Davey has left his estate to you. All you have with you is a key, and your curiosity to unravel the mysteries within the estate.
There are several objects to find and investigate and many interactive devices that help you in your quest. Davey's Mystery has a classic point and filled with adventures. Get ready to rack your brains to the fullest when you install it.
Download Davey's Mystery here
32. Four Letters
For all those grammar nazis and vocabulary lovers waiting to sharpen their word stock, Four Letters could well be the whetstone you are searching for! It might appear simple, but it will leave you 'lost for words' once you start getting better at it.
In what happens to be one of the best puzzle apps, you will be given four letters, and your job is to make as many words out of them as you can. The words you make are also stored in a dictionary so you can view them any time you want.
There are multiple answers to questions, so you will need every fiber of your brain to be creative while answering them. With a possibility of thousands of letter combinations, Four Letters also provides leaderboards for players to compete and check their scores. Isn't worth missing out on, is it?
Download Four Letters here
33. Agent Walker: Secret Journey
Agent Walker is one of the best puzzle games for android. If you love decoding mysteries and finding hidden objects, this adventure certainly won't disappoint you.
As Agent Walker, you are assigned a clandestine mission of finding a hidden object called the Sphere of Destiny that can cause destruction of the world if found in the wrong hands. Your primary mission is to find and destroy that Sphere.
Get ready to solve a bunch of mysteries and riddles as you wander through the most famous cities of Europe while fighting a deadly enemy who aims to exercise the paranormal power of the Sphere of Destiny. There are 25 mini-games and 22 objects to find before you can lay your hands on the Sphere.
Agent Walke: Secret Journey is free to download and play. You can also buy virtual items to help you on your quest.
Download Agent Walker: Secret Journey here
34. The Secret Society
The Secret Society is, just as its name suggests, full of suspense. It is an ancient order – a group of people who can just cross different kinds of magic worlds. Your Uncle Richard is a member of this society who has gone missing suddenly. As you progress through the challenges, you inherit his powers and realize that only you can find him.
Also, you must find the Artifact of the Order, which is being sought by dangerous forces and save the universe from destruction. You have about 6500 quests, 87 amazing locations, 500+ hidden objects, and lots of characters to keep you entertained and engaged for months.
The Secret Society is entertaining if you love using your logical and analytical skills to solve challenges.
Download The Secret Society here
35. Fruits Mania: Elly's Travel
Fruits Mania – Elly's Travel is a free puzzle app. You need to help Elley to feed fruits to her younger siblings. You have to swipe and match three fruits to collect points. Collect as many fruits as required to surpass each stage and move on to the next one.
There are cute characters and interesting stages and around 200 unique challenges to solve. It has an easy user interface; thus, you won't have any trouble in understanding and playing it.
The Innovative animation and graphics will make sure you are glued to this app. There is no fixed time limit, and you can play it without an internet connection, too. So the next time you find yourself stranded in a place with no stable internet connection, make sure you have it on your phone.
Download Fruit Mania: Elly's Travel here
36. Monument Valley 2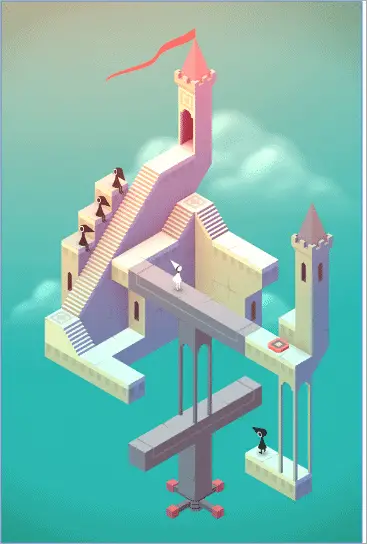 Monument Valley 2 is an interesting adventure in which you have to guide a mother and her child as they embark on a journey through magical pathways and puzzles, discovering the many secrets of Sacred Geometry.
As a sequel of Monument Valley, this entertainer certainly won't let you down. It has beautiful graphics, consisting of an eclectic mixture of architectural styles, monuments, and stunning geometric figures that will awe you to the core.
It is regarded as the most breathtaking puzzle app in terms of graphics and also is one of the best puzzle games for Android users.
Download Monument Valley 2 here
37. Hitman Go
Every avid player will know what Hitman is all about, isn't it? The age-old stealth video game has been beautifully converted into a turn-based puzzle genre for Android.
In Hitman, you need to keep a watchful eye on your enemies as you make your moves along the grid in fixed spaces. Your aim is to assassinate all your enemies and also infiltrate well-guarded locations. Disguises, distractions,  sniper rifles, and d7's iconic Silverballs will do their level best to cause hurdles as you look to complete your missions.
The beautiful scale-model visuals will leave you in awe of the graphics, and so will the slew of different challenges set to come your way. There are different types of enemies with different behaviors that will put your thinking skills to test on how to beat them. All in all, Hitman Go is one of the best puzzle apps to go with if you love some action along while solving challenges.
Download Hitman Go here
38. Cut the Rope
It would be fair to say that Cut The Rope isn't just one game – it's a kind of mini-universe with an engaging storyline. You play as Om Nom, the little monster who comes out of a mysterious package.
All you need to do is collect gold stars, discover hidden prizes, and unlock exciting new stages to get the candy that Om Nom is so fond of. To get a better hold while playing, you can visit their YouTube channel.
With innovative physics-based mode, you will have numerous challenges to solve and hidden prizes to discover. The fact that Cut The Rope has won the BAFTA and the Pocket Gamer awards tell you it is one of the top puzzle games for Android users that you should definitely try out.
Download Cut The Rope here
39. Candy Crush Saga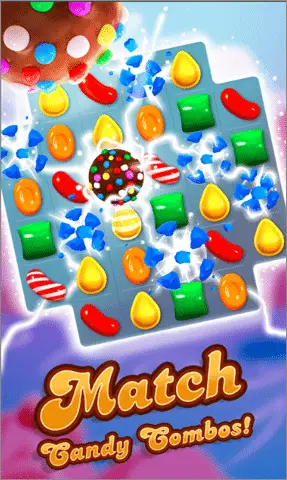 When we talk about puzzle apps, it would be a sin to overlook the greatest puzzle app of the decade. Yes, Candy Crush earned that title for itself, knowing that it has been a massive hit with over a billion users all around the globe.
The concept is as simple as it can be. You have to move two adjacent candies and match three or more candies of the same color to eliminate from the board. There are more than a trillion stages to play, so if you do start playing this one, expect yourselves to be addicted to this masterpiece for years!
There are some extra sticky puzzles coming your way, but you can always tackle them by using boosters. All we can promise is fun and entertainment when you play.
Download Candy Crush Saga here
40. 2048
Now, no need to think you are off to yet another time travel while solving puzzles, because 2048 doesn't indicate any year. It is just a number you have to form by moving tiles of different numbers on a grid.
You can swipe left, right, up, and down to move the tiles. When two tiles of the same number touch each other, they will merge to form a number. This means you will have to come up with appropriate numbers that can help you equal the number 2048. It will require you to form an equation that will help you match 2048 correctly.
If you are a math buff and numbers occupy a large section of your mind, there isn't a better way to pass your leisure time than playing this best puzzle game for Android.
Download 2048 here
41. République
Republique is an amazing thriller, and you must play it. You get a call from Hope, a woman trapped inside a mysterious state. Your job is to help and guide Hope by hacking into the nation with your talent through five interesting and challenging episodes.
The one-touch play, interesting puzzles, and innovative commentary, all add up to deliver an immersive gaming experience. For the first time users, there are three different costumes that not only enhance Hope's look but also change the way you play.
Republique also offers Bluetooth pad support with improved performance, frame rates, and visuals across all devices. For the hardcore, avid players who are also interested in knowing how the app was built, you can watch a free documentary on The Making of Republique.
Subtitles in English, French, German, Spanish, Russian, and Portuguese mean that Republique is accessible for a majority of players with different ethnicities across the globe.
Download Republique here
42. The Room
The Room is a beautiful creation that has splendid visuals. It is a journey that takes you through beauty and mystery simultaneously. If you are a fan of 3D graphics, The Room will hardly disappoint you.
As the concept goes, the player has to unlock four boxes by solving numerous challenges involving physical mechanisms. It uses a variety of motions enabled by mobile device touchscreens to simulate actions in real life, such as looking around the device, turning keys, and activating switches.
It is an immersive adventure with impressive graphics and a fantastic pick-up-and-play design, coupled with exciting levels of mysteries to solve at each level. Definitely one of the best puzzle games for Android out there.
Download The Room here.
If you wish to play the successive versions of this adventure, you can download it here.
43. Drop 7
For players who absolutely love fast-paced mental challenges, look no further than Drop7. With one of the simplest concepts to understand, it is brain-stimulating and equally challenging to play.
You have to drop discs on a 7X7 grid. The discs are cleared when the total number of discs matches the number of discs in a column or a row. Your aim is to get as many chain reactions as you can before the board fills up. There are three game modes and leaderboards as well to keep track of your achievements.
Wired Magazine has already hailed it as 'Derangedly Awesome,' and Drop7 also makes The Verge's list of 21 games that should be installed. That is enough to prove that it is amongst the best android puzzle games in the market.
Download Drop7 here
44. Little Inferno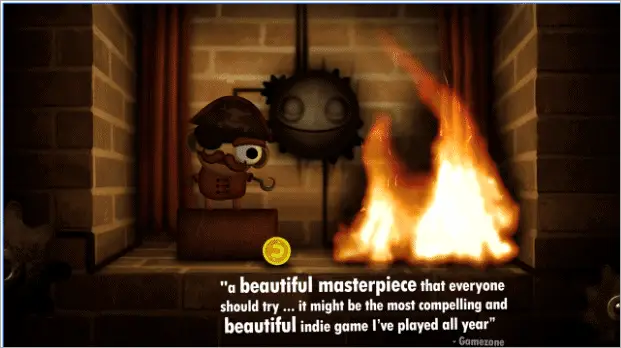 Little Inferno is set in the cold snow-bound town. There is a little boy, who owns the Little Inferno Entertainment Fireplace that makes others burn their toys. This is done to use the flame and keep the fire roaring.
You get to destroy things like logs, screaming robots, credit cards, and even batteries and tiny galaxies in the raging fire. Money can be earned by burning these objects and used to buy more such items. There is no scoring system, and it does not have any time limit or challenges to fulfill.
It is available in many languages, which makes it easier for players with different ethnicities to understand and play. Little Inferno might not be one of the best puzzle apps in the business, but it is worth trying out.
Download Little Inferno here
45. The Silent Age
If time travel has been your fantasy since time immemorial, you can get to experience it in this puzzle game for Android! As protagonist Joe, you must travel from the era of the 70s to a dystopian future where mankind has gone extinct.
The Silent Age has dark visuals and eerie soundtracks that add spookiness. The mind-bending puzzles that you solve will take you closer to saving humanity in the future.
The Silent Age has been specially designed for smartphones and other touch devices, and its atmospheric point-and-click style will make sure you enjoy playing it to the fullest. If you love mysteries to the core, The Silent Age ought to be on your smartphone.
Download The Silent Age here
46. Strata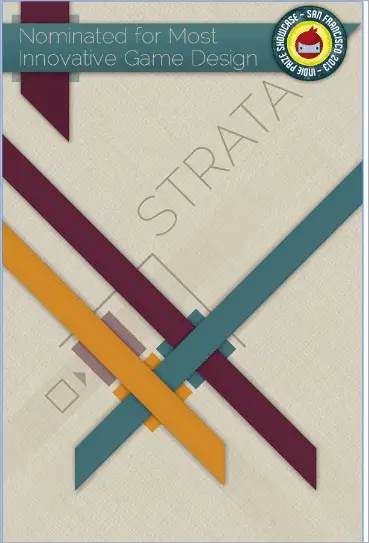 If weaving patterns is your thing, then do try out Strata. This is a unique puzzle game for Android that has simplicity, elegance, and a host of challenges.
It has beautiful graphics and an enchanting soundtrack. Test the ability of your brain by finishing the colorful complexes. The goal is to layer colored ribbons that match a pattern. You have to use your mind and get logical while making the sequence.
There are hundreds of challenging grids and options to correct them. There are a bunch of interesting soundtracks to accompany your action. All in all, the addictive nature of Strata is sure to keep you glued to your phone for hours – only if you love weaving patterns!
Download Strata here
47. Threes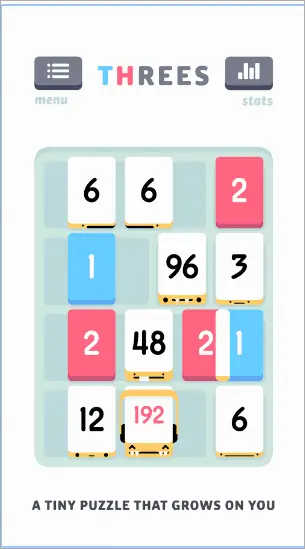 Threes is all about numbers, and you can spend hours playing it. It's very challenging and has an outstanding design. You have to create multiples of three by sliding the tiles. The game ends when there are no moves possible, and the tiles are taken into account for the final score.
If you find your solace in numbers, you are bound to enjoy this little numeric adventure, which is also one of the best puzzle games for Android. Threes has a heart-warming soundtrack and an endearing cast of characters. Further, it proves to be a really good exercise for your mind both for adults and children.
Download Threes here
48. The Path To Luma
In Path To Luma, SAM, an acronym for Sustainability Augmentation Model, needs your help. The future of an entire galaxy and the Chroma civilization is at stake. Your mission is only to save the planets from the harmful climate changes in this first-person VR puzzle game.
From the arctic tundra to deep canyons, investigate a variety of sights and sounds, and discover the reserves of clean energy that are stored in different planets of this wonderful world.  Jump in and explore 20 wonderlands and solve the puzzles.
The world has beautifully structured locations that are sure to excite you. All in all, Path To Luma is one of the best puzzle games for Android, and you should try out.
Download The Path To Luma here
49. Limbo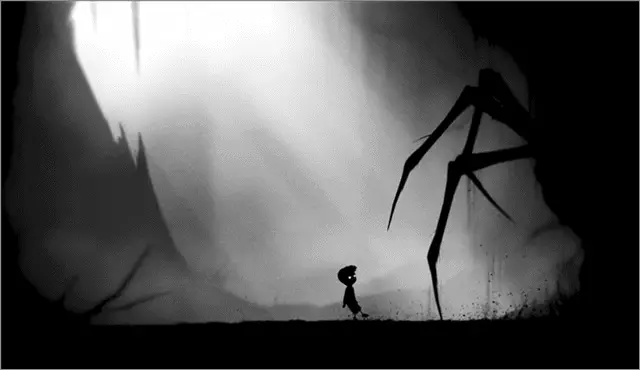 If you wish to play puzzles in an environment that is eerie and frightening, look no further than Limbo. The app has been hailed by the critics for the effectiveness of the greyscale graphics that enhance the overall concept and playing mode.
You have to guide an unnamed boy in search of his sister through dangerous paths. Short ledges, steep slopes, deadly bear traps, glowing worms, and monsters waiting in the shadows; there's literally no end to the number of obstacles you will encounter in Limbo.
In the second half of this adventure, there are electromagnetic puzzles and traps that use machinery, all waiting for the boy to be killed as soon as possible. Yes, Limbo is dark and disturbing, but one of the most engaging apps on the Play Store.
Download Limbo here
50. Diamond Diaries Saga
If you love Candy Crush Saga, you'll quickly fall for this exciting past-time. Diamond Diaries Saga is all about creating jewelry items by linking three or more charms. You have to complete the assigned goals in a limited number of moves.
There are tons of stages to surpass and exciting new challenges in-store when you play Diamond Diaries Saga. Players can also sync the game between multiple devices and play with full features when they have an internet connection.
Diamond Diaries Saga can also be played with friends; you can keep track of your scores and the leaderboard as and when you wish. Travel new cities throughout the world, find new jewels and numerous hidden objects and collect them to become the best jeweler in the market.
Download Diamond Diaries Saga here
Final Thoughts on B
est Android Puzzle Games
All users love to play puzzle games on a smartphone. One of the most crucial reasons for its universal appeal is that people of all age groups can play it.  Additionally, they also help in improving logical and analytical skills.
The number of best puzzle games for Android listed above is available on the Play Store. If you are a crime mystery buff, you can go for Time Crimes Case or Mystery Manor. Language lovers will find Wordox or 4 Pics 1 Word fascinating. Those who love a little adventure along with puzzles can go for Lara Croft Go or Alice in The Mirrors of Albion.
People who love using logical and analytical skills can play Escape The Mansion or Escape Titanic. The likes of Candy Crush Saga and Diamond Diaries Saga are all-time favorites that beginners should try out. Threes and 2048 will leave no stone unturned in enchanting math buffs. In the end, the choice in each genre depends upon an individual's interests.
Related: Top Alexa Games to Play: A Must for Every Party and Gathering
(Updated on 11 August 2020)