The fact that earlier YouTube was the only source for online-based viewing is long forgotten because of the advent of streaming services. But, if you do not wish to pay for Netflix, Amazon Prime, or HBO, you can still watch YouTube free movies. The demand for free entertainment online will never recede, and YouTube, of course, is accessible from multiple platforms; be it the smart TVs or your smartphones.
It might be challenging to look for the ones that are not illegally uploaded, but well, we've done that for you and selected  YouTube free movies that you can watch with ease. However, the quality of the content might not always be excellent, but the fact that you can avail free movies on youtube should suffice.
Binge-watching Classics and Thrillers Becomes Easy With YouTube Free Movies
Documentaries, action flicks, old titles from Hollywood's golden age, animated drama, comedy, campy horror; you name it, and YouTube has it. Moreover, it is never an easy choice to pick the best ones from the names you've probably never heard before. So, no more resorting to YouTube only for short videos, vlogs, tutorials, film trailers, or music, and time to see YouTube free movies.
We have done most of the work and selected the best YouTube free movies available in full-length. The list of hidden gems will also come in handy when you glance through your Netflix queue and realize there's nothing new to watch.
(Please note that some of these movies might only be available in specific countries.)
1. Of Mice and Men
Year: 1939
Run time: 1 hr 46 mins
Cast: Lon Chaney Jr., Burgess Meredith, Betty Field
Plot: The film is an adaptation of John Steinback's novel of the same name. The plot revolves around two travel companions and immigrant workers George and Lennie. One of them is mentally disturbed, while the other fulfills the duties of a care-taker. The film depicts the Great Depression era and the two young souls work as ranch hands to earn a living.
They aim to own a ranch one day. Will they be successful? Watch Of Mice and Men, one of the best YouTube free movies that have two superlative actors in pivotal roles, to find out. The direction and production are magnificent as well. The film reinstates the fact that kindness is the only way to be. The tears that will flow are definitely worth it; there we've said it.
2. House on Haunted Hill
Year: 1959
Run time: 1 hr 15 mins
Cast: Vincent Price, Carol Ohmart, Richard Long
Plot: Eccentric millionaire Fredrick Loren and his wife invite five people to their house party. Loren promises to give them $10,000 each if they survive in a locked room full of spooky creatures, ghosts, and murderers.
What eerie encounters will the guests face as the night progresses? To what extent will they go for the money? Watch House on Haunted Hill, one of the best horror movies on YouTube for free, to find out.
3. Into The Blue
Year: 2005
Run time: 1 hr 50 mins
Cast: Paul Walker, Jessica Alba, Scott Caan
Plot: Who had thought a film starring big stars like Jessica Alba and Paul Walker would be available for free on YouTube? Well, it is there for real. One of the best YouTube free movies, Into the Blue is an action-thriller that is beautifully shot and includes too many picturesque scenes. It is for the audience who is looking for a light-hearted watch with barely dressed actors.
A group of young divers from the Bahamas find a treasure deeply hidden inside the sea. Not everything that glitters is gold and soon the gang finds themselves in a spot. They find out the treasure has got something to do with the top drug lords. What will they do with the cargo? Will they try to make money out of it or report to the police?
4. Shaolin
Year: 2011
Run time: 2 hrs 11 mins
Cast: Jackie Chan, Xing Yu, Chen Zhiui, Shaoqun Yu
Plot: Do we have any Jackie Chan fans here? One of the best YouTube free movies, Shaolin will get your blood pumping. The backdrop of the film is set against the initial years of the Chinese Republic. It is a Chinese martial arts film where warlords are putting up incessant fights against each other to stay in power.
Hou Jie kills his arch-rival in a terrible fight. He loses everything in the process to emerge victoriously and is dispirited. He goes to the Shaolin monastery to find some much-needed peace and seeks salvation. The film makes the audience question how important is winning and at what costs? Are you game to view Hongkong-style martial arts put together with an uplifting moral message?
5. The Man With the Golden Arm
Year: 1955
Run time: 1 hr 59 mins
Cast: Frank Sinatra, Kim Novak, Eleanor Parker
Plot: Frankie Machine is a skilled poker dealer from Chicago, and was once a drug addict. After returning home from jail, he struggles to find a new livelihood for himself. Will he be able to find a new profession? Alternatively, will he be forced to slip back into his addiction and old life?
One of the best free old movies on YouTube, The Man with the Golden Arm depicts how difficult it is for people to start afresh in life when the people around them are hell-bent on pulling them down.
6. With Great Power: The Stan Lee Story
Year: 2010
Run time: 1 hr 20 mins
Cast: Avi Arad, Jim Goodkind, Jeremy Piven
Plot: The film is a documentary on the life and creations of arguably the most recognized name in the world of comics, Stan Lee. The stalwart has created over 500 legendary pop culture characters, and his name appears on more than one billion comics. The comics are available in 75 nations and more than 25 languages.
If you are a Marvel comics fan, you must check out the film based on this man who made world-famous superheroes a household name. One of the most entertaining movies on YouTube, you cannot miss out on the biography of this creative genius.
7. Night of the Living Dead
Year: 1968
Run time: 1 hr 36 mins
Cast: Duane Jones, Judith O'Dea, Karl Hardman
Plot: A group of people resorts to a dilapidated farmhouse to stay safe from the flesh-eating and blood-thirsty monsters. The breed of the undead creatures are ravaging the East Coast of the United States, and the danger is imminent.
Every second or third movie these days is a zombie film, but considering the time of this one's release, the story was groundbreaking. Watch Night of the Living Dead, one of the most interesting YouTube free movies to immerse yourself in some real moments of dread and eeriness.
8. Dawn of the Dead
Year: 1978
Run time: 2 hrs 19 mins
Cast: David Emge, Ken Foree, Scott H. Reiniger
Plot: If you haven't seen the one we've listed just before this, you might be at a loss during the first few sequences of the film. Made as a follow-up to the Night of the Living Dead, Dawn of the Dead was created a decade later.
An ever-growing epidemic of zombies forces a traffic reporter and his girlfriend, who works for a TV channel, to seek refuge in a deserted shopping mall. The two-arm themselves, lock down the mall, and are able to destroy the zombies inside for the time being. After a few months, they realize that their miseries have not ended yet. One of the best YouTube free movies. Dawn of the Dead is our most favorite.
9. Fist of Fury (aka The Big Boss)
Year: 1971
Run time: 1 hr 38 mins
Cast: Bruce Lee, Maria Yi, James Tien
Plot: Bruce Lee portrays the character of a young man called Cheng Chao-an, who relocates from China to Thailand because of his job. The protagonist works at an ice factory with his cousins.
A promise he made to his mother that he'd never resort to fighting again is tested when his cousins are in danger due to drug trafficking at their workplace. One of the best YouTube free movies when it comes to action, Fist of Fury is a must-watch because of Lee's seemingly boundless charisma and his superlative martial arts skills.
10. Angels in the Outfield
Year: 1994
Run time: 1 hr 26 mins
Cast: Danny Glover, Brenda Fricker, Tony Danza
Plot: Roger, a young boy, lost his mother and doesn't stay with his father either. He is a huge fan of the California Angels Baseball team. He has two dreams – he wants to see his favorite team win the Pennant and hopes to stay with a family.
Will the angels make his wishes come true? Watch Angels in the Outfield, one of the best YouTube free movies to find out. This free Disney movie is also one of the most exceptionally made films on baseball. Although the storyline is predictable, it is fun and full of simple charms; thereby making it a wholesome family watch.
11. The General
Year: 1927
Run time: 1 hr 19 mins
Cast: Buster Keaton, Marion Mack, Glen Cavender
Plot: Charlie Chaplin is a beloved favorite even after more than 40 years of his death. However, we feel Buster Keater is one of the first truly amazing silent film stars who's often been overlooked as a film pioneer.
Johnnie, the protagonist, loves his train, which is called The General. He is equally fond of his ladylove Annabelle Lee. Just as the Civil War begins, Johnnie withdraws from participating in the war since he's more valuable as an engineer. Union spies capture his locomotive. How will he get it back? We cannot have a list of YouTube free movies and not include The General.
12. Kung Fury
Year: 2015
Run time: 31 mins
Cast: David Sandberg, Jorma Taccone, Steven Chew
Plot: A detective by the name of Kung Fury gained superhuman abilities after being bitten by a cobra and continuously struck by a bolt of lightning. He uses his exceptional combat skills to free the streets of Miami of its filth.
But, how will he face the biggest challenge of defeating the greatest villains of all time, Adolf Hitler? One of the most epic free movies on YouTube, Kung Fury makes no attempt at seriousness. Is a full-length sequel on its way? Well, we guess so!
13. Jack and the Beanstalk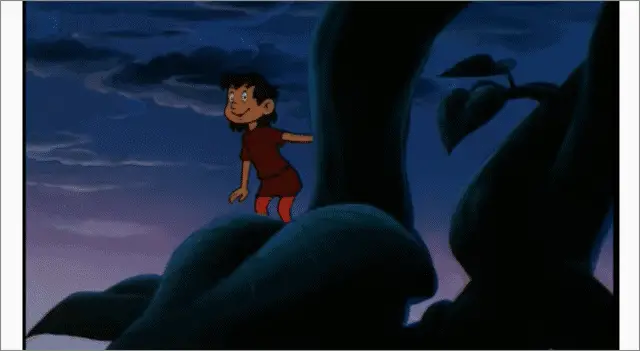 Year: 1974
Run time: 1 hr 28 mins
Cast: Tonpei Hidari, Masachika Ichimura, Nobue Ichitani
Plot: Jack and the Beanstalk is based on a popular fairytale of the 1970s. YouTube offers a superlative version of the Japanese inspired animation with terrific quality English voice acting. There are multiple adaptations available; however, this one is our personal favorite.
When a young boy Jack climbs a giant beanstalk, he ends up in a creepy castle in the Land of the Clouds ruled by an evil queen. The plot has new twists added to the already well-known storyline. The film also offers a beautiful background score and is one of the most-watched YouTube free movies for children.
14. The Hunchback of Notre Dame
Year: 1923
Run time: 1 hr 41 mins
Cast: Lon Chaney, Patsy Ruth Miller, Norman Kerry
Plot: The storyline of this silent film is adapted from Victor Hugo's novel. One of the best YouTube free movies, The Hunchback of Notre Dame is set against the backdrop of 15th century France. The plot revolves around a gypsy girl Esmeralda who is held on the charges of murder by the infatuated Chief Justice. She's convicted by the court and is sentenced to hang.
Esmeralda's husband and Quasimodo, the deformed bellringer of Notre Dame church, try out different ways to save her. If you're understandably hesitant about watching a silent flick and have never seen one before, get your hands on The Hunchback of Notre Dame, and you won't be disappointed.
15. Free to Play
Year: 2014
Run time: 1 hr 15 mins
Cast: Benedict Lim, Danil Ishutin, Clinton Loomis
Plot: E-sports has surged in popularity in recent years. Free to Play is a documentary that revolves around the lives of three professional video gamers who are competing in the Dota 2 International Tournament for a million-dollar prize.
The plot highlights the lives of the three individuals as they face personal adversity, overcome family pressures, and deal with the complex realities of life. Will they win? Watch Free to Play, one of the most unexpectedly riveting free action movies on YouTube to find out.
16. Ronin
Year: 1998
Run time: 1 hr 54 mins
Cast: Robert De Niro, Jean Reno, Natascha McElhone
Plot: If you love action flicks that include car chases, you must watch Ronin. An ex-Intelligence Agent from the U.S stumbles upon a mysterious package. The Russians and the Irish have their eyes on the much-coveted package and can go to any extent to have it. What secret does the metallic suitcase hold?
No spoilers here, but the viewers will surely be blown away by the impressive storytelling. The 90s' thriller delivers some solid performances and the plot is full of intrigue and mystery. Are you ready for the unexpected turns? Will the suitcase reach the right hands? One of the best YouTube free movies, it is a must for people who love thrillers.
17. Nosferatu
Year: 1922
Run time: 1 hr 21 mins
Cast: Max Schreck, Alexander Granach, Gustav von Wangenheim
Plot: Vampire Count Orlok shows interest in buying a new isolated residence in Wisbourg. The real estate agent Hutter manages to sell him the house but soon starts to encounter unusual and eerie occurrences.
Count has his eyes on Hutter's innocent wife, Ellen. When will Hutter come to know about Count's dangerous reality? Will the couple be spared? Watch Nosferatu, one of the most-loved free movies on YouTube to find out.
18. Steamboat Bill, Jr.
Year: 1928
Run time: 1 hr 10 mins
Cast: Buster Keaton, Tom McGuire, Ernest Torrence
Plot: Willy Canfield is the effeminate son of Canfield senior, his rough-and-tumble steamboat captain father. Apart from always trying to make a man of his young boy, the captain has a disputed business relationship with Tom Carter.
Willy falls in love with Carter's beautiful daughter. Will the two children be able to put an end to their fathers' rivalry? Watch Steamboat Bill, Jr., one of the best action-comedy free movies on YouTube to find out.
19. Sunrise
Year: 1927
Run time: 1 hr 34 mins
Cast: George O'Brien, Janet Gaynor, Margaret Livingston
Plot: Originally titled A Song of Two Humans, the plot revolves around a man who's fighting the good and the evil within him. Both sides represent the women in his life – his innocent wife and a sophisticated city woman he's attracted to.
The evil seductress bewitches the man and tries to convince him to murder his wife. Will he do it? One of the best YouTube free movies, watch Sunrise, the tale of a husband who strays from his path and then tries to redeem himself, to find out.
20. Our Hospitality
Year: 1923
Run time: 1 hr 15 mins
Cast: Buster Keaton, Natalie Talmadge, Joe Keaton
Plot: Willie, played by Buster Keaton, receives a letter saying he has inherited his late father's estate. He must travel to his family home to take charge of the possession. On his route, he befriends Natalie Talmadge. The lady invites him over for dinner.
The protagonists soon get to know that their families have been feuding for years. However, as per the code, Natalie's family cannot kill Keaton while he's at their place. Will he leave the house at all? Our Hospitality is one of the funniest free movies to watch on YouTube.
21. Safety Last!
Year: 1923
Run time: 1 hr 13 mins
Cast: Harold Lloyd, Mildred Davis, Bill Strother
Plot: A young country boy who's had an average lifestyle until now moves to a big city to make a fortune. He leaves his beloved sweetheart behind for a flourishing career in the metropolis. He lands up a job as a store clerk and lies to his people back home saying he's the manager of the departmental store.
With the hope of making some quick money in exchange of a publicity gimmick, he asks his friend to climb the outside of a tall building. Will Harold Lloyd win the promised $1,000? Watch Safety Last!, one of the best YouTube free movies, to find out.
22. Sita Sings the Blues
Year: 2008
Run time: 1 hr 22 mins
Cast: Annette Hanshaw, Aseem Chhabra, Bhavana Nagulapally
Plot: One of the most exceptionally made animated features ever, the main plot of the film revolves around Sita, the Hindu Goddess from the epic The Ramayana. She accompanies Lord Rama on a banishment for 14 years in the forest and is abducted by Ravana, the ruler of Lanka.
The movie is set to the 1920s jazz vocals of Annette Henshaw and is a meditation on relationships and duty. One of the most well-made YouTube free movies available in full, Sita Sings the Blues is funny, sobering, beautiful, and incredibly imaginative.
Related: 10 Awesome YouTube Kids Channels To Make Learning Fun For Children
23. The Navigator
Year: 1924
Run time: 59 mins
Cast: Buster Keaton, Kathryn McGuire, Frederick Vroom
Plot: Rollo decides to marry his beloved Betsy and sail to Honolulu. After being rejected by her, he decides to sail alone but boards the wrong ship called The Navigator. Betsy's father owns The Navigator and is captured by the spies. They spies cut the ship loose. Betsy is on the ship too to find her father.
The two socialites are completely unaware of each other's presence. They cannot spot anyone else on the empty passenger ship too. How will the spoiled upper-class twerps cope with the unending perils? Watch The Navigator, one of the best free movies to watch on YouTube, to find out.
24. Blackmail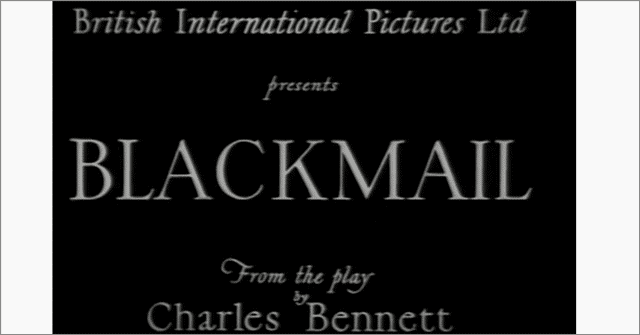 Year: 1929
Run time: 2 hrs 45 mins
Cast: Anny Ondra, John Longden, Sara Allgood
Plot: Set against the backdrop of 1920s London, the plot revolves around Frank Webber, a Scotland Yard detective and his girlfriend Alice White, a shopkeeper's daughter. A man tries to rape Alice, and she kills him in self-defense.
Frank is assigned to solve the case. He discovers that the murderer is Alice. However, someone else also seems to have found out that Alice is the killer. How far will the blackmailer go? Watch Blackmail, one of the gripping free movies on YouTube movies, to find out.
25. The Last Man on Earth
Year: 1964
Run time: 1 hr 26 mins
Cast: Vincent Price, Franca Bettoia, Emma Danieli
Plot: Earth is devastated by the plague, and most of the population is dead. The last surviving man, Dr. Robert Morgan, becomes a reluctant vampire hunter. He uses his blood to heal the contaminated survivors and becomes the last hope on Earth to help those affected.
Isn't the new order of the society scary? Featuring wonderfully gothic settings in Rome, the film is an under-appreciated classic. One of the best YouTube free movies, The Last Man on Earth has a brilliant narrative and delivers superlative performances.
26. The Living Wake
Year: 2010
Run time: 1 hr 31 mins
Cast: Mike O'Connell, Jim Gaffigan, Jill Larson
Plot: One of the best YouTube free movies, The Living Wake is a dark comedy featuring the final day of the life of K. Roth Binew, a self-proclaimed genius. He asks his best friend Mills Joquin to chronicle his final hours. Mills takes him around the city on a bicycle-powered rickshaw.
Binew hands out invitations of his final performance called The Living Wake. He made a makeshift stage in the middle of an open field and performed one last time. His friends and enemies gather to witness the madness. One of the most entertaining full movies on YouTube, The Living Wake is a wonderful piece of absurd entertainment.
27. Carnival of Souls
Year: 1962
Run time: 1 hr 23 mins
Cast: Candace Hilligoss, Frances Feist, Sidney Berger
Plot: Mary Henry is riding around in her car with two of her friends. Suddenly, the girls are forced off a bridge. While the others drown, Mary amazingly emerges from the river and is the only survivor.
She takes up the job of organist at a church after recovering. But, who is the mysterious phantom figure dogging her? Will Mary confront the demons within her? One of the best YouTube movies available in full for free, Carnival of Souls is an unmissable vintage psychological horror.
28. My Man Godfrey
Year: 1936
Run time: 1 hr 34 mins
Cast: William Powell, Carole Lombard, Alice Brady
Plot: Socialite Irene Bullock meets Godfrey, a derelict, and accepts the homeless man as her pet projection. She hires him as her family butler. The lady is soon in love with a hapless man, but her super-rich family disapproves of a love relationship between a servant and an employer.
One of the best YouTube free movies, the film is a splendid comedy full of witty dialogues and artistic direction. The first film to be nominated for an Oscar in all four acting categories, My Man Godfrey is one of the most feel-good free old movies on youtube.
29. Meet John Doe
Year: 1941
Run time: 2 hrs 3 mins
Cast: Gary Cooper, Barbara Stanwyck, Edward Arnold
Plot: One of the best YouTube free movies, Meet John Doe is an American comedy with loads of drama. Fired newspaper reporter invents a character called John Doe to spice things up. Joe symbolizes a man fed up with the modern society and threatens to commit suicide in protest of social ills. He's a hit.
The newspaper agency hires a baseball player, who's been out of work, to portray John Doe. However, Doe's popularity is exploited by a publisher who has a secret plan. What is it? Watch Meet John Doe, one of the most well-made YouTube movies available for free, to find out.
30. Penny Serenade
Year: 1941
Run time: 2 hrs
Cast: Cary Grant, Irene Dunne, Beulah Bondi
Plot: Julie and Robert are a married couple in a troubled relationship. The young souls are trying their best to cope up with whatever adverse situations life throws at them. They fight over money and fail to strike a balance between their personal and professional lives.
The duo struggles to start a family too. As Julie is prepared to leave her husband Roger, she stumbles upon a stack of music recordings which reminds her of all the beautiful memories they created together. If you want to watch Youtube free movies, you must definitely get your hands on this romantic drama.
31. 4 Minute Mile
Year: 2014
Run time: 1 hr 36 mins
Cast: Kelly Blatz, Richard Jenkins, Kim Basinger
Plot: One of the best YouTube free movies, 4 Minute Mile, is a treat for all the sports enthusiasts. An athletic teenager is not blessed with the best life and lives on the wrong side of the tracks. He is in touch with a drug dealer because of his brother but hopes for a better life and wants to fulfill his dreams.
An ex-coach recognizes the talent of this ardent runner and pledges to get him the college scholarship. He trains the young lad in the sport he absolutely loves. Will the kid's life take a turnaround? Will he be able to escape from the place he currently calls home?
32. I'll Follow You Down
Year: 2013
Run time: 1 hr 33 mins
Cast: John Paul Ruttan, Rufus Sewell, Gillian Anderson
Plot: A genius professor leaves for a work trip and never returns. His son is sure that the reason behind his disappearance is his father's research experiments with time travel. The son, along with his grandfather, attempts to bring back his missing dad by finding a way to travel in time.
Several disturbing events occur. What bizarre discovery will they come across 12 years after the father went missing? Watch I'll Follow You Down, one of the best Youtube free movies, to find out.
33. Very Good Girls
Year: 2014
Run time: 1 hr 31 mins
Cast: Dakota Fanning, Elizabeth Olsen, Sterling Jones
Plot: Lilly and Gerri are high-school best friends. During their last summer break before college begins, the two girls plan to shed their good girl images. They think it's the right time to lose their virginity and explore the options available.
Their strong bond comes to a test when the two fall for the same street artist. Very Good Girls goes beyond the typical teenage drama and is one of the most romantic free movies on YouTube.
34. Delivery Man
Year: 2013
Run time: 1 hr 45 mins
Cast: Vince Vaughn, Chris Pratt, Cobie Smulders
Plot: An amicable slacker underachiever David Wozniak is content with his mediocre life. He drives a delivery truck for a company owned by his family. David comes to know that he is the biological father of hundreds of children because of sperm donations when he was younger.
A few of those kids plan to file a lawsuit and reveal his identity. Holding himself responsible for his actions, David plans to get involved in the lives of those kids. However, his girlfriend is pregnant too and is expecting little from the man. One of the best YouTube free movies, find out if David is able to shine through the mess?
https://www.youtube.com/watch?v=gF1x9oupG14
35. Meatballs
Year: 1979
Run time: 1 hr 34 mins
Cast: Bill Murray, Harvey Atkin, Kate Lynch
Plot: Tripper Harrison is a rule-bending and shrewd head counselor at Camp North Star. Be it playing pranks on the clueless director, wooing a female colleague, or making plans against the rich, spoilt brats of a rival camp; Tripper is unstoppable.
He delivers fun and madness in a laugh-filled summer; the camp attendees will never forget. In a parallel story, a young camper Rudy struggles to stay away from home. Tripper takes Rudy under his wing. The classic summer camp comedy spawned a series of sequels and is the most cheerful and refreshing free YouTube movie.
36. What's the Worst That Could Happen?
Year: 2001
Run time: 1 hr 38 mins
Cast: Martin Lawrence, Danny DeVito, John Leguizamo
Plot: With big names like Martin Lawrence and Danny DeVito involved, we are surprised that this bone-tickling funny flick is available for free on YouTube. A burglar breaks into a rich man's home. In a hilarious turn of events, the rich guy ends up stealing the thief's ring. Will the thief get his ring back?
Plain and simple formula, What's the Worst That Could Happen proves that comedy need not be complex. One of the best YouTube free movies, it has a crazy plot and is sure to give you some good belly laughs. Surprisingly effective and full of funny gags, the movie would appease you only if you do not use your brains too much.
37. A Star is Born
Year: 1937
Run time: 1 hr 51 mins
Cast: Janet Gaynor, Fredric March, Adolphe Menjou
Plot: Esther Blodgett is a small-town girl who wants to make it big in Hollywood. The young woman dreams of stardom and ends up getting it too. She lives her ambition with the help of an alcoholic man who's left his best days behind him.
The film is a must-watch because of the chemistry between the two lead actors. Honest story-telling seldom fails to deliver, and such is the case with this romantic drama. One of the most entertaining free movies on YouTube, A Star is Born is a flawless masterpiece.
38. Battle in Seattle
Year: 2007
Run time: 1 hr 39 mins
Cast: Andre Benjamin, Jennifer Carpenter, Isaach De Bankole
Plot: Activists arrive in Seattle, Washington to protest against a meeting of the World Trade Organization. Riots and chaos follow as the demonstrators are successful in stopping the proceedings of the WTO meetings.
One of the best YouTube free movies and based on actual events that took place in November 1999, the film highlights five days of protests, which includes November 30th, a day referred to as 'N30' by the protestors.
The film has a great ensemble cast and is one of the best free action movies on YouTube.
39. Charade
Year: 1963
Run time: 1 hr 53 mins
Cast: Cary Grant, Audrey Hepburn, Walter Matthau
Plot: Regina Lampart's husband Charles was found murdered alongside a train. The woman is left homeless and broke. Apart from the American government and the French police, three determined men think she knows about the fortune stolen by her dead husband.
Whom do you think she should trust? Beautiful Audrey Hepburn and suave Cary Grant sparkle in the film. One of the best YouTube free movies, it is fun, stylish, and full of suspense. You will fall in love with Paris all over again!
40. Life in a Day
Year: 2010
Run time: 1 hr 35 mins
Cast: Cindy Baer, Drake Shannon, Ashley Meeks
Plot: Out of all the YouTube free movies we've listed so far, this one is actually made for and about YouTube itself. It is a crowdsourced documentary that uses footage and videos from around 80,000 clips to track what it is to be alive on July 24th, 2010.
Produced by National Geographic Entertainment and Ridley Scott, Life in a Day is not like most documentaries you've seen before. It doesn't follow any narrative, the footage has been taken from user-uploaded content, and displays a day in the life of regular citizens. The historical document is definitely worth checking out.
41. Sidekicks
Year: 1992
Run time: 1 hr 37 mins
Cast: Chuck Norris, Beau Bridges, Jonathan Brandis
Plot: Barry, a kid with a troubled life, lives with his father in Texas. The asthmatic child is a victim of bullying at school. He dreams of teaming up with Chuck Norris to fight back. And, his fantasy did eventually convert to reality.
The coming-of-age story wasn't a big hit at the theatres when it was released but gained a cult following over the years. If you're a Chuck Norris fan or love to watch martial arts films, Sidekicks is worth your time and is one of the top YouTube free movies.
Conclusion
We've listed the movies, and all of them are available in the public domain. No more worrying if you do not want to indulge in a subscription service.
The best horror movies on YouTube for free are House on Haunted Hill, The Blair Witch Project, Night of the Living Dead, and Carnival of Souls. If you want to watch some quality comedy flicks, get your hands on UHF, Angels in the Outfield, His Girl Friday, The Living Wake, and My Man Godfrey.
Crime thrillers? Watch Safety Last. How about old classics? Check out The Man with the Golden Arm, The General, and Jean and the Beanstalk. When it comes to action, we will put our bets on Battle in Seattle, Fist of Fury, and Kung Fury. And, our favorite romantic Youtube free movies include The Hunchback of Notre Dame, Sunrise, The Navigator, and Penny Serenade.
So, whether you're a movie buff or an average film-goer looking for something to watch on a Saturday night, we've got freebies for you. All of the movies mentioned above are available online without the need to download. Are you surprised by the breadth of content that is accessible without having to spend a single penny? So are we and we can't want to binge-watch at the first chance.