Everyone needs to adapt to the changes made by the technology around us. Learning new technology is not only for developers, testers, or other IT professionals, but also for entrepreneurs, investors, and students. Plus, learning online helps us understand new concepts without disturbing the daily routine. If you wish to learn at your convenience, what better way than the online technology courses.
There are various online learning sites and platforms that can help you take the relevant courses as per your needs, knowledge, and profession.
Why is it Important to Learn New Technologies?
Be it students, entrepreneurs, investors, or working professionals; everyone needs to keep pace with new technology. It is not always possible and convenient to visit classes to acquire the required knowledge. In such scenarios, you can opt for online technology courses.
If you want to get a good return on investment, then it is important to know the technology you are investing in. For example, people who knew about cryptocurrencies and invested in it, gained a huge profit in the due course of time. The developers and programmers need to learn new programming languages to make their code flawless and efficient. The testers should know the automation and manual tools for testing to test the applications properly. IT professionals may even need to take up online courses to learn, code, and make applications using this technology.
The online technology courses taken by each individual may differ. Someone may just wish to get a glimpse of technology, while others may need to learn it in depth. The investors and entrepreneurs may learn it from future scope point of view.
Best Online Technology Courses To Bookmark
Technology is not just about programming languages. It covers various domains and there is so much to explore in each field. Online courses give you an edge towards learning with a flexible schedule. With a comfortable learning environment and greater ability to concentrate, online courses are the new approach towards learning.
We have listed the best online courses that one should opt for to be well acquainted with modern and most used technology. Take up the one which interests you the most, and get started with the learning.
1. Machine Learning Certification Courses
Machine learning (ML) is famous for its versatility and is used in various sectors like healthcare, image processing, prediction, financial sector, and many more. ML can help you deliver a better product to your customers. Many tech giants like Google, Amazon, Spotify, and Microsoft have used machine learning in their famous products.
You need to have a good mathematical and analytical skillset to take up machine learning as your career. However, if you only wish to get a basic understanding of this technology as an entrepreneur, project manager, or investment, you don't need to have any specific skill set.
You can learn machine learning and get certified with the help of machine learning courses available on various online platforms. Machine learning certification can help you gain the required skills and knowledge to stand out in the crowd of job seekers.
2. Blockchain Certification Courses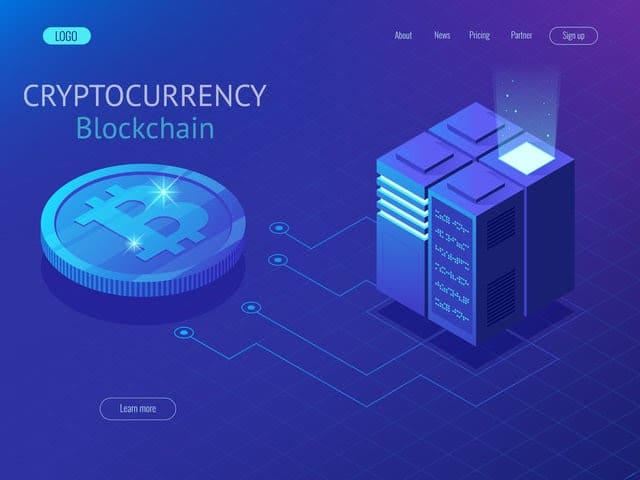 Have you ever heard of bitcoins and cryptocurrencies? If yes, then you might be knowing that blockchain technology was used for it. Although it was introduced in 2008, it gained tremendous fame now. Many investors are learning this technology from an investment point of view.
As per devskiller, the average salary of blockchain developers is USD 150,000 to 175,000 annually. If you are a coder or a programmer, then learning this technology can help you earn a good amount of money. There are blockchain certifications courses not only for developers but also for investors and entrepreneurs.
If you are only interested in knowing what blockchain is, without investing in courses, then you can opt for free online courses. In this way, you can understand this technology in a better way and then you can take up paid courses if it really interests you.
3. Angular Training and Courses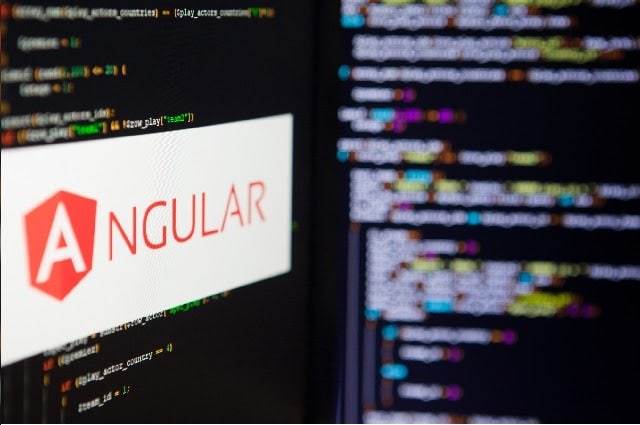 Angular is one of the famous frameworks when it comes to Single Page Application (SPA) development. There are many online courses for Angular training to help develop your SPA. Well, if you are confused between Angular and AngularJS, then get a clear understanding of it below before enrolling in any course.
AngularJS, also known as Angular 1, is the first version of Angular, which was developed by Google in 2009. From the later version of Angular, JS was dropped, and it was named with the version number, like Angular 2 to Angular 9.
The most recent version of it is Angular 9, released in April 2020. Google is trying to remove flaws and limitations with each release of this framework. If you are into web development, then this framework should definitely be on your to-do list. The beginners can get started with the basics and then take up advanced parts like app development and incorporating Angular in other frameworks.
4. Active Directory Tutorial and Courses
There are many online technology courses available to learn new technologies on different platforms. Active Directory is not a new concept, and many IT professionals are already familiar with it. However, Microsoft comes up with something new in this age-old technology because it is one of the most used and famous directory services.
Now with Microsoft Azure, it has become important to know how to manage Active Directory with Azure. Students and newbies who are not interested in coding, development, and testing fields can take up Active Directory to establish their career in the IT sector.
There are many Active Directory courses based on your roles like developers, PowerShell users, network administrators, and many more. You need to pick up the right course to acquire proper knowledge of managing users and their permission in any organization through AD.
5. C++ Certification Courses
C++ is a combination of object-oriented, functional, and procedural language. It is an old programming language, but it can serve as a base for many other languages. You can get used to any other language easily if you are well acquainted with this programming language.
As C + + has more control over system resources, desktop applications and game engine development become easy. C++ is taught in many high schools and colleges. And there are many C++ certifications courses available online to get started with this programming language.
The certification can give you good theoretical and practical knowledge of the subject. It is recommended to take online technology courses to gain professional certifications in C++, like CPA and CPP.  The free courses available on various platforms can help you get a basic understanding and glimpse of the C++ programming language.
6. Artificial Intelligence Tutorial and Courses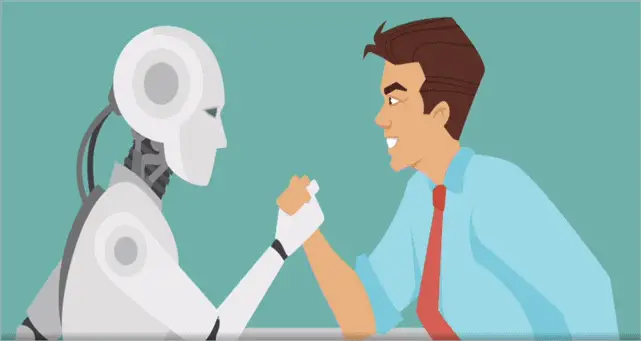 Building applications and machines with human-like decision making and problem-solving approach is known as artificial intelligence (AI). A technology that is much in demand, many big firms make use of AI in their products for customer satisfaction. Siri, Alexa, content recommendation systems are all examples of AI technology.
AI's versatility makes it more famous among different sectors like healthcare, finance, entertainment, and governance. The average salary of IT professionals with artificial intelligence skillsets is 122k USD, as per Payscale.
Many online platforms provide you with artificial intelligence tutorials and certifications. The certification can add to your resume and also help you build an excellent career. You can start with very basics and get up to the advanced level in this field. All you need to know is high school mathematics to take up AI as your career.
7. Python Certification Courses
Python is the second most loved language as per the StackOverflow developer survey. The inbuilt rich data structures make it easy to carry out complex tasks easily using shorter lines of code. It is one of the versatile and flexible programming languages. Many data scientists, developers, and hackers use Python.
Python is used in many technologies like machine learning, artificial intelligence, and IoT. So, once you know Python, you can take up any other related online technology courses. If you are a newbie, then Python is easy to learn because of its simple syntax.
You can master this language by taking appropriate courses. There are many Python certification courses available for experienced IT professionals and also beginners. You can stand out in the crowd of job seekers with this new programming language skills.
8. SharePoint Tutorial and Courses
Many large and small organizations make use of SharePoint for document and content management. Microsoft developed SharePoint in 2001 as a web-based collaborative tool. It is a widely used tool with 190 million users across 200,000 customer organizations.
If you are not interested in a programming language or any other specific IT field, then you can opt to learn SharePoint. You can work as a SharePoint administrator or any other role related to SharePoint. Well, if development is your interest, then there are courses for SharePoint development as well that you can take up.
There are various versions of SharePoint – SharePoint 2010, 2013, 2016, 2019, Online, and many more. You can pick up the course for any version depending on the organization you are working for. As many organizations use specific versions of tools. Hence, you need to consider the version number while enrolling in SharePoint courses.
9. C# Certification Courses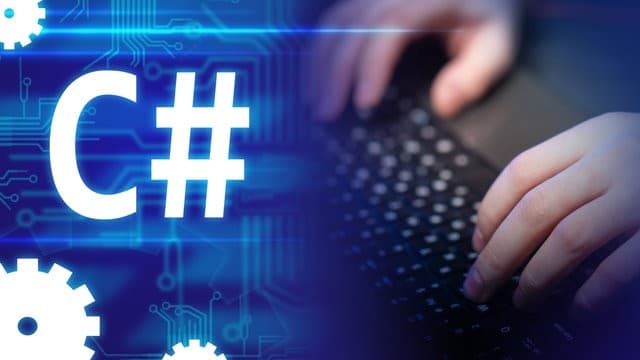 C# is a simple and general-purpose language developed by Microsoft in 2000. It is an open-source and object-oriented programming language developed to build apps on .Net platform. Being one of the famous programming languages, many programmers and developers wish to learn and seek certification for C#.
There are many C# certification courses where beginners can learn from scratch at their own pace. The popular technologies like blockchain and machine learning make use of C#. Hence, once done with C# taking up other online technology courses becomes easy.
There are professional certifications available for C#, which will add to your skills and resume. You can take up the exam once you are confident enough with C# features, syntax, and usage. C# is a recommended programming language for games and Windows app development. So, if this is your field of interest, then C# is the perfect learning option for you.
10. CCNA Training and Courses
Cisco Certified Network Associate (CCNA) certification is offered by Cisco Solutions. It is a famous certification all over the world for networking. You can get CCNA certified by taking their 200-301 examination. You need to know the syllabus and prepare accordingly for the CCNA exams.
If networking is your field of interest, then you should get CCNA certified to get better job perspectives. There are various CCNA courses available online to help you crack the exam easily.
As such, there are no prerequisites for this exam. However, it is recommended that you have all the knowledge from the syllabus to pass the exam with good scores. The certificate is valid for 3 years. After 3 years, you can apply for recertification on their official website.
11. Oracle SQL Certification Courses
You can get Oracle SQL certification based on your expertise, role, and knowledge related to relational databases. SQL is used by many web apps, mobile apps, and desktop applications to manage the stored data.
There are different certifications for administration and development roles related to SQL. You can also get certified for the new features introduced by Oracle. Many online platforms offer Oracle SQL certification courses to help you crack exams.
Once you have SQL certification from Oracle, you acquire enough skills and training to get a job as an SQL developer or administrator.  Well, you need to have associate-level certification to apply for professional-level certifications. You may need to check the prerequisites of each Oracle SQL exam before taking them up. People take up other online technology courses to go along with SQL; this gives them knowledge of full-stack development.
12. Web Design Courses and Online Classes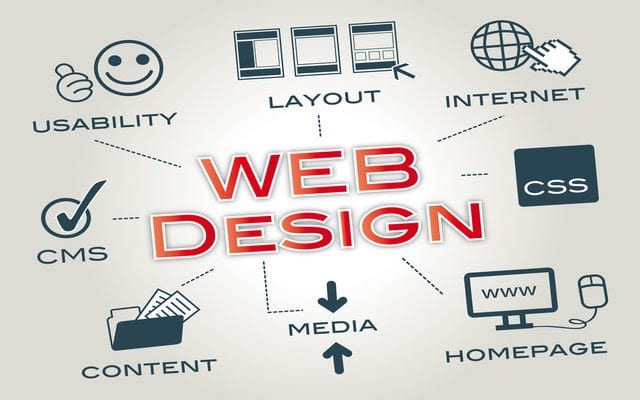 If you want more people to visit and stay on your website, then you need to have a really attractive web design. Web designing is an important part of web development, as websites and its design is the first impact you make on your clients and customers. There are various web design courses and classes to upgrade your skills and learn something new.
You need to know the skills required to be a successful web designer. Once you know the basic skills, you can work on your weaker skills by taking up courses and training. Some of the important skills include visual designing, HTML, CSS, JavaScript, and UI/UX.
You can take online technology courses for PHP, React, and other web development languages to add to your resume and be a full stack web developer.
13. Cloud Computing Courses
Cloud computing refers to storing and processing data over the Internet. Organizations nowadays opt for cloud technologies so that the cost of handling, managing, and processing data is minimized. Cloud computing is becoming famous because many small and big firms are moving their business on the cloud.
There are cloud platforms like Azure, AWS, and Google Cloud, which offers different cloud services. You need to take up the one which fits your business needs. The IT professionals learn cloud computing to support the services in their organization or to keep up with modern technologies.
There are many different cloud computing courses on different platforms. The courses are for entrepreneurs, people from security, networking, and development backgrounds. You need to take up a perfect course based on your requirements and also on the platform you wish to work on.
14. Computer Science Courses
The study of technology and computers is known as computer science. People who have a keen interest in implementing different ways of using technology opt for computer science courses. Computer science is one of the fields which consist of many subfields. 
Artificial intelligence, programming, databases system, security, networking, data structures, graphics, and algorithms are all part of computer science. You can take up specialization in one of the subjects. Many platforms provide you with online technology courses related to computer science. 
People also start with programming languages and then take up any specific subfield. Well, the choice of learning path depends on you. High school students who are interested in computers, technology, or programming take up computer science graduate programs. Taking up computer science courses is one of the ways to learn new technologies and be acquainted with current trends in technology.  
15. Data Science Certification
Data science is about making better business-related decisions based on available data. There are tools, techniques, processes, and algorithms that can help data scientists to process the raw data. You must have mathematical, programming, problem solving, and analytical skills to be successful data scientists. 
You can opt for courses and certifications that can help you work on the skills mentioned above. There are many data science programs that offer certification. Data science certification can help you stand out in the crowd of job seekers. Learning the concepts of data science can also open opportunities for you in other fields. The other fields include data mining, machine learning, artificial intelligence, and data analysis. 
Solving complex and real-world data science problems become easy once you know the basic concepts and algorithms related to data science. Well, picking up a course of your choice clearly depends on your prior knowledge and experience. 
16. DevOps Certification Courses
DevOps is a collaboration between development (Dev) and operations (Ops). DevOps ensures the software development life cycle shortens, and there is a continuous delivery pipeline. The skills required to be a DevOps engineer are knowledge of scripting and programming language, understanding of DevOps tools and technology, and automation and testing knowledge. 
DevOps use many tools like Ansible, Docker, Github, and Kubernetes. Hence, if you wish to apply as a DevOps engineer, then you need to have the skills mentioned above and knowledge of the tools. There are many platforms that provide DevOps training and courses. 
Microsoft and Amazon have certification for DevOps experts and professionals. You need to have the mentioned experience and knowledge to give this certification exam. You can get started with any DevOps courses to learn the tools and techniques required to be a successful DevOps engineer.  
17. Cybersecurity Training Courses and Certifications
The knowledge of cybersecurity can help organizations and also individuals to protect their networks, server, operating system, and computer systems from cyberattacks and online threats. People learn about cybersecurity tools and techniques not only for career-oriented goals but also out of curiosity and passion.  
There are many free courses on cybersecurity to help interested students and professionals to get started with the basics of cybersecurity. You can also opt for professional cybersecurity training courses and certifications to excel in your career as a cybersecurity expert. The average salary of cybersecurity professionals is 90K USD, as per Payscale. Hence, the career in this path can help you pay a good amount and also work with giants like Apple, Dell, Cisco, and many more. 
Cybersecurity has multiple domains and job roles. We recommend that you should explore all its domains before selecting the right career for yourself. 
18. Jira Training Courses
We need a good project or work management tool to keep track of bugs, tasks, and issues in the project. Jira is one of the powerful tools when it comes to task management. Many giants use Jira to keep track of their projects. And because of the demand, people opt to learn Jira with other online technology courses. 
Jira is used for test case management, agile teams, product management, bug tracking, and task management. To use this tool and make the most of its features, you need to learn and understand it properly. You should know how to navigate through its feature and use add-ons to handle project management work very well. 
There are online courses available to learn Jira from scratch. The Jira training courses will teach you how to use scrum and kanban for agile development. You can opt for the course depending on the area of your work and prior expertise. 
19. Business Analytics Certification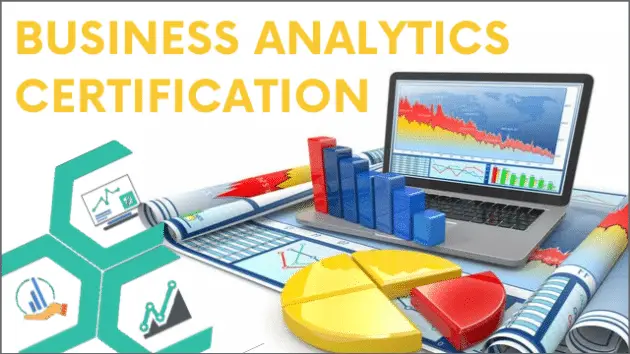 Many businesses and organizations are opting for business analytics to make better decisions and avoid guesswork. A better decision not only helps businesses with good profit but also in building better customer relationships. 
Business analytics uses historical data of the organization and makes predictive analysis. When you present your future plans and ideas, based on facts and figures, the stakeholders and investors can be convinced easily. People who can carry out data analysis for your business should have the proper knowledge and skills to use the different tools, techniques, and models required for it. 
There are many business analytics certification courses available online to help people acquire those skills. The courses will teach you about descriptive, prescriptive, predictive analytics, and tools and software packages. You can learn how to represent data that is visually appealing as well as understandable with the help of different tools like Excel, Tableau, and many more. The courses contain projects that can help you to use your skills in real-world business situations. 
20. Web Development Courses
Web development is making a complete dynamic/static website or web application and publishing it on the Internet. There are many programming and scripting languages that people use for back end and front end web development. You can opt for PHP to build your website or use Python or Java frameworks. 
The choice of language depends on the purpose of the website and your comfort level with the chosen language. Many students and IT professionals opt for web development. The field of web development always has many job opportunities because businesses are moving online. The web development courses available online can help anyone get started with the basic concepts and master it like any other online technology courses. 
You can work as a freelance web developer along with your job and earn a decent amount with it. Students also earn a part-time payment and experience by working as freelance web developers. You can work from anywhere because there are minimal resources required for web development. All you need is a computer and internet connection to start initially. 
21. JavaScript Certification and Courses
JavaScript is the programming/scripting language used by web developers and designers to add interactivity, animation, and many other features to the website. If you are into website building and not a fan of boring static pages, then JavaScript knowledge is something you must learn and adapt. 
There are many JavaScript tutorials and courses available online, which you can take up without disturbing the daily routine. The professional JavaScript certifications are provided by many famous platforms like Microsoft, W3Schools, and many others. These certifications can add value to your knowledge of JavaScript and help you stand out in the line of job seekers. 
We recommend having the required JavaScript knowledge and skills before taking up the professional certification exam. Once you know JavaScript, the client-side programming can be taken care of by you. You can also take up other technology courses like Python, Node.js, or Ajax for server-side programming. JavaScript can be used in other fields, such as IoT, cloud, and smart TVs. 
22. Power BI Training and Courses
Power BI is a tool used for business analytics and visualization and is provided by Microsoft. Many businesses and companies are now opting for this powerful tool to get insights and also make future business-related decisions. And given the demand, there are many professionals from technical and non-technical fields who look for Power BI training courses. 
There are many online platforms that provide training materials designed and taught by experts in the field. You can learn Power BI  from scratch by taking up such courses. With the help of gained knowledge, you can represent the factual information and data in the form of reports, graphs, and charts. This will help your client and user understand the decision-making process in a better way. 
The free courses can help any beginner get a glimpse of this tool and then decide whether it can help them excel in their careers. You need the proper knowledge and expertise of the Power BI interface to make the most of it.  
23. Product Management Courses and Certifications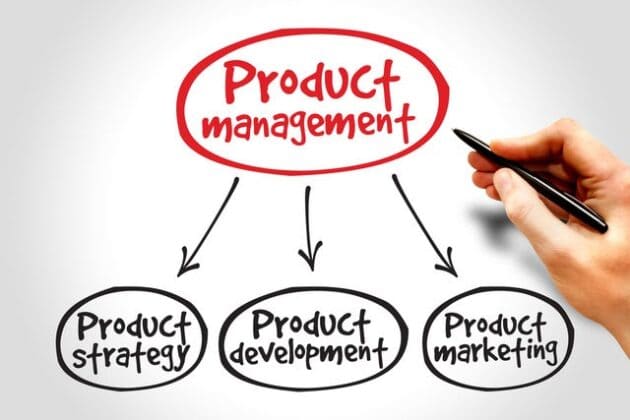 The product manager is involved in the entire product lifecycle and hence needs to know tools and techniques related to product development, management, and marketing. The role of product manager differs according to organization size and product developed. And therefore, this job is complicated and requires knowledge and experience. 
The product management courses can help you get the required knowledge and skills. However, the experience is something that comes with time and requires passion and dedication. There are many courses available online that can help you learn tools like Agile and Scrum. It would help if you shortlisted the sector in which you wish to work as a product manager and then take up the required courses. 
If you are not sure about this field, then we recommend taking a beginner-level course and understanding the concept of product management. The online courses can also be taken by experienced product managers who wish to learn modern product management tools and techniques and take an advanced approach in their regular practices. 
Final Thoughts on Online Technology Courses
Technology covers many domains like testing, networking, development, administration, and technical support. You need to figure out the domain of your interest to take up the courses and excel in that domain or technology.
Sometimes learning specific tools also adds to your technical knowledge. Hence, technology is not always related to programming languages. There is a lot more to explore to get the best out of technology. We have listed some of the most famous courses that can help you learn specific tools, programming languages, or a branch of computer science like ML and AI in a better way. The online technology courses can help you learn anything and everything you wish for at your own pace and convenience.