Are you a music-lover? Nowadays, DJs and music producers reign supreme. If you want to dip a toe into producing your own beats too, it is important to get the right tools for the trade, especially beat making software.
So, if you're starting with music production as a hobby, try out the free beat making software first. And, when you eventually evolve into an advanced user, you can resort to the premium options which give you access to more tools to explore. It depends on whether you are a high-level music producer or just starting to learn the art of making a simple beat. If you love creating music, you can also check out the music visualizer for some breathtaking and vibrant visuals.
Best Beat Making Software – Free Options to Bookmark
We have a list of both free and paid music production software which will enable you to experiment a bit with sound until you're fully ready to outgrow these and invest in a high-end DAW. So, whether you're a beginner or seasoned professional; we've got you covered.
We have curated a list of our favorite beat making software for mastering, drumming, and synthesis to give your music a professional sound and polish.
1. FL Studio 20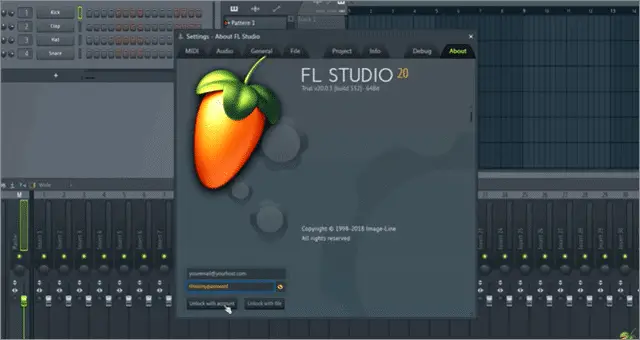 One of the best free beat making software, FL Studio 20 is a full DAW that provides you a complete music production environment. It has all that you need as a beginner facilitates plenty of room to grow. It has tools to arrange and compose music and tracks; including recording, editing, mixing and mastering high-quality music.
The free music production software offers a free trial, but that is restricted to MP3 format. The full versions are available for $199 and $899. So, we'd recommend you try it before buying it. It is a fully-featured DAW program that you might take time to learn, but once you've mastered it, you'll be in a position to create professional-standard music that is absolutely ready for broadcast.
Although the interface might look busy at first, you'll get used to it soon. The beat making software includes various tools that enable you to create, sample, edit, and play.
Since the learning curve is steep and the program is immensely popular, there are multiple online FL studio tutorials that will help you master the software.
Check out FL Studio 20 here
2. Tracktion T7 DAW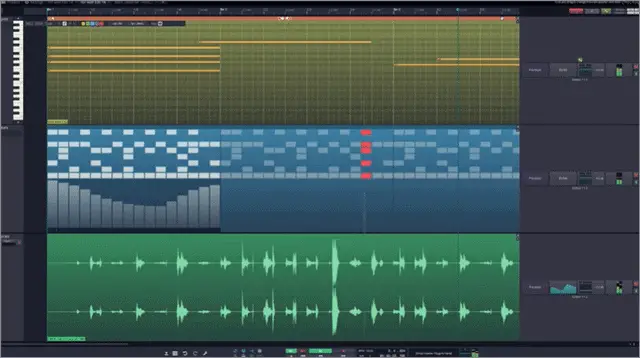 Tracktion T7 DAW is slightly different as compared to the first one we listed. Instead of offering a limited trial, they offer you older versions of the beat making software for free. This means you can get access to the fully-featured DAW with zero investment and you can also upgrade to the newer, better, shinier version when required.
Tracktion T7 DAW makes it to our list because it is free and makes all the relevant features available to you. However, if you're a beginner, we do not recommend this to you. Nevertheless, the software is simple to navigate and has an intuitive user interface.
There is, of course, a learning curve, but users can seek help from tons of resources readily available. The free beat making software has documentation, training videos, and technical support. You can also ask questions and clear your doubts in the Tracktion Software user forum's helpful community.
Check out Tracktion T7 DAW here
3. Apple Garageband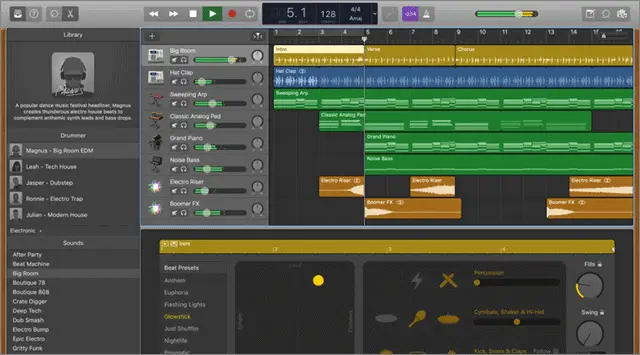 One of the best free music-making software for beginners, Apple Garageband, is immensely powerful and highly credible. If you are a Mac user, you should get your hands on it right away. It works pretty well in almost every version. It has been redesigned for newbies.
Garageband has been around for quite some time now, so there's a huge community of people who are helpful and welcoming to newbies. They also have a bunch of videos that guide users with regard to making beats and more with the software.
The interface is clean. You get everything you need for creating new beats or entire tracks. The beat making software includes a fantastic beats section with session drums, tons of music samples, beat producers, and over a million sound combinations.
There are a lot of other useful tools available like a new sound library, various effects, mixing options, and samples. Moreover, not to forget the inevitable iCloud and sharing. If you want to explore beyond and master the tool, you can check out various Garageband Tutorials.
Check out Apple Garageband here
4. AmpliTube Custom Shop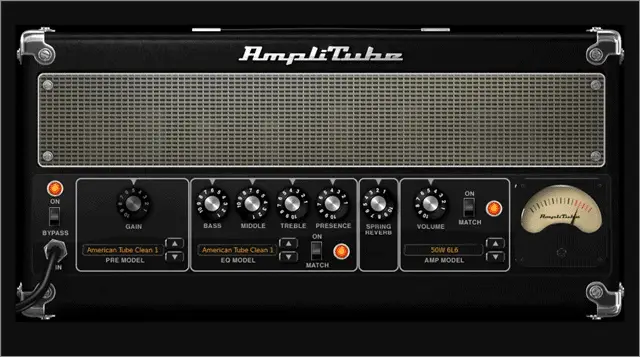 One of the best free music making software, AmpliTube Custom Shop is a fully functional guitar rig modeling program. This free version includes twenty-four models which comprise a digital chromatic tuner and multiple amps, cabs, mics, stompboxes, and rack effects.
There's plenty to keep any guitarist happy and delighted while recording directly into their laptop devices. The software has authentic tones and makes an impressive level of customization available for users. You even get to choose your preferred microphone and decide the mic placement.
However, if you wish to expand the collection of stompboxes, cab sims, and amp models available at your disposal; you need to start shelling out some cash. But, the 'try before you buy' method is what we'll recommend.
Check out AmpliTube Custom Shop here
5. Klevgrand SyndtSphere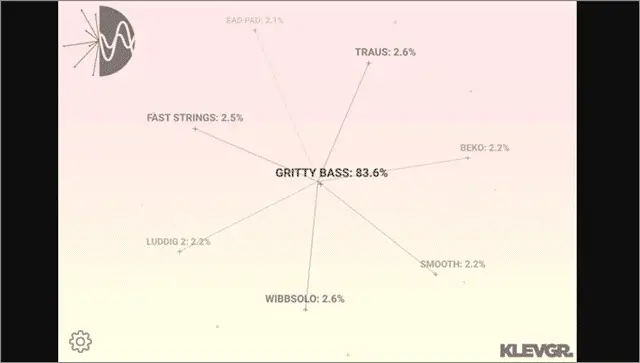 This free beat maker software is by a Stockholm-based production company and it might not be a household name. However, it still has carved a niche for itself when it comes to fine-sounding instruments featuring interfaces that are rather unusual and esoteric.
Klevgrand SyndtSphere, of course, is not an exception. It is one of the most accessible software synthesizers we have out there. The software is loaded with more than 70 presets. The fun quotient lies in the fact that you can morph between sounds using a nifty circular object at the center of the application.
If you're a seasoned music producer, you need not be put off by SyndtSphere's beginner-friendly feel. And why do we say so? It is because the software has an impressive collection of sounds lurking within. The special morphing function facilitates some rock-solid sound design, and you might just find yourself playing around with it without getting actual work done.
Check out Klevgrand SyndtSphere here
6. LMMS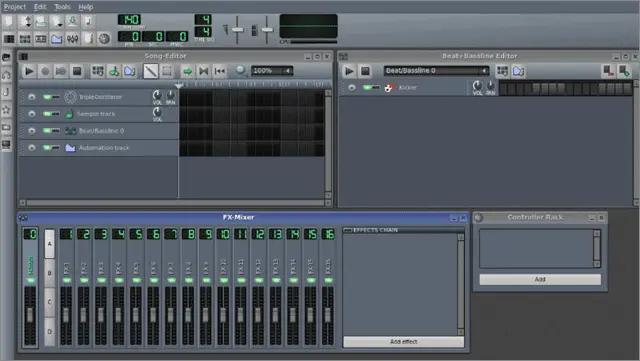 One of the best free music making software for beginners, LMMS stands for Let's Make Music, and it enables users to do exactly that. The look and feel of it is a lot like the first one we mentioned – FL Studio. However, LMMS is open-source and, therefore, completely free.
This software's learning curve is long but not very steep. It is a cross-platform tool that works on all platforms – Windows, Mac, and Linux. It is ideal for all music lovers since it allows users to create, mix, edit, and play with the tracks and music as much as they want to. Great, isn't it?
LMMS has a rich suite of tools and several unique effects. Some of them are MIDI playback VST instrument bridge, an exceptionally well-made and productive built-in synthesizer, and various other features. The MIDI software has been around for several years now and has a huge helpful community.
Check out LMMS here
7. MuseScore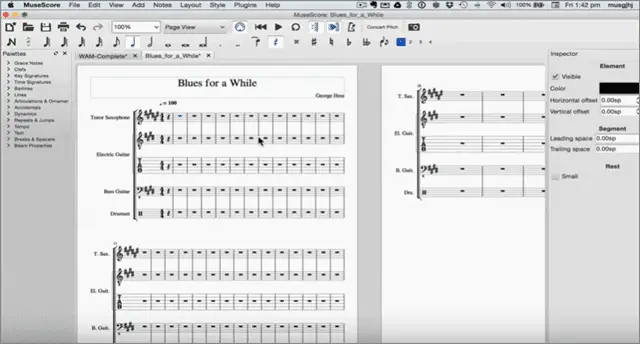 One of the best free beat making software, MuseScore is ideal for beginners. As a full DAW, MuseScore has a lot more to it than only music beats. While the interface does not have anything distinctive to offer when compared to the other free names we've listed, this one is perfect for people who want to try their hand at classical music as well.
It will take you quite some time to master this beat making software, but there are plenty of resources available to help you. Although it is fully featured, the program is more suited towards traditional music instead of being oriented towards rock, electronics, or any other type of new music.
MuseScore can create beautiful sheet music that reflects your creativity. Albeit this may not be of use to many, but if you play any musical instrument; you can create your track, create a sheet next, get it printed, and play it outside the software. MuseScore is excellent for creating new compositions, editing, and mixing. Its tagline denotes that the software emphasizes musical notation.
Check out MuseScore here

8. BandLab Cakewalk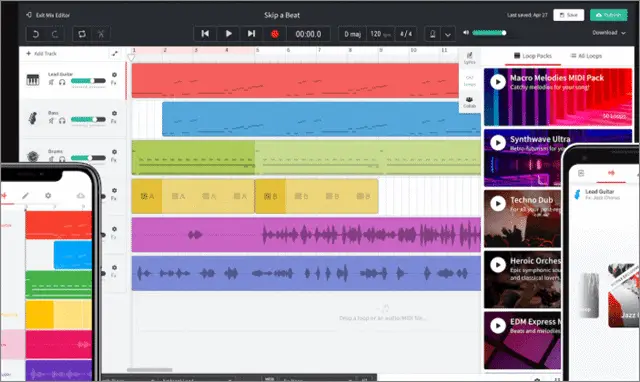 Cakewalk, formerly called Cakewalk SONAR, was one of the first-ever DAWs, but its owner stopped development last year. Luckily though, for music makers and music lovers, cloud music creation platform BandLab snapped the music production software up in February and has finally made it available as a free download.
Cakewalk by BandLab is a complete music production package that comes with amazingly creative songwriting tools and instruments. You also get unlimited MIDI and audio tracks for your own music recordings, advanced mixing and mastering tools, and a full suite of editing tools. Once you're done with your creation, you can directly publish your work to any of the social media sites, SoundCloud, or YouTube.
Right now, BandLab Cakewalk is available for Windows 10 only.
Check out BandLab Cakewalk here
9. DarkWave Studio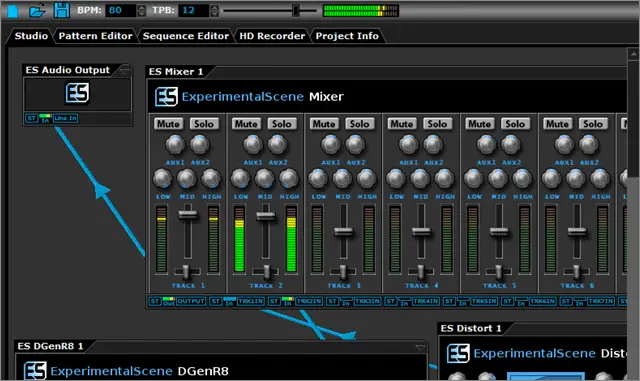 One of the best free music production software, DarkWave Studio, supports Windows platforms from XP to 10. The program does not require too much storage space and can be easily downloaded. Although free, the software comes with adware.
It features a Virtual Studio and a Multitrack Hard Disk Recorder. The platform also comprises a Pattern Editor and a Sequence Editor. The Pattern Editor is extremely useful – it enables you to select and edit digital music patterns. The Sequence Editor facilitates users to line up patterns that they wish to play in any arrangement and also mix the track patterns together.
DarkWave Studio has 19 different plugins which can be used to add various kinds of virtual effects to the tracks. The HD recorder tab consists of recording options for streaming audio.
Since the beat making software includes too many settings, menus, and options; it may seem intimidating at first to beginners. However, there are enough tutorials and beginner support in case you're stuck at any point.
Check out DarkWave Studio here
10. Audacity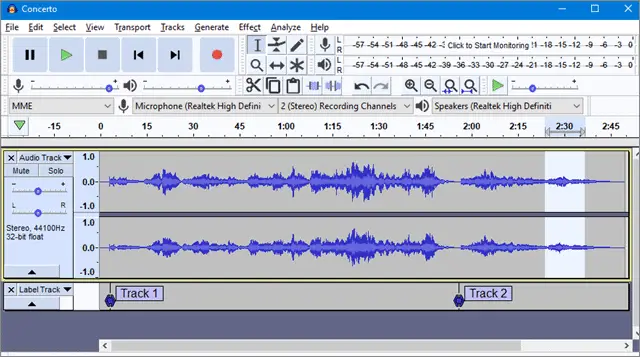 One of the best free beat making software, Audacity is a popular alternative to Apple Garageband. Unlike the ones we've covered above, this one is a Digital Audio Editor, not a DAW. The software's primary purpose is to manipulate audio data and not help users organize different audio bits into a coherent whole. However, you can, of course, do that if you wish to.
Audacity enables you to edit samples, tracks, songs, and process any type of audio file. You can also export them into multiple formats; like – MP3, AIF, and WAV. The beat making software has a simple-to-use interface and is easy to pick up even for beginners. At the same time, if you dive deep into the massive array of settings and effects, it can be intimidating for anyone who does not come from an audio engineering background.
One of the most used audio software, Audacity is available as a free download for Windows, Linux, and Mac computers.
Check out Audacity here
11. Ableton Live 9 Lite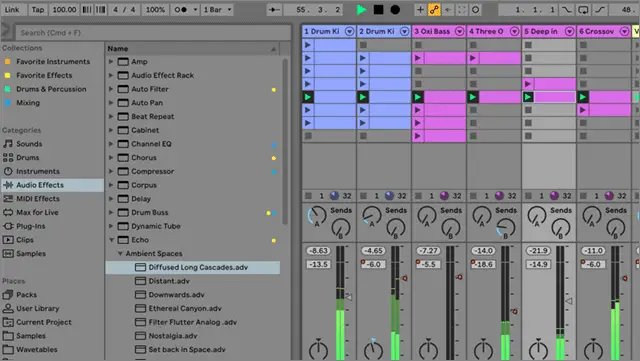 Ableton Live 9 Lite is a great DAW designed for live performance, tracks and music recording, and remixing of songs or any other kind of audio file. However, we do not recommend the higher versions of this free beat making software for beginners since they might find those a bit complicated.
Since the Lite version of the software is free, it comes with certain limitations. It has only eight audio recording tracks. Still, one of the best music production software, Ableton Live 9 Lite features a wide selection of instruments and effects which can create professional-quality audio. It also allows users to add MIDI equipment, for example, keyboards.
The software is easy to use, which makes it an excellent tool for learning the ropes. It is also an industry-standard program used by a multitude of music producers and musicians for recording and creating.
Check out Ableton Live 9 Lite here
12. MAGIX Music Maker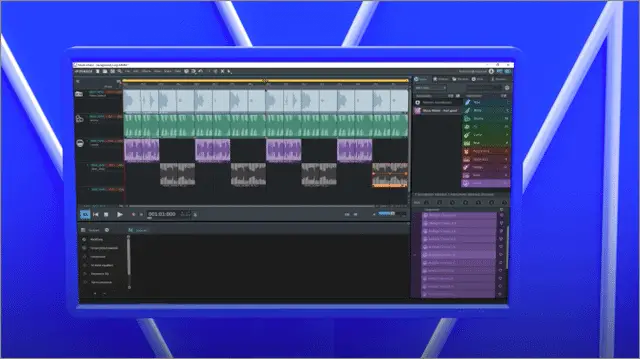 One of the best free music production software, MAGIX Music Maker, is highly popular among music producers. It wasn't the case during the time of its launch, but since the program added optimized features, it is extensively used.
Do you dream of your songs becoming chart hits? Do you constantly have new musical ideas which you would want to convert into reality quickly and easily? This software is what you need. You can combine sounds and loops, drag and drop to apply effects, and even play software instruments.
MAGIX Music Maker is used by professional beat music creators and allows users to adjust all features like noise extortion, volume, and bass. A great place to start with, you will learn the art of creating music beats like an expert. The beat making software is available for Windows users only.
If you've learned the tricks of the trade using the free version, you can buy the paid versions – plus for $59 and premium for $79. The free version gives you 4 additional Soundpools, 3 instruments, 3 effects, and 8 tracks.
Check out MAGIX Music Maker here
Best Paid Beat Making Software For the Extra Features
We live in a time where exceptional quality tracks can be produced on any of your devices, and this list of music software is perfect for you to start with. These applications require you to commit serious resources to learn. You got to master the DAW program to ensure value for money. This is exactly why we think experimenting with a few basic music creation software is the ideal way to first get an idea of what you need. Once you get a hold of the free version, you can go ahead and try the paid beat making software.
1. Ableton Live 10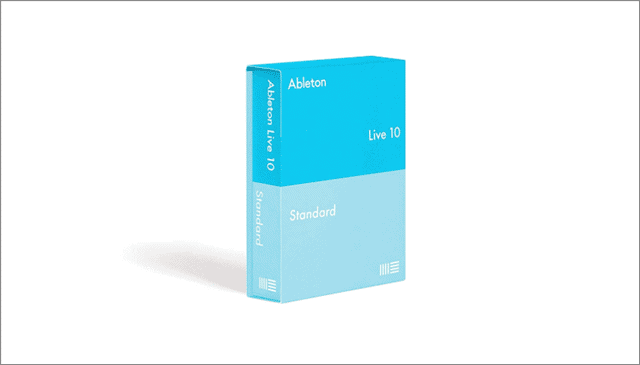 One of the best music making software, Ableton Live 10 is for professional DJs and music producers, and there's none beating this one. We choose this version over the Suite one since it is not bloated price-wise and extremely feature-rich. In other words, it has everything you'll need.
It has unlimited MIDI and audio tracks. You can capture MIDI and learn some triggers. The software also includes some complex warp features. The library consists of 10GB of songs and more than 1800 different samples and loops. The beat making software enables you to unleash your creativity with the five built-in instruments which allow you to lay down your self-made beats and original melodies.
Ableton Live 10 also consists of 34 baked-in audio effects, so anyone on the lookout for post-production won't miss out on anything. If you want to get an expertise in the software, you can also check the online Ableton tutorials and courses.
Check out Ableton Live 10 here
2. Propellerhead Reason 10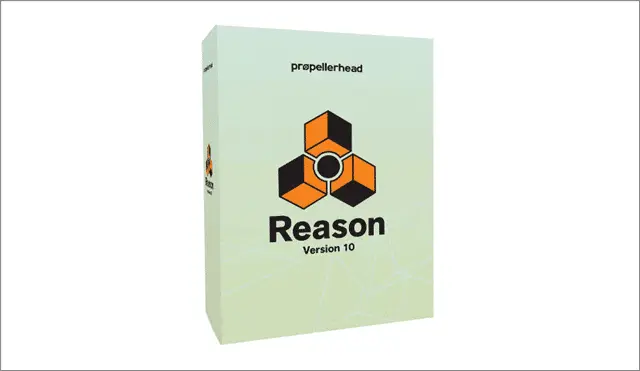 This full version of Propellerhead Reason 10 is not cheap on the pocket since it includes all the premium features anyone into music production needs. You get tried-and-tested software instruments – Europa Shapeshifting Synthesizer and the Subtractor Synth to name a couple.
The best music software, Propellerhead Reason 10, also gives you a host of exclusive effect plugins. Wondering which ones? Here are the best offerings – RV-7 Digital Reverb and BV512 Vocoder. Users also get unlimited MIDI tracks and audio. The software makes available Virtual Studio Technology (VST) and ReFill support which ensures that you produce high-quality and thoroughly professional tracks.
Although the people using Ableton Live 10 may be bigger in number, Propellerhead Reason 10 has a loyal bunch of enthusiasts who choose this one over anything else.
Check out Propellerhead Reason 10 here
3. iZotope Ozone 8 Advanced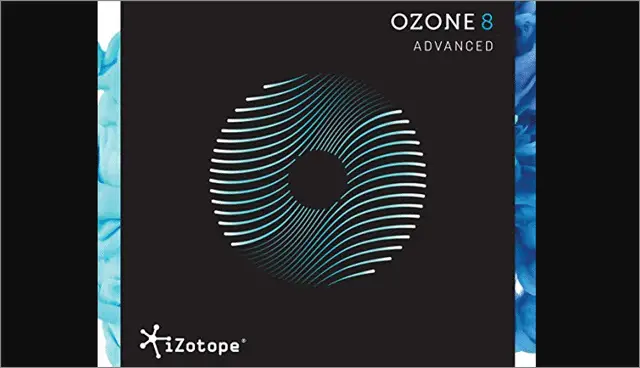 The last step in the music production process is mastering. It comes when you're building up your home studio's software capabilities. But, after you've spent all the time producing and mixing your creation and you want the most professional-sounding tracks; get hold of this amazing music software.
Ozone 8 is the latest and the most advanced flagship mastering plugin from iZotope. It offers a deep set of modern functionality which ranges from tons of stereo options to a smart track recognition algorithm. Their EQs are undoubtedly some of the most trusted and reliable in the software world. They have also pioneered the concept behind a dynamic EQ which changes with the scope of the song.
iZotope Ozone 8 Advanced offers a host of vintage compressors and maximizers. The software also comprises tape delay units to mimic the old-school hardware rack units. These units are available in the standard edition of the beat making software, but you can only port them to your DAW as plugins if you buy the advanced version.
Check out iZotope Ozone 8 Advanced here
4. Native Instruments Komplete 11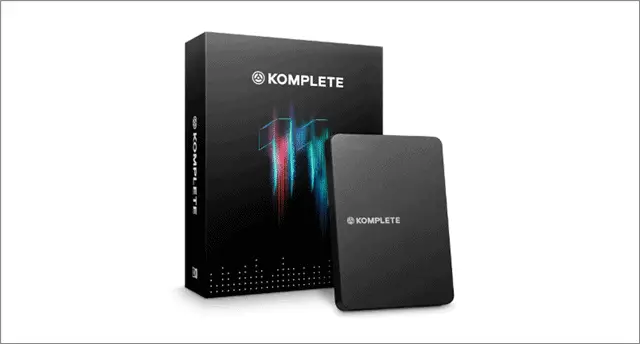 When it comes to plugins, this beat making software brand needs no introduction. In addition to their Komplete line, which comprises the umbrella collection housing most of their plugin software, Native Instruments offer some of the music world's most exemplary synth sounds with Reaktor for quite some time now.
Although Komplete 11 comes with a steep price tag, it has a boatload of features that justifies the pricing. The software consists of 45 different top-notch plugins which consist of more than 13,000 sounds and around 15GB of samples and effects.
Users get Reaktor 6 for all their synth needs and a range of favorites including – Kinetic Metal, Una Corda, and Replika. It, therefore, gives you a fantastic bang for the high price you pay to avail of the software. If you're looking for a one-stop-shop for adding synth plugins to your Digital Audio Workstation and lay down the perfect melody, get your hands on Komplete 11.
Check out Native Instruments Komplete 11 here
5. Waves Diamond Plugin Bundle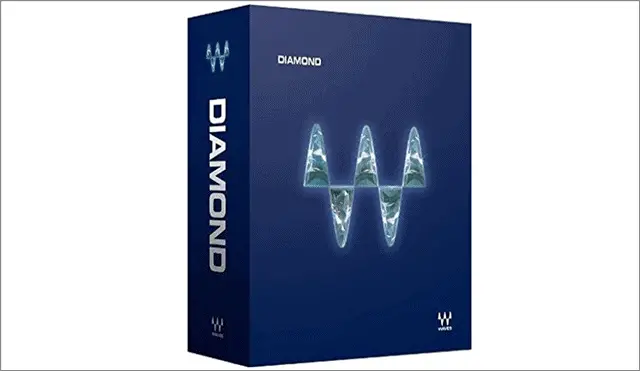 When you purchase plugins for your DAW, there are a few factors you need to consider. Firstly, what plugins are already existing in your software? If you think it's not enough, then it's time to shell out some extra cash on plugins that complement what your workstation has. And, if you're doing so, it is best to spend a little more on a worthwhile bundle.
Wave is a high-end brand of mastering and effects plugins and they specialize in putting together their products for the best deal. We are talking about the Diamond Bundle here which is one step above the previous Mercury Bundle. Users get more than 65 different mastering and mixing options, including various dynamic plugins like exciters and compressors. They also get EQs and reverbs and can get their hands on pitch correction and spatial imaging.
The premium brand has also remodeled some vintage hardware units to mimic a few of those classic sounds in your mix. You must get your hands on this beat making software.
Check out Waves Diamond Plugin Bundle here
Conclusion
We've listed the best paid and free beat making software for music producers, DJs, and music enthusiasts which will help them in creating tunes of their choice. The free ones are great if you like the sound of getting musically creative on your device without the financial outlay. The paid options are heavy on the pocket and are mostly used by people who are in the music creation process for a living.
Among the free ones, we'd pick FL Studio 20 and Tracktion T7 DAW for Windows users. If you're looking for the best free music making software for iOS/Mac, go for Apple Garageband. In the paid category our personal favorite would be Ableton Live 10. Best mastering plugin? iZotope Ozone 8 Advanced. Best synth plugin? Native Instruments Komplete 11. Best plugin bundle? Waves Diamond Plugin Bundle.
Also, if you do not want to spend a hefty amount of money for a full-fledged Digital Audio Workstation (DAW) immediately, the free beat making software is ideal for you.
(Article Updated on 22nd April 2021)