PayPal is one of the most widely used payment processors all over the world. Apart from allowing users to accept and send money quickly, it ensures safe financial transactions. However, there are undoubtedly other factors that might compel users to consider a feasible PayPal alternative.
With the age of technology on the rise, payments are steadily becoming digital. You need to use at least one payment processor for making transactions. If you own a large or medium-sized business, having a payment processor is an absolute priority.
25 Best Paypal Alternative To Consider
For starters, PayPal does not provide seller protection for digital goods. Many alternatives to PayPal charge lower fees; PayPal charges 3.7% plus USD 0.30. Added to that, this payment gateway is also infamous for freezing accounts. Your account is randomly gone for around six months, and they do it without informing you in advance.
We've listed the best PayPal alternative options to decide which one suits you, your customers, and your business the best.
1. Payline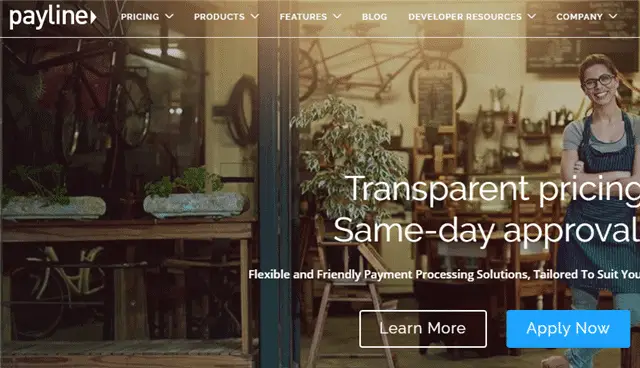 Payline offers online, mobile, and in-store payments. If yours is a retail business, Payline would be more flexible and cheaper than PayPal. The PayPal alternative does not follow the regular static pricing schedule. It provides solutions via an interchange-plus pricing system. Hence, the fees differ consistently depending on the kind of cards you process.
In the payment processing space, the interchange model is the most transparent. The only difficulty users might come across is predicting their future expenses. The features you can avail of depends on the package you select. Spark and Surge packages, for example, are well-tailored for small businesses. Enterprises can get their hands on the Payline Shop package. The transaction rate is $0.20 per transaction.
What do we like about Payline?
The interchange pricing policy is flexible and transparent.
The payment processor offers various in-store credit card processing packages with robust supporting hardware.
Offline transaction fees are much cheaper when compared to PayPal.
Where can Payline be better?
Payline does not come in handy for forecasting future expenses users might incur via the interchange-plus pricing model.
2. Square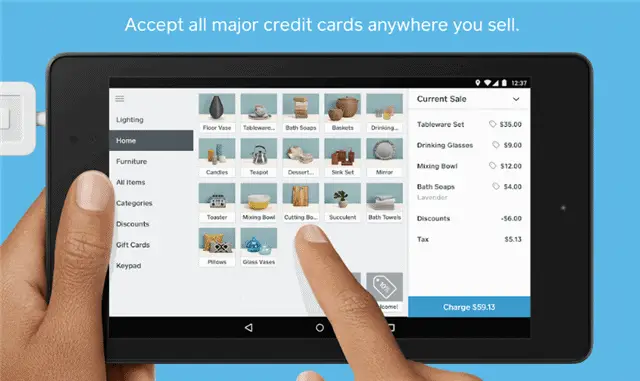 Square vs. Paypal? Did this thought ever cross your mind? We'll sort it out for you.
Square has much more to it than just being a simple payment processor. It makes an online store plus domain available for free and incorporates this with invoicing, shopping cart linkings, and card information storage vault. Users get POS(Point Of Sale) and mPOS integrations for free for card processing.
When we compare PayPal vs. Square in terms of popularity, the latter is not that popular. Credit card payments are available for users based on the U.S., U.K., Japan, Canada, and Australia only.
However, this PayPal alternative attracts a substantial number of users because of the multiple features it offers to small enterprises. Leaving aside the free supplementary provisions we told you about, Square enables users to extend the entire platform. You can do so through add-on solutions, such as payroll, employee management, and booking appointments.
PayPal vs Square fees? Square charges 2.65% per card-present transaction; 2.9% + $0.30 for Invoice and Online Store Sale; 3.4% and $0.15 per manual transaction; $0.10 for tap and PIN sales.
What do we like about Square?
The payment processor includes a free domain and an online store.
It offers comprehensive solutions and is an all-in-one payment gateway.
It does not charge monthly fees.
Gives growing businesses extra add-on services
Where can Square be better?
Only available in the U.S., U.K., Japan, Canada, and Australia
Square is not an ideal platform for merchants you indulge in taking high-risks
Since Square is a third-party payment gatherer, it accounts hold the risk of being unstable.
3. Shopify Payments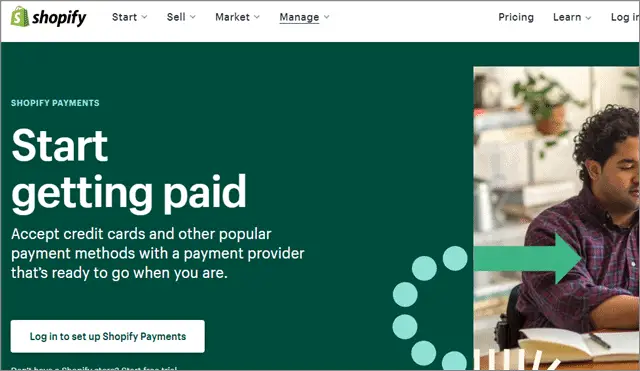 If you have used Shopify, you will be familiar with Shopify Payments. It is a payment processing platform that is a part of Shopify by default.
Therefore, you need not use an external payment portal. Users can simply manage all their transactions and payment processing systems from Shopify's main panel. This results in a secure connection between the online shopping site and your payment system. One of the top alternatives to Paypal, Shopify, is not just about online payments. It makes available Point Of Sale hardware to support in-store payments.
The accompanying features of this PayPal alternative are very enticing. If you use PayPal on Shopify, you have to pay 0.5-2% transaction fees apart from the regular card processing charges. Shopify Payments, on the other hand, qualifies users for zero transaction rates.
So, fundamentally, you only pay for the card processing fees, the rates of which depend on the Shopify plan you opt for. The highest it can go is 2.9% plus $0.3 per transaction and the lowest being 2.4% plus $0.30. Once it is done, the subsequent payments roll out in three business days, whereas PayPal takes 5-7 days.
What do we like about Shopify Payments?
It provides an effortless payment management experience.
Shopify Payments can be incorporated into multiple platforms, including third-party payment gateways.
The tool works great with various accounting applications, thereby making reporting and accounting easy.
It does not charge any transaction fee on Shopify.
Where can Shopify Payments be better?
Available only in selected countries
Your account can be frozen without warning
It asks you to pay $15 for chargebacks.
4. TransferWise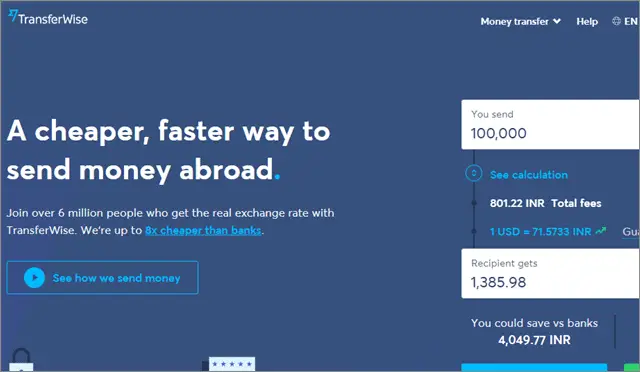 This alternative to PayPal is much cheaper for international transfers. TransferWise has a newly launched multi-currency account that is borderless. It enables businesses, freelancers, and customers to spend, receive, and send cash across borders for minimal charges.
One of the best sites like PayPal, TransferWise cuts out hidden charges and sticks to one transfer fee. Want to know how the money moves around? Well, it is pretty impressive.
Let's consider that you reside in the U.S. and wish to transfer money to a family member in Italy. You initiate the payment. The money reaches TranferWise's bank account in America. It then proceeds the payment to your family member from the TransferWise Italy bank account. It uses the current exchange rate.
Therefore, money doesn't cross borders. This keeps the rates lower and makes the transfer process fast.
What do we like about TransferWise?
This PayPal alternative is the cheapest tool for initiating international payments and money transfers.
Their new borderless account enables users to initiate money transfer between more than 40 countries.
The pricing is transparent.
Since the money never actually crosses borders, it facilitates fast transfers at lower rates.
Where can TransferWise be better?
Users cannot receive or send money if it is not a bank transfer.
With the borderless account, users can only receive the money in USD, EUR, GBP, and AUD.
As of now, users do not get extra features like recurring billing.
5. Payoneer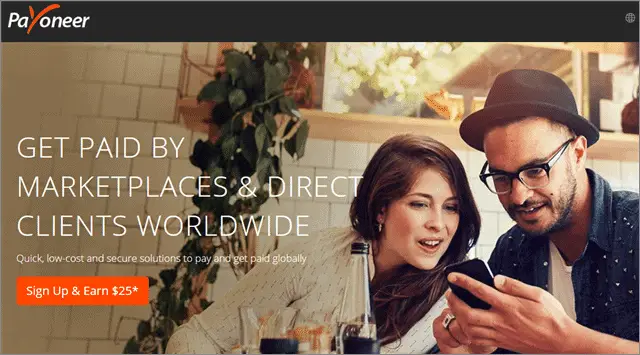 Payoneer vs PayPal? Has this thought ever crossed your mind? We'll sort it out for you.
Payoneer gives you an online account and a debit card. Shopping for stuff online is a breeze, and receiving and sending money takes one step only. The main advantages come in with the debit card. Users can walk into a brick-and-mortar store to use their Payoneer account, and accessing the ATM becomes feasible.
Payoneer has immersed itself in the global payments market as well. This PayPal alternative offers tools for sending payments to and from clients and getting paid. Payoneer's transaction fees are $2.99 for a local bank transfer and $15 for a USD SWIFT transfer.
What do we like about Payoneer?
It offers some handy tools for freelancers who accept money from clients, especially in international payments.
You can use the tool everywhere in the world.
The transaction process does not require any programming know-how.
Setting up an account with this PayPal alternative can be done in no time.
You get easy access to your funds through the ATM or your bank account.
The pricing is simple; the billing cycle is monthly.
Where can Payoneer be better?
Customer service could have been better
While transferring money to a bank account, users have to pay a fee. PayPal does this for free
Accepting credit cards results in a high fee
If you go to the ATM, be prepared to shell out a large fee.
6. 2Checkout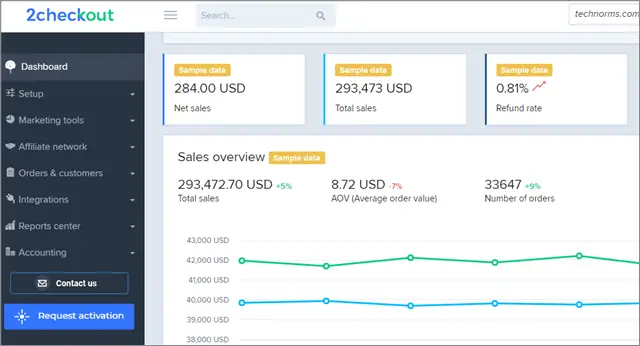 2Checkout is very similar to PayPal and one of our favorites. It mostly focuses on accepting and making payments globally. PayPal is limited to a few countries when it comes to receiving payments. 2Checkout aims to change that.
The charges in the United States are similar to PayPal. However, other countries provide better rates while making transactions and accepting payments from clients and customers.
You can check out the pricing and compare if 2Checkout is more affordable in your country than PayPal. One of the top services like PayPal, 2Checkout makes it to our list mainly because of international payments. Irrespective of where you are located, you will not have any issues.
What do we like about 2Checkout?
It does not charge any setup or monthly fees.
The PayPal alternative accepts all fundamental payment options, including PayPal, credit and debit cards
Users can choose from 15 languages, 8 payment types, and around 87 currencies.
They protect you from fraudulent activities. It is mandatory to clear more than 300 security rules for all the transactions.
The checkouts are easy to handle and localized. You can customize it too.
Users can set up recurring bills for their clients and customers.
Where can 2Checkout be better?
If you are accepting payments from customers outside of the U.S., a 1% fee applies.
You are charged $20 for all chargebacks.
The fees for currency conversion is 2-5%, more than the daily bank exchange rate.
7. Skrill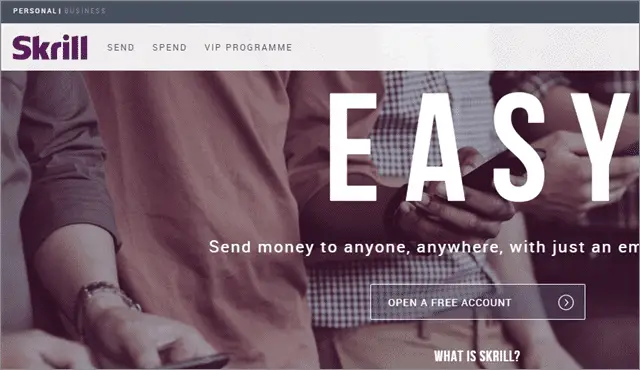 One of the best apps like PayPal, Skrill, has the same fees and rates as PayPal, and a simple interface. Making international payments is very easy with Skrill. And why do we say that? The money can be transferred and sent immediately to a debit card that Skrill sends you. You can use the debit card anywhere you want, including ATMs.
Are you ready to get your hands on this alternative to PayPal?
What do we like about Skrill?
Setting up the account is very easy
It offers solid security
You can use your Skrill account anywhere in the world
Uploading funds and receiving them is almost free
To accept or make a payment, all you need is an email address
Want to gamble and play games with money? Well, Skrill is fully equipped with all the system requirements.
Where can Skrill be better?
If you have to send money to another Skrill wallet or email id, it will cost you 1% of the total amount sent.
The customer service can be better.
Skrill has rigorous tools for preventing fraud. So, the users might find that their account is frozen. However, this happens to PayPal, as well.
8. Google Pay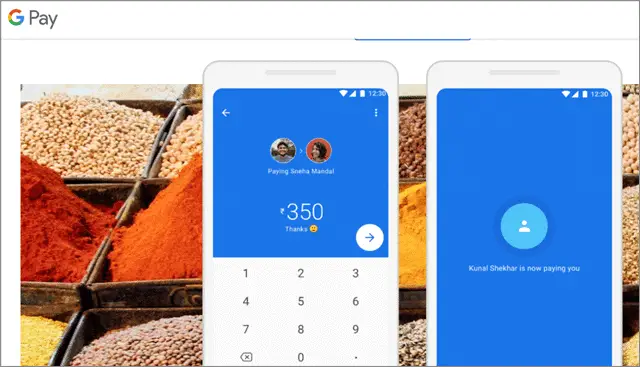 Google Pay is undoubtedly the best choice for you to store your credit and debit cards. It makes spending money online easy. Regarded as one of the best PayPal alternatives, Google Pay enables users to put all their cards on their phones to facilitate spending at physical locations.
However, Google Pay isn't your trademark go-to payment gateway if you are handling large businesses. It is more feasible for those working in the retail sector. If you have small or large shops or stores, Google Pay is almost a necessity you must have to ensure secure and easy spending for your customers.
What do we like about Google Pay?
Google Business enables users to accept Google Pay from buyers and customers, irrespective of whether it is on a website or physical store.
This PayPal alternative offers reliable security.
It only takes a few seconds to make and receive payments.
Making payments from your smartphone is Google Pay's primary feature, and it can be done both when you are near the person or far away.
There are no fees; you are not charged anything extra.
Where can Google Pay be better
Minimum requirement iPhone 10.0 and Android 5.0 (Lollipop)
The security is not fool-proof
9. Stripe
Before choosing a payment gateway for your business or personal transactions, it is always important to go through a bunch of gateways to know which works the best for you. Be it Stripe vs Square or PayPal vs Stripe, comparisons are necessary for the best possible solutions.
Stripe is an immensely popular PayPal alternative, and some eCommerce websites also state this platform as their most preferred payment processor. For instance, it's been long since Squarespace has been working with Stripe, and Shopify also makes its Shopify Payments available via Stripe.
Stripe disregards the need to possess a merchant account and gateway. It handles everything from collecting payments to making sure that the money is sent to the bank. Stripe charges necessary transaction fees that are almost the same as PayPal. As long as you settle for transactions under one million, Stripe charges 2.9% plus 30 cents per transaction.
What do we like about Stripe?
The payment processor puts your transaction money in a bank account automatically.
It accepts payments from companies and people across the world.
Stripe makes real-time fee reporting available.
Mobile payment options are available.
It supports Apple and Android Pay.
Users only need to pay for what they use.
The pricing is transparent; there are no setup and monthly charges.
Where can Stripe be better?
Users need to wait for more than a couple of days after making the transaction to get access to the cash.
The interface might seem intimidating at first and requires some programming knowledge.
You can accept payments from anywhere in the world; merchant accounts are only accessible to the residents of the U.S., UK, Australia, Canada, and some European nations.
International cards charge you an extra 1% transaction fee.
10. Authorize.Net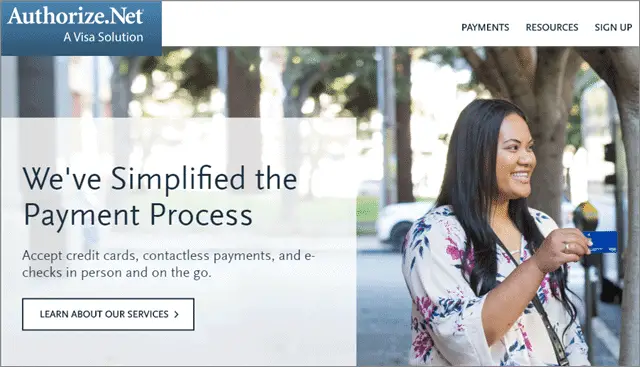 Authorize.Net is immensely popular with online stores since it provides good quality customer service, decent rates, and a user-friendly interface. Although users cannot receive and send payments to family and friends, this PayPal alternative for personal use enables you to accept payments through the mail, internet, retail terminal, and mobile phones.
What do we like about Authorize.Net?
They have more than 400,000 merchants as authorized users.
You get a free mobile app and swiper with your Authorize.Net account.
More reliable and secure than most PayPal alternatives.
They do not charge you any setup fees when it comes to a merchant account or payment gateway.
Their customer service is undeniably the best in the field.
Where can Authorize.Net be better?
Users do not get personal finance and sending tools like they do in PayPal.
The monthly gateway charge is $25.
Chargebacks are $25.
For international transactions, they charge you an extra $1.5%.
11. Braintree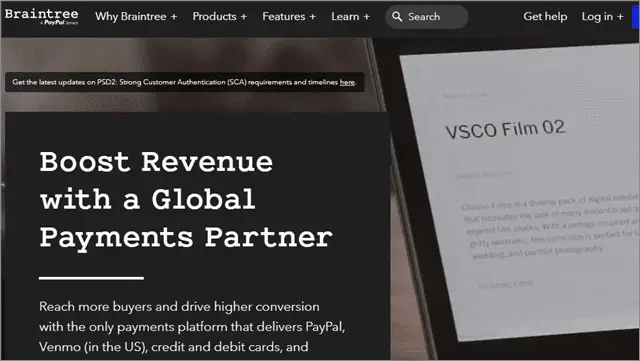 Apart from being a recurring billing platform and a payment gateway, Braintree enables users to store their credit cards, just like Google Pay. Although it is full of personal finance features, Braintree is ideal for merchants. It is owned by PayPal but runs as an independent company competing quite at par with its parent organization.
As compared to PayPal, Braintree makes available a more advanced list of features. They have a specialized marketplace payment process. Braintree allows both mobile and online payments. It charges 2.9% + $0.30 per card or digital transaction.
What do we like about Braintree?
The pricing of this PayPal alternative is simple; it includes all kinds of payment methods, including cards, Venmo, and PayPal.
The customer support service is dependable.
Users can store credit cards and collect recurring billing.
Where can Braintree be better?
If you want to implement this payment processor on your website, you need to have prior programming knowledge.
Users require a separate merchant account for Braintree's system to work.
Even after you've paid the main transaction fee, you might be asked to pay some random ones you have no clue about.
12. Dwolla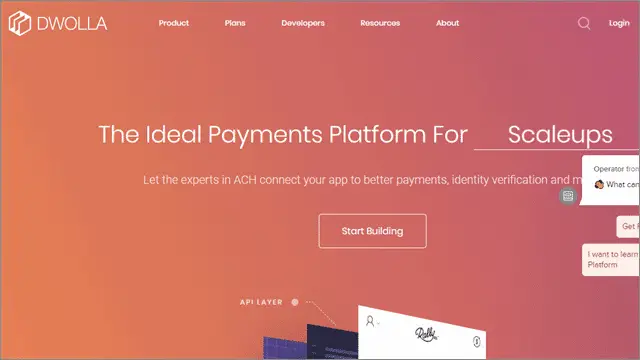 Dwolla is quite similar to PayPal. It enables users to receive and send payments to individuals and companies, but Dwolla's most striking feature is that it specializes in ACH bank transfers. Therefore, you should definitely get your hands on Dwolla if you intend to accept or send various bank transfers.
Dwolla isn't a card processing platform like PayPal. It enables you to transfer funds by being directly linked with your bank account. The best part about eliminating cards is that the transaction fee stays low.
Dwolla's primary aim is to help users with a web-enabled device to facilitate transferring funds at the lowest rates. To achieve this, they do not charge anything while processing funds under $10. Also, every transaction costs you a fixed rate of $0.25. This makes PayPal's charges (2.9% plus $0.30) seem incredibly high.
What do we like about Dwolla?
Dwolla's branding tools are simple to use and powerful.
Bank transfers with this PayPal alternative are secure.
The transaction fee is as low as $0.25%.
Dwolla offers instant cash transfer.
If required, the sender can send across the transaction fee.
Where can Dwolla be better?
Making payments is not possible if both send and receiver do not use Dwolla.
You cannot access it if you do not reside in the U.S.
Dwolla Business charges users monthly fees, which are not pocket-friendly.
13. Intuit
One of the best alternatives to PayPal, Intuit, provides users with a whole suite of tools based on what they need. It is sought-after, and users can also make some money with the QuickBooks tool. If you plan to integrate with QuickBooks for accounting functionality, Intuit is the best solution.
Intuit can combine with QuickBooks. It also similarly sends invoices like PayPal.
What do we like about Intuit?
You get access to mobile payments anywhere across the world.
You can get your hands on TurboTax.
Users are given the option of adding a ''Pay Now'' button on their website.
Where can Intuit be better?
If you are not working with QuickBooks, the rates are very competitive.
You would probably not choose this option if you're looking for a PayPal alternative for personal use.
14. Amazon Pay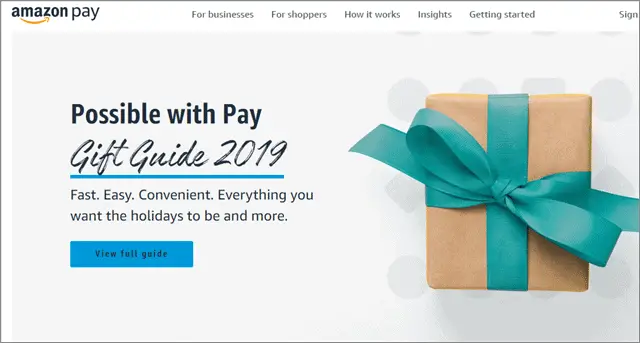 Amazon Pay vs PayPal? Has this thought ever crossed your mind? We'll sort it out for you.
When it comes to enabling users to check out of their online store, Amazon Pay is the best option. It accelerates the whole process, very much like PayPal. It can be compared to a Facebook login where you already have all the information stored. Therefore, the login or checkout when you are using Amazon Payments is much faster than any other regular shopping cart and checkout.
What do we like about Amazon Pay
The transaction charges are similar to PayPal.
The security is advanced.
If users start with an Amazon account, the signup process and interface is straightforward.
Everyone is familiar with the eCommerce giant, so your clients and customers will have it easy while paying.
Where can Amazon Pay be better?
This PayPal alternative sometimes charges you random fees like cross-border and domestic processing fees.
To integrate with your online store, you might require some programming knowledge.
15. Worldpay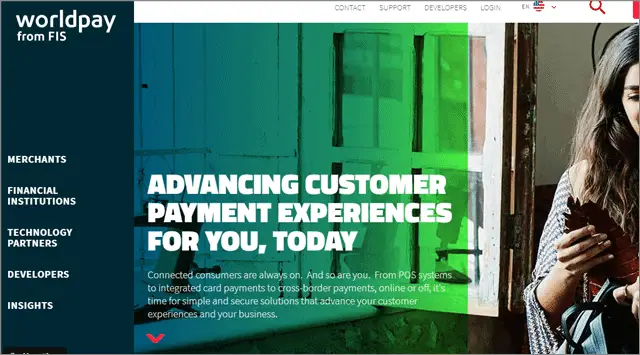 One of the top PayPal competitors, Worldpay is a payment processing system that includes multiple payment methods, including your debit and credit cards. It extends its network globally, just like PayPal.
Another major similarity between PayPal and Worldpay is that they both allow offline and online card transactions. Therefore, just like PayPal, users can leverage Worldpay in their eCommerce business and in-store.
In the case of offline payments, Worldpay supports a wide array of channels. Users can make full use of its ATM processing and Point Of Sale systems. You can also take advantage of its cell phone payment function to accept cash and cards.
The PayPal alternative extends diversity to its pricing schedule, which offers tiered and interchange-plus packages. The amount that users pay every month does depend on their average monthly processing volume and the history of transactions.
Offline card processing is charged at the regular rate of 2.9% plus an additional $0.30 for every transaction.
What do we like about Worldpay?
It is a large-scale global payment network.
The pricing schedule is not rigid.
It offers customer support 24/7
Worldpay incorporates a variety of offline processing options.
Users can put the interchange-plus pricing policy to good use for improved transparency.
Where can Worldpay be better?
If you terminate the service early, it will cost you $295.
Users need to enter into a three-year contract.
Worldpay's free terminal offer cannot be trusted.
16. WePay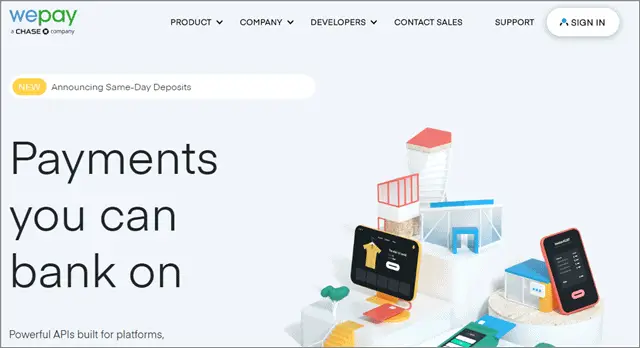 This alternative to PayPal was launched to compete directly with the latter. WePay is a card processing solution to primarily support online payments. However, it is yet to come up with a powerful in-store processing framework to boost this process.
WePay's online functionalities are not limited because of the lack of brick-and-mortar support. Users will be able to set it up in a hassle-free manner and take full advantage of its security features to make room for regular eCommerce transactions.
WePay vs PayPal? Well, WePay outshines the latter where online crowdfunding is concerned. WePay's Application Programming Interface and features are perfectly optimized to suit this kind of transaction. WePay integrates seamlessly with various third-party payment gateways. However, you will be a bit surprised to know it cannot accept payments from PayPal.
You are charged 2.9% plus $0.30 fees for every card transaction. If you are using ACH payment processing, the fee is 1% plus $0.3 for each transaction. WePay does not let you incur any other charges.
What do we like about WePay?
It provides users with a flexible Application Programming Interface.
This PayPal alternative is ideal for crowdfunding.
It supports a wide range of diverse payment options.
Users can get their accounts up, ready, and running quite fast.
It does not ask you to pay any monthly charges.
What do we love about WePay?
It does not include in-store card processing options.
WePay cannot receive funds from PayPal.
The eCommerce features that WePay boasts of are not as powerful as that of PayPal.
17. Klarna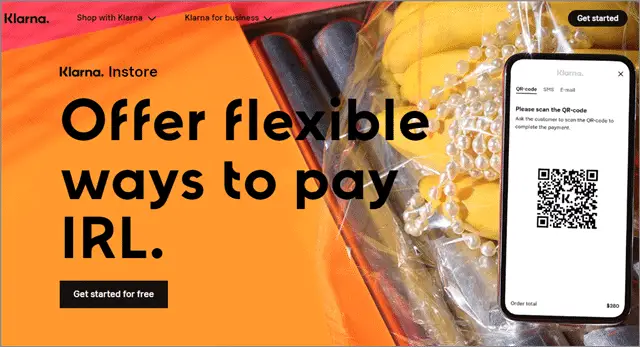 One of the best sites like PayPal, Klarna's AI system quickly analyzes a user's potential risk based on their transaction history, time of purchase, and other details. Hence, it accepts or rejects the purchase within a few seconds. The order fulfilments follow next. The customer is usually given a couple of weeks to clear the payment.
This indicates that while the customers can shop conveniently, Klarna incurs most of the risk. Therefore, we can say that Klarna is deeply involved in its customers' eCommerce order fulfillment process.
To get in direct touch with banking, users do not need to sign up with the payment processor. They can go ahead with their regular online banking details and authentication, and bam, you're good to go!
While using PayPal, on the other hand, you need to register and load your account before conducting transactions.
What do we like about Klarna?
You can buy products and pay after the delivery.
The checkout process of this PayPal alternative is not cumbersome.
You can pay for your purchases in installments.
If the products are returned, customers do not have to pay anything.
Merchants receive payment by Klarna upon checkout.
Where can Klarna be better?
It sometimes declines your orders without any reason.
Getting refunds is time-consuming.
The customer support does not respond promptly.
18. ProPay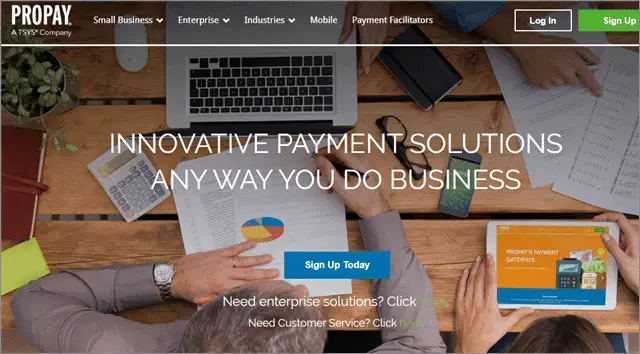 One of the best services like PayPal, ProPay offers payment solutions for enterprises, small businesses, various industries, auto dealers, and direct selling. They facilitate payment and credit card processing while offering commission payment options and global disbursement.
ProPay also offers payment solutions to Software as a Service (SaaS) platform, software providers, and marketplaces. It makes available pay-by-text and 'one-click' email payments. The transaction rate differs according to the payment plan you opt for.
What do we like about ProPay?
Flat-rate pricing
No monthly minimums
It is suitable for eCommerce
It is good for the direct selling industry
Where can ProPay be better?
They charge you a setup fee.
Users also need to pay an annual fee.
ProPay is not a feasible option for high-volume retail.
19. Venmo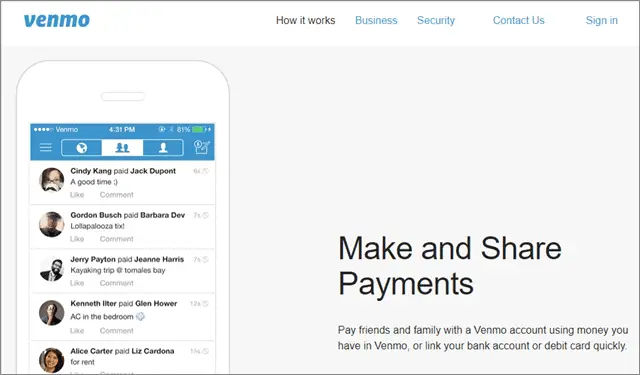 You have probably used Venmo before to either pay a friend back for dinner or while booking tickets for a concert. But, not many people are aware of the fact that it works for business transactions also.
You can add the platform to your smartphone by downloading Android and iOS apps and using Venmo's social benefits. This is beneficial for your business's bonus marketing.
Users need to integrate with either PayPal or Braintree to add this PayPal alternative as a payment option. However, if the payment processor's social aspect of payment intrigues you, give it a shot.
What do we like about Venmo?
It is easy to set up. The software is pretty organized and easy to use
It is free and on your smartphone
Users can make quick payments and deposits to their bank accounts
Where can Venmo be better?
They charge a small percentage for instant transfers to bank accounts or cards.
There is a lack of security.
The customer service is not up to the mark.
Since transfers do not take place instantaneously, fraud is possible.
Check out apps for Venmo on Android and iOS
20. Wirecard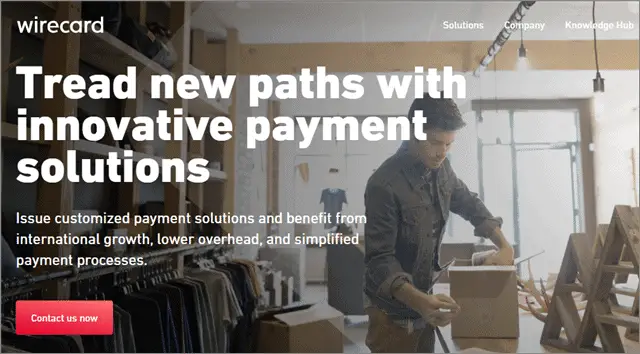 Wirecard is the best PayPal alternative and an excellent choice for anyone who is into a globally focussed business. They work with more than 100 transaction currencies and are connected to approximately 200 international payment networks.
Wirecard offers services like in-store payment, risk management, and mobile payment. Other special features include value-added services and integration.
Are you looking for a multi-channel payment option? You should try Wirecard.
What do we like about Wirecard?
Wirecard accepts payment worldwide.
The process is secure, transparent, and efficient.
It offers risk management.
Offers integration and testing solutions
Comes with innovative card technology
It facilitates cashless payment at every PoS.
Where can Wirecard be better?
A lot of users have issues in the initial setup stage.
The customer service is not up to the mark.
You might be randomly charged some fees of which you know nothing about.
21. BlueSnap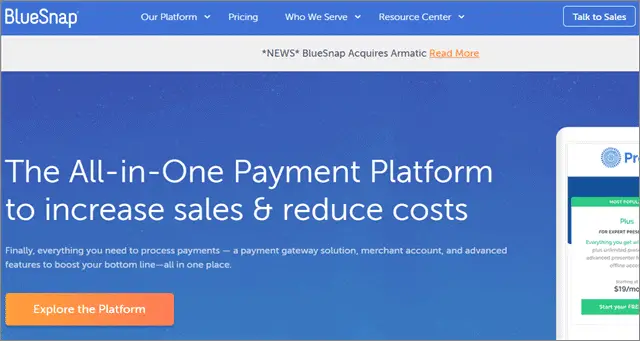 With BlueSnap, you get a merchant account, a payment gateway solution, and a host of other features. This all-in-one payment platform facilitates an increase in sales and a reduction in costs.
It includes in-built tools that advance payment conversions. BlueSnap's intelligent payment routing offers chargeback and risk management, payment analytics, and the ability to process more than a hundred global payment types.
It unites with the platforms you might already be using, including your Enterprise Resource Planning and Customer Relationship Management systems, and your shopping cart to make execution a breeze. One of the best apps like PayPal, BlueSnap does not bombard users with any monthly maintenance charges in the first year. It offers a flat transaction rate of 2.9% + 30 cents.
What do we like about BlueSnap?
It is a complete payment system.
BlueSnap is very secure.
It offers payment analytics and multiple ways to make payments.
Where can BlueSnap be better?
Flat-rate pricing is costly.
If you are a trader processing less than $2,500, you will have to pay $75 every month as account maintenance charges.
Customer service is not available outside of the U.S. business hours.
22. Merchant Inc.

This PayPal alternative for eBay is different from PayPal in several ways. Firstly, Merchant Inc. delivers funds directly to the user's account, thus giving them full federal protection. Therefore, users can fight their disputes directly.
Next, set up and application fees are incorporated without any extra cost. Debit and credit cards are also accepted directly on the website, so the customers do not need a PayPal account.
You receive payments within 2-3 business days, unlike PayPal. Lastly, it's Advanced Fraud Detection Suite enables users to customize filters and direct the way in which fraudulent transactions and activities are handled. The transaction rate of Merchant.inc is $0.25 per transaction.
What do we like about Merchant Inc.?
Merchant Inc. accepts all credit cards.
Online Terminal for in-person and phone transactions
It offers credit card processing services from companies that are high on risk.
It sends invoices to your customers via email.
Where can Merchant Inc. be better?
It turns out to be costlier than the other services
Customer service is not up to the mark
23. Viewpost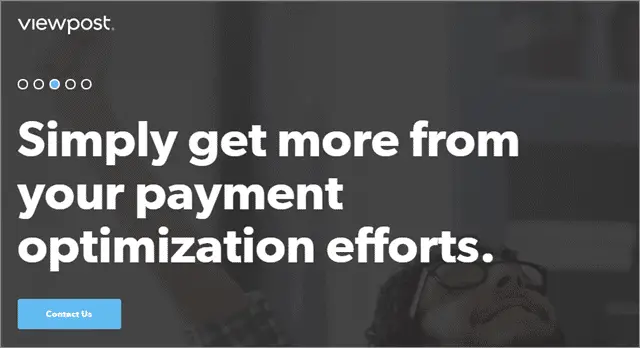 Viewpost enables users to access early payment discounts, which facilitates greater control over working capital. You can also send and track professional and custom-made bills and invoices using this PayPal alternative
Users can also save time because of Viewpost's full-featured billing and payment solution that works irrespective of whether you are a company or a freelancer. You are charged $14.99 per month, plus the transaction fees.
What do we like about Viewpost?
You can track the status of your invoices.
Users can control their cash flow by sharing comments on their invoices to communicate the same with customers.
Earn cash back on payments.
Where can Viewpost be better?
It does not have all the states on the list, for example, New Jersey.
The customer support team is not responsive enough.
24. Payza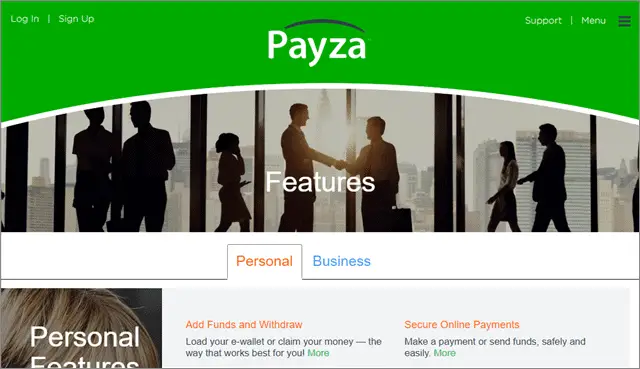 Are you on the hunt for a payment gateway that works with Bitcoin? Get your hands on Payza. This PayPal alternative allows users to send and receive money quickly from anywhere across the world. It also enables you to process your payments on any of the eCommerce websites.
Payza supports bank accounts, credit cards, and Bitcoin, to name a few. It accepts transactions in more than 25 currencies worldwide.
You can add payment buttons to your website and use their shopping cart integration. Payza also centralizes your product management and handles corporate disbursements with one simple click.
What do we like about Payza?
You can make good use of the shopping cart integration.
The online payments are secure.
You can avail of local payment options and make good use of the payment buttons.
It supports multiple currencies.
Where can Payza be better?
The fees charged for transferring money are expensive.
Some of its business practices are bizarre.
Poor customer support.
25. FastSpring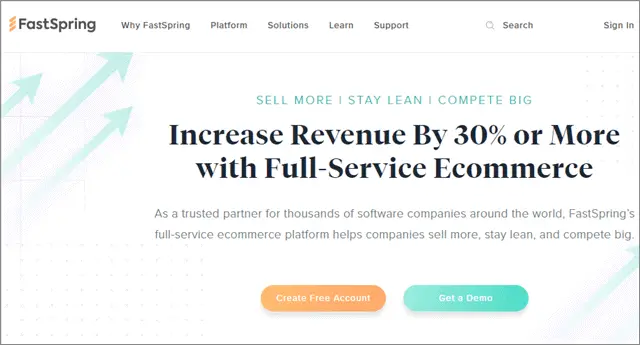 FastSpring is an ''end-to-end'' spending and purchasing platform. The eCommerce payment website specializes in agencies that sell content, software, and online apps. Regarded as one of the best PayPal alternatives, FastSpring enables global subscriptions and payments for digital companies while integrating with digital products, users need to grow their business.
FastSpring offers omnichannel distribution enablement and popup checkout counters for customers. They also make recurring billing and subscriptions available. What's more, FastSpring makes global payments easy by giving the users a localized experience. This PayPal alternative also offers tax management help.
What do we like about PayPal?
It builds and supports a global payment portal that gives users the ability to indulge in safe and secure transactions.
If yours is not a very big company, FastSpring removes the worry about the eCommerce process and everything that it entails.
It makes sure the purchasing experience of every user across the world is localized and effortless.
It is a cost-effective solution.
Where can FastSpring be better?
The dashboard is outdated.
It is not easy to set up.
It requires technical knowledge to integrate FastSpring with your site seamlessly.
Conclusion
PayPal comes with its advantages, but there are too many other options you might want to try. If yours is a service-based business that involves too many international transactions, go for TransferWise. Use Google Pay since it is fast, effortless, offers free payments, and of course, comes from a well-loved brand.
Stripe is ideal for businesses looking for a flexible and intuitive API. Payoneer offers an all-round payment solution for medium-sized enterprises. Authorize.Net offers incredible customer support, Square is best for businesses that focus on selling in-person, and Braintree is for huge corporations and businesses. Irrespective of the suggestions made above, users can opt for any PayPal alternative as per their choices and needs.