A smartphone is one of the most important personal possessions for every user. It contains sensitive information, and at times, applications that we wouldn't want anyone to access or see. But what if your smartphone falls into a stranger's hands? Your phone security is just a touch away from being compromised. So, to make sure that your phone and data stay protected, it's vital to know how to hide Apps on Android.
There can be various reasons why a user might want to hide applications. Some might want to keep sensitive information protected from the prying eyes of strangers. At times, bloatware applications also cause unnecessary clutter that can affect the user experience. In such cases, hiding these apps maintains clarity on a screen.
How To Hide Apps On Android And Maintain Privacy
Not only Android, but you can also hide apps on an iPhone. There are various ways to hide apps on Android phones; you can go with any of the methods we have mentioned in this article. Let's have a glance at these methods.
Disable The Application
Disabling applications isn't exactly what you call hiding them. However, disabling an app will remove it from the App Drawer and force it to stop using the system resources.
To start with, go to the Settings app on your Android phone and tap on Apps. Then, click on Manage Apps.
Next, select the app that you want to disable and click on Disable.
You will see a confirmation message after you carry out these steps. Tap on the Force Stop option on the App Info page. Doing this will disable the app.
Users need to be careful before choosing to go with this method. Disabling some apps might also cause system errors, so it is always good to check out the possible after-effects of using this method to learn how to hide apps on Android.
Use Third-party Tools To Hide Apps On Android
As we mentioned above, disabling some applications could harm your system settings. So, to ensure a safe method for this process, it is better to use an app-hiding app. App Hider is a great tool used for this purpose. With this app, you can disguise and conceal any other app, and they aren't visible.
Install App Hider from the Play Store. Then, open the app and click on the '+' icon to hide apps on Android. For this instance, we have decided to hide the Uber app. Click on the Import option.
You can also choose to conceal the app by disguising it as a Calculator from the App Hider menu. The name and the icon of the Uber app will be changed to a simple Calculator app.
When you open this disguised app, you will be required to enter a PIN to open the App Hider. When we look at the app in our App Drawer, the Uber app will be disguised as a 'Calculator+' application.
Strangers who use your phone will probably refrain from opening the Calculator+ app since it looks like a regular app; they won't have the faintest idea of the hidden Android apps in the App Drawer.
Use Nova Launcher or Apex Launcher To Hide Apps
Another method is to use the immensely popular Nova Launcher to hide apps on Android phones. Nova Launcher is also a fast and user-friendly launcher that enhances the look and performance of your phone.
First and foremost, download and install Nova Launcher Prime from the Play Store. After you have set it as your default launcher, open the Nova Settings application in your App Drawer. In that app, click on the App Drawer option and choose Hide apps. Select the apps you want to hide and click on OK.
Users must know that the app-hider feature is available only for the premium version of the Nova Launcher. You have to shell out a few bucks to get this app, but rest assured it's worth the money.
If you are looking for solutions to how to hide apps on Android using a free launcher, you can go for Apex launcher.
First, open the Apex settings from the App Drawer and click on Hidden Apps in the main menu.
Then, click on Add hidden apps.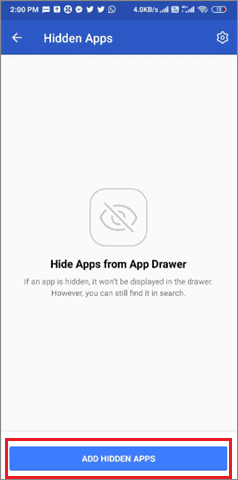 Select the apps you want to hide.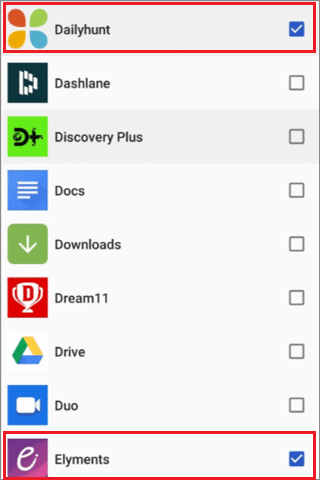 Now, go back to the screen, and you will see the two apps are displayed in the hidden apps list.
That's all about how to hide apps on Android using the Apex launcher. Once you carry out these steps, the apps won't show up in the App Drawer.
Conclusion
One feels the need to know how to hide Android phones' apps due to privacy and security concerns. Since a smartphone happens to hold personal information, data, or any such apps about a user, having impregnable security holds paramount importance. Thus, it gives rise to the need to know how to hide apps on Android.
You can either install an app-hiding application to get this job done in the smoothest manner possible. If you are a smart techie, you can go for disabling the application in question from the Settings app. If you don't wish to use third-party launchers or apps, you can use the guest mode to secure the apps. The choice of method depends on the user's understanding, needs, and requirements.
Related: Best Android Cleaner Apps For A Bloat-Free Smartphone