Home
Authors
Posts by Lorie Therese
Lorie is a coffee-chugging geek whose geekery stops at coding. She loves Android, iOS, Windows, OS X, and Ubuntu, almost equally. She'll hug anything that's a smartphone or a PC, and is willing to accept old models of any gadget, just so she can have something to play with.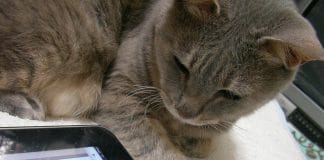 Cats are some of the most curious creatures among pets. Like dogs, they get bored, too, especially the purely indoor cats.
It's best to keep them stimulated: Aside from acquiring or building structures for them to climb up, explore, and scratch, it may be a great idea to let them play with iPad apps, as well.
Google Chrome is one of the best browsers on the market, and rightfully so. Aside from the fact that it is a Google product, it also has features that run circles around other browsers.
Here are some excellent features of Google Chrome that should compel you to have it on your PC, or even use it as your primary browser.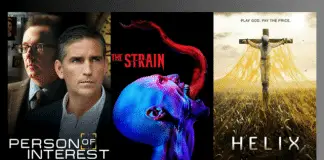 Entertainment is still a very major component of one's personal life. As the nursery rhyme says, "All work and no play make Jack a dull boy." In fact, carving out downtime is crucial in keeping productivity levels high.
Of course, one pastime is very very universal: TV-watching. And if you're a geek, we're sure you have your geeky sitcom favorites. For most, The Big Bang Theory is the go-to geek sitcom. Even if you're not a nerd or a geek, "funny" is always universal.
But for the quintessential tech geek, there may be a couple of niche sitcoms that you should watch if you haven't discovered them yet.
As you've learned from our previous selfie articles, apps can make all the difference in capturing that perfect self-portrait. However, a phone's front camera, as well as the built-in tools, can also help you look great, especially on social media.
Aside from the ever popular iPhone models which phone models from other manufacturers take awesome selfies? We at TechNorms decided to find out.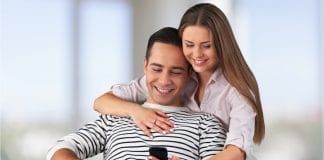 Thanks to the internet, relationships are now easier to deal with, because social networks such as Facebook and Twitter have made the world a smaller place, and communication a lot easier. In fact, long-distance relationships are more bearable.
More than the standard chat apps, there is also a growing selection of "couple apps," which are closed-circuit apps exclusive to a couple.
However, a skeptic (or a guy) might ask: "What do you need a couple app for?! Why can't the couple just use the standard messaging apps?" We answer that and list the best mobile apps for couples in this article.
Making and setting up multiple users on a Windows PC is great for using a shared computer. If you and your family share one desktop, this is a great way to ensure that each person's settings, apps, programs, files, stay locked from others' use.
But there are other uses for multiple users on a Windows PC, which you could use to organize your files, your workflow, and possibly even keep a saner work-life balance.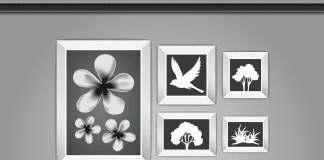 Different devices, applications and websites support different resolutions as 'optimal' ones. You can take high-resolution photos with smartphones or DSLRs, but uploading them to websites means resizing them and resizing each image one-by-one is definitely not fun. There are several desktop tools out there that can help you process images in large batches and make your job easier.
Here are some of the best Windows image resizer tools that we could find, free or premium. Take your pick.
When rumors of the iPhone SE were leaked in the latter months of 2015, the buzz was that Apple was rolling out a budget unit, closer to the iPhone 5C series. Tech pundits and bloggers were speculating that Apple was aiming for the budget-conscious market who would still prefer an iDevice as opposed to an Android. In fact, in line with the speculated positioning, rumors were rife that it would be branded either the "iPhone 6C" or the "iPhone 5SE."
However, when the latest 4-inch iPhone was finally unveiled on the 21st of March, 2016, then rolled out on March 31st, everyone was bowled over with the simplistic "iPhone SE" branding. More so with how it was presented.
When you download an app or connect to a social network, you need to accept the permissions it needs access to. For all Android devices on versions prior to Android Marshmallow, ALL permissions have to be accepted.
Granting apps and social networks access to your accounts may needlessly expose your data to people who gather it for profit. To ensure your privacy, it may be crucial for you to scour your apps and social media accounts for the kind of data you've exposed, that can be seen and used by companies .
Google Fibre's initial promise is that of blazing fast internet but it does not stop there. The service encompasses digital TV as well as phone service.
Depending on your location, Google Fiber might be offering plans from 5 Mbps Free internet to high-speed 1000 Mbps. Here's all that you need to know about Google Fiber service offerings.