Home
Authors
Posts by Sarah Hanks
Sarah is a staff writer at TechNorms.com. She is passionate about security and privacy and enjoys explaining tech concepts in the simplest way possible. She loves the outdoors, camps often and never leaves her gadgets behind.
Many people have the misconception that aftermarket CPU coolers are for those looking to overclock their CPU. It is a false notion since nowadays most stock coolers are NOT efficient enough to keep your CPU at the low temperature it requires for high performance.
A CPU cooler is a device to minimize the heat from your system and make it cooler and more efficient even at peak performance.
There are two basic types: Air Coolers and Liquid Coolers and we have a great selection of both types for your selection.
Everyone has an artist within them either it is about their interest in music or drawing or any other artistic endeavor. Drawing and painting aren't brand new to any of us; it has been the part of our studies and interests for a long time.
Painting is an art form which introduced us to brush and colour till the time smartphones didn't arrive. Today we can access each and every tool (useful for creative work) on our smartphones.
With our list of best drawing apps for Android, we are trying to help passionate artists by introducing them to all the available options, so that they can bring their imagination to life.
Have you ever been in a situation where someone corrected your pronunciation of a word or a name? Communication is a big part of our everyday lives and there are times when you are unsure of how to pronounce names or certain difficult words.
The knowledge of the correct way to pronounce names and words from different languages and cultures can go a long way towards making a positive impression.
The websites and apps listed here can help you learn how to pronounce any word. With so many apps and websites available to you to learn how to pronounce names, there really is no excuse to get them wrong.
With the advent of new wearable technology, it's never been easier to track your fitness goals. Fitness bands and trackers are the most popular accessories for serious athletes and casual users alike.
They are trendy, fashionable and extremely functional. Fitbit and Garmin are fitness band royalty and are two of the most popular and widely used brands today.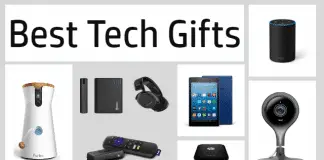 With so many options in the technology world, its never easy to decide which gift to buy. Hence we have put together a list of over 50 options for you to choose form.
For the budget-conscious, we have categorized the gifts as the best tech gifts under $50 and $100 and some more premium options at the end. Our list is a good combination of budget gifts as well as premium gifts. From a durable wireless headset to Google Daydream, the list covers all age groups.
There are thousands of Android games on Play Store in almost every genre imaginable. Many games need a strong and stable internet connection to work, which are useless if you go offline.
When you do not have internet access and you have some time to kill, your best option is to keep some offline Android games to fall back on. Our list of 30 Best Offline Android Games can help you choose an awesome game from various genres that can be played offline anytime, anywhere.
Tech giant Microsoft recently announced their next iteration of Office at Microsoft's Ignite conference in Orlando. Office 2019 is the next perpetual update for Office and includes perpetual versions of all the Office apps – Word, Excel, PowerPoint, and Outlook.
Office 2019 will have perpetual versions of Microsoft servers, including Exchange, SharePoint, and Skype for Business. 
In today's paperless world where everyone tries to be eco-friendly, all the file work is done via email or any other online transmission services. PDF is the ultimate file type that everyone has accepted globally.
Where every file work is totally oriented to PDFs, it has gotten a necessity to have a professional tool that helps you do anything with your PDF file making it more compatible, informative and uniform. Hence the solution is PDFelement 6 Pro.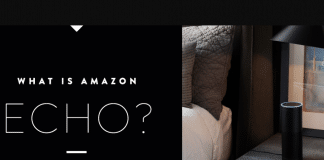 Amazon Echo is the next big thing, there is no denying that fact. With over 9 million Amazon Echo devices sold since 2014 in the US, the Alexa AI-based virtual assistant aims to fulfill all your commands, well, almost.
It's like Siri, except it doesn't reside on your phone.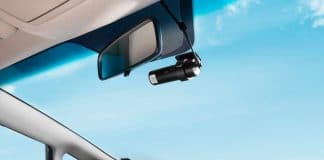 In our Dash Cam Buyers Guide, we have tried to inform you about all the factors you should consider before buying a dash cam which would make the perfect fit for you.
With the popularity of these devices on the increase, you have dash cams with advanced features in the market. Let's look at the main features that make a dashcam useful.