Key Takeaways
iCloud and Google Drive are cloud services offered by Apple and Google, respectively.
Personal and business users can avail of the services to store all their data, including photos, documents, videos, and much more.
Users should consider their individual requirements before choosing one service.
In an age of mounting data storage and management requirements, it comes as no surprise that cloud solutions are becoming increasingly powerful. Apple's iCloud and Google Drive are two popular cloud storage solutions that offer enough and more space on the cloud for personal and business users. When you compare iCloud vs Google Drive, you will understand how each one performs based on different factors.
While iCloud best suits the Apple ecosystem, Google Drive works with any OS and major devices. That said, you cannot completely ignore Apple iCloud even if you don't own an Apple device. The file storage and synchronization service you choose also depends on many other factors. Here is a post that throws light on iCloud Drive vs. Google Drive to help you know them inside out. You can also compare Google One vs Google Drive if you want to stick to services from Google.
What is iCloud?
Introduced by Apple in 2011, iCloud is a cloud storage platform and a cloud computing service with over 700 million users across the globe. While the storage option works amazingly with Apple products and devices, there can be issues when you try to access it via other devices. It offers free storage of 5 GB, so you may have to subscribe to a higher capacity plan if you want additional storage. But users consider many features of iCloud attractive when they think of iCloud vs Google Drive.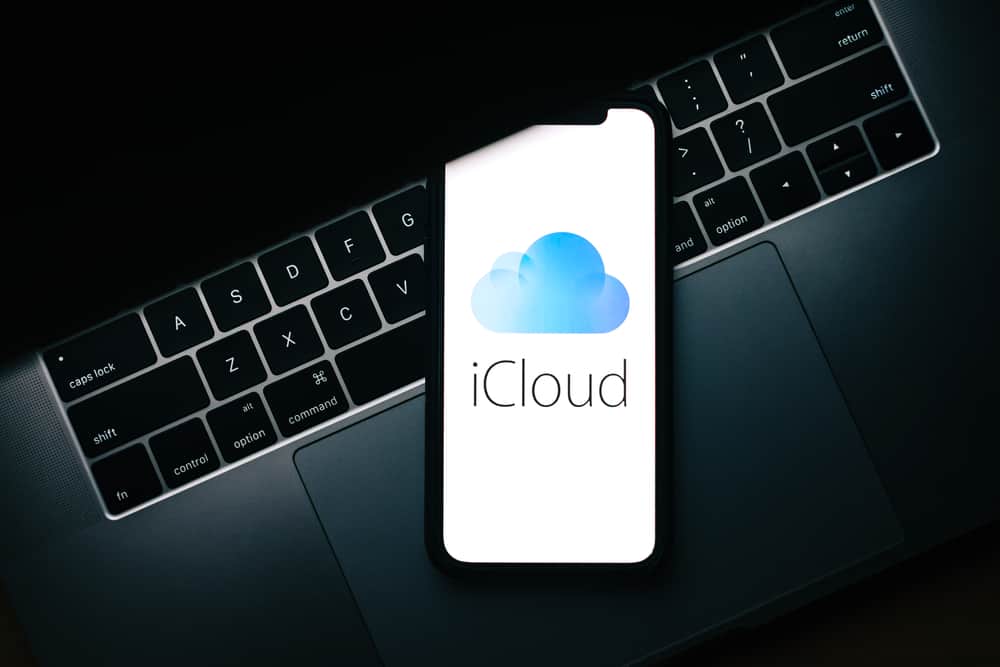 What is Google Drive?
Google Drive is the cloud sharing network owned by Google and has been used by over 800 million users since its launch in 2012. The cloud choice is compatible with an array of operating systems and is a much-loved one, owing to its ease of operation and capability to store all your data, including Google photos and documents. For users who do not have much data to store, this cloud sharing service with free storage of 15 GB, is a blessing. Users can work with Google Docs, sheets, and any other Google product, without worrying about any data syncing issue.
iCloud Vs Google Drive: Choose The Correct Cloud Services
iCloud and Google Drive work well in both desktop and browser versions. Their integration with productivity apps, file versioning, and the backup system is commendable. But a few aspects make a clear distinction between their offerings. Read more about iCloud vs Google Drive and end your confusion about which is better for you. Add Microsoft to the discussion, and you can do a comparison of Google Drive vs OneDrive.
1. Security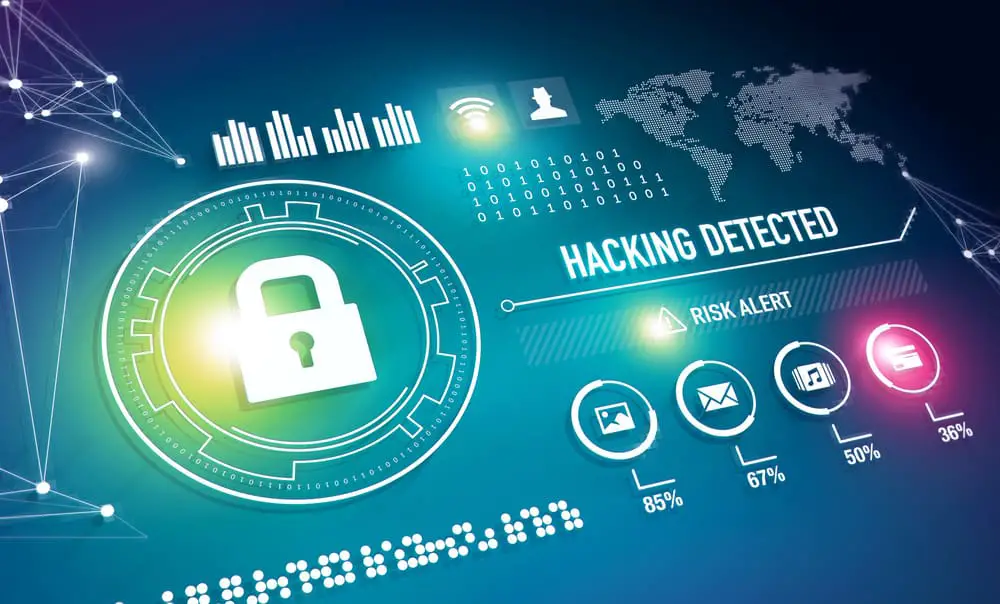 Cloud file security takes centerstage when discussing iCloud and Google Drive because any data storage medium has to be secure. Users are inclined to use cloud sharing platforms that follow proper encryption protocols. Here is a comparison of iCloud Vs Google Drive in terms of security.
iCloud
iCloud supports end-to-end encryption, so there is no data leak
Your files are secured by a minimum of 128-bit AES encryption (Advanced Encryption Standard)
It incorporates effective security features like Safari History and iCloud Keychain, which offers 256-bit encryption for all sensitive information
It also provides two-factor authentication for added security
Google Drive
All Google services, including Google Drive, uses HTTPS
Google Drive enables two-step authentication
It uses AES 128-bit and AES 256-bit encryption for data at rest and TLS protocol for data in transit
One thing that is missing in Google Drive is end-to-end encryption, making your data exposed to law enforcement agencies and Google staff
What we think:
With end-to-end solid encryption in iCloud, it is a natural choice when security is considered.
2. Ease of Use and Accessibility
If you think about it, no device or service that is difficult to operate has ever become popular. This holds true for cloud storage services too. The user interface has to be simple to use and navigate so that it becomes easy to find what you want. Let us discuss iCloud Vs Google Drive with respect to ease of use.
iCloud
The homepage of iCloud features a list of apps which has data saved to the cloud
Clicking the app shows your files that are saved on the cloud, so there is no confusion about where a particular file is
The iCloud Drive folder contains the files that cannot be stored in Apple's apps
The Files app can be downloaded on iOS to manage your files easily
As the Files app cannot be used with other operating systems like Android, users have to resort to mobile browsers, which are again bad options for iCloud
The Photos app enables seamless access to your iCloud photos and videos on any of your Apple devices if you have turned on iCloud Photo Library
Google Drive
Google Drive has a user-friendly interface with all the folders neatly listed on the left
You can create folders and arrange your files in them
The quick access section on the home page titled "Suggested", lists all the recently accessed files to reduce the time of access
Google Drive can be used across all devices and platforms like Windows, macOS, Android, and iOS
There are separate apps for mobile devices and desktops, and the desktop client is called Drive for desktop
What we think:
Google Drive is a better option if you want an easy-to-use interface and accessibility over a range of devices.
3. Customer support
There can be unforeseen issues while you are using any service, and the customer support team is the right place you can turn to. Here is iCloud Vs Google Drive based on technical support.
iCloud
If you are looking for fixes for basic issues, you can get enough articles and tutorials to read
You can also access videos and community forums to get answers to your queries
iCloud offers live chat and phone support
But if you want to talk to a customer support personnel, you may have to wait for some time
Presently, iCloud offers support only in the English language
Google Drive
Google Drive gives tough competition to iCloud in terms of forums, how-to-guides, video tutorials, and other materials for troubleshooting solutions
The cloud platform offers 24/7 live support
You can contact the team using phone, email, or chat, and they will respond quickly, and getting a person on the phone is pretty easy
What we think:
The articles and guides provided by both platforms are very beneficial. But if you are facing major issues and want immediate help, Google Drive offers better support than iCloud.
4. File sharing
File sharing is a basic feature that distinguishes a cloud service from other storage media. Both services offer good support for family sharing or sharing with colleagues. Here is a comparison of iCloud Vs Google Drive depending on file sharing.
iCloud
Using iCloud, you can share files in a few simple steps and decide the permission options
It allows sharing files among Windows and iOS devices but doesn't support Android devices
Users can share only a single file at a time, and the recipient needs to have an iCloud account
You can upload a file with a maximum size of 15 GB
Google Drive
Ease of sharing files and managing permissions can be done efficiently in the platform, just like iCloud
It permits sharing of files between any devices, including Windows, Android, and iOS
There is no need to have an email client to send files as email attachments; you can simply click the Share button and give other users access to your files and folders
The recipient doesn't need to have a Google cloud storage account
You can upload a file with a maximum size of 5 TB
There is an additional feature of letting recipients comment on your file, which can be enabled if you want
What we think:
Clearly, Google Drive has the edge over iCloud as the latter's lack of compatibility is a major issue.
5. Integration
In our context, integration means the capability to integrate with different devices and business tools. So let us determine who ranks high in the debate of iCloud Vs Google Drive based on integration.
iCloud
It is pretty apparent that iCloud integrates better with Apple or iCloud-enabled devices
There are only a few third-party software services that iCloud can sync with
Some of the applications that are compatible with iCloud are iCalendar, Microsoft Office and HipChat
Google Drive
Integration is a comprehensive productivity feature of Google Drive
It can even integrate with macOS if you download the desktop app for Google Drive
The service offers many additional tools and templates for business use
The biggest benefit is the integration with business systems like Slack, Trello, Zoho, and many others
You can take backups of more file types
It has built-in Chrome OS integration
Google Drive promises the best browser experience
What we think:
Google Drive's powerful feature is an answer to cloud storage that backs the integrations well.
6. Pricing
You cannot just decide on a service based on the available features alone; the service's cost should also be considered. So let us see a comparison of iCloud Vs Google Drive with respect to pricing.
iCloud
You can sign up for iCloud and get free 5 GB of storage space. Apple's premium cloud subscription iCloud+ gives extra storage for your tons of photos, videos, and other files. Here is the iCloud+ pricing plan:
50 GB: $0.99
200 GB: $2.99
2 TB: $9.99
Google Drive
Individual users can opt for a Google One storage plan, which is its pricing structure.
Free: 15 GB of storage per user
Basic plan: $1.99/month (100 GB)
Standard plan: $2.99/month (200 GB)
Premium plan: $9.99/month (2 TB)
Business customers can opt for a Google Workspace business-oriented plan that provides access to many tools that make collaboration possible. This includes a Drive storage allotment too. You can see the business plans here.
Business Starter: $6 per user per month
Business Standard: $12 per user per month
Business Plus: $18 per user per month
Enterprise: Based on the requirement
What we think:
The availability of space in Google Drive that comes for free is more than that of iCloud. This can be useful for users who do not have massive data to store.
Final Thoughts
Even though the basic features of Apple iCloud Drive and Google Drive are almost the same, some key features improve one. You are also welcome to adopt a hybrid cloud workflow, where you combine both to tap each of their high points.
To help you decide on iCloud vs Google Drive, we have compared both cloud storage platforms based on many factors like security, ease of use, customer support, and a few others. Depending on whether you want to sign up for personal or business use, you can opt for a cloud storage option that satisfies your needs.