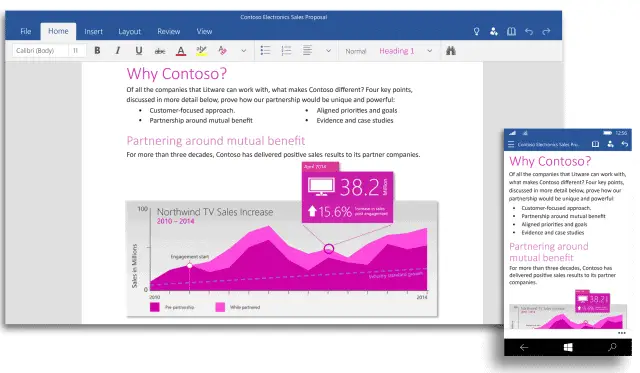 The day after the Windows 10 Consumer Preview event took place, Microsoft announced Office 2016. While the announcement briefly discussed Office and a touch-optimized version coming to Windows 10, it seems this version is, in fact, Office 2016.
While this may be the version you can use on the go, and on mobile devices –  Office 2016 will offer an expanded experience for those using it on touchscreen PCs and devices with many new added features for users on all platforms.
Let's look at what makes Office 2016 different and how much a touch-optimized version of the productivity suite will change the game for consumers.
Also Read: Our Selection of 10 Best Apps for the Windows 8 Touchscreen PCs
Microsoft Office 2016 Announced
Office 2016 won't only be available for touchscreen users but it will serve as the next generation of Office for those using a keyboard and mouse, too.
Touch-friendly versions of Excel, OneNote, Outlook, PowerPoint and Word will allow users more functionality than ever before.
Office 2016 Excel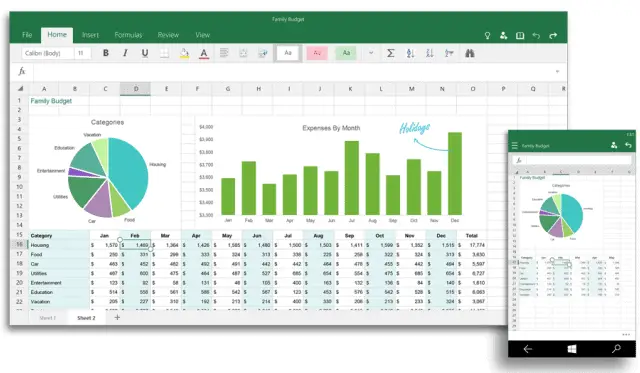 Key changes coming to Excel in Office 2016 include the ability to use touchscreen functionality for interacting with single cells, along with support for creating, editing and using charts within the program.
Office 2016 OneNote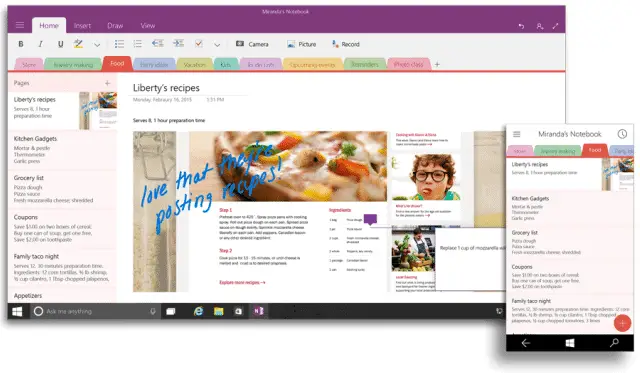 OneNote in Office 2016 will change how the ribbon experience works for users, along with more collaboration options for users across platforms.
Office 2016 Outlook
Outlook in Office 2016 will integrate more functionality from Word, including better support for better text formatting, bullet lists and pictures.
Office 2016 PowerPoint
Changes coming to PowerPoint in Office 2016 include a brand new functional presenter mode, giving users much more control over how they can use presentations from Windows 10 devices.
Office 2016 Word
Word for Office 2016 will several key changes to how you review, mark-up and share your documents with everyone you collaborate with.
Insights for Office will work with most of the suite and utilize Bing to integrate pictures, web references and more right into various documents you create in each program.
Office 2016 will most likely to be available for all Windows 10 devices and be free in its touchscreen version, following the Office 365 model for smartphones and tablets. Office 2016 is also a Universal Windows App, focusing on the Windows Everywhere vision Microsoft has for its consumer base.
Office 2016 will be launched around the time Windows 10 will be, if not, the same day. Office 2016 will be coming to the Windows 10 Technical Preview in a coming build, giving users with touchscreen capabilities a chance to see how it functions and whether the major changes really make a difference. It will also help Windows 7 and 8 users decide about upgrading to the latest version.
Conclusion
Office 2016, touchscreen or not, looks like a vast improvement over some key features missing from Office 365 mobile versions and Outlook, in particular.
It'll be interesting to see how much easier it is to use Office 2016 on phones and tablets, and whether or not more people will be inclined to use them this way as opposed to sitting at a PC to get work done.
Related Reading: Microsoft Office Mobile: Here's What New in Microsoft's Mobile Offering