As an RPG, Dragon Age was a revelation. As a gamer who loves RPG games, I was thoroughly immersed in the game. The exciting storyline coupled with an immersive gameplay and beautiful graphics took the game to the top of the charts. No wonder the game bagged a lot of awards including the one for soundtracks which are absolutely enchanting. The artist Inon Zur etched out a permanent place in my memory with the Dragon Age soundtracks.
Dragon Age II, in comparison, was barely OK. For many of those who have played Dragon Age Origins, it was quite a disappointment. The gameplay changed, new characters and new places were introduced – all of which failed to capture the interest of the gaming community. The soundtracks were still excellent, the game was decent and good entertainment for a few hours. Hope Dragon Age III is the best of the lot, but it will be a while before that is released.
This Dragon Age Theme is massive, with over 40 Hi-res wallpapers, custom character icons, cursors and sound clips created from the excellent soundtracks of the game. Enliven your desktop with one of the best RPGs of recent times, with Dragon Age Theme for Windows 7.
Screenshots of Dragon Age Theme for Windows 7:
These are just a few of the 40+ wallpapers included in the theme. The wallpapers are from Dragon Age origins as well as Dragon Age II. Download the theme to get them all!
Custom Icons and Sounds:
The theme comes with a set of nice character icons that will replace the default icons on your desktop.
Also included are three sound clips that play while applying the theme and when you log on/log off.
Cursors:
Since this is an exclusive theme, Dragon Age theme comes with a set of beautiful cursors that will rid you of the boring default cursors on your system.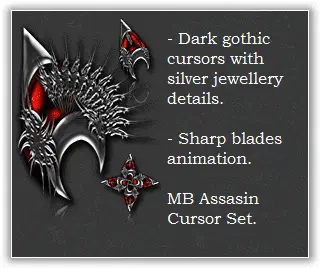 How to Download Dragon Age Exclusive Game Theme:
Dragon Age is an Exclusive Theme created for TechNorms Email subscribers and Facebook Fans. You can subscribe to our Email Newsletter or download it from our Facebook Page.