In spite of the social network buzz, free email service still remains the core of business communication on the Internet. As such, it is just important to evaluate the best email services available and make a choice that suits your need. Many people are just complacent with the email service provider they currently use.
In spite of occasional hiccups and challenges, the ignorance of other free powerful email service providers keeps them glued to just one or two. You should consider the offerings of other free email service providers online to decide whether to switch or retain your current free email service provider.
In good email services, you should watch out for an effective spam filter, enough storage space, user-friendly interface, mobile access and maybe the availability of a desktop client. If you haven't attempted to explore other free email services, this may be a starting point for you. In this article, we have tried to highlight a few of the important features that may concern you and help you select the best email service for you.
MUST READ: The Smart Way to Discover If Your Email is Being Tracked and 2 Methods to Counter It
11 Free Email Service Providers You Will Love
Here, we shall look at 10 solid email services that you should consider if you are planning to switch email service providers.
Gmail is arguably the best email service provider at the moment. Gmail is simple, secure, user-friendly and very reliable. It offers 15 GB of storage space with the free email account, seamlessly integrates with services like Calendar and Drive (where you can save attachments from the emails), and offers feature-rich apps for mobile devices. It supports built-in chat functionality that allows for voice and video chat as well.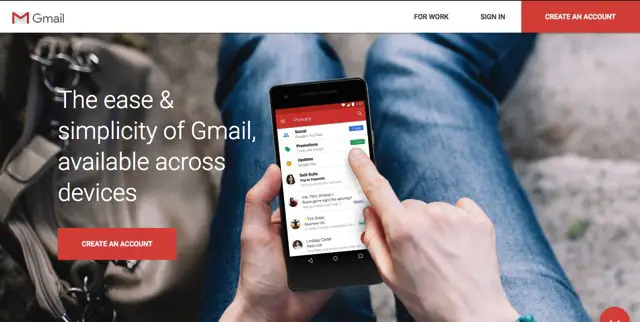 The inbox can be configured to operate and look as per your wish. Enabling the tabbed interface prompts the service to auto-classify your incoming emails into Primary, Updates, Promotions, Social or Forums. While this is a simple configuration, it has a major impact on how you deal with emails, and can really help you stay on top of important emails that land up in the Primary tab.
The inbox interface itself can be set up to be a list or a panel-view with a vertical or horizontal split. Simple Gmail themes let you add color and personality to the inbox and make it truly our own.
A standalone composer lets you write emails while keeping the inbox easily accessible. Smart compose and suggested reply features make the composer extremely powerful and can help you craft replies within seconds. Of course, you can make use of email templates to quickly draft an email and send it out. You may schedule the email to be sent at a specific date and time as well. 
See an error in the email you sent out a moment ago? You can undo the sent email if you catch it within a few seconds. Long email threads are often unavoidable but Gmail does a good job at grouping them nicely with relevant replies such that you can read messages in the proper context. 
Gmail has exceptional spam filters and you can mark emails as spam or block any unwanted contacts anytime. Gmail gives you the option to configure filtering rules to automatically classify and tag emails with custom labels. As is expected from Google, the search capability of Gmail works wonderfully and makes it very easy to find lost or old messages. It allows you to easily import contacts, check email from other Gmail accounts and level up your email productivity with keyboard shortcuts, canned responses and set up vacation responders.
Although Gmail's privacy practices are suspect at times, it is certainly one of the most secure email providers. Gmail has tons of features but if you find some functionality that is missing from Gmail, you can add and enable add-ons from the G Suite Marketplace to add specific features to Gmail.
Gmail also offers customized email service for businesses, individuals and organizations under its GSuite program. Once you establish the ownership of a domain, Gmail helps you manage your customized email (your-name@your-domain-name), and you can even host it on their server. Note that custom domain email is a paid version of Gmail and related services (G Suite) and starts at $5/user/month, and is one of the most popular and best-paid email account options for business use.
Other Gmail Articles That Might Interest You
Zoho has an entire suite of applications for individuals and businesses, including Zoho Mail that offers an excellent, free email account with 5 GB storage. Zoho Mail is a completely ad-free email service and if the storage space is insufficient, you have the option to pay for additional storage space at affordable rates. Zoho mail does not display adverts to protect your privacy. Email messages are not scanned for keywords for the purpose of marketing.
Though Zoho Mail is a perfectly suitable free mail service, it does not give the impression of being designed from an email-usage point of view. Instead, it gives the impression of being a dashboard of applications and services you use, with email smoothly integrated into it. You can access your email, tasks, calendar, notes, bookmarks and contact list in a tabbed interface that avoids cluttering and keeps you in control.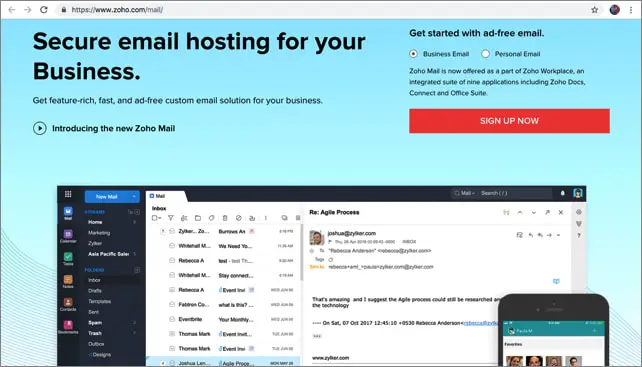 Even if you don't need to use the other features, the free email account itself is pretty neat. It is highly flexible and lets you customize the look and feel of your inbox, work with plain or rich text, choose a horizontal or vertical email preview panel and change the font settings.
You can even add external email addresses to be used as From and Reply-To email addresses. An outbox delay can be set, allowing you to cancel or edit them before they are actually sent out. Enabling Undo Send feature will allow you to cancel sending an email up to 30 seconds after you hit the send button.
Settings for Zoho Mail are nicely classified and grouped, allowing you to quickly navigate and find the configuration item you need. You can tag and flag emails, and create custom filters for incoming as well as outgoing emails for easy sorting, and aid the spam filters by creating email blacklists. The ability to import contacts and also import email makes it easy to switch to Zoho Mail. Also, I just love the dark mode and distraction-free reading – it can make checking emails a pleasure again.
Your Zoho Mail account integrates with Zoho Docs, Zoho Sheets and several other free services, making it an excellent alternative to Gmail. One distinct advantage you have with Zoho is that, since it is aimed at businesses, you get features like recurring or scheduled emails, read receipts, custom reminder options, templating, multi-factor authentication and vacation replies for no cost at all.
Zoho offers custom domain email services for businesses. Premium users have the option to use S/MIME which adds a layer of security to your emails by supporting email encryption in transit and Digital Signatures to avoid spoofing.
As an individual user, you can get premium features or more storage at affordable rates. Nonetheless, Zoho Mail offers a secure, free email account and is definitely one of the best free email service providers on this list.
Zoho mail is aimed at professionals. It features a calendar, task manager, notes and instant chat as well as other business app found in Google apps for business. It is easy to set up and manage.
You can opt for their free Lite Plan that features 5GB mail storage per user, push mail and email support, but only has web access. You can register one domain name on the free Lite Plan, and your email address will appear as username@(your-domain).com instead of the regular-email-ID@zoho.com.
3.  Outlook.com (Reinvented Hotmail)
Outlook.com is the flagship email service from Microsoft that offers free email accounts for personal use. It is the reinvented Hotmail and Live.com email service which offers an advertisement supported web client and feature-rich apps for Windows, iOS and Android platforms.
Outlook has a simple but very efficient interface. You can customize the email preview panels, set simple themes, use the dark mode or do detailed customization of the actions available to you as you read or compose emails. Outlook email service is also very intuitive about the options it offers you when you right-click on any email. For example, you can pin, flag, categorize emails or create a new rule, unlike many other services on this list.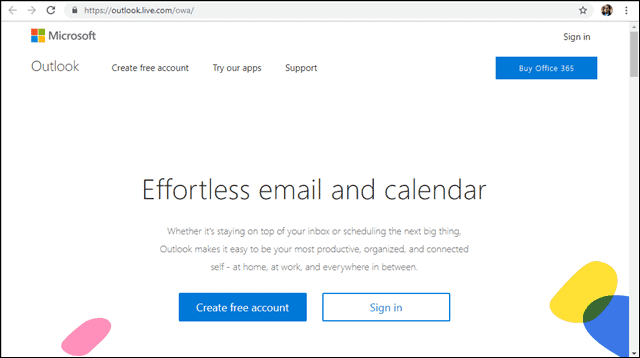 Outlook lets you enable Focused inbox, that is supposed to let you focus on actually important emails, but it has not really worked out very efficiently for me. It would probably perform better with continued usage and with custom rules that I can set up for emails that are more important and relevant to me. Hopefully, their automatic sorting feature will improve with time.
Being a Microsoft service, Outlook does integrate seamlessly with Office Online allowing you to work with documents, spreadsheets, notes, and other files. You do share your free email storage space of 15 GB with these documents though. The Outlook email is also ideal for heavy Skype users, as it integrates smoothly in the interface and enhances Outlook with the chat functionality. It also allows you to connect your social media accounts right in the inbox. 
One of the strengths of the service is that it allows you to connect 20 other email accounts and check your emails right there in Outlook. Perhaps to make it easy for you to move over to Outlook from other services, it allows you to customize the keyboard shortcut configuration to suit your style.
The Outlook client is not perfect, but it is pretty powerful and has the ability to be your default email hub.
Here's a full review of Outlook Email Service.
Other Outlook.com Articles That Might Interest You
Mail.com offers most of the important email features that you might be thinking about. Most importantly, you can select the email domain name that will suit you best from over 200 domain names e.g. yourname@consultant.com, yourname@journalist.com, yourname@engineer.com, yourname@lawyer.com, yourname@cheerful.com, yourname@contractor.com and so on.
However, the default one is yourname@mail.com.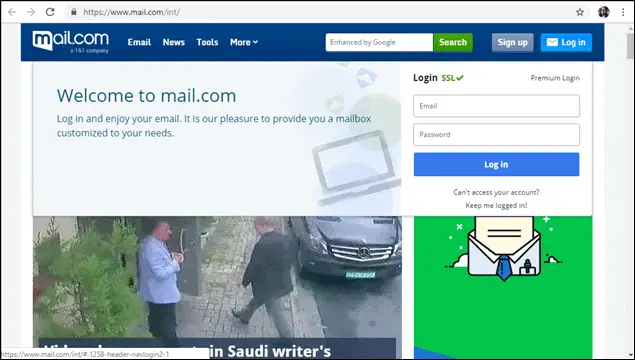 They provide unlimited email storage capacity and you can attach up to 50MB of a file in one attachment. You can also set up your email to receive and reply all your emails from this one address. They also provide mobile support.
You can use your email on BlackBerry, iDevices and Android devices. You also have an online calendar to use.
The new Yahoo! mail stands among the best free email services available on the web and mobile devices. They offer unlimited email storage, social networking, instant messaging and SMS texting.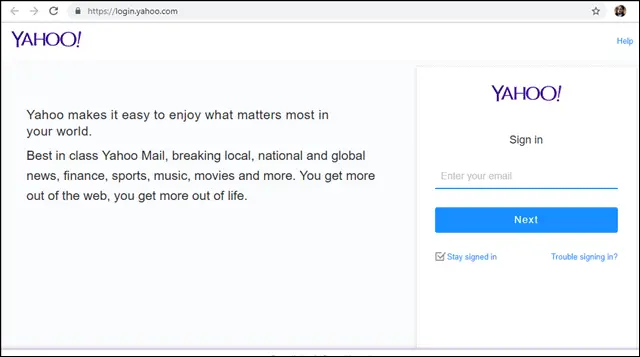 You can view slideshows, photos, and videos right from inside your mailbox. You can send up to 50 files or 100MB file size in a single email. Your messages are automatically sorted, and lower priority messages like newsletters and coupons are organized into folders.
GMX is not so popular, but it offers quite a reliable email service. Spams and viruses are well filtered. It provides unlimited email storage and allows up to 50MB of attachment. You can manage all your email accounts using their email collector. You can manage your emails on the web and mobile.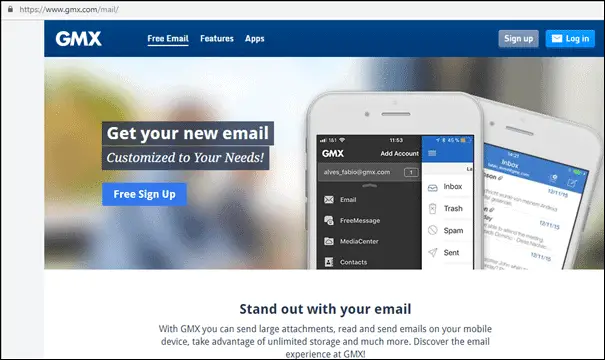 They make use of SSL encryption to protect your email from spam and viruses.
7.
ProtonMail
ProtonMail is an email service with one primary objective – private, secure, encrypted email. This email service does not sell your data since they have paid account. As such, it does offer a free email account so that everyone has access to a secure email service, however, the free account is quite basic.
Their free email account comes with 500 MB storage, one email address, and only 3 folders/labels. However, the security features are not restricted for free email accounts. They also get all the security features that are available with their affordable paid plans.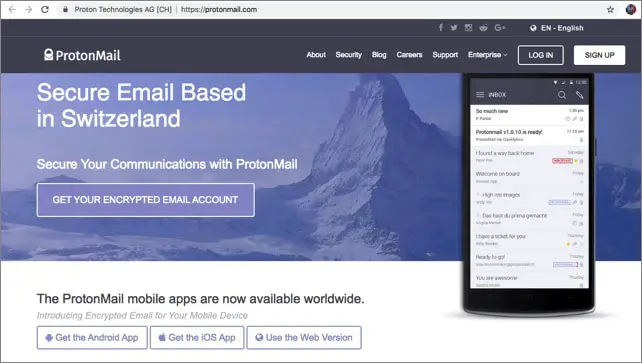 Other features like Auto-responder can be enabled by purchasing a premium offering, which also increases the storage space, and gives the option to have additional email addresses and use many more folders/filters. 
The user interface of ProtonMail is simple and easy to use. You can personalize the layout, composer view, button layout and even switch the theme. The ability to create filters and maintain a whitelist/blacklist of addresses helps keep your inbox manageable.
One of the features I absolutely love about ProtonMail is the ability to send completely encrypted emails to other email addresses, including non-ProtonMail ones. They need to be password protected and only recipients who have the password can see the contents of the email. Another feature is to send an expiring email, which can no longer be accessed once the timer runs out. (SnapMail, anyone?) It is extremely easy to configure these settings via the composer for any mail you send out. 
ProtonMail has some way to go before it can offer some of the advanced features that other services can offer. What it does very well though, is to offer an ad-free, secure, encrypted email service. You can set up two-factor authentication, monitor your login logs, and manage active session to have a peace of mind when using this service. 
If you are currently concerned about the privacy and security of your email for any reason, ProtonMail is one of the most secure email providers out there and a great option for you to consider.
8.
AOL Mail
AOL Mail is a free email service provider. It provides complete security against Spam and viruses as well as it provides unlimited storage facility to the users. AOL's email attachment limit is 25 MB. It links with other email accounts from other service providers.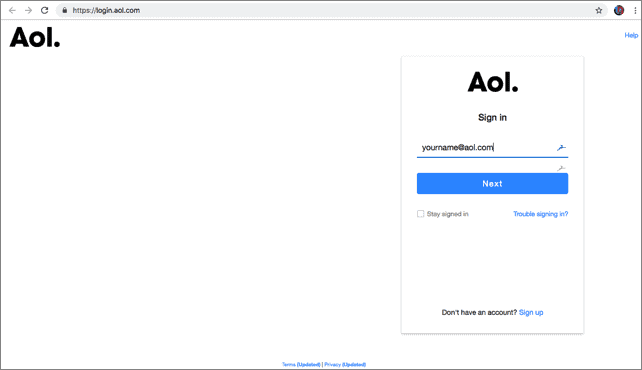 They boast of strongly encrypting all emails for adequate security. Those who are wary about keeping their email privacy might want to give them a chance.
9.
Yandex.Mail
It is Russia's major search engine with email and other social portals. In this email service, an email account includes 10 GB storage and can attach 30 MB file in your email.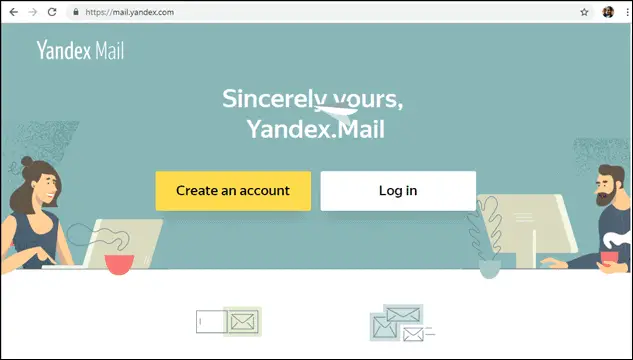 In the Yandex Mail service, a phone number is not required for the sign-up process. Yandex mail features an easy to use interface. It is a well-protected webmail service and has a good spam protection. It handles emails efficiently with the options available to schedule emails and set reminders when you don't receive a reply for an email.
10. 
Tutanota
Tutanota webmail service primarily takes care of your privacy. It provides end to end Encryption, multi-select drag, and drops, extra features for headers and manage push notifications.
Your email subject line and attachment are also encrypted to ensure you full security and privacy. You can access this email service from any browser and device with Android and iOS apps included.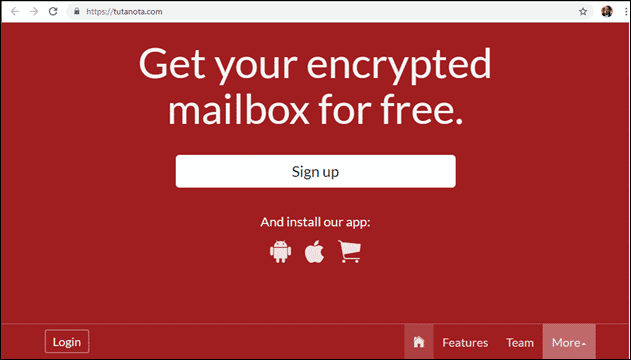 Try  Tutanota Free Email Service
11. 
iCloud Mail
iCloud takes your Apple ID to sign in that you use with your iCloud account. iCloud Mail gives you full access to your emails that include folders of Inbox, Sent, Drafts, Trash, VIP, Archive, Junk. As iCloud Mail is linked with your Apple ID, you can access to your contact list also.
It also allows you to send, receive, and organize email. You must have an Apple ID to use iCloud Email and if you don't have one, you must set up an @icloud.com email address before using iCloud Mail on iCloud.com.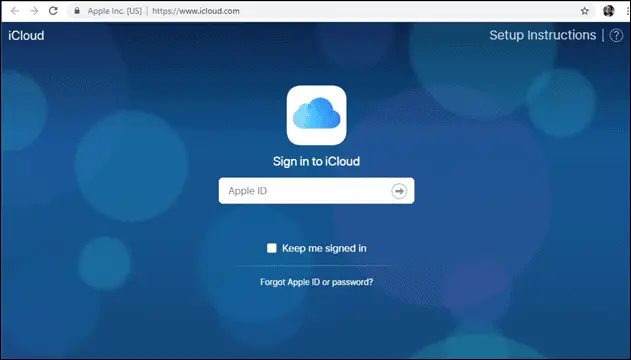 Notable Mention: FastMail
You should also consider using FastMail. They have been online for 10 years now. They boast of reliable junk mail protection, temporary secure SMS passwords, web folders for photos and files and much more. Their free or guest plan offers 25MB email storage, IMAP and 120 days inactivity time.
Although they are a paid service, they have a solid reputation for privacy and they do not scan your data for showing you any ads. So if you are a private person, who wants to keep his emails private, this is the best email service for them.
Final Thoughts
When you make a choice, be sure to explore all the options available to you so that you can make full use of their capacity. We would like to see your opinions in the comments section.
(Article updated on 12/07/2019)