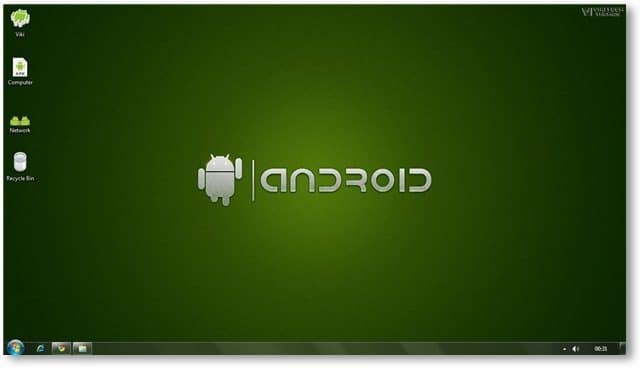 Android was first unveiled on 5 November 2007 was announced with the founding of the Open Handset Alliance, a consortium of 71 hardware, software, and telecom companies devoted to advancing open standards for mobile devices.
Since then Google has taken Android to a whole new level, with it becoming the dominant smartphone OS around the world, at least in terms of sheer numbers.
Android OS has seen several updates since the initial release.
Versions and associated names for updates:
Version 1.5 : Cupcake
Version 1.6 : Donut
Version 2.0/2.1 : Eclair
Version 2.2 : Froyo
Version 2.6 : Gingerbread
Version 3.0 : Honeycomb
Version 4.0: Ice Cream Sandwich
Version 4.1: Jelly Bean
Version 4.4: Kitkat
Version 5.0: Lollipop
Version 6.0: Marshmallow
I love the Android platform, not only since its so versatile, but it's an open platform, which brings in a lot of talented developers together to create something powerful for everyone.
If you are an Android Fan you would love the Android Windows Theme. It consists of 25+ Custom Android Wallpapers, Custom Android Icons and some Funky sounds which every Android fan would like.
Android Theme Screenshots:
Custom Icons And Sounds For Android Windows 7 Theme:
We have included Custom Android icons to make this Windows 7 Theme as original as possible. They would replace the same old boring icons and enhance the desktop.
Custom Start and Shutdown sounds have been included and If you are an Android user, chances are good you would recognize these "tones" and even if you don't have the phone, you would like them.
Download Android Theme for Windows 7 and 8:
Download from the Windows Themes Gallery