Home
Authors
Posts by Vikram
Vikram is a tech media expert, journalist, editor, and a start-up enthusiast committed to covering the latest tech trends and solving everyday tech issues. He has contributed to popular blogs like Lifehacker and Daily Blog Tips and strives to create valuable content that's useful for everyone.
If your computer, smartphone or any other electronic device is running a number of programs, it affects the speed of operation and negatively impacts user experience.
One solution to this issue is to replace old hardware parts that are in need of an upgrade. A simpler and less expensive way is to update the firmware.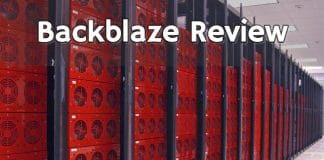 The importance of backups is often realized only after a system crashes or some data is lost. Till then, it's often just one of the 'most important' things that you plan to do soon. A sudden crash of my iPhone last week made me think about the lack of a backup setup on my desktop, which has much more sensitive data on it.
I looked for a reliable and easy-to-setup backup solution and decided to set up Backblaze for my Windows 10 based desktop and haven't looked back since then.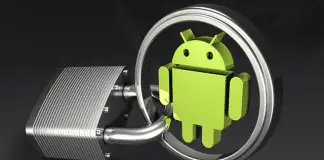 Android offers several features that a user can configure to ensure maximum security of the device and any data that they may have on it.
Once set up, your information should be safe from unauthorized access or in case your device is lost or stolen. With the amount of personal information on smartphones, Android users need to be proactive to stay safe from cyber security threats as well
H1B Visa was created to employ hi-skilled workers and professionals that can bring value to American companies, but it seems to have been misused in recent years.
Is that really the truth or Mr. Trump is trying to gain favor from his electoral base? Here we weigh in on the various opinions expressed by people who will be directly affected by this move.
Amazon Instant Video is leading the pack of new video streaming services and has the most value-for-money offering out there.
In terms of sheer benefits and freebies, none of the other streaming service options come anywhere near the Amazon Instant Video. If you are looking for an alternative to Netflix or exploring a service to subscribe to, Amazon Instant Video is an option you should try once.
The good part? It's completely free to use for 30 days. You can enjoy unlimited access to the shows for a month and once you have squeezed the maximum benefit from this offer you can decide if it's worth continuing.
When you install Windows 10, you might find that you have only one drive on your system and it has the OS installed on it. There might be no other drives and you will have to create them yourself.
Disk Management on Windows 10 can help you create drives from unallocated space. Here's how to use Disk Management to do that
Virtual Reality, via Oculus Rift, Samsung Gear VR, Google Cardboard, and other similar technologies, is fast coming into the mainstream space. So much so, that this week's major tech and mental health concerns were the psychological effects of Virtual Reality.
An end-user could hope that the companies who plan to jump in on the emerging technologies of virtual reality would be ethical enough to ensure that their marketing strategies would have certain boundaries, and respect the effects of virtual reality on an end user's psyche.
Ather Energy unveiled an electric scooter, the Ather S340, at Surge Conference today. It is slated to be India's first smart electric scooter with a Linux-based touchscreen dashboard with 24/7 connectivity, user profile based sign in, on-board navigation, pre-configured drive modes and an integrated mobile app that makes it a wholesome and convenient solution on the go.
The S340 was built from the ground up, with most parts designed in-house by the team at Ather Energy. The vehicle will be manufactured in Banglore and will be available in Banglore, Chennai, and Pune when it launches. Pre-orders will open next quarter.
Surge Conference 2016 at Banglore is a conference focused on the rapidly growing Indian startup ecosystem.
The event is set to feature hundreds of startups and give them an opportunity to pitch their ideas to investors, get guidance from executives of several successful companies and get attention from the media.
Facebook counts the number of monthly active users on their site in the billions. With all the activity from friends, pages, groups and so on, it is easy to spend several minutes a day on Facebook. These minutes pile up quickly resulting in you spending an inordinate amount of time surfing through stuff on the Facebook news feed that you might even regard as totally irrelevant.
I find myself in the same boat often. I cannot just quit Facebook as I do have many good friends here, am admin of a few pages and a member of some really awesome groups. How do I manage my time and make sure I just get the relevant updates?
The way to go is to filter out any content that I deemed unnecessary from my news feed. If you find yourself in this situation often, there are a few things you can do to increase your productivity (Does it really apply in this context?) on Facebook.