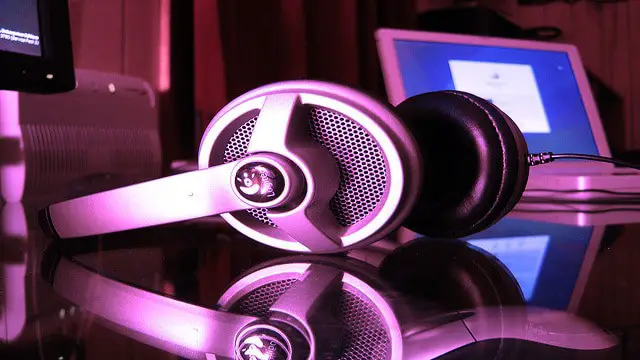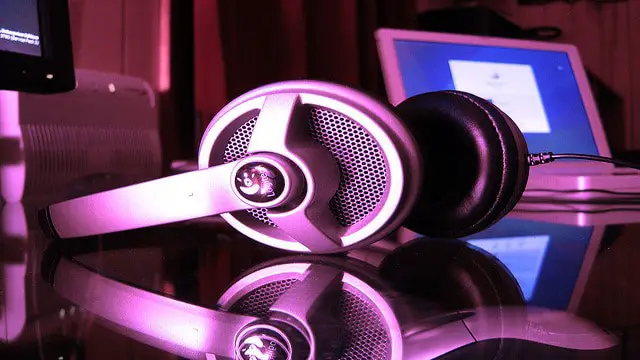 Voice commands are taking over the world, and now even internet browsers are getting in on the action. From being able to say "search ___" and not lift a finger, to doing all of your internet browsing hands-free, Google Chrome voice commands are a great way to search the internet no matter your stamina or physical disposition.
Our guide will outline how to set up and use voice commands in Google Chrome.
Install Google Chrome Beta
In order to access voice commands in Google Chrome, you need to install Google Chrome Beta.This version of Google Chrome lets you play with their new features, including voice commands. To download the beta version, visit their official site.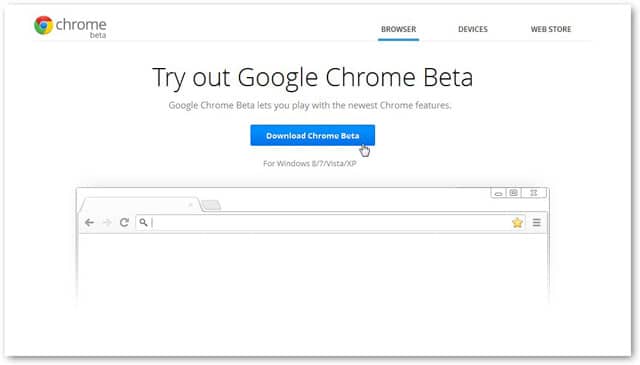 Click "Download Chrome Beta" to install the program on your computer. This takes a couple of minutes to complete.
Download Chrome Voice Control
Next, you will need to download the Chrome Voice Control, which is an extension for your browser. To do this, open Google Chrome Beta and click on "Settings" from the menu in the upper right-hand corner of the screen.
Once the window opens, click on "Extensions" on the left side menu, then click "Get more extensions."
After you click the button, the Chrome Web Extensions Store will open in a new tab. At the top of the screen, enter "Chrome Voice Control" in the search field.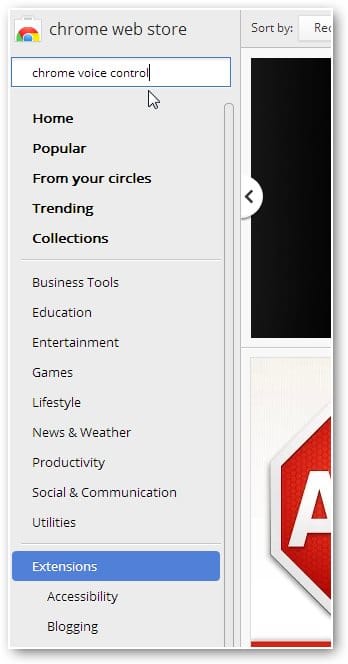 Chrome Voice Control will appear at the top of the results for "Extensions." Click the blue button – "Add to Chrome."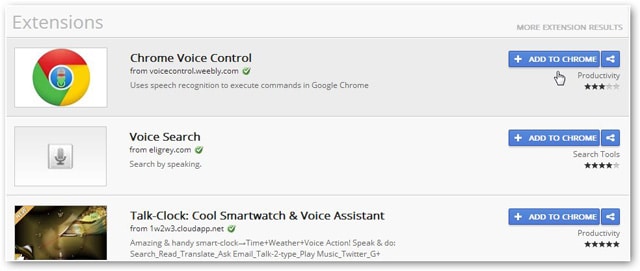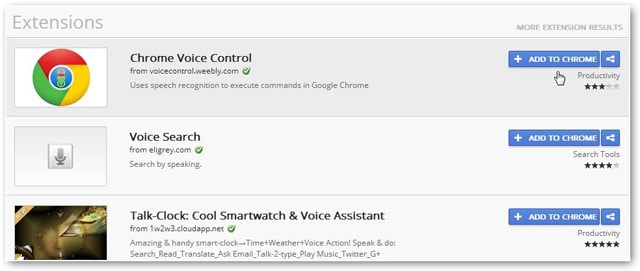 After you click the button, another window will appear giving you all the details about the extension before you add it to your browser. Here you can learn more about this experimental API (which by the way is not affiliated with Google). Continue with the installation of the extension by clicking the blue button "Add to Chrome" button again.
Next, click on the confirmation "Add" button, and it will install in seconds, and you'll know it's been successfully installed when you see a green microphone icon at the top right-hand corner of your screen.
Using the program
Using the program is fairly easy. Speak a command, and it will do as you say. The program is best used for quickly loading your favorite web sites. To access an overview of the commands, right-click the green microphone icon and select "Options."
After clicking "Options," a new tab will open allowing you to access the manual for Chrome Voice Control. Click on "Browser Commands." Here you can view the 18 standard commands for the program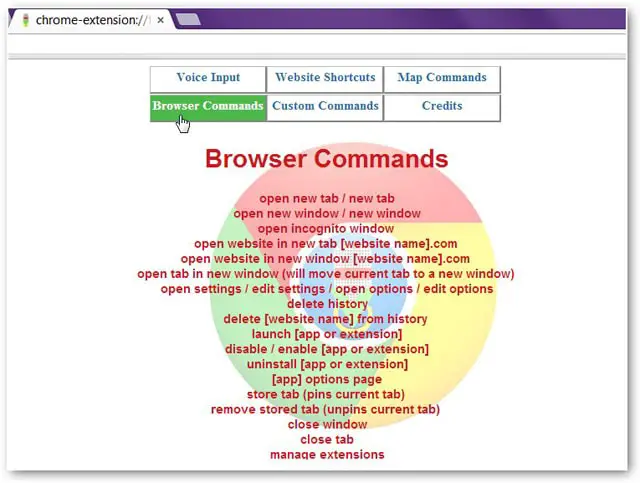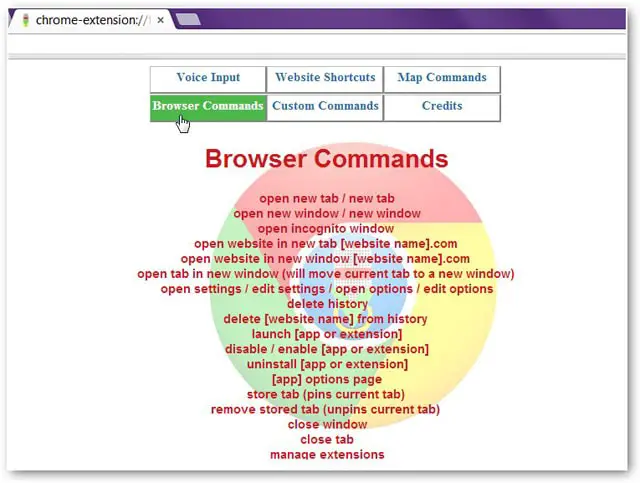 As you're using Google Chrome Beta you can either use your computer's built-in microphone or a headset to activate the commands. You can also create custom commands or change the input language to English, Spanish or German.
If you're an active user of Google Chrome, this extension is certainly worth a look. It shaves seconds off typing in a URL every time you visit a new site, it's easy to use and it's a great way to give your hands a break. For more ways to use voice commands in your everyday computing, learn how to use speech recognition in Windows 7.