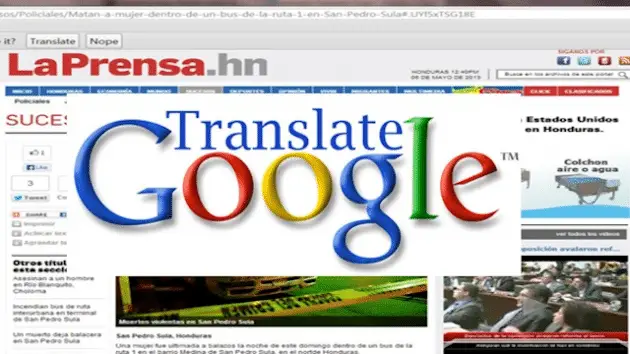 No longer do you have to go to Google Translate directly when you come across a site in a language you can't understand. With the handy Google Translate add-on, translating a site is now as easy as a click of a button  And Google Translate is an equal-opportunity add-on. Whether you like to use Chrome, Firefox or IE, this add-on is compatible.
Add Google Translate to Browsers
Add Google Translate to the Chrome browser
If you use Chrome, adding this extension is a breeze. Open your browser, then go to "Settings" via the drop-down main menu in the upper right-hand corner of your browser. Once the "Settings" tab loads, click on "Extensions" on the left-hand side of the page.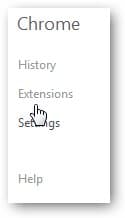 After that page loads, navigate to the bottom of the page and click on "Get more extensions."

The Chrome Store will load in a separate tab. Go to the search bar at the top-left corner and type in "Google Translate."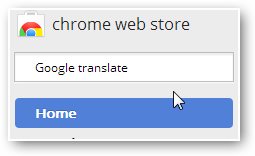 Conduct a search and you will see Google Translate at the top of the search results under "Extensions."

Click on the blue button that says, "Add to Chrome." It will confirm if you want to install it, and it will be instantly added to your browser. You should now see the Google Translate button in the top-right corner of your browser.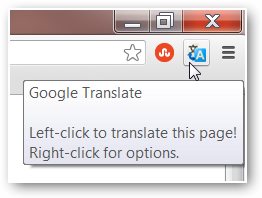 Now, whenever you're on a site that isn't in English, Google Translate will auto-detect if the site isn't in English and at the top of the screen, a grey bar will load asking if you want the site translated.
Click "Translate" and the site will be automatically translated in the same tab. You can also choose different languages by selecting a language in the drop-down menu.
And if you want to change the settings for this add-on, click "Options" in the right-hand side of the grey bar.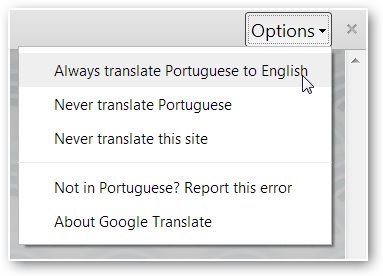 Install and Use Google Translate for Firefox
To add the Google Translate bar to Firefox, open Firefox and then visit Mozilla's official download page for the extension here.
Once you arrive, click on the green "Add to Firefox" button. After you click the button, Mozilla may ask you to allow the extension installation. Click "Allow."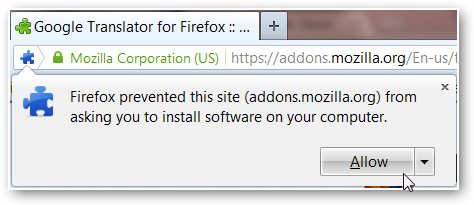 After you click "Allow," the "Software Installation" software box will appear. Click "Install."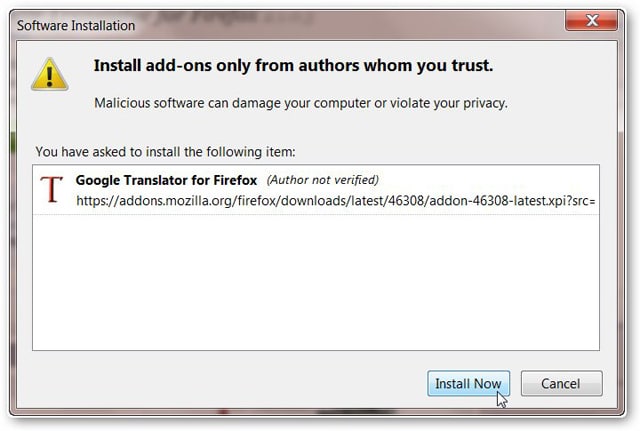 Google Translate will be instantly installed, however, you'll need to restart your browser to begin using it. After you restart your browser, a "T" icon/button for the add-on will be in the top-right corner of your browser.
To use Google Translate in Firefox, whenever you need to translate a site just click the "T" and the page will open in a new tab, translated. All sites by default are translated into English, but you can click the drop-down menu and select from dozens of different languages as well.
Install and Use for Internet Explorer
For those using Internet Explorer, getting this add-on involves visiting the official download page for the extension, which you can do so in the Internet Explorer Gallery here.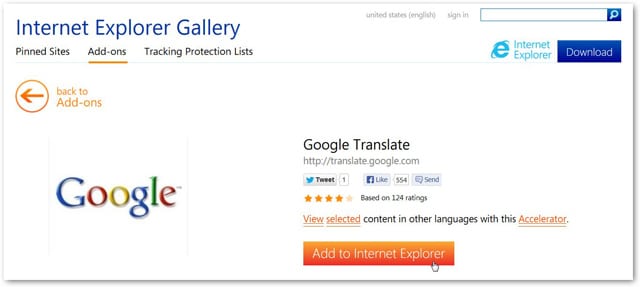 Click the orange button that says "Add to Internet Explorer" and a dialog box that says "Add Accelerator" will appear ("accelerator" is Internet Explorer's fancy term for add-ons). Click "Add" and it will be automatically installed.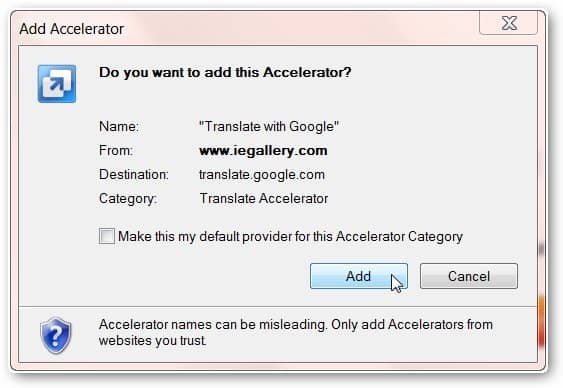 To use the accelerator, whenever you want to translate text, highlight the text then right-click it. Go to "All accelerators" at the bottom of the menu, then another menu will open, and select "Translate with Google."

A separate tab will open and your text will be translated.

Google Translate is without question one of the most powerful translation extensions available for any browser. While it works best in Chrome, it's not a decent add-on in Firefox as well. And for an overview of using Google Translate on your Android, click here.