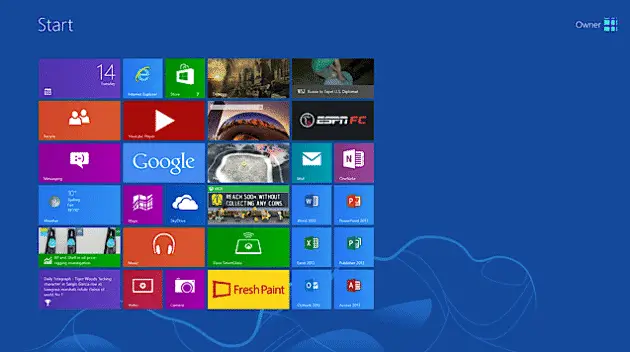 Even though the PC market is gradually losing out against mobile, Microsoft has announced some compelling figures regarding their license sales and how many apps are now on the Windows Store.
Windows 8 did not get the best reception with the changes Microsoft tried to bring hurting some pro-PC users. The Start menu was completely redesigned with a big focus on mobile and touch.
However, with 100 million license sales and 250 million app downloads, it seems the operating system is starting to be liked by at least some Windows users, enough to start using the Windows Store.
Microsoft license sales
Microsoft sells licenses to both consumers and OEM partners, so this 100 million license sale mark is not really tangible proof Windows 8 is doing well.
In fact, it is most likely 2/3 of the license sales has been from OEM partners, committed to developing PCs or hybrids on Windows 8.
As you may or may not know, Microsoft charges an OEM partner for every single Windows 8 license for every single Windows 8 machine, partners normally buy the operating system licenses in bulk orders.
Some OEM partners have been surprisingly quiet on the subject of Windows 8 and Windows RT, with Samsung not committing a lot of time to market their Windows 8 laptops and other manufacturers skipping the PC OS for mobile.
Microsoft recently beefed up the price of Windows 8, following the promotional period where users could buy the operating system for $29.99. Analysts say sales of the operating system have been very slow since the price increase.
Windows Store app sales
Microsoft also revealed a number of apps on the Windows Store and downloads, again trying to show Windows 8 is a platform many developers and consumers use daily.
The store is seeing a steady growth, up to 60,000 apps from 40,000 in January. We are starting to see some popular apps come to the store, although there is still a lot of junk.
Windows 8 users have downloaded over 250 million applications from the store since the release, this is good news, as it shows developers can make apps for a large audience.
However, comparing this to the 50 billion downloads on the iOS store, Windows still has a country mile to go before they will see anything at Apple's level.
Windows 8 future
We are expecting a new version of Windows 8, named Windows Blue (8.1) to be released at Microsoft annual developer conference, Build, in June.
This new software update is expected to bring back the Start menu from Windows 7 and add customizable interface options for the Start area, to make it more user-friendly.
Microsoft may experience some lacklustre reports in the coming years, with consumers and enterprise sticking to Windows XP and 7. With Windows XP losing support next year, we may see many enterprise and consumers flock to Windows 8.