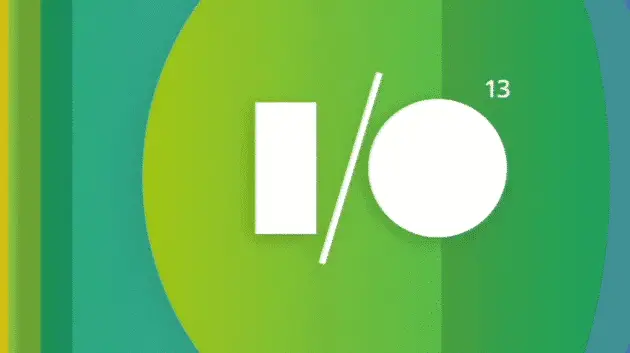 All the tech nuts wanting new smartphones and tablets from Google I/O will be going home disappointed with no new hardware revealed, but Google brought some huge new features for developers and software.
This includes new Google Play services, Google+ redesign, a new cross-platform Hangouts app, Hot Search, new Google Now Cards, Google Now on Chrome and redesigned Google Maps.
Strangely, Android 4.3 and any mention of Google Glass was missing from the conference, the latter we can speculate is due to the 2014 release date but we really thought Android 4.3 would be coming to I/O.  While 4.3 might not come to I/O this year, many other changes to Android were announced.
Google Play services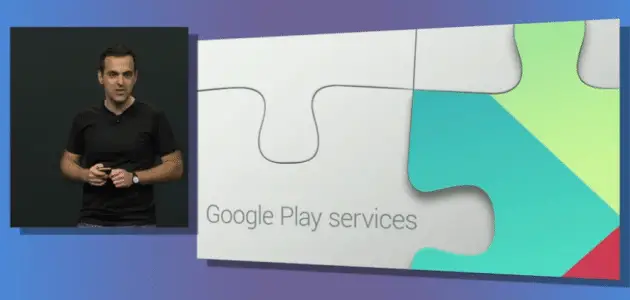 Google started the I/O by revealing Android has hit 900 million activations and should be at one billion in a few months, then we got a huge heap of new Android developer API.
This included Google+ sign-in, cross-device notifications, new GSM features, Maps & Location API, developer translation and size defragmentation tools, better monetization tools and usage metrics and alpha/beta testing rollouts.
After all the heaps of new developer goodies, Google announced Google Play Games Services, allowing the developer to add cloud saving, achievements, and leaderboards, Google+ friends integration, multiplayer with friends and Google revealed this would be available for iOS and Android.
We had heard rumours about a streaming service and the rumours were true, Google released All Access, a music subscription service for $9.99 per month (or $7.99 if you get it before June 30) – this service would have all the music from the Google Play Store available to listen and also allows the user to create radio stations.
Finally, Google Play will now become a center for education, with millions of students around the world using Google apps and Chromebook becoming the educational choice for computing, they will now offer books and apps on an Education store. Schools can buy apps and books in bulk for students.
Google+ redesign & Hangouts
Google+ may still be a questionable social network, but usage in some developing countries is phenomenal and stats show about 300 million people actively using Google+ to get in contact with friends.
At Google I/O, we were shown the new Google+ with a redesigned Stream, a new cross-platform messaging platform called Hangouts and Google's work on making the best photos stand out in a collection and development on auto-enhance tools for photos.
The next era of search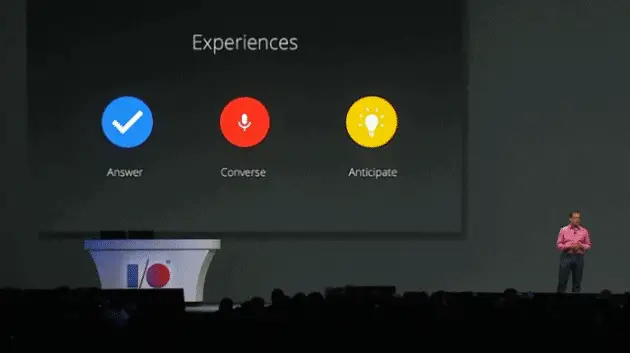 Google brought Now to Android a year back and has developed the artificial intelligence with new cards and a better algorithm for tackling broad queries, bringing personalisation into the program.
Google Now will be coming to Chrome in the next few weeks and will offer search and answer queries as the Android and the iOS app does.
The Knowledge Graph was also brought up at Google I/O and how it is starting to fit into Search and become more relevant. Google coined the phrase "this is the end of search…as we know it" showing their commitment to natural language processing and artificial intelligence
Personalized Google Maps
Google Maps has lots of new features coming to both desktop and mobile and this may be the real push Google Maps needs to go beyond Nokia, Waze and other mapping services.
The first new features released by Google are reviews and offers, the reviews offer a five-star rating of every commercial location on Google Maps and these now come with promotional offers, like Foursquare offers.
Maps are also becoming more personalized, Google has built different Maps for different preferences, made the desktop version vector based and improved Google Street View with user submitted photos.
Routes and other location functionality have been improved on Maps to make taking trips and finding places easier and more intuitive, Google said they want to create a user interface on Maps, and they have certainly made a big step.
Google I/O Day 1: Wrap Up
Google I/O was a mixed bag and full of software and developer goodness, Google was very light on the hardware end, with the only phone on stage the Galaxy S4, which will be coming to Google Play with stock Android 4.2 for $650 off contract.
Larry Page made a surprise visit after a year of not coming to annual calls and staying inside Google walls. Yesterday Page announced he has had vocal cords partially paralyzed, making it hard to talk and breathe sometimes.
Even though he had a softer voice, Page was very open to talk and offered a 45 minute Q&A about all things Google, the CEO said he had a troubling time with Microsoft, Oracle was only in it for money and the problems with developing new products fast for millions of people, he also spoke about Google's current and future projects.
We still expect the Nexus 7, X Phone, Nexus 5, Key Lime Pie and other devices will be coming soon, perhaps Google just wants to focus on software and developers for their annual developer conference.