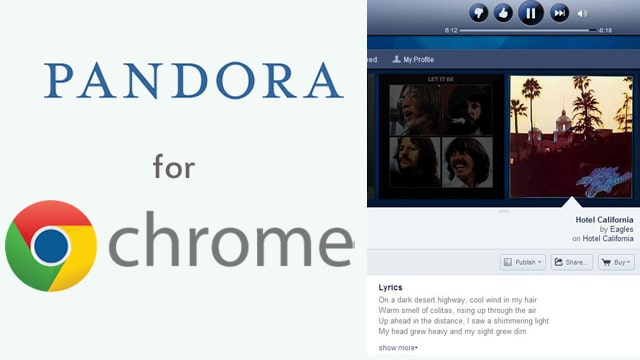 Music is the heartbeat of life, and the web is music to our ears. For users of Chrome, a number of extensions have been developed to bring music directly to the browser, including Extension.fm, an app that lets you search for specific songs.
But Pandora is a whole other animal. Instead of letting users find the exact song they want, it will continually play music like the song you entered, and sooner or later playing the actual song itself. Considered one of the most highly developed music programs, Pandora definitely broadens your musical horizons.
Our guide will outline how to use Pandora in Chrome.
Install Pandora
To easily enjoy all the benefits of Pandora in Chrome, you'll need to add it to your Chrome browser. In order to do this, simply open Chrome on your PC, then visit the download page for Pandora in the Chrome Web Store. Once you arrive, click the blue "Add to Chrome" button.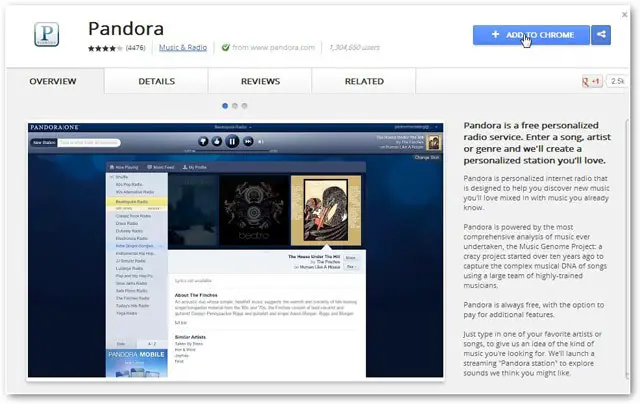 After you click, Chrome will verify if you want to add it to Chrome. Click "Add."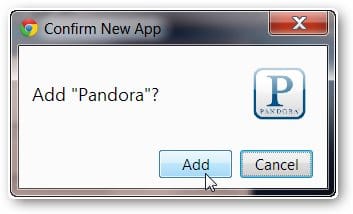 Pandora will be installed in a matter of seconds, and the Google Quick Launch dialog box will appear, showing you the link to open Pandora. Double-click Pandora to launch the app.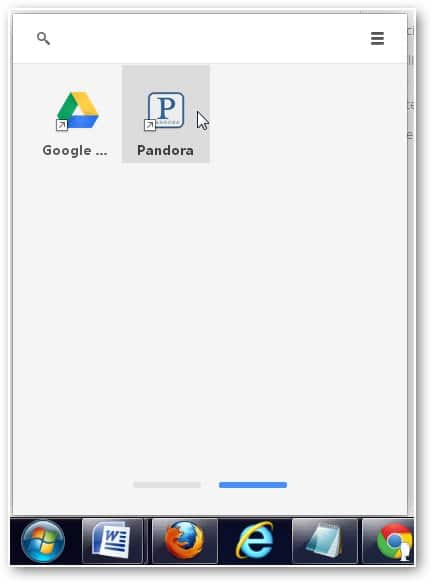 Using Pandora
Now that it's installed, you will also see an icon to link you to Pandora via the App Launcher icon, found in the top right corner of Chrome. The App Launcher icon is a whited-out blue box. When you click the icon, a drop-down menu will appear and scroll down until you find Pandora, then click once.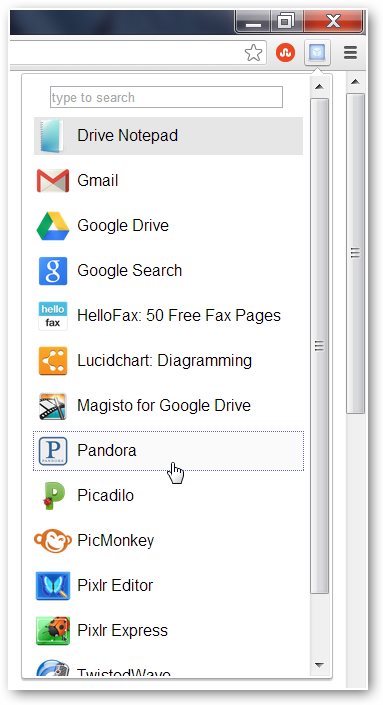 After you click the Pandora icon, a new tab will open bringing you to Pandora.com, the official site for this free streaming music service. Before it lets you start using the service, you must register. If you already have a Pandora account, login. If you don't, you will need to register.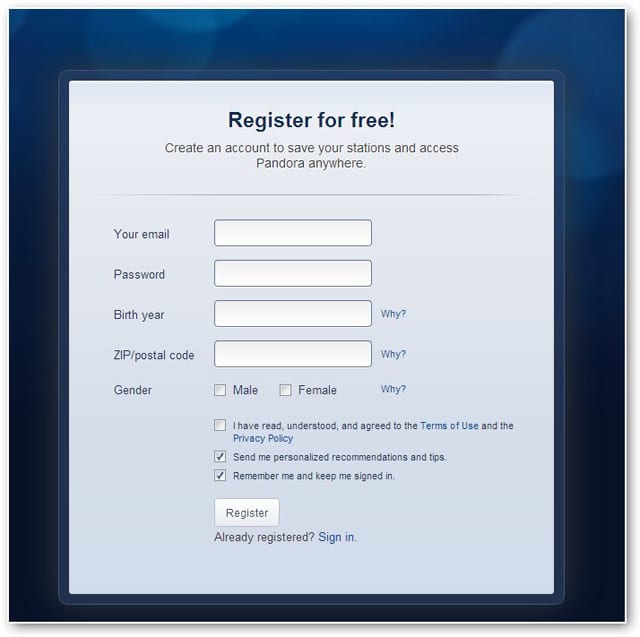 After you login, Pandora will load.
And to start listening to music, all you need to do is go to the top left corner of the window where the search field is, with the text "New Station" in front of it. Here you can enter a song, an artist or a genre and Pandora will begin playing music similar to the music you entered.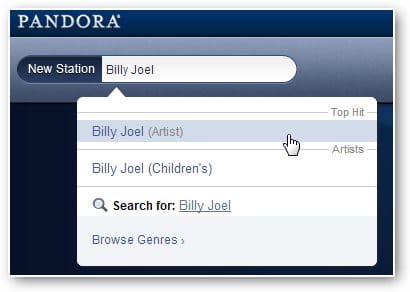 After you enter an artist or song, Pandora will create a "Billy Joel Radio" station, which will appear in the left column.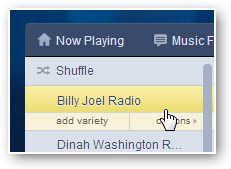 And when Pandora creates a radio station, it will begin playing that station immediately with the song selection visible in the center of the screen, as well as the name, artist, album, lyrics and information about the artist. This is an area where Pandora especially shines.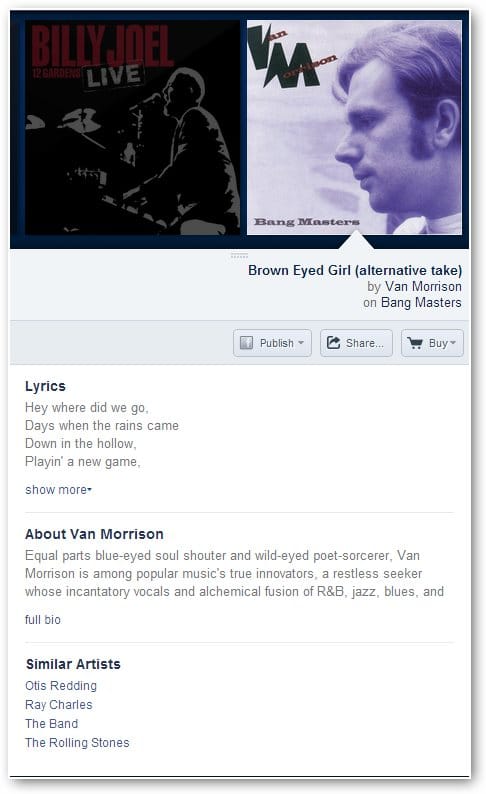 And Pandora won't play a song on demand. Pandora instead plays songs by the artist you entered, or if you entered a song, title similar songs, as well as artists that sound similar.
To control music in Pandora as it plays, click either the "Thumbs up" button or "Thumbs down" button to let Pandora if you like the song or not. If you click Thumbs Down, Pandora will stop playing the song immediately and click over to the next song.

You can also pause the music and click the "Forward" button to listen to the next song Pandora has in the queue, but you can only skip 6 songs in an hour.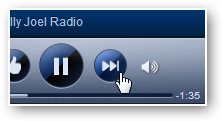 And as you use Pandora, keep in mind the limit to listen is 40 hours a month. If you are an avid user, for $36/year you can download the desktop app Pandora One which lets you listen unlimited.
While this may not necessarily be a true app in the sense that it gives you a stand-alone Pandora icon and runs in a separate Chrome-application, but it does make it easier to access the site, which for heavy-users of Pandora can definitely appreciate. And if you're curious about other top music extensions for Chrome, here's an list covering a few more stellar options, such as Rdio, an app that's refreshingly ad free and lets you listen to millions of songs without paying a cent.