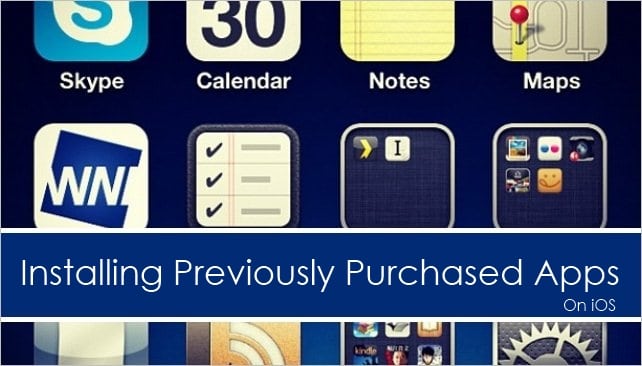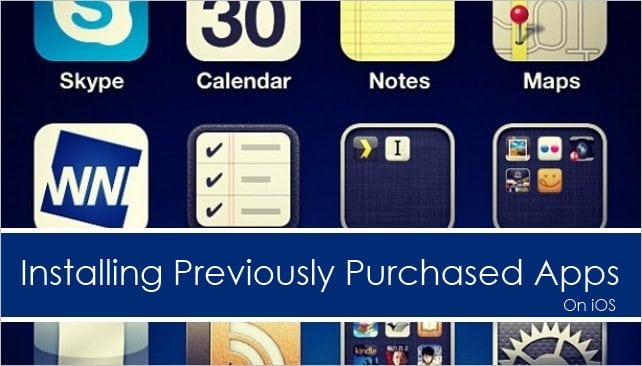 Using a relatively straightforward method via the iOS App Store, you can quickly and easily restore previously purchased apps from across multiple iOS devices. Apps installed on different iPads and iPhones by the same Apple ID, for example, can all be found and installed on any iOS device.
Such a feature can come in handy on many occasions. Because iOS allows you to re-download previously purchased apps, you will never have to pay twice for the same app whenever you upgrade or change your iDevice. Software updates and factory resetting are also no threat to your pricey app collection.
Essentially, thanks to the cloud-based app backup system which iOS utilizes, you can take your apps anywhere in the world, so long as you have access to your Apple ID.
Installing Previously Purchased Apps on iOS
To access and install your previously purchased apps, you will need to head over to the Apple App Store. Once there, tap on the "Updates" button located in the bottom right-hand corner of the App Store home screen.
On the Updates page, tap the "Purchased" button, located towards the top of the page, to proceed to your list of previously purchased iOS apps.
You will then be presented with a comprehensive list of all the apps you have ever downloaded or purchased via your active Apple ID. You may then scroll through them, and re-download individual apps by clicking on the cloud-shaped button next to them. The download is completely free as you have already purchased them once before.
Additionally, you can tap the "Not on This iPhone" button located towards the top of the page, to view a list of apps which have not been purchased on the device which you are currently using.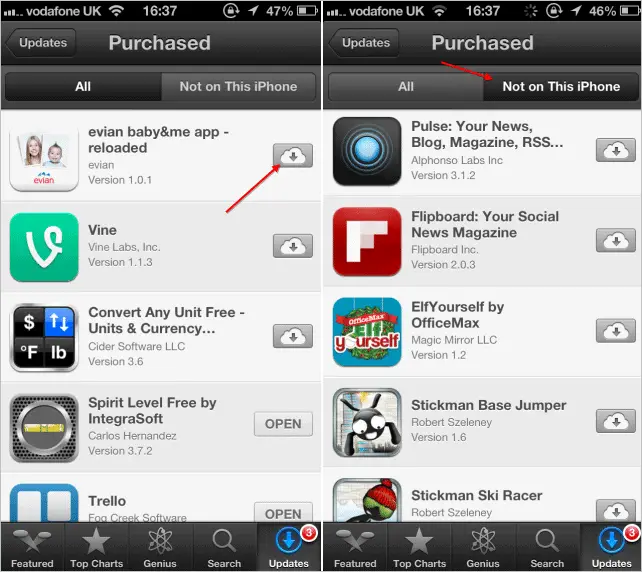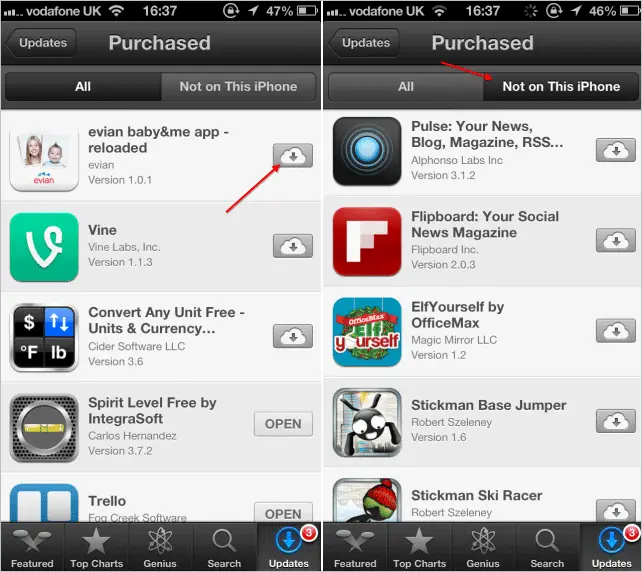 As previously mentioned, the "Not on This iPhone" section of your purchased app collection gives you full access to your previously purchased apps, anywhere in the world, and on any iDevice. Of course, such a feature would require you to be logged in to the device via your corresponding Apple ID.
Conclusion
Having access to your previously installed apps is an excellently thought-out feature, which iOS offers in a way which is both quick and easy to use. The ability to re-download apps purchased both on the same device, and different iDevices, give you true flexibility when it comes to iOS App management.
The brilliance of the "Not on This iPhone" section of your previously installed iOS apps, enables you to re-download apps which have been purchased on an old device, a friend's device, or even a device which has been lost or stolen.
To conclude, Apple has perfectly combined their flexible cloud-based storage system with a seamlessly easy re-downloading method, saving you both time and money.