Using the simple functions of the versatile HandBrake software, you can quickly and easily convert video content stored on your computer, to a format which is suitable for iPad playback.
Being able to record and watch videos on your iPad is awesome, but watching videos recorded on other devices has often been a struggle for iPad users.
However, HandBrake offers a pretty sound solution. The software allows you to quickly convert all types of video files to iPad compatibility. HandBrake is capable of processing and converting most common multimedia files, along with and all DVD and BluRay sources, which are not protected by copyright laws or restrictions.
Convert Any Video to iPad Format with HandBrake
How To Use HandBrake
To start converting videos, head over to HandBrake's official download page and begin downloading the version which is compatible with your operating system.
After a quick installation process, you will be presented with HandBrake's home window. There are an array of options which can help you optimize your video for different iDevice, but for the most part, HandBrake does a good job of doing this for you.
To import a video from a file or folder, click "Source" in the top-left hand corner of the window.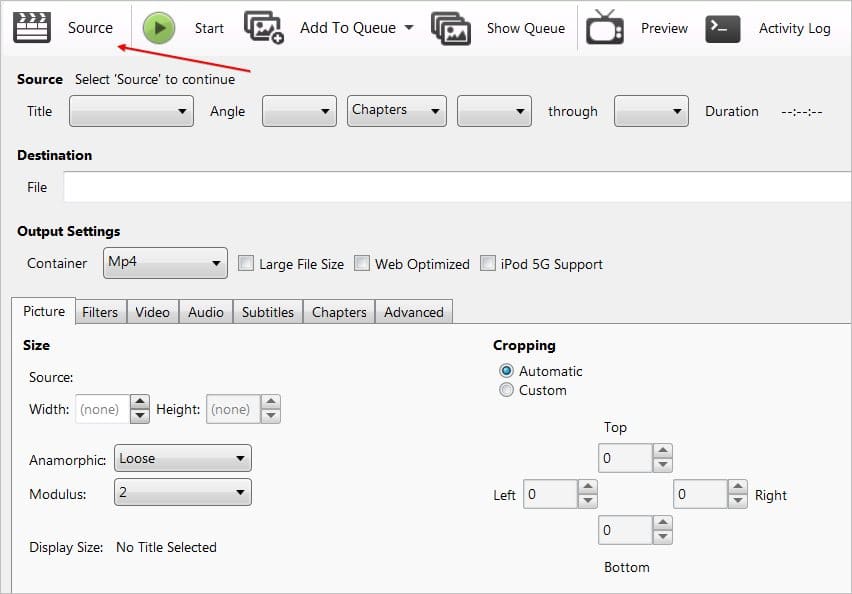 Then, click "Open File". This will allow you to browse through your files and folders to select a particular video file.
Once you have selected your video or movie, HandBrake will display the name and length of the content.
Your next step will be to head over the menu located on the right-hand side of the window and select your iDevice.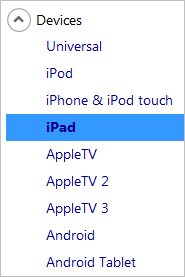 Next, you will need to define a destination for your converted file. To do this, click the "Browse" button located half-way down the page.
Once you have chosen your destination, hit the "Start" button located at the top of the window.
HandBrake will then process and convert your selected video file, saving it in the destination you defined, ready to be transferred to your iPad or iPhone.
The Good and the Bad
HandBrake provides a quick, easy solution to converting all types of video and movie files into iOS-compatible formats. To fully evaluate this handy video converter tool, we have listed its pros and cons below.
Pros:
HandBrake converts a wide range of Video formats into iOS & Android compatible formats, ready for viewing.
Choose between a selection of iOS & Android devices to optimize your video for.
Offers a live video preview
The speed of the software is of a high standard, converting videos in far less time that their actual length.
Cons:
The home window is a little cluttered and gives the user the feeling that the extra optimization boxes are required, whereas they are really just optional extras.
Doesn't have a built-in function to help your transfer the newly converted videos to your iPad or iOS device.(You need to add videos via iTunes)
Conclusion
Overall, HandBrake offers a conversion service which is speedy and easy to use, enabling you to convert video, DVD, and even BluRay formats into iOS compatible videos. The short time needed to convert videos makes it a joy to use.
HandBrake allows you to specify the device you wish to optimize your video for, ranging from iPods to Apple TVs, to Android Tablets. The additional enhancement features which can be tweaked before conversion make it an extremely well-rounded piece of software.