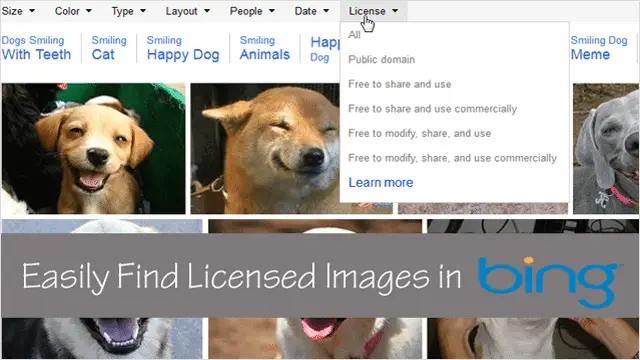 No one likes to get sued for copyright infringement, which is why Creative Commons has been the go-to place for getting a sharing license for photos these past 10 years. And now Bing, the up and coming search engine from Microsoft, is pushing itself ahead of the pack by adding a "Search by license" feature to their basic image search function in a highly visible place.
While Google Image Search makes you go into "Advanced settings" to search photos by license, Bing has moved this option to the forefront of their image search engine, a move recognizing the growing need of licensed images by people online. Students, bloggers, freelance journalists, the average Joe; anyone who doesn't have access to a stock image company needs this feature.
Our guide will outline how to use the new "Search by license" feature in Bing image search.
Find Creative Commons Images Using Bing
To search for images in Bing, first, go to Bing's main page and enter your image keywords into the search field.
Hit "Enter" and Bing by default will show you the "Web" results for your keywords. To view the image search results, go to the top of the page and click "Images."
Your image search results will be shown, with recommended sub-categories offered to you at the top of the page in blue text.
UPDATE: Due to the changes in the Bing interface, you now need to click the Filter option on the top right of the page to see the "Search by license" option as shown below.
What makes the "Search by license" feature great is that it, along with the sub-category recommendations, is easily accessible from the top of the image results page.
Look for a slightly grey-colored bar with various menu items, each with a drop-down menu indicator next to it. There should be several "Search by" options in by black text: "Size," "Color," "Type," "Layout," "People," "Date" and the latest addition, "License," is where you'll need to go.
Click the arrow next to "License," and a drop-down menu will appear. In this menu are six options to choose from, all depending on the type of licensing you need. To see only public domain images, select "Public Domain" from the drop-down menu and Bing will instantly readjust your search results.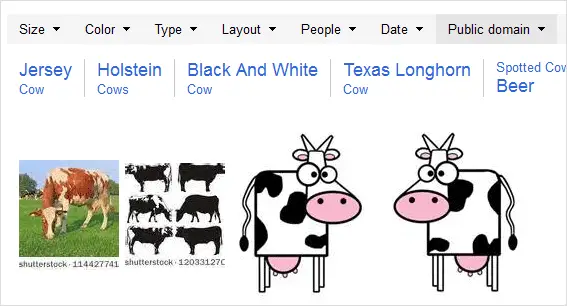 If you want to find images you can use and share freely and you don't need to modify the photo, another option is the "Free to share and use" option.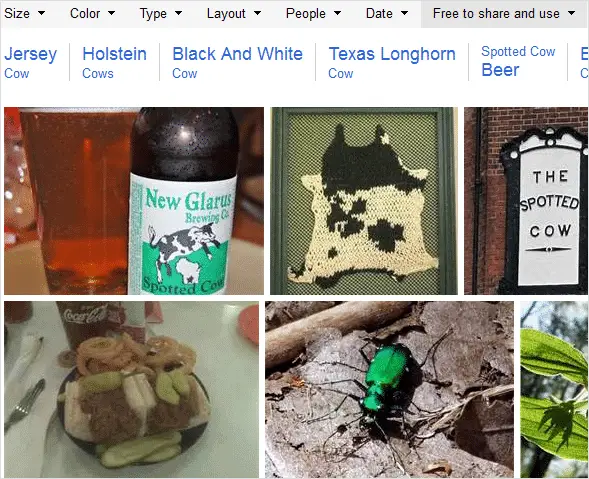 For those seeking images they can modify, such as cropping or adding a filter, the "Free to modify, share and use" option is the "Search by license" option to choose.
It's good to be able to find Creative Commons images in Bing's image search. What's really great is having such easy way to find images specifically for commercial purposes.
Now, all that bloggers have to do, to find an image without repercussions, is to select the "Free to share and use commercially" option and bam, thousands of useable photos. Same applies to the search option to find photos that you can modify.
Once you find an image you'd like to use, click the image once to be brought to the viewing page.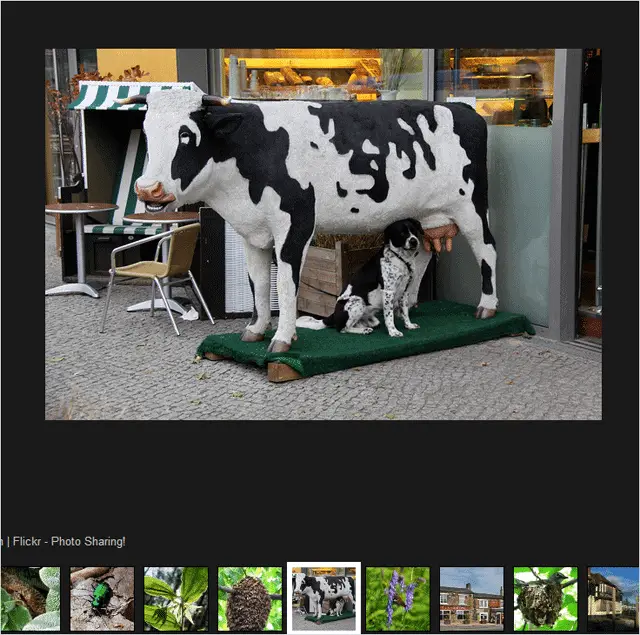 Go to the bottom right corner on this page to find the miniature version of your image, where it says, "View Source," to check the image source and the licensing
Click here to go to the original image location to verify the photo sharing license. The thing to look for is any identifying licensing attribution, such as CC licensing icons.
Also, if you have the latest version of Office 2013, you can access Bing's licensed image search by going to "Insert > Online Images," and licensed images will be shown by default.
Conclusion
Finding an image with the necessary licensing requirements has never been easier, and that is how Bing is changing the game. It delivers an impressive variety of image results for all license options. Bloggers and students will surely be doing happy dances once they give it a go.
While it's a bummer that Bing can't guarantee the validity of licenses, leaving it up to the user to investigate their source, the possibility of coming across a mistaken photo license is quite rare. For a comparison of Google vs. Bing image searches, here are our thoughts on who prevails.