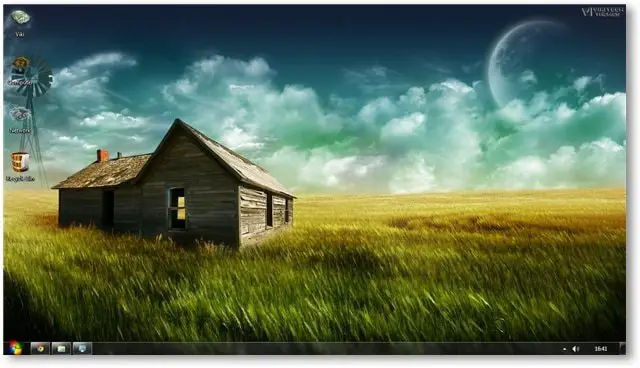 Arcadia was a mountainous district in the Peloponnese of southern Greece, known for its incredible beauty. It's equated to a heaven-like place on earth with wonderful natural beauty all around.  The Arcadia Theme comprises of beautiful works of art which bring incredible natural beauty on your Desktop, hence the name.
Arcadia Theme is based on the works of Shaun Parkison – web designer, graphic artist and owner of the site Full Circle Graphics. Visit his site for more wonderful stuff!
(All the artwork in this theme is used with explicit permission of the artist. Do not copy or redistribute in any form. Please respect the artist's copyright.)
Arcadia Theme for Windows consists of 25+ Hi-Res wallpapers, custom icons, sounds and cursors for a complete and beautiful desktop.
Screenshots for Arcadia Windows Theme:
These are just a few of the 25+ Hi-Res wallpapers that come with this theme. Download the theme to get them all.
Custom Icons, Cursors, and Sounds For Arcadia Theme:
Arcadia is an Exclusive Theme for all the TechNorms subscribers. So along with Icons and cool Sounds, it comes along with a set of Cursors. Check them out.
Icon Set:
Cursor Set:
Download Arcadia Theme for Windows 7 and Windows 8:
Arcadia is an Exclusive Theme created for TechNorms Email subscribers and Facebook Fans. You can subscribe to our Email Newsletter or download it from our Facebook Page.