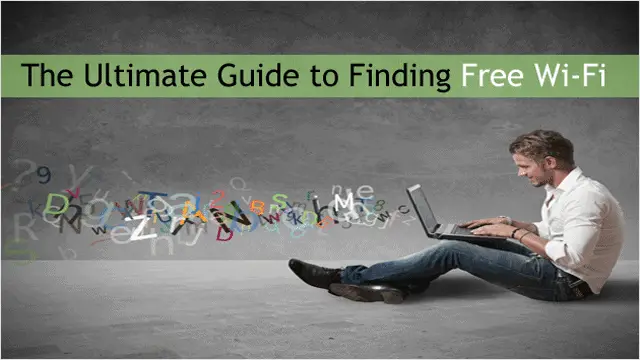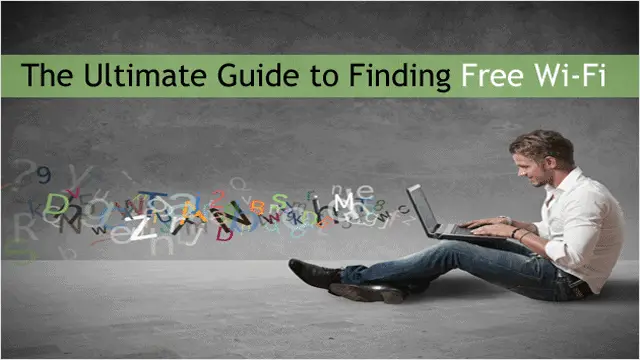 Gone are the days of being able to get Wi-Fi for free because of people and businesses forgetting to set WEP keys on their connections. No, now you have to work a bit harder to find a free WiFi connection. But finding free Wi-Fi isn't impossible yet. It's all about where you look.
Whether you're ready to get over your phobia of hospitals and enjoy the free Wi-Fi that's to be had in medical establishments, or maybe you just need a refresher on the best places to get it, we've compiled our five best spots to snag the oh-so coveted free Wi-Fi.
Read on to learn how to get Wi-Fi anywhere.
Best Free WiFi Hotspots
Coffee Shops and Starbucks
Coffee shops have long been the go-to place for free Wi-Fi, and independent coffee chains are notorious for being one of the best places to snag free web access. Most of these places only require you to buy a coffee, and you can linger all day using their Wi-Fi Network.
One of the most well-known coffee chains in the world, Starbucks, also offers free Wi-Fi despite some locations blocking outlets to prevent people from staying too long.
Libraries and Barnes & Noble
While it's not as widespread as it once was, thousands of public libraries across the U.S. offer free Wi-Fi during open hours with no password required. This is a great public service, especially for anyone needing to search the Internet to find a job or do additional research about the book they are reading.
You can also snag free Wi-Fi at both Barnes & Noble and Borders without having to purchase any items from the store.
Hotel Public Areas
While many of the high-end hotel chains don't offer free Wi-Fi, you can still get free Wi-Fi at several of the big mid-level chains in their lobbies or public spaces without getting a room. Some of these include Hampton Inns, Hilton Garden Inns, DoubleTree Hotels, Best Western Hotels and Holiday Inns.
Also, you join a hotel's loyalty program to access free Wi-Fi even when you're not a guest, which you can do from your car in the parking lot outside. Hotels such as Marriott, Starwood, and Omni Hotels are a few high-end hotels that offer these programs.
Grocery and Department Stores
You may not think of the grocery store as the go-to place to get free Wi-Fi, but many smaller independent grocery stores are now offering Wi-Fi to attract customers. There are also a few big national chains offering free Wi-Fi too: Big Y, Publix, Whole Foods and Sam's Clubs.
Also not to be outdone, you can get free Wi-Fi when you're shopping for other things. Target, JCPenney and Macy's offer free Wi-Fi to all shoppers. But beware, many of these department stores have been known to track your searches when connected to their networks.
Fast Food Joints
Fast food restaurants are also attracting customers by providing free Wi-Fi. Panera is a well known fast food chain offering free Wi-Fi. They now have a 30 minute restriction however on their Wi-Fi between 11:30 am and 1:30 pm to free up tables for the lunch crowd.
McDonald's, KFC, Subway, Wendys, Quizno's, Taco Bell and some Burger King's are other popular fast food chains that offer free Wi-Fi. And if you like sit down restaurants, free Wi-Fi can be had at IHOP, Cici's Pizza, Buffalo Wild Wings, Hooters and Denny's.
Bonus Tip: Landromats and Office Supply Stores
If you're in desperate need of free Wi-Fi, you can even snag Wi-Fi at most laundromats as long as you do one load of laundry. Many of them offer public Wi-Fi access without a passcode. Also if you're near a Staples, Fedex or an OfficeMax, these office supply stores offer free public Wi-Fi access too.
Conclusion
Finding Wi-Fi no matter where you are it isn't the easiest, especially if you're not in the heart of a city. If you still can't find free Wi-Fi, try visiting Openwifispots.com to find the nearest free Wi-Fi wherever you're at.
To learn how to turn your Windows 8 machine into a virtual Wi-Fi hot spot to help you get Wi-Fi on the move, click here.