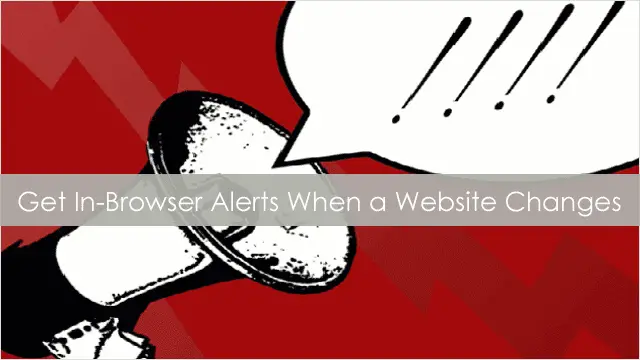 The average computer user typically has a handful of sites they check several times a day. Whether you're tracking a bid on eBay, waiting for a response from someone on a dating site or forum or waiting for new merchandise to be added to a website, it can be tiring constantly going back to a website to see if anything has changed. Website tracking can now go both ways.
Email notifications are the old-school way of receiving these updates. The Page Monitor extension for Chrome is the much more intelligent way of knowing when a change occurs on website, sending you instant in-browser alerts so you never miss a thing. Our guide will outline how to use the Page Monitor extension for Chrome.
Getting Started
The Page Monitor extension was developed by Max Shawabkeh, a reputable extension developer, and he made it so it can only be used on the Chrome browser. To start using Page Monitor, open Chrome and download it from the Chrome Web Store. (Download link below)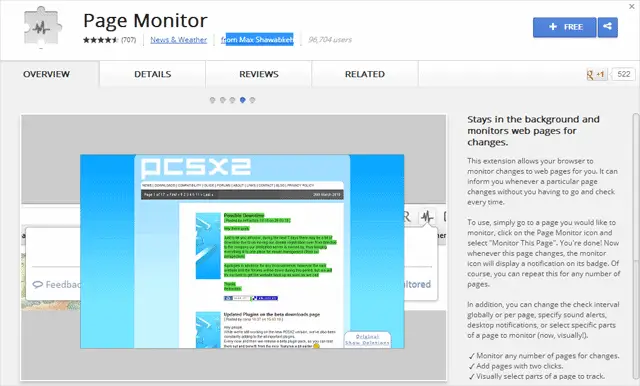 After installing you'd see the Page Monitor extension icon on the top right corner of the browser.
Using Page Monitor
After you've installed Page Monitor, setting it up so you can track a website is as easy as two simple clicks. First, visit the website you want to track. For this post, we will use eBay.
Once the site you want to track loads, click the Page Monitor icon so the drop-down menu appears. In the menu, click the "Monitor This Page" link.

After you click the link, the text will change to "Page Monitored," letting you know that it has been successfully added to the monitor list. You can add an unlimited number sites to track with this extension and you can also track specific sections of a site.
When the site you're tracking has a change occur, you will see a green box graphic with a number referring to the number of site updates ready for you to view. This graphic will be displayed over the Page Monitor icon.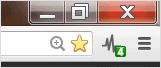 To view the updates on the sites you're monitoring, just click the icon once and a drop-down list will appear showing you all of your site updates.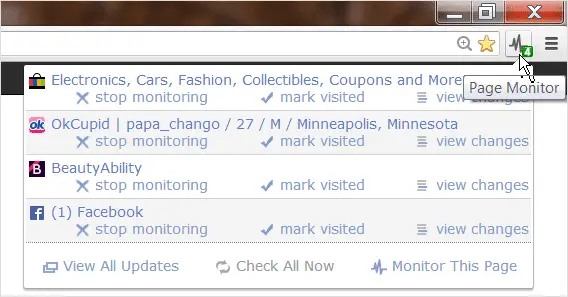 When you visit a site, the changes will be highlighted in green and red blocks as well.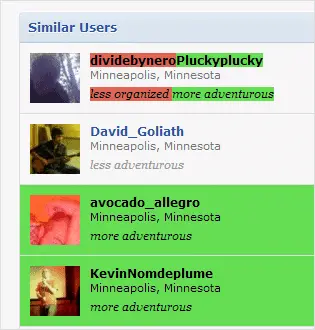 You can also click "View All Updates" at the bottom of the drop-down list to open each site that has an update. Multiple tabs will load instantly to display the sites.

Checking out Page Monitor's "Options" area is also a good idea. It can be accessed by right-clicking the icon for the extension in Chrome and selecting "Options."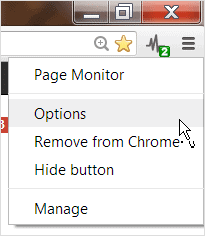 On the Options page, the sites you're monitoring and the last time you checked them will be displayed. This is also where you can rename the sites you're following or remove them completely. You can also add "Sound Alerts" to the sites you're following, so you will know even sooner if a change has been made to the site.
If you'd like to receive desktop notifications as well as browser-based notifications, you can set that up in Options too.
When it comes to how often Page Monitor amanually checks the websites you're following, you can set this up in Options with the "Check Interval" adjustment tool. You can set a different time interval for each website.
Also make sure to click the "Advanced" button to access further options. In this area, you can adjust how long the notifications stay, how the pages are sorted, the badge color and more.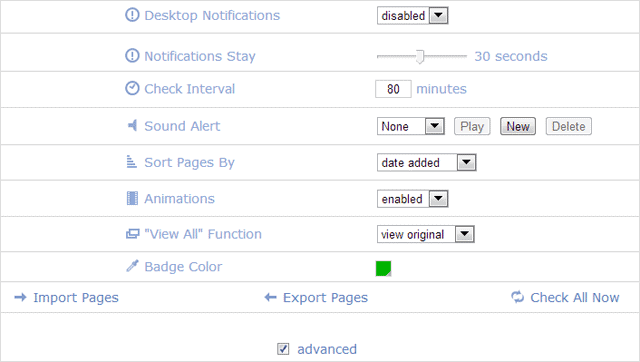 Conclusion
While the Page Monitor extension could be a bit be more useful, such as adding an Android application so users can receive site change alerts on their phone as well, the Page Monitor extension is definitely something to try if you'd like to minimize how often you check websites and seriously boost your productivity.
For more information on website tracking, check out our post – Top 18 Firefox Add-ons for Better Privacy and Avoid Web Tracking