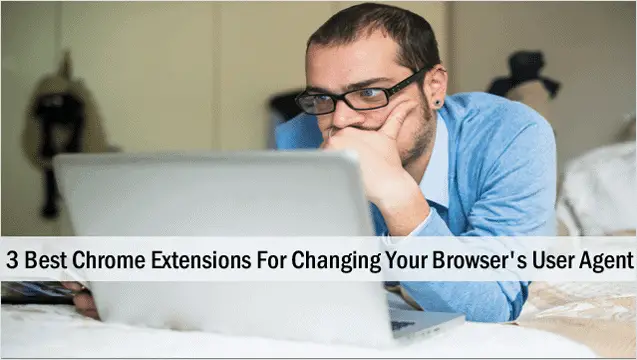 Ever wanted to access a site that restricts access because of the browser you're using or maybe view the mobile version of a site to save bandwidth? If so, a user-agent switcher is the way to go. A user-agent represents your browser when you visit a website, and a user-agent switcher changes your browser's user-agent to that of another specified browser, tricking the site to allow you access.
A user-agent switcher can do so much as well. You can explore the mobile web freely, see what Google sees and Linux-users who are frequently blocked will especially like this app. Developers when checking their code in other browsers also love user-agent switchers.
Our guide will outline the 3 best user-agent switcher extensions for Chrome.
Ultimate User Agent Switcher
For the highest rated Chrome extension that switches between user-agents, Ultimate User Agent Switcher ranks at the very top. This extension offers all the features you'd expect from an extension that switches user-agents.
It has a toolbar button and a drop-down menu, allowing easy access to the extension so you can switch user-agents in a flash and comes with quite a few options.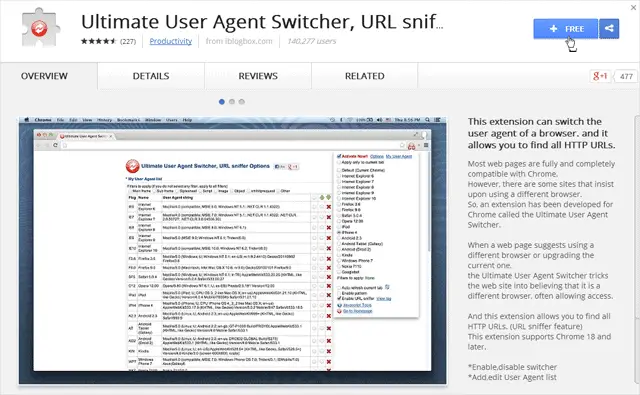 This extension from iblogbox also has the very important URL sniffer feature, which allows you to find all HTTP URLs. Also, if you want to add any additional user-agents or edit their entries, you can do that too. After installing the extension, the toolbar button will appear in the top-right corner.
When you click, a drop-down menu will appear giving you dozens of user-agent choices. Simply click the user agent you want to switch to and click "Activate Now!" at the top of the drop-down menu. You can also opt to apply the user-agent switch to just the current tab.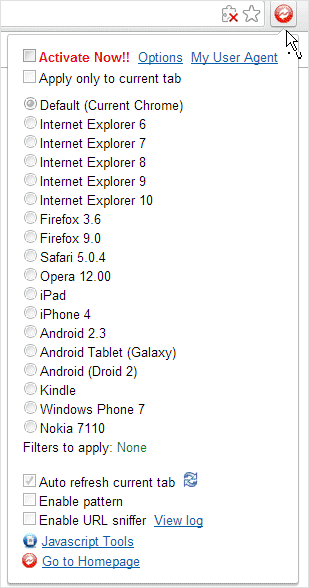 To add another user-agent, go to "Options" and your "User Agent List" will load. Scroll down to the bottom of the first section where you'll find the field to enter a new user-agent. User-patterns and filters can also be applied in the "Options" area.
You can also customize your settings in this extension, as well as export and import them too.
Check it out: Ultimate User Agent Switcher
User-Agent Switcher for Chrome
User-Agent Switcher for Chrome meanwhile is another extension that brings the ability to switch user agents in Chrome. This extension however targets developers instead of the casula user.
It offers more advanced features not found in all user-agent switchers, such as the option to set-up specific URLs you know will block you, so the extension can just automatically switch user-agents without you doing a thing.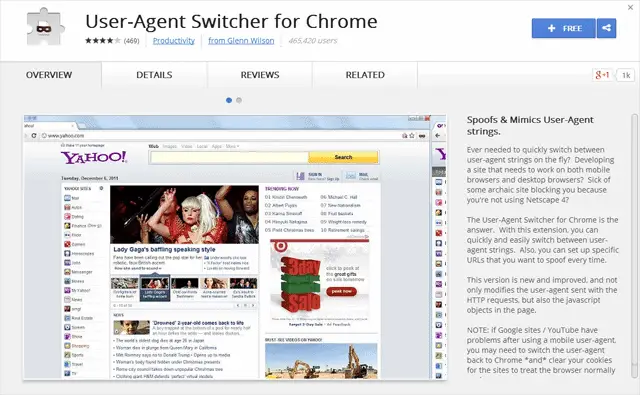 This extension also modifies JavaScript objects on the page, as well at HTTP requests. After installing the extension, a toolbar button for User Agent Switcher for Chrome will appear in the top-right corner of your browser. Just click the icon to access the menu. The extension offers all the important user-agents too.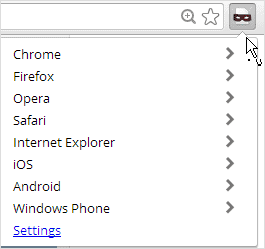 The "Settings" area found in the drop-down menu is also where you'll find the option to add new user-agents, edit and view your "Permanent Spoof List" and "Import Settings."
Check it out: User-Agent Switcher for Chrome
User-Agent Switcher
From ToolShack, this user-agent switch extension also got a healthy 4-star rating from Chrome-users. This extension does everything the above two user-agent switchers do too; offering you the ability to trick a site into thinking you're using a different browser.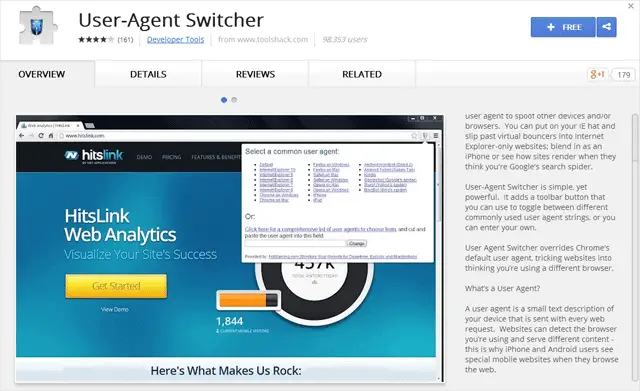 After installing User-Agent Switcher, the toolbar button for this extension is also where the full menu is, with all the various user-agents offered. Just click to apply one.
User-Agent Switcher also offers a few more unique user-agents, such as user agents for the Kindle, Googlebot and BingBot.
The one drawback of this app however is the lack of a true Settings menu. Adding new user-agents is possible from the bottom of the drop-down menu though, with a list of hundreds of popular user-agents.

Check it out: User-Agent Switcher
Conclusion
User-agent switchers are a slick thing to have. While most sites now allow most browsers, there are still a few that still don't, so having one of these extensions waiting in the wings can never hurt. For developers, also consider the supplemental extension Ripple to use along with a user-agent switcher to emulate various mobile devices.
For more information on user-agents, check out our post – Chrome Gets User-Agent Switching, Surf the Web as IE, Firefox, iOS or Android From within Chrome