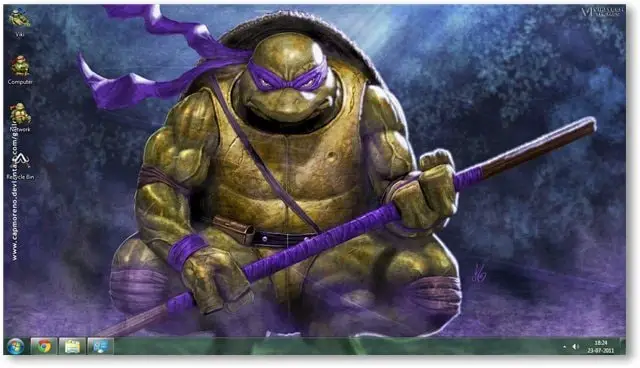 Teenage Mutant Ninja Turtles(TMNT) are characters from a comic series which originated way back in 1984. Starting with a comic book, Turtles soon acquired mass popularity and expanded into merchandise, cartoon series, video games and movies. In the minds of those who followed cartoons through the 1980s and 1990s Turtles have a special place of their own.
Turtles are a team of four turtles, transformed to have human characteristics, who fight evil criminals and protect the city. Trained in the Ninja arts by Master Splinter, the four turtles – Leonardo, Raphael, Michelangelo and Donatello – live an isolated life in the sewers and have but a few friends above the surface.
When not busy fighting Shredder and his minions, the Turtles lead a secluded life that is brought alive by the individual traits of each of the turtles. In wonderful memories of one of the best cartoons from the decades past, here is a theme dedicated to TMNT.
Teenage Mutant Ninja Turtles Theme consists of 25+ Hi-Res wallpapers, custom icons and sounds that will bring the TMNT universe to your desktop. Yes, Dudes and Dudettes, major-league butt-kicking is back in town. COWABUNGA!!

Screenshots from Teenage Mutant Ninja Turtles Theme:
These are just a few of the 25+ Hi-Res wallpapers that come with this theme. Download the theme to get them all.
Custom Icons, Cursors, and Sounds for TMNT Theme:
TMNT is an Exclusive Theme for all the TechNorms subscribers. So along with Icons and cool sounds, it comes along with a set of Cursors. Check them out.
Icons Set:
Cursor Set:
Download Teenage Mutant Ninja Turtles Theme For Windows 7 and 8: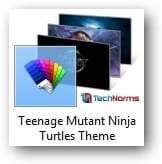 Download from the Windows Themes Gallery