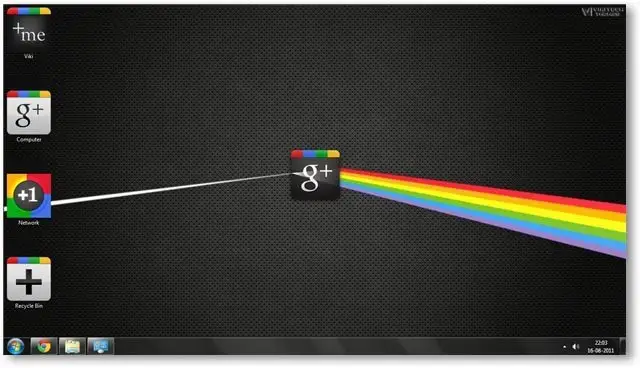 Google Plus the new social network on the block and the latest attempt at social by Google. While earlier attempts have fared pretty badly, Google Plus looks solid and is quite awesome to use. Plus has seriously caught the attention of the internet users who love all about social media.
Though it is new, Google Plus has grown rapidly and the numbers are ever-increasing. It has also fired the imagination of artists and has generated a number of artworks based on the Google Plus theme and presentation. While minimalist in nature, they are a beautiful representation of the brand that Google Plus has become. Based on these artworks, here is a minimalist theme dedicated to Google Plus.
We would like to thank Life Rocks 2.0, whose this post inspired us to create The Google Plus Theme.
Google Plus Theme for Windows consists of 20+ Hi-Res Wallpapers, Custom Icons, sounds and a nice set of cursors for a complete theme package. Bring the minimalist yet elegant feel of Google Plus to your desktop with this theme.
Google Plus Theme Screenshots:
These are just a few of the 20+ Wallpapers included in the theme. Download the theme to get them all.
Custom Icons, Sounds, and Cursors for Google Plus Theme:
We have created a custom sound clip that plays while applying the theme. The theme also comes with graphic icons that are based on the Google Plus style.
Icon Set:
Cursor Set:
Download Google Plus Theme for Windows 7 and Windows 8:
Download from the Windows Themes Gallery