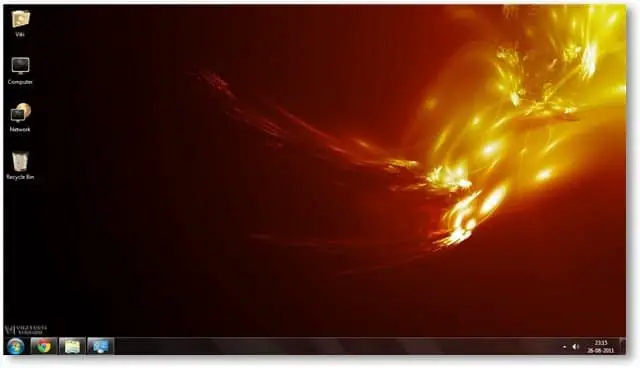 Artists usually have a way of expressing themselves through their arts. As an attempt to give a different type of exposure to the arts and the artists, we have featured the work of several artists in the form of Windows 7 Themes. There are several beautiful abstract themes in our themes gallery and Yinean Theme brings a different flavor to this collection of abstract themes.
Yinean Theme derives its name from the series of abstract wallpapers of the same name. Based on the works of deviant Senzune, who has got a beautiful gallery with a large number of fractals-style of abstract wallpapers. Check out his gallery for more wallpapers under the Yangean and Elementar series. The wallpapers are colorful yet minimalist in style.
(All the artwork in this theme is used with explicit permission of the artist. Do not copy or redistribute in any form. Please respect the artist's copyright.)
Yinean Abstract Theme for Windows consists of 35 Hi-Res Wallpapers, custom Icons and Sounds to create a complete theme package. Bring this simple yet colorful abstract look to your desktop with the Yinean theme.
Update: Added more wallpapers (now there are 35 Wallpapers!) and changed the location of the watermark. The regular position was not proper for this theme. Thanks to Asian Angel for the feedback!
Screenshots from Yinean Abstract Windows Theme:
These are just a few of the 35 wallpapers included in this theme. Download the theme to get them all!
Custom Icons and Sounds for Yinean Theme:
The theme comes with custom sound clips that play when you apply the theme, Log on and Log off. Also included is a set of abstract style icons to suit the theme.
Icons Set:
Download Yinean Windows Abstract Theme: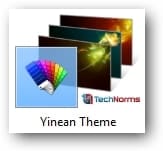 Yinean is an Exclusive Theme created for TechNorms Email subscribers and Facebook Fans. You can subscribe to our Email Newsletter or download it from our Facebook Page.