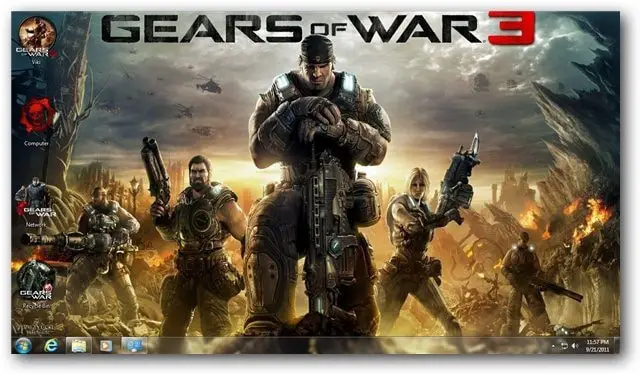 Gears of War is a military-action-Third Person shooter game available exclusively on Microsoft's Xbox platform. Developed by Epic Games and published by Microsoft Game Studios, Gears of War was first released in 2006. The game was very successful and this led to the creation of Gears of War Franchise, one of the most successful franchise on Xbox platform
The events of the game take place on a fictional planet named Sera, where the humanity is under severe attacks of the Locust Horde. The presence of this subterranean enemy was unknown to the humans till, one day, they suddenly emerged and proceeded to destroy humanity.
The gameplay is focused on the troops of Delta Squad as they undertake desperate missions in a last-ditch attempt to save the remaining human inhabitants of Sera. The player assumes the role of Marcus Fenix, a former prisoner, and war-hardened soldier. In a cooperative game-play, the player takes up the role of other Delta Squad member – Dominic Santiago.
The latest and final installment in this series, Gears of War 3, released on 20th September 2011. Dedicated to this awesome and absolutely thrilling game, here is a theme based on all three games of the Gears of War Series!
Gears of War Windows Theme consists of 35+ Hi-Res Wallpapers, custom Icons, sound clips from the game soundtracks and a beautiful set of cursors for complete customization of your desktop. Bring the Gears to your desktop as they take the last stand for the survival of humanity on Sera!
Gears of War Windows Theme Screenshots:
These are just a few of the 35+ Wallpapers that are included in this theme. Download the theme to get them all!
Custom Icons and Sounds for Gears of War Theme:
Like all our themes we have chosen a select set of icons to go with this theme.
The sounds from the game are also part of the theme and you can hear them while starting and shutting down your Windows as well as while applying this theme.
Download Gears of War Theme for Windows 7 and 8: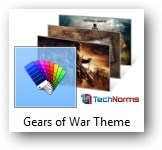 Download from the Windows Themes Gallery