With Viber's recent upgrades to its service spanning across desktop and mobile platforms, TechNorms wanted to present a comprehensive collections of guides to show you how to get the most out of this messaging software. Viber is a sleek, easy to use messaging program, and this guide will focus on Viber for Android.
How to get started with Viber mobile for Android
We're covering the Android version first mostly because you need a mobile Viber account to get started with its desktop version.
Head to the Google Play Store either online or on your phone to download Viber.
Viber is free of charge no matter what version you use.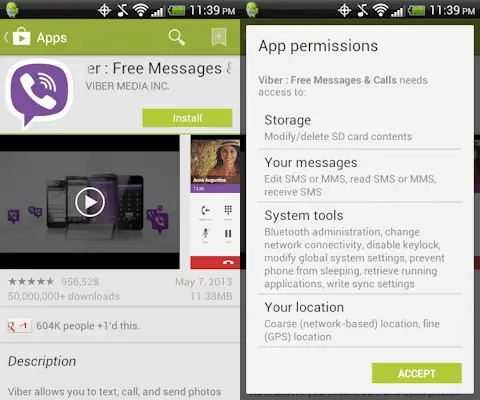 On your mobile phone, you'll need to give it a variety of permissions on your phone before installing it.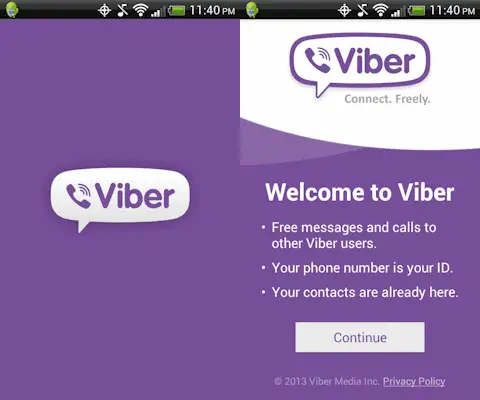 Once installed, you'll be prompted by Viber that you need to give it access to your Contacts List so it can see who else uses the messaging service.
After giving it access, you'll want to choose your country and enter your phone number. Then, click "Continue."
Viber will send you a verification code to set up your account. Enter it in, then you'll be able to set up your profile on Viber.
You'll then be shown who in your Contacts List are also using Viber.
How to use Viber mobile for Android
Now that Viber is installed and set up, you can use it as you see fit and message or call anyone on your Contacts List using it, too.
Click on the "Person Icon" at the top of the app.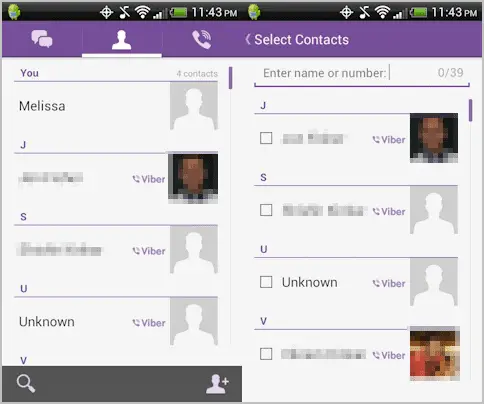 You'll be given an alphabetical list of Contacts for you to interact with.
You can also use the "Magnifying Glass Icon" to search through and more easily find who you want to call or message.
Viber works like most messaging apps and you can IM back and forth as you see fit.
The other user will get a notification in their Notifications Bar to alert them that they have a new message so they can write back. You then talk through text messaging, similar to how you send SMS messages. You can call the user at any time by clicking the "Phone Icon" in the top of the Viber app.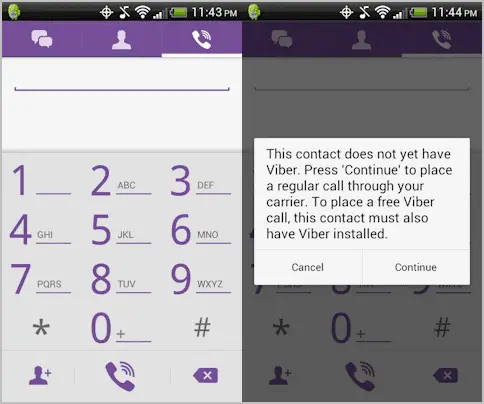 If you want to make a call, keep in mind you'll only be able to call someone who is also using Viber. It doesn't matter what version they are using whether it's the desktop Viber, iOS Viber or other platform. As long as they are using Viber, you can call them.
When you make a call or receive on Viber for Android, you'll be given a simple visual display to interact with.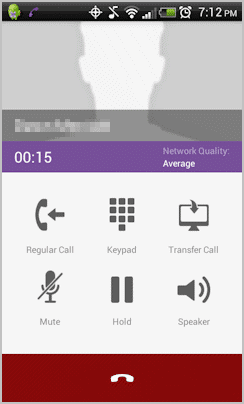 From here, you can turn the call into a regular call if supported by your Contact and phone, along with utilizing the keypad, muting, holding and putting it on Speaker.
You can also use the transfer feature once you've linked your mobile Viber account to a desktop version. Simply click the "Transfer Call" button and a few seconds later, you'll receive a new call on Viber desktop.
Once you answer it, the call will "end" on your phone and be moved to your computer. You can then transfer it back and forth as necessary.
How effective is Viber mobile for Android?
Viber mobile for Android is easy to use. We've used a variety of messaging apps over the years and Viber is much more straightforward than most. If you're looking for a new way to chat and make calls, especially internationally, Viber for mobile might be the messaging app you're looking for.