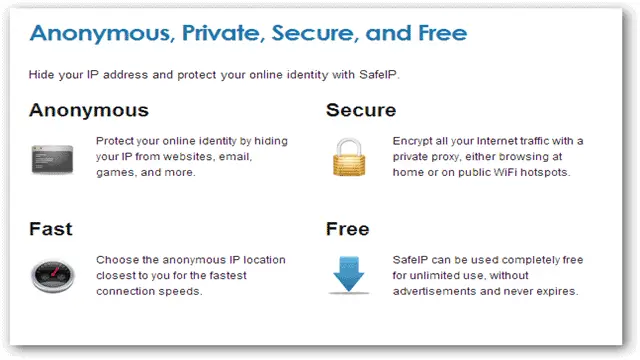 SafeIP is a freeware tool that helps protect you while your surf online by hiding your IP address. When active, SafeIP will hide your IP address from the web sites you visit, the services you use and more. Since SafeIP is free, you can protect yourself without having to pay an arm and leg to rest easy knowing your IP is protected.
How to use SafeIP to hide your IP address
You can download SafeIP from its web site.
Once downloaded, SafeIP offers a no muss, no fuss installation process for users.
When you start SafeIP, you'll be asked to close all programs and browsers using the Internet.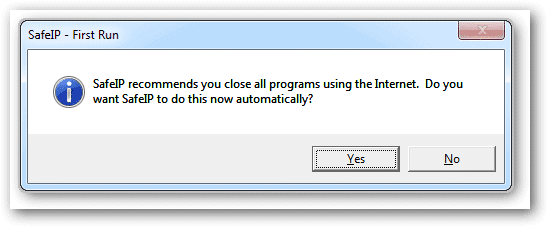 If you choose not to, you'll be asked to reboot your PC before continuing for optimal protection from SafeIP.
Now that SafeIP is running, you'll see your current IP address displayed.
You can either click "Connect" to start masking it or you can select a server in the Select IP Location: box by double-clicking one.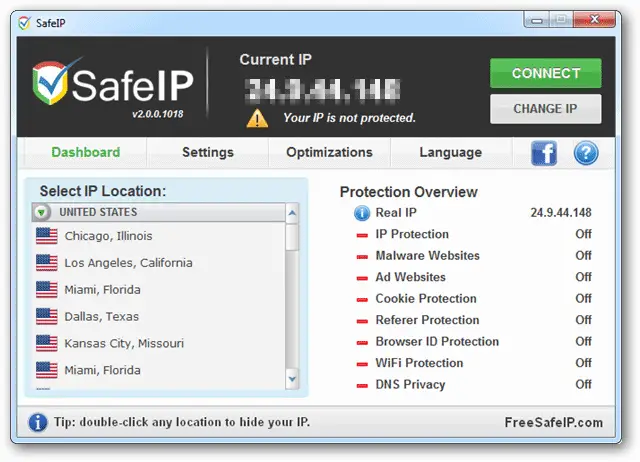 You can change your IP at any time by double-clicking on one of the locations, too.
Whenever your connect and disconnect from an IP through SafeIP, you'll see a notification balloon informing you of the changes.
Now, click "Settings."
You can tweak SafeIP to work to protect you in even more ways, such as turning on malware protection, ad blocking, cooking tracking protection and more. You can even rotate your proxy for maximum protection when utilizing SafeIP to hide your IP address.
Then, click "Optimizations."
This allows you to set certain defaults for SafeIP, such as anonymous web browsing which is what SafeIP is all about. You can also enable fast content streaming through your proxy or even bulk mailing which can sometimes be slowed when you use a proxy like this.
Click "Language."
You can change the language of SafeIP to what is most comfortable for you to utilize.
SafeIP will also appear in your Notifications Area in the taskbar. If you right-click the icon, a menu will appear and let you change in and out of IP proxies as you see fit.
You can also check your IP address and verify it as being changed before surfing.
How useful is a freeware tool like SafeIP?
Any free proxy-based tool will not offer the same level of security and privacy a more advanced tool may. But for the average Web user, a tool like SafeIP will be enough. It's easy to use, quick to setup and you'll be ready to surf the Internet without having to give away your IP address to do it.