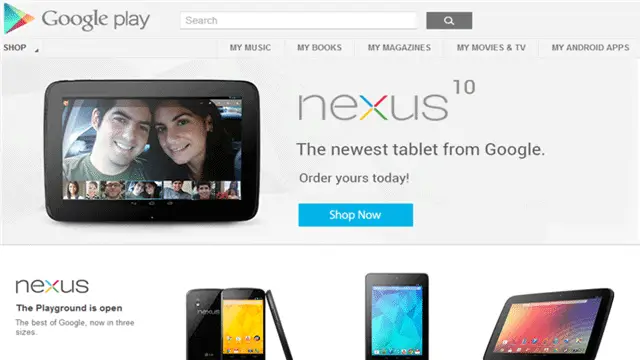 It's frustrating when you're told about a popular game or app, then head to the Google Play Store only to discover it's not there. Now, that doesn't mean it's not really there, it's probably just not available for your device or Android OS version. Before you get your hopes up about a game or app for your phone or table, you can actually determine its compatibility through the Google Play Store on your PC.
How to determine compatibility in the Google Play Store
Head to the Google Play Store on your PC.
In order to determine app and game compatibility for your device, you'll need to be logged into the primary Google Account you use on your phone or tablet.

Once logged in, click the "Gear Icon" in the top right hand corner of your browser.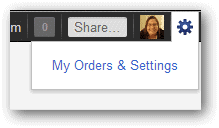 Then, click "My Orders & Settings."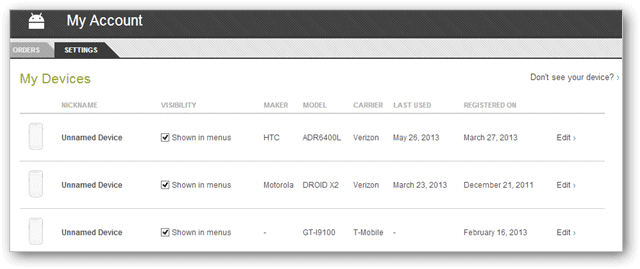 Click on the "Settings" tab to get a list of your devices.
Any device ever associated with your Google Account will be listed here. You can edit and delete them as you see fit. Ensure your primary device is listed to be able to determine app compatibility.
Now, search for an app or game you want to use on that device.
For this example, we'll use Google Calendar since we don't have it installed on our phone.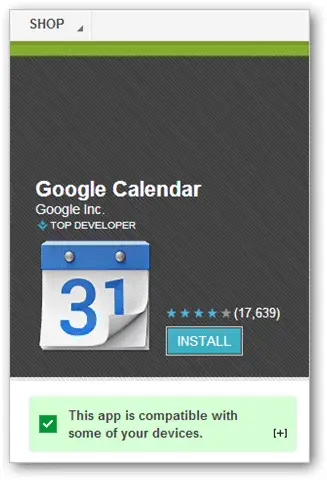 Below the Install link, you'll see a green message that lets you know this particular app is compatible, incompatible or partially compatible with your device or devices.
Click on the "+" to reveal the compatibility details for the app or game.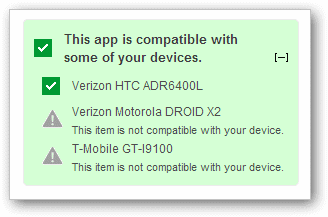 In this case, Google Calendar is compatible with one of my devices: My HTC Thunderbolt, but not with my previously used devices.
This means if I search for Google Calendar on my HTC Thunderbolt, it'll appear in the listings and I can install it. However, if I look for it on my Droid X2, it will not show up in the search results because it's incompatible for that device.
Is it important to know compatibility before you download an app?
While this may seem trivial to some Android users, it can be beneficial for those who don't really know what their device can handle. By quickly searching the Google Play Store from a PC, an Android user can determine compatibility before wasting time looking for an app that won't show up on their phone or tablet.