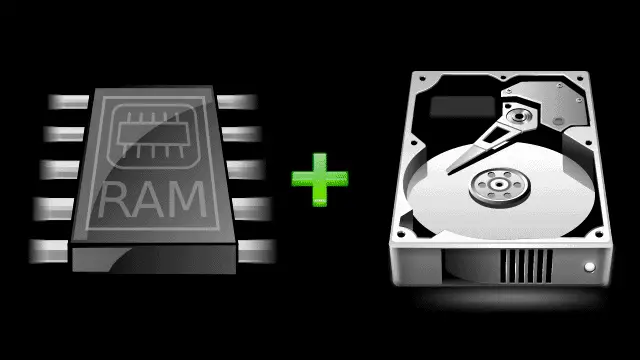 We've looked at speeding up Windows 8 with ReadyBoost as well as using it to improve Windows 7 performance. While this built-in Windows feature is useful and can help with speed, it's always nice to have alternative solutions. We'll look at five other programs for similar use below.
Each of these programs function very similar to ReadyBoost in that they utilize free system memory to create virtual disk drives where files and/or applications can be launched from. This allows these objects to run from raw memory, providing better speed and performance than with a regular disk drive. Mount these virtual drives as if you're using a USB device or other internal hard drive.
SoftPerfect RAM Disk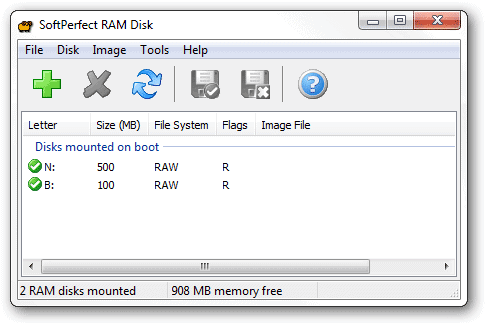 Quickly add application files or the Windows TEMP folder location to a drive used by RAM Disk. Any number of drives can be mounted to allow direct access to available memory. Set each drive to a certain RAM count to ensure you don't go overboard and lock up the system. No RAM limit is imposed on 64-bit systems, while a 3.5 GB restriction is put in place for 32-bit systems. Easily see how many MB of memory is free to know what you can set the drives at.
Pros:
Number of disks limited only by open drive letters
Easily use Windows TEMP folder in RAM
Cons:
Cannot change drive letter or name
Manual formatting of new drives is necessary
Primo Ramdisk
Primo Ramdisk comes in four editions: Standard, Professional, Ultimate, and Server. Choose a drive letter, disk size, and disk type to make a virtual drive from the system memory. Choose either a SCSI or direct-IO disk. The former works like a real drive while the latter is only logical but runs much faster.
Ramdisk supports Invisible Memory to attempt to utilize even more physical RAM by grabbing memory the system is supposedly using elsewhere. This is a risky option and should be studied before attempting.
Pros:
Make one-time, temporary disks
Custom disk labels and permissions
Create up to 128 virtual disks
Export settings for use later
Cons:
Free for only 30 days
Standard version only supports 8GB virtual disks
Dataram RAMDisk
Use Dataram RAMDisk to set a disk size and partition type before starting the the virtual disk. Select either "FAT16" or "FAT32" to use the virtual drive as you would any other local or remote disk where files can be placed. While the free version isn't equipped with greater disk sizes as the Personal or Commercial editions, setting up the disk and viewing log files about how it's operating is very simple and straightforward.
Pros:
Save settings for default use
View event viewer logs right from the program
Cons:
Disk sizes max out at 4GB for the freeware version
Cannot change the drive letter or name for better customization
eBoostr
Use free RAM and disk space for performance boosting with eBoostr. Manually select devices and easily alter the cache sizes for each from an easy-to-use options window. Add applications to an Accelerated list to prioritize eBoostr's functionally to work best with these programs. At the same time, frequently used programs are automatically tracked and pre-cached to reduce load delays and optimize performance.
The trial version is only available for two hours after initial system boots.
Pros:
Auto-configure the best settings for the detected devices
Use any plugged in device as extra power
Easily add custom applications to work best with eBoostr
Cons:
Very limited trial period
SuperCache
Setup SuperCache on any available drive, external or internal, to use available space as additional memory. Any program that is identified in the background as one that's used often, SuperCache will use RAM, not the drive, to to read the data to and from. This speeds up accessing and working with browsers or other common programs. An option for mirror mode is present that allows an entire disk volume to be mirrored in RAM, providing quick access when it comes to any file opening from a particular partition.
Pros:
Whole disk RAM access
Use of drives for more memory
A customizable graph shows activity over time
Cons:
Two week trial period
Can't export drive-specific settings for later use
Final thoughts
While each of these programs offer nice features comparable to Windows ReadyBoost, they also differ in the slightest ways. I've ordered this list based on easy-of-use and functionality, so start from the top and try each of these out to see what works best for you. Maybe ReadyBoost is still your favorite method. Let us know what you think or if you've found another alternative we should include.