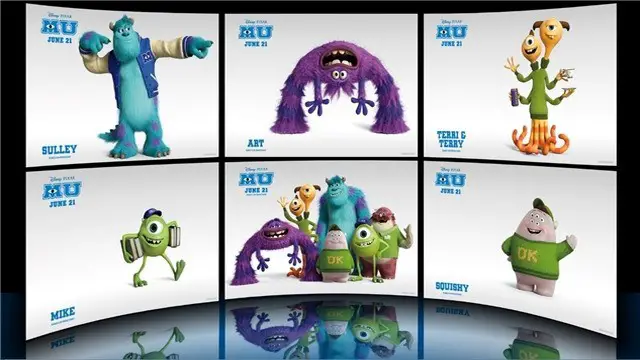 Monsters University is a prequel to the Monsters Inc. animated movie that was released over a decade ago in 2001. The movie was hugely successful and received both critical acclaim and financial success. Given the performance of this movie, another movie on the concept was certainly on the cards but the actual release took a lot longer than expected.
Pixar has been busy in the intermediate years and has produced several successful animation movies including Finding Nemo, The Incredibles, Cars, Wall-E and, more recently, Brave. Despite being produced by different studios, I can't help but feel a similarity between the characters of Sulley from Monsters and Shrek. Anyways, the Monsters University theme is the latest animation movie-based theme to in our growing themes gallery.
Monsters University theme for Windows 7 and Windows 8 consists of 10+ high resolution wallpapers, custom set of Halloween icons and a custom soundtrack. Despite it being fun and interesting, you cannot go to Monster University as it's, let's face it, animated. The other way round is possible. Since you cannot go to Monster University, bring it to your desktop with this theme.
Monsters University theme screenshots
Windows 8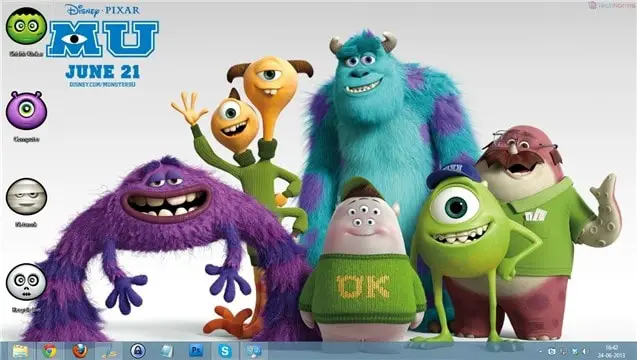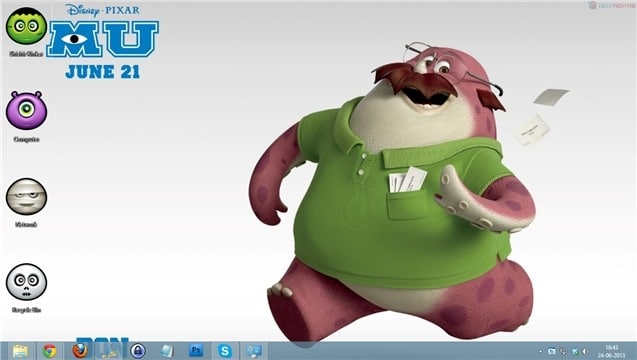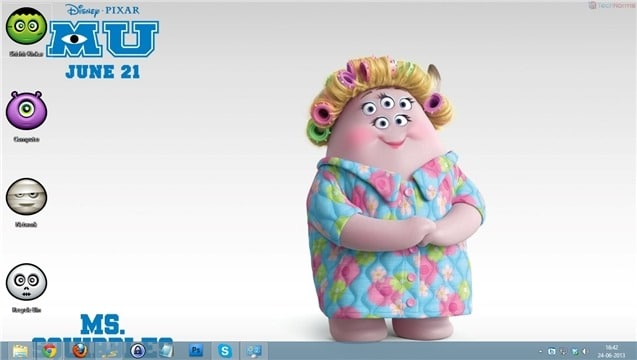 Windows 7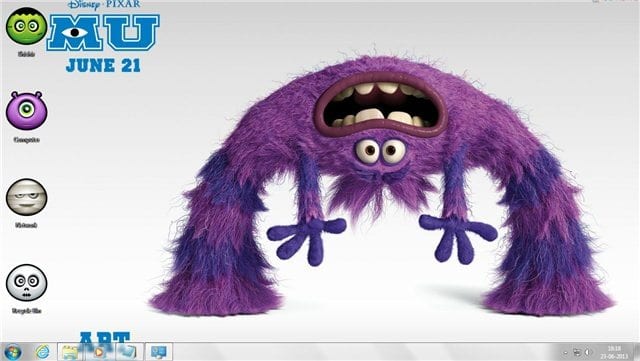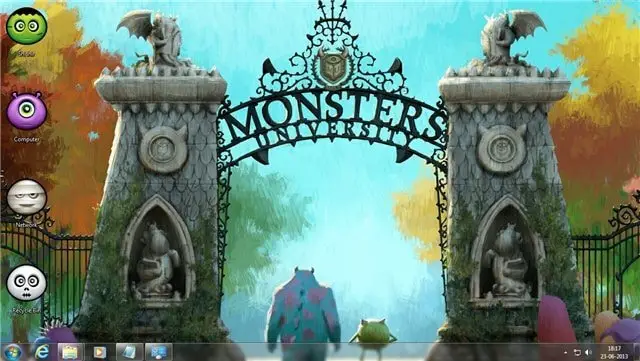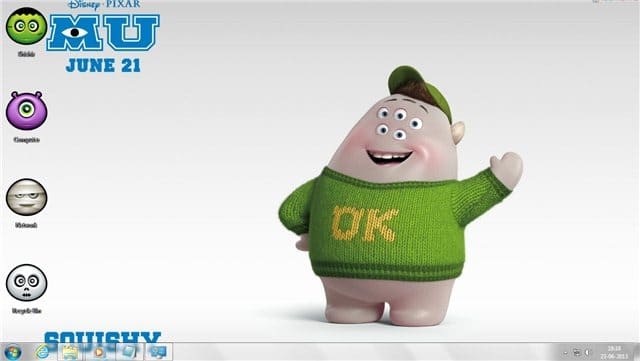 These are just a few of the 10+ wallpapers included in the themes. Download the theme to get them all!
Custom icons and sounds
The theme comes with a set of custom Halloween-themed icons that go nicely with the Monsters wallpapers.

Also included is a custom sound clip created from the soundtracks of the movie. This sound clip plays when you apply the theme on your system.
Download Monsters University theme for Windows
Windows 8

Download Monsters University Theme for Windows 8
Windows 7

Download Monsters University Theme for Windows 7