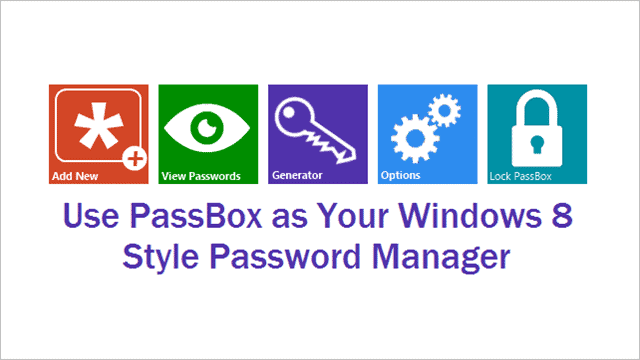 PassBox is a fully functional password manager that takes on the look and feel of Windows 8. Here's how to get started with PassBox in Windows 8 for all your password needs.
Password managers are a dime a dozen nowadays, we've covered things like KeePass, PWGen and more. PassBox takes the good and the bad from password managers and wraps it up in a Windows 8 style package. We'll show you how to use PassBox password manager in Windows 8, but it works in Windows 7 too.
Get Started With PassBox Password Manager:
Head to PassBox's web site and download the program.
Once downloaded, unzip the archive and store it somewhere safe. Click on the EXE in the folder to get started.
It'll connect to the Internet to download the installation package and begin the install process.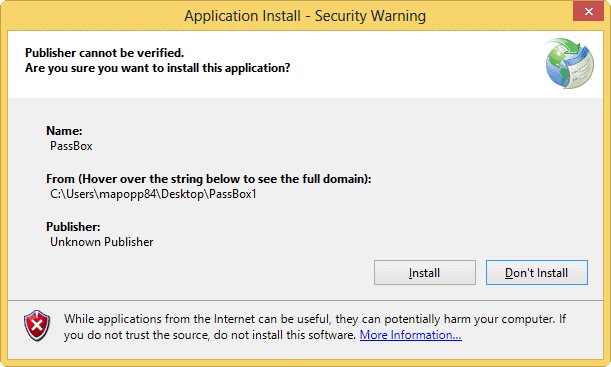 Once the installation is complete, PassBox will prompt you to create a master password for the program. PassBox can only use one profile, so if you're looking for a way to manage multiple profiles, PassBox isn't for you.
Enter in your password, confirm the password and enter in an e-mail address to recover that password.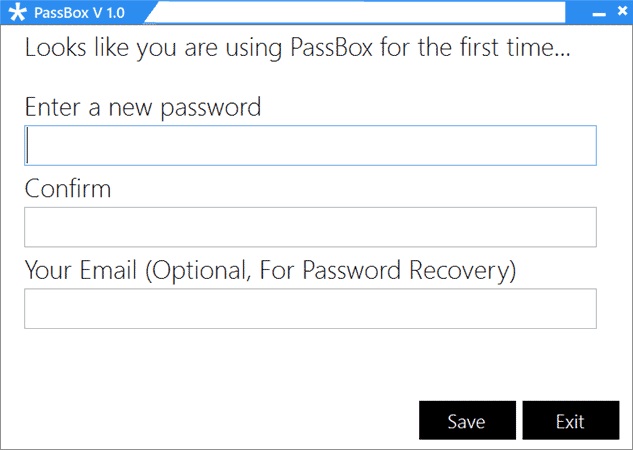 When ready, click "Save."
PassBox will ask you to login, so enter your password and click "Continue."
You'll be alerted that your password was accepted. Click "OK" to head to PassBox.
How to Use PassBox
From the main screen, click on "Options" to start.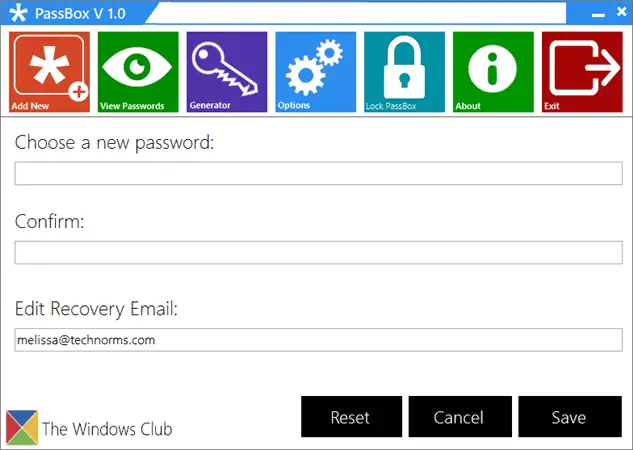 The only options you have available in PassBox are to change your password or edit your recovery e-mail. Remember to click "Save" any time you make changes to the Options.
Now, click "About."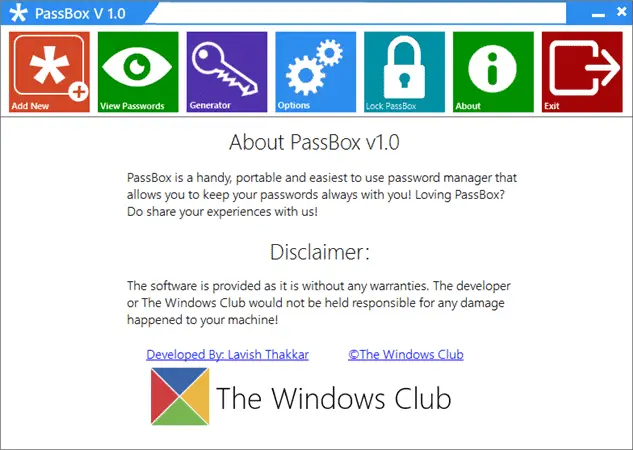 This'll give you a little more information about PassBox and access to its web site.
At any time you can lock PassBox by clicking "Lock PassBox."
This will force you to enter your password for PassBox to continue using it and can be handy when you need to walk away from your PC.
In order to create an entry in PassBox, click "Add New."
You'll be able to fill in all the information related to the web site, service or program, such as name, web address, login and more.
If you click "New" next to the Password box, you will open the Password Generator built-in to PassBox.
You can choose to include special characters, the password length and then click "Generate" to create a random password based on those two factors.
Once you copy the password to your clipboard, click "Yes, I've copied the generated Password!" to close the window and head back to PassBox.
You can then paste the password into the Password box and click "Save" to create the entry.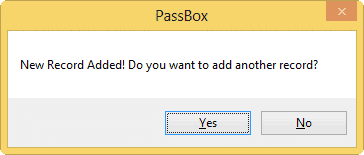 You'll get a confirmation that the password was saved for future use. Click "Yes" to create another entry or "No" to return to PassBox's main screen.
The password generator is available outside of creating entries by clicking "Generator" at any time. It works the same way as above, except it won't save the entry automatically into PassBox. This can be useful for creating passwords on the fly or for using a password for a service or web site you'll never visit again.
In order to access your entries, click on "View Passwords."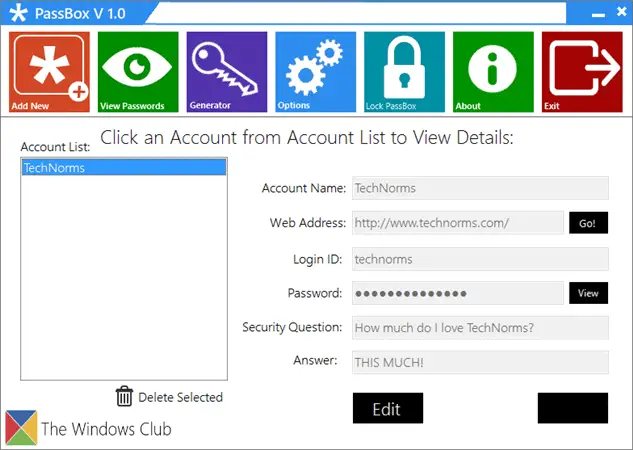 PassBox organizes your entries in alphabetical order based on the Account Name. You can edit the entry by clicking "Edit." You can also delete entries by clicking "Delete Selected."
There's no way to drag and drop a password from PassBox into a password box on a web site. You'll want to click "Edit," then click "Show" the password and then you'll have to copy and paste it into the box to access the web site, blog or service you're trying to get into.
Limitations of PassBox Password Manager
The idea that you can only create one password profile within PassBox irks us. We're used to being able to create multiple profiles, not only for our own use but so that multiple PC users can take advantage of what a password manager has to offer.
Another issue with PassBox is its password generation method. The only control you have over password creation is choosing how many characters it has and whether or not to include special characters. It'd be a much more secure creation process if different password generation methods were included in PassBox.
Another problem we have is that there is no way to import or export password databases within PassBox. While PassBox uses its own encryption methods and its database can only be used within its own program, it would be nice to be able to quickly export the database to use with PassBox on a second Windows 8 PC.
I thought it'd be easy to upload the database to Dropbox or Google Drive for sharing between PCs, but after over an hour trying to find the database related to PassBox on my PC, I gave up. I would love to see this option implemented into PassBox.
How Does PassBox Stack Up Against Other Password Managers?
Despite the limitations of PassBox, it's a decent password manager for someone who creates their own passwords. If you're looking for a simple way to manage passwords on a single computer by a single user, PassBox is a decent alternative to some of the more powerful password managers out there.
We recognize that PassBox is still in its infancy, and its beautiful design and layout gives us hope that the developers will have time to add more features and security in upcoming updates. PassBox is nice if you're the only PC user but if you need more functionality and security, going with something like KeePass or LastPass may be the better option for now.