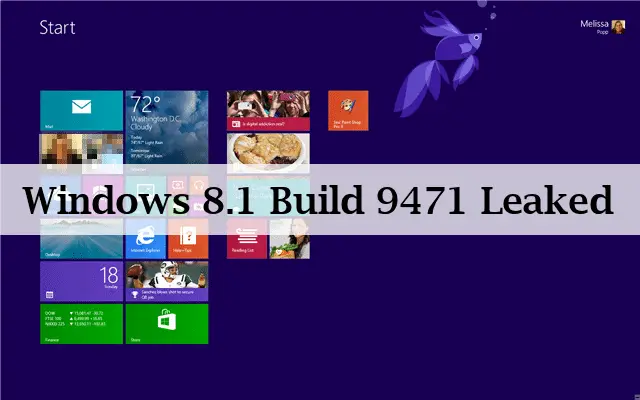 A leak of what appears to be an early RTM version of Windows 8.1 has hit the web. We'll give you a breakdown of what's included in this version as well as what you can expect from these changes to Windows 8.1 as we get closer to the October 17 release.
Windows 8.1 build 9471 includes changes to the setup process that show users that opted to upgrade ahead of time with the Pro Preview that they will, in fact, lose their apps and programs. They will not lose any files, folders or other saved items, just the apps, and programs.  The same holds true for the current leaked build.
This build was not meant for public consumption. We personally installed this build on a separate partition and actually found the install process to be easier than the original Windows 8.1 Pro Preview release. This may not be the same for everyone, so proceed with caution if you choose to check out this Windows 8.1 build.  We strongly recommend the public does not install this version of Windows 8.1 and instead wait for the final release of the major upgrade to Windows 8.  You've been warned, proceed with caution!
Changes in Windows 8.1 Build 9471
These are the changes we've discovered so far in the leaked Windows 8.1 build. We'll add to this as we discover any hidden features or subtle changes.  If you notice anything we've missed, let us know in the comments below.  We're interested in all changes, especially the small ones some of us might miss as we begin tinkering with the build.
Accent Motions
http://youtu.be/UkwF_6Mxq2Y
Accent motions were disabled in the initial Windows 8.1 Pro Preview release. However, with the leaked build, they're in action and working on the Start Screen when customized through the Charms Bar Personalize settings.  Accent motions will be added over time as Microsoft develops them.
Help and Tips
The disabled Help and Tips app added in Windows 8.1 to help users navigate through the major changes to Windows 8 was turned on. We'll go into greater detail on how to use this app in the future, but for now, it seems that while the intentions behind introducing such an app are appreciated, Help and Tips doesn't quite live up to the expectations of a full-fledged tutorial database.
Since this is just a leaked build, it's possible more may be added before Windows 8.1 goes live in October. We'll keep you updated on any additions to the Help and Tips app for Windows 8.1.
When you first upgrade to Windows 8.1, you'll see Help and Tips pop up as you begin getting used to the new UI as well.  Help and Tips will be a new way to learn how to use Windows 8 that consumers have been asking for since day one.
Mail, Calendar, and Photo Apps
The Mail, Calendar, and Photos apps are saw upgrades in one form or another. We'll cover these in better detail down the line, too.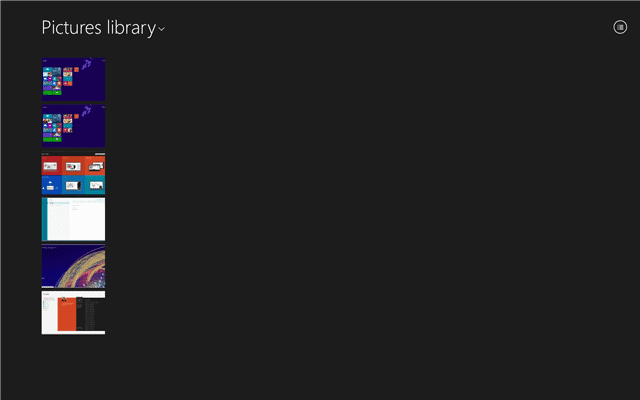 The Photo app saw the import ability being enabled which now allows users to bring photos into the fold that aren't part of their Libraries or SkyDrive folders.
The Calendar app has been completely reworked visually, as well as functionally. This is not your Windows 8 Calendar app. This is something better, much, much better and allows for seamless syncing to keep your calendar up to date between sessions as well as through mobile devices.
The Mail app also has seen significant updates from the Windows 8.1 Pro Preview release in June. You can now pin folders, drag and drop support has been added and it's much more visually appealing in its Metro design.
For now, all the apps are incomplete and buggy.  Be careful when using them for anything important for the time being until the final release of Windows 8.1 is released to the public.
Messaging App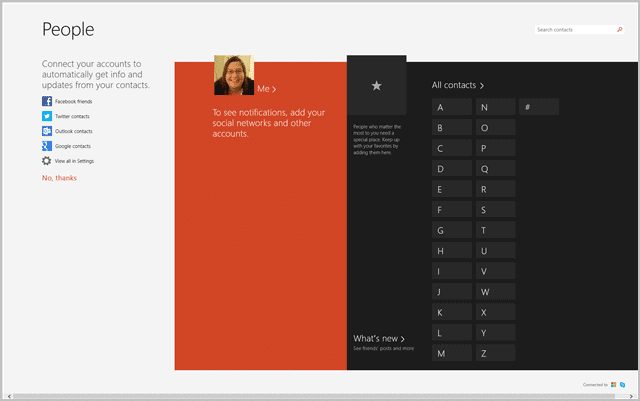 As promised, Windows 8.1 will deliver on turning to Skype into its default Messaging app, but not in the ways we saw coming. We'll cover the Messaging app in a full-blown tutorial down the line. However, for now, you should know that if you're looking for an all-in-one messaging service in Windows 8.1, you may just turn this version of the Messaging app for all your instant message and voice calling needs.  We're very excited to use the Messaging app as it appears in the Windows 8.1 Pro Preview, especially this leaked build.
Conclusion
So far, this leaked Windows 8.1 build shows some promise in Microsoft listening to user feedback and implementing changes to make the latest OS more user-friendly. While the Windows 8.1 Pro Preview still has some kinks to work out, it looks like Microsoft is putting the right foot forward in the changes introduced in this build. We're very excited by this build, and the announcement of an official release date for Windows 8.1.
Windows 8.1 is going to bring many welcome changes to the OS come October 2013, and we'll be covering them every step of the way.  We're excited for the changes in Windows 8.1 and can't wait to see any last minute changes Microsoft adds to the final version.  We'll be covering changes from day one of its releases, so stay tuned to TechNorms for the latest from Windows 8.1.
Please Note: The Windows 8.1 Pro Preview Build 9471 has not been officially released by Microsoft to users. If you decide to install this build on your PC, you may run into severe issues. Ensure you have backups and recovery media prepared, but remember that you're working with a temperamental build of the Windows 8.1 Pro Preview that wasn't meant for wide-spread distribution.