The year can go by so quick and just like that, the 2013 holiday season is upon us. The holiday season can be overwhelming too. With the shopping, cooking and traveling that must be done, it's not easy organizing your life and staying on task.
The good news, however, is that if you're in love with your beloved smartphone, you can turn it into your personal side-kick this holiday season, with apps that do it all from helping you get the best flights to recommending great gift ideas for family and friends.
Our guide will outline the best apps for keeping your life organized this holiday season.
Best Apps to Organise Your Tasks This Holiday Season
Any.do
An app we've discussed in an earlier post, Any.do is the ultimate to-do list app for your phone, reminding you throughout the day what to do next. You can also schedule alarms into the calendar so you never forget a thing. From holiday parties at work to your kids holiday parties, Any.do is a godsend if you have a busy holiday season.
With the ability to add tasks via email, you or your family can share a common to-do list with any new task/reminder populating in the inbox. It is available across platforms may it be iOS, Android or a web browser like Chrome and Firefox, which makes managing your tasks from any place very convenient.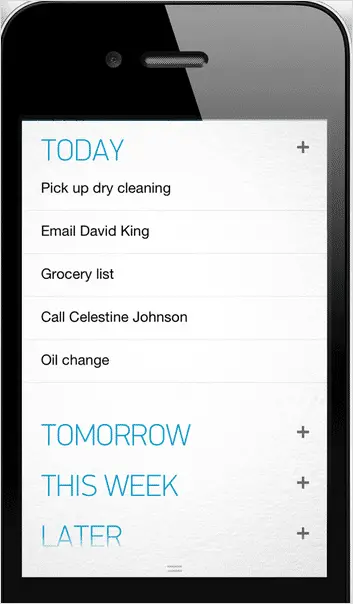 Kayak
If you plan on traveling this holiday season, one of the best apps for finding the best deals on airfare is the Kayak mobile app. This free app will compare hundreds of travel sites in seconds, helping you find the perfect flight at the lowest price possible, as well as helping you find inexpensive hotel rooms and car rentals.
Seat Guru
If you want to make sure you and your family have the best seats possible when flying this holiday season, Seat Guru is the app that can help. This app will help you find lowest fares too, but where it really shines is how you can book your ideal seat before you get stuck in the middle aisle seat.
The site also offers beautiful high-resolution photos of the cabins and will deliver real-time flight alerts, letting you know when your plane has arrived.
Just Landed
For an app that will help you spend less time in the airport and more time with family this holiday season, Just Landed is the app to download. This app will tell you when an inbound flight has landed, alerting you it's time to pick up your guests. Additionally, it will give you terminal, gate and baggage claim information.
No More Socks
When it comes to Christmas shopping, having a good list app is a must, and none are better than No More Socks: The Christmas List Generator app.
It works by suggesting gifts based on your current list from sites like Amazon, Best Buy and eBay. You can also print out your gift lists and use them to shop.
Christmas Gift List
For an app that tracks everything you've purchased so far on your Christmas list, the Christmas Gift List app is a solid choice. It tracks the amount of money of number and the gifts you've purchased for every person in your list and it automatically archives your gifts once the new year rolls around.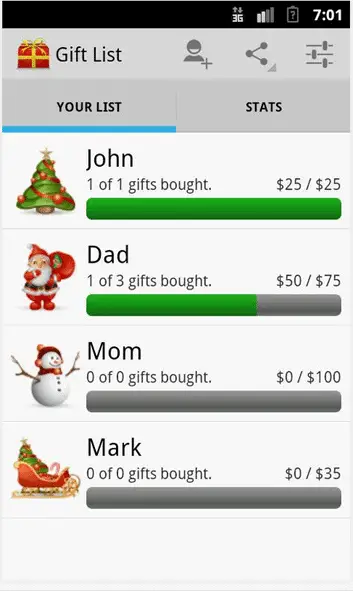 SnapTell
SnapTell is the ultimate shopping companion when purchasing books, DVDs and CDs this holiday season. How it works is as easy: Take a picture of the cover of a book, and SnapTell will show you ratings, user reviews and price comparisons for that specific product.
TheFind
This app helps you find the best prices using the latest in technology, TheFind is one of the best apps to have when shopping is the holiday season. It can scan barcodes and find the best prices locally, helping you save big.
It also includes a price match and will help you create a shopping list.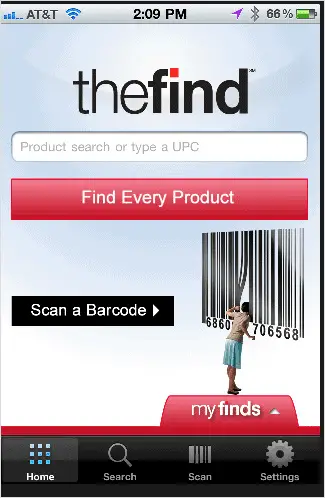 Slice
If you plan on doing a lot of online shopping this year or plan on shipping several gifts, and you want to make sure your gifts arrive on time, the Slice app is just the thing. It will track your packages from shipment to delivery and it will also update you on important news regarding your purchases, such as recalls.
Holiday Recipes & Party Planning Guide from Food52
If you love to cook during the holidays, the Holiday Recipes & Party Planning Guide app from Food52 will transform your holiday cooking experience. Brought to you by New York Times Food writers, this cookbook app will guide you through each step of hosting a holiday dinner. It includes 127 master recipes, expert HD video tutorials and 800 photos of step-by-step instructions.
Check out Holiday Recipes & Party Planning Guide from Food52
Martha Stewart Makes Cookies
If you love making cookies during the holiday season, the Martha Stewart Makes Cookies app will totally impress. It features more than 90 recipes, instructional videos, baking tips, packaging ideas, kitchen timers, shopping lists and sharing options. There is also a category specifically for holiday cookies, as well as 6 additional recipe bundles for purchase.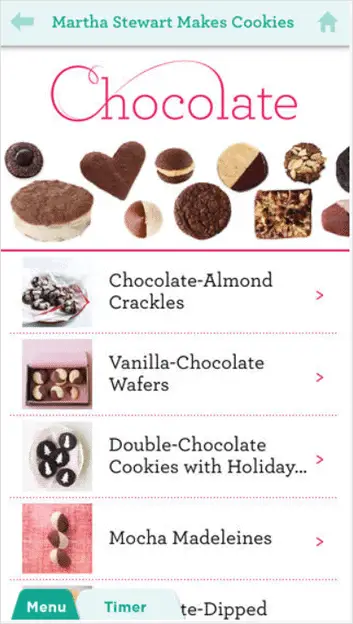 Conclusion
Remember, with the holiday app season also comes malicious holiday apps. Many pose as shopping deals to steal your personal data or banking info. Always make sure any holiday app you download this holiday season is well-reviewed.
For more information on apps to help you save when shopping online, check out our post – 5 Browser Extensions That Help You Save Money While Shopping Online