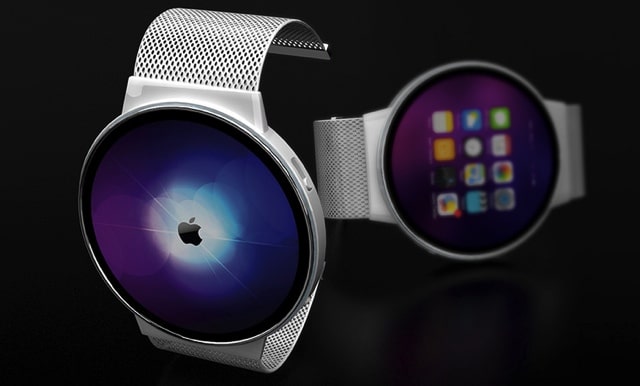 Wearable Tech has been touted as the next big thing in technology. Unlike other gadgets that we use in our daily lives, wearable gadgets have a unique advantage. They get an opportunity to measure our vital signs since we actually wear them on our body.
The Smartphone revolution that began in 2007 has now slowed down to a much more steady evolution. Integration of Cloud computing brought for endless possibilities and gave rise to some of the most exciting concepts that are now a part of our daily life.
Its only natural that Wearable Tech would go hand in hand with Cloud computing, which makes this concept even more exciting and has a promise of truly exciting applications.
See Also: iPhone Controllers Are the Future and Apple is Encouraging this Phenomenon
Apple's Bet on Wearable Technology
Apple has big plans when it comes to entering into new product categories. According to Apple CEO Tim Cook, Wearable Tech (particularly medical devices) and Cars (electric cars) present significant opportunities. According to the SFGate, Apple is thinking big, Really Big.
With Apple's skill in hardware, software and services chances are pretty good that they can bring innovation to previously lesser known areas – just like they did it with the smartphone. Apple is looking for the next big thing and these two categories show a lot of promise. Of course, these products may never see the light of the day, but with funds of almost $160 billion in cash and investments, the company can afford to be a bit adventurous.
Apple iWatch as a Medical Device
The iWatch, the much talked about smartwatch from Apple could make its appearance in the market in next few months. It seems Apple doesn't just plan to set it up as a tech gadget but make it really revolutionary by making it a tool to monitor a person's health status.
According to the reports that have emerged, the iWatch will also be able to predict heart attacks in advance so that medical help can reach the person in time. The device will be able to do this using special sensors being developed by Apple. Led by Tomlinson Holman, a renowned audio engineer who invented THX and 10.2 surround sound, Apple is exploring ways to predict heart attacks by studying the sound blood makes at it flows through arteries.
Under Holman, Apple is exploring ways to measure noise "turbulence" as it applies to blood flow. Apple aims to develop software and sensors that can predict heart attacks by identifying the sound blood makes as it tries to move through a clogged artery.
Recommended Reading: Op-Ed: What a 64-bit iOS Means for Apple's Future
This technology, if ever successful, could open the sizable medical device market to Apple, according to Kreher, the Edward Jones analyst. Based on the collected data, custom alerts will be created for the user in order for them to visit the doctor before things get critical. This can truly be a life-saving device.
Although we'd like to emphasize that there has been no official confirmation from Apple about this. But if it is true, Apple would blow the competition out of the water. Just like they did with the iPhone they will force everyone to push the limits and come up something that is truly useful and maybe even life-saving.